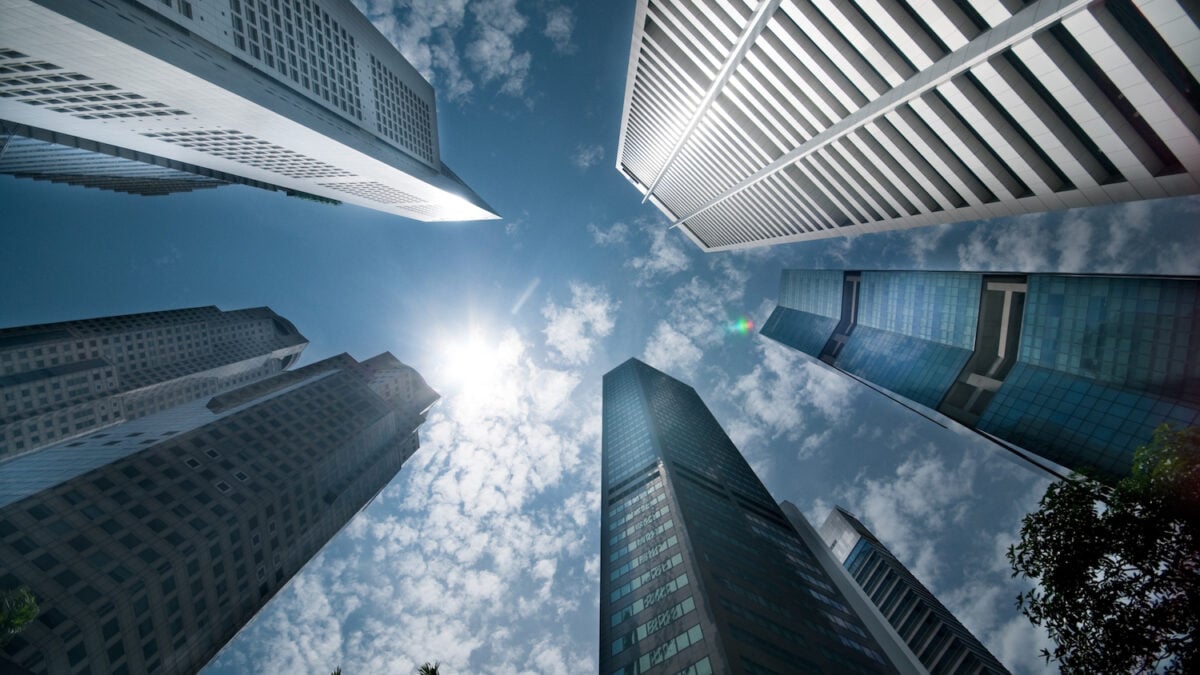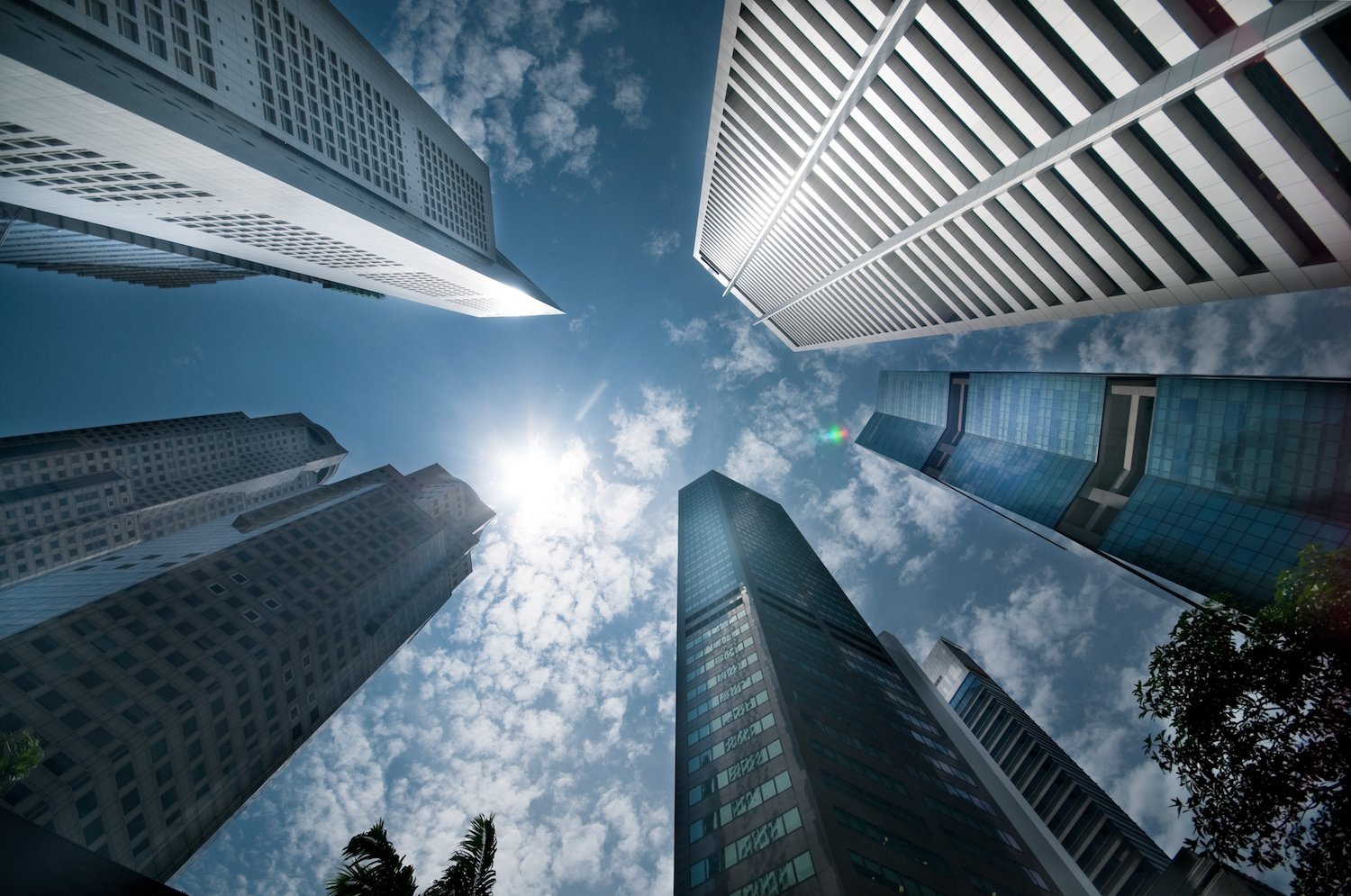 When it comes to commercial properties, office spaces are often considered an investment for the pros. It's one of the more volatile property types, and often one of the most rewarding. Before you decide to step into the office game, here are some key things to look out for:
The names of tenants matter a lot more, compared to residential properties
With residential properties, the name of the previous tenant usually doesn't matter much. With offices however, the names of the tenants are a big deal.
If Google moves into your office property, for example, better leases and higher rental incomes will probably follow – and you'll likely get generous offers from interested buyers.
To give you another example, consider two office buildings in the same general location; let's say they're both on Shenton Way, and next to each other. Assume that they are similar in rental yield and age.
However, one office building is leased by Samsung, JP Morgan, and Volkswagen. The other office building is leased by a random assortment of small to medium sized businesses. In this situation, which office building will sell for more?
You probably guessed it: the one with the stronger brand names, because those tenants are internationally known companies; we know they can maintain their leases.
As such, investors in office space must be extra discerning when it comes to who the tenants are. It's also not uncommon to lower rental rates for iconic companies.
C class offices are difficult for new investors
C class offices tend to be in difficult locations, are in aging or obsolete buildings, or both. These properties are for investors who see future potential in the area, or who are trying to renovate and revive old properties (rental yield can be much higher than the typical four to five per cent if they succeed, due to the low cost).
But while these properties are much cheaper than their A and B class counterparts, the risk to new investors is very high. It takes a lot of experience and acumen to spot bargain buys, and a new investor runs the risk of owning a dead-end building.
And as for buying a cheap, long-vacant office space… don't. Just don't.
Office properties are more closely tied to the country's economic growth
More so than most other property types, offices are affected by Singapore's economic growth. Even a news report of a lower Production Managers Index (PMI) can be enough to turn away formerly interested buyers.
The reason is straightforward: as companies expand, they need more office space. As they contract, they need less office space. This can cause rental income to swing up or down by large amounts, making offices a particularly volatile investment.
Investors should retain a portion of earnings during economic booms, to ride out losses during the downturns.
In addition, this is a good reason to avoid mediocre or "mass market" type properties. These middle-of-the-road investments may require a smaller cash outlay; but during a downturn, offices with a solid location are resilient: companies will still seek out these offices, whereas the buildings with mediocre locations will go vacant.
Pay attention to who is leaving and staying, before you buy
A common newbie mistake is to fail to check the tenant leases, before buying. The worst thing you can do is buy when four out of the five tenants are about to leave the next quarter.
Before you invest, always familiarise yourself with the tenants, and on the remaining length of their leases.
Shophouses are a favourite alternative to traditional offices
If you can afford to invest in one, shophouses are a strong alternative to traditional office buildings in Singapore. Businesses that require more flair (such as design firms and creative agencies) often opt for shophouses instead of traditional office buildings. Furthermore, there are many shophouses located in the Central Business District (CBD), such as in Chinatown, Tanjong Pagar, and Boat Quay.
One added advantage of shophouses is that many are conserved. As they're considered historically important, you're less likely to see your investment demolished to make way for a new road.
Co-working spaces are causing a lot of disruption in the office space
Co-working spaces are on the rise, with players like WeWork and The Working Capitol muscling in on prime office locations.
Co-working spaces have three powerful forces in their favour: the growing number of self-employed who need them in the gig economy, the explosion of tech start-ups, and the growing number of companies that don't want to be locked into long leases.
Of course, co-working spaces have their own problems – not least of these is the high number of tenants constantly coming and going, and the administration needed to track them.
Nonetheless, it's something enterprising investors may want to consider.
Singapore is decentralising its business hub
The CBD has long been the home of prime, A class offices; and it was once assumed that offices in this area will always hold their value. While that's likely to be true for many years yet, investors must consider that Singapore is decentralising its business hub.
Do check out the Urban Redevelopment Authority (URA) master plan: the new concept is to have scattered business hubs, in places such as Jurong, Paya Lebar, Punggol, and so forth. This is to ease the burden on the transport infrastructure, so not everyone has to crowd to get to and from the CBD at once.
Over the long term, offices far outside the CBD – such as in the future Punggol Digital District (planned to open in 2023 and create 28,000 jobs) could see a significant rise in value.
CBD offices may see their traditional dominance fade a little; and investors can find good deals outside of it.
It's not the number of foreign workers you should be watching, it's the type of foreign workers
A rise in the number of foreign workers doesn't automatically translate to better office rentals. What matters is the type of foreign workers coming in.
Investors should pay attention to the Ministry of Manpower (MOM) demographics here, and note the number of S and E Pass foreign workers. These are the workers who are most likely going to need office space.
Do note that the requirements for white collar foreign workers are getting tighter, to improve job prospects for locals. This could put a squeeze on office rentals.
However, offices in good locations – and which can draw recognised tenants – have much less to fear from falling demographics. If you stick to the basic principles of office property (good location and recognised tenants), the rental income should keep flowing.
If you found this article interesting, 99.co recommends 9 co-working spaces in Singapore that'll make you want to go to work and thinking of investing in commercial property.
Find the commercial property of your dreams today on 99.co!
Upcoming Freehold Condo Launch: The Arcady @ Boon Keng
About Ryan Ong
Looking to sell your property?
Whether your HDB apartment is reaching the end of its Minimum Occupation Period (MOP) or your condo has crossed its Seller Stamp Duty (SSD) window, it is always good to know how much you can potentially gain if you were to list and sell your property. Not only that, you'll also need to know whether your gains would allow you to right-size to the dream home in the neighbourhood you and your family have been eyeing.
One easy way is to send us a request for a credible and trusted property consultant to reach out to you.
Alternatively, you can jump onto 99.co's Property Value Tool to get an estimate for free.
If you're looking for your dream home, be it as a first-time or seasoned homebuyer or seller – say, to upgrade or right-size – you will find it on Singapore's fastest-growing property portal 99.co.
Meanwhile, if you have an interesting property-related story to share with us, drop us a message here — and we'll review it and get back to you.
Join our social media communities!
Facebook | Instagram | TikTok | Telegram | YouTube | Twitter