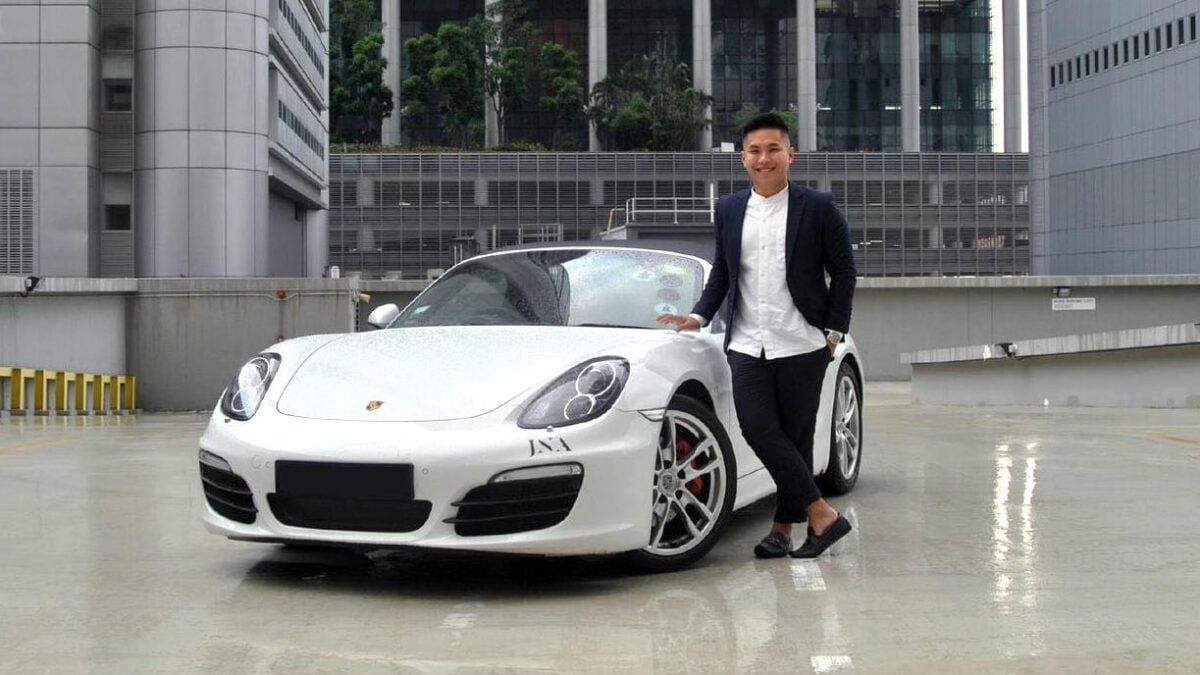 In this series titled Agent Success Stories, we sit down with agency leaders to find out their side of the story. From their humble beginnings to the challenges they have faced on the road to success, we learn that a career in the real estate industry is one filled with boundless opportunities – if you know where to look.

At 24, PropNex agent Jervis Ng is already smashing industry records. 
With his title as Associate Division Director, Jervis is not only one of the youngest team leaders in the market, but also the youngest agent ever to achieve the Platinum Award (2017) within the first month  of joining the industry. He has also achieved 4 Platinum awards champion exclusive lister, champion private property transactor, champion recruiter for months in 2019 and was crowned 47 out of 8800 agents in PropNex PNG for 2019.
A dedicated leader, Jervis is committed to the growth of all agents under him. He believes in equipping his agents with the right skills to win in today's digital age, and takes it upon himself to conduct his own Sales Mastery courses. Some of these courses include teaching agents how to get better leads through digital marketing, developing a sustainable  business model, and even concrete methods to help them make half a million in sales commission a year.

As a young agent, Jervis has been able to introduce new creative ways to marketing properties. His unique academic background (a double degree in Business (Real Estate Finance) and Law from Singapore Management University, gave him a fresh perspective of the industry which effectively honed his ability to think out-of-the-box, while equipping him with the discipline to enact structures in his work. This allowed him to marry his millennial touch to conventional real estate procedures, effectively bringing together the best of both worlds. With the unique offerings of his team, it is no wonder then that Jervis has been successful in building  a strong team of millennials, thereby winning the Champion Recruiter title consistently in 2019.
Tell us a little more about why and how you decided to join the industry?
As a university student, I was trying to find the fastest way to settle my student loans. Coupling this with my passion in Real Estate Investments, I decided to venture into this industry. In my early days, I got the privilege of learning under an esteemed veteran in the Real Estate industry, Bobby Sng. I am grateful for his guidance and support that helped me get to where I am today.
As someone who has high expectations of myself, I'm extremely driven and would hold myself to high standards no matter which area of my life. This trait was also what helped me clinch the Platinum Award and top Rookie award in PropNex in 2017- one month after joining the industry! This is something that isn't easy and it's something I take pride in, even today. I hope this can serve as an encouragement to all younger agents: To never let your age define how far you can go. I am able to own my first property at 22, and my dream car at 23. I am an example as to where many other youths can be at, if they set their mind tao it. I want to help the younger generation rise up and inspire fellow young agents like myself to push themselves to reach their dreams.
When did you decide to switch from sales to mentorship? 
When I first entered the industry, my focus was dominantly on portfolio restructuring for my clients. This was good as it was also a huge contributing factor to me winning the Platinum Award that year. However, due to the fluctuation of the property market, I realised focusing on that may not necessarily guarantee me the sales I needed to succeed, so that I decided to change my strategy in order to build something more sustainable in the long run.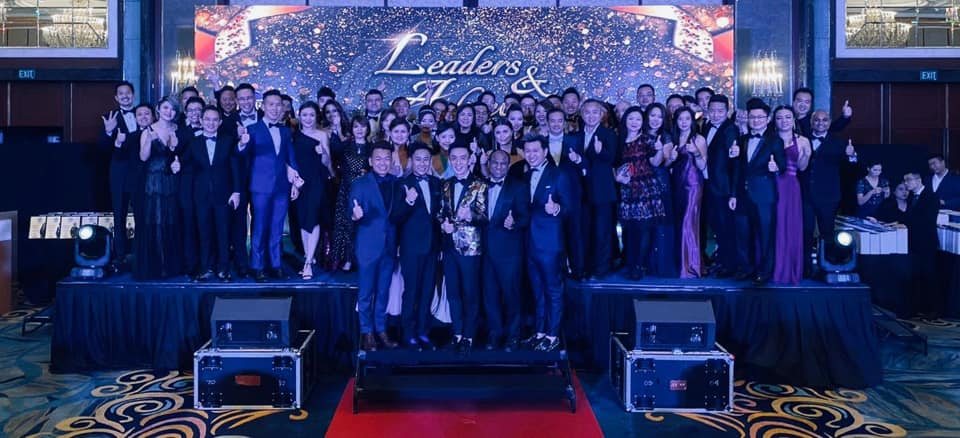 After fine tuning the systems and strategies to doing well in the real estate industry consistently, I was committed to helping younger agents who were lost to build a career that their peers dream of. I always had a burden for millennials as we are in a generation where we have too many options to choose from but are lost as well.
I began to push myself to learn the secrets of success from leaders I greatly respect and it was from there that I went back to my foundation to rebuild my understanding of Property. My new understanding of this industry made me question many things and it was this questioning that pushed me out of my comfort zone. I began to seek alternatives to what currently existed in the property industry, to see how we can improve in order to stand out. For example, it was through this process where we challenged ourselves to explore different ways of marketing properties, and that was when we realised things like social proofing, and branding of each individual was crucial to his or her success. With this new understanding, I started to build my team as I saw the potential to scale and wanted to share this knowledge to help more agents like myself succeed in this industry.
I am also extremely thankful for the platform PropNex and Bobby Sng Advisory has given me to rise up to do trainings for experienced salespersons and leaders in the industry. This gives me the assurance that I am moving towards the right direction in my business. 
We've noticed that your team consists of a young group of agents, is there a reason why? 
The millennial generation is one that is willing to work hard for their future, but yet they often feel lost and fatigued because of a lack of direction. Many feel stifled and forced into doing something they do not enjoy due to parental pressure, as many "good" and "stable" jobs parents expect of are often those millennials feel nothing about. 
It was for this reason that I wanted to create a safe and nurturing space that would allow them to reach their fullest potential. For this generation, it is no longer just about making money. We want to know we can make a difference and create an impact in the work that we do. I always tell them, "I'm young, so are you. Let's grow on this journey and together we can all achieve great things as a family."
How would you describe your team culture to be like? 
My team has grown quite a bit since 2018. We now have 25 members and are projected to hit 50 members by the end of the year. I have made it a goal to attract young and driven agents who wish to be the top 1% of millennial talent in this real estate industry. We are a group of like-minded individuals that come together and win together! And this can also be seen from the PNG Champion Advisory Group Award we won in 2019, alongside several other awards like the Champion Exclusive lister, Champion Private property transactor award, Top 5 Rookie and five  Platinum awards and a Super Platinum Achiever award – all by agents under the age of 24. We even have individuals achieving more than $500,000 in commission after coming onboard the industry for less than 7 months.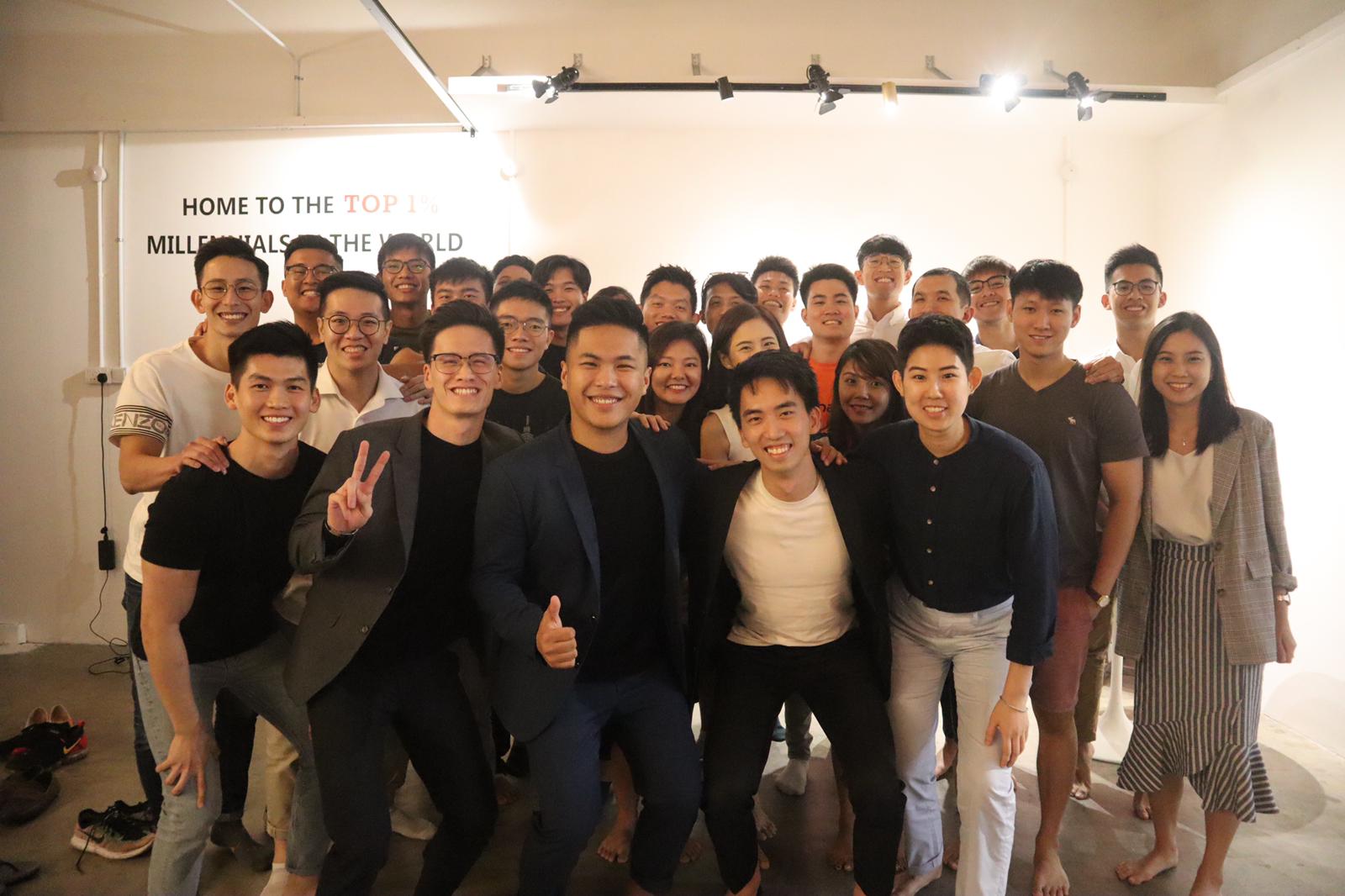 Here at JNA Real Estate, our team culture is the main reason as to why agents choose us. Many agents have complained that Real Estate is a lonely business but here in JNA Real Estate we are determined to break that culture. We believe in unconditional love and support for everyone in the team. We are a group of highly driven individuals, and we believe the journey to the top is faster and better if we come together. Our focus as a team is on unlimited love, and that means we treat each team member like family. We see the importance in investing in the personal lives of our agents, as each agent is not just a transactional tool but someone with the same goals and dreams on this journey with us. This means that we come together and learn together, and everyone is expected to have mutual respect and always be supportive of one another. 
Even within the team itself, I believe in the importance of creating a strong support network. When I first started out, I struggled to receive personal guidance or advice from larger teams. As such, I want to make sure no agent on my watch ever has to experience that. Thus, there is a proper on-boarding process for newcomers that ensures they are properly integrated into the group and can seek guidance from older members and leaders easily. 
What differentiates your team from the rest?
To begin with, we have our own office  that is 1800 square feet! This is our millennial Crib. This open space is not only free but accessible 24/7 by all JNA team members. All agents will have a conducive space for them to work no matter the time of the day be it to do sales, training, have fun and even call home. With their own office space, we maintain an open door concept whereby team managers, team leaders are able to be part of the family. This takes the stress off the minds of every member as they begin to find real estate a collaborative field instead of feeling alone and having to deal with their battles solo. Being able to interact with one another daily, also creates an intimate space for every agent to hold one another accountable and inspire each other to push themselves daily.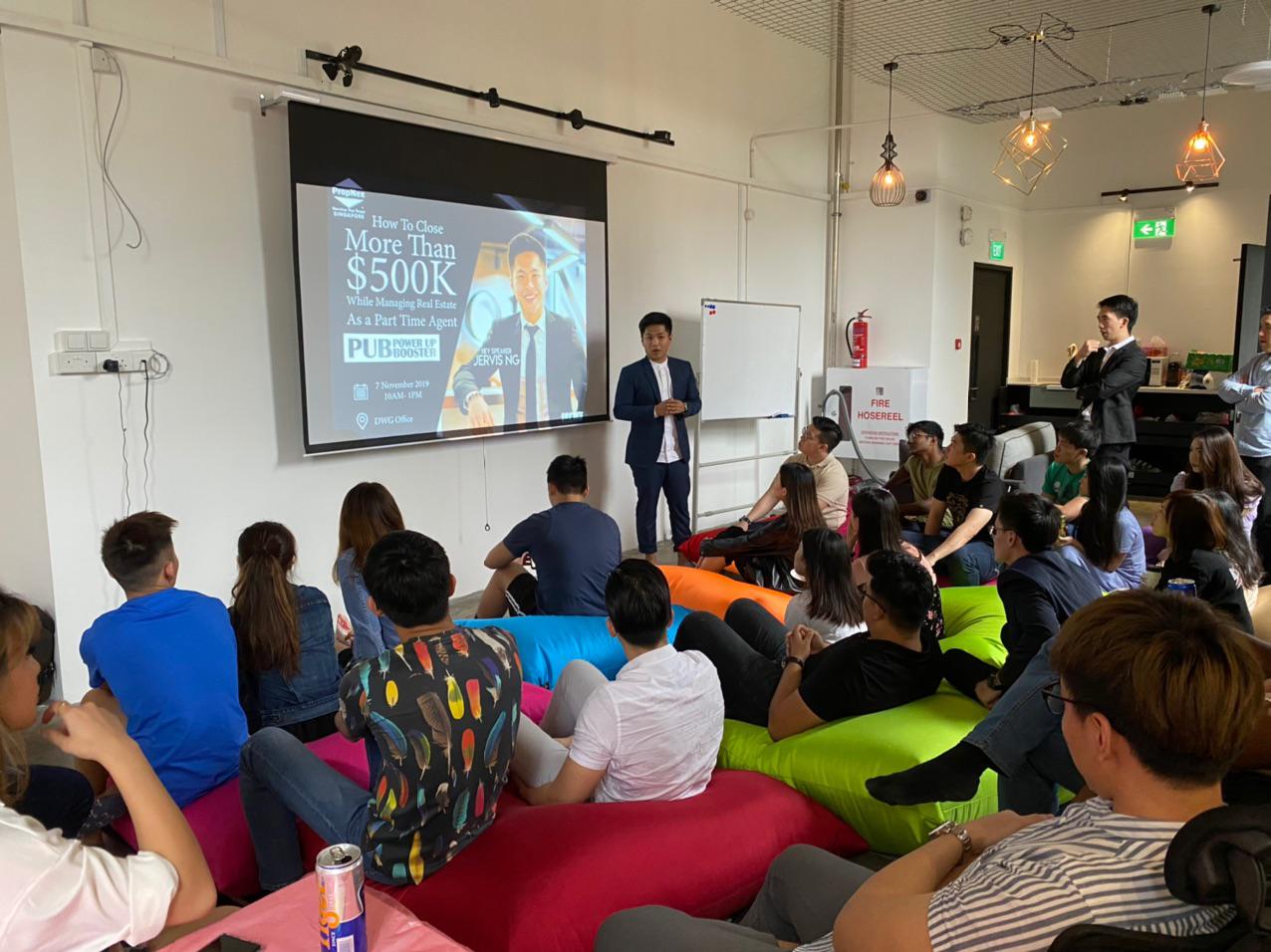 Secondly, JNA experiments with new, creative ways in marketing ourselves. We break away from traditional agent advertising and management styles. Instead, we focus more on pushing out means of automation. The team runs alike to a business model similar to an agency whereby it is never a one man show but instead, a cooperative team work. We also market properties as a team with our own in-house digital marketing team, JNA Media Group via the home tour series "JNA Unlocked". 
Within the team, I've made sure to have a systematic structure in place that agents can easily leverage on to guide them along their agent journey. All an agent needs to do is to be able to generate and close leads and our system will take care of all the cumbersome paperwork thereafter. 
If you're a new agent starting out, you will be able to receive guidance from our own in-house Digital Marketing firm with a strong background in agency marketing. I am very blessed to have my partner Penny Liang to be leading JNA Media Group. She  is currently leading my marketing team and has created a process that brings members up to speed on ways to build a strong social media presence and in building a brand that is unique to themselves based on their strengths. We also have our own in-house administrative team that is led by our Client Care Manager, Kate who provides the necessary marketing and admin support to help facilitate the after-sales service so agents can have a peace of mind and have more time  to serve their clients even better . This entire process was designed to increase the efficiency of our agents, by eliminating time-consuming tasks for agents through automation.
Last but not least, following our motto of "leaving no man  behind", it is of utmost importance that I remain involved when guiding new agents from start to end. I personally host JNA  Sales Mastery courses to help agents feel supported, affirmed and have ready programmes for new agents before and after they pass their RES exams. Personally, being an active user of 99.co, agent tools such as the Researcher, floor plans and Prospector have always been a go-to throughout my career. Not only do I use them for investor presentations, but also during these courses. Prospector and the Researcher have definitely helped starting agents source for fresh leads, make more compelling pointers and close deals with new potential clients.

We also have our own Director's development Programme to well equip individuals to give back to the team and rise up to become empowering leaders in the Real Estate Industry.

With our strong team culture, every team member will be guided by dedicated team managers. Team managers mentor and follow new agents for their first few appointments and even their video marketing campaigns  to ensure that these newcomers are well-equipped and confident when facing new clients.
What would you like to tell new younger agents? 
Overall, I want to set an example to new agents that you can accomplish anything when you set your mind to it. We do not discriminate regardless of age and hard work does pay off. I challenge all of you to step up and debunk the stereotype that the real estate industry is traditional. We are looking for agents who are passionate, ambitious and want to make a difference to join us to become the top 1% millennial talent in the real estate industry! We have a vision to revolutionise the real estate industry together as a family and we want like-minded individuals to to join us to accomplish this together as a team! Our goal is to build the next generation of real estate leaders to bring structural changes to this industry! 
About Trina Anne Khoo
Looking to sell your property?
Whether your HDB apartment is reaching the end of its Minimum Occupation Period (MOP) or your condo has crossed its Seller Stamp Duty (SSD) window, it is always good to know how much you can potentially gain if you were to list and sell your property. Not only that, you'll also need to know whether your gains would allow you to right-size to the dream home in the neighbourhood you and your family have been eyeing.
One easy way is to send us a request for a credible and trusted property consultant to reach out to you.
Alternatively, you can jump onto 99.co's Property Value Tool to get an estimate for free.
If you're looking for your dream home, be it as a first-time or seasoned homebuyer or seller – say, to upgrade or right-size – you will find it on Singapore's fastest-growing property portal 99.co.
Meanwhile, if you have an interesting property-related story to share with us, drop us a message here — and we'll review it and get back to you.
Join our social media communities!
Facebook | Instagram | TikTok | Telegram | YouTube | Twitter