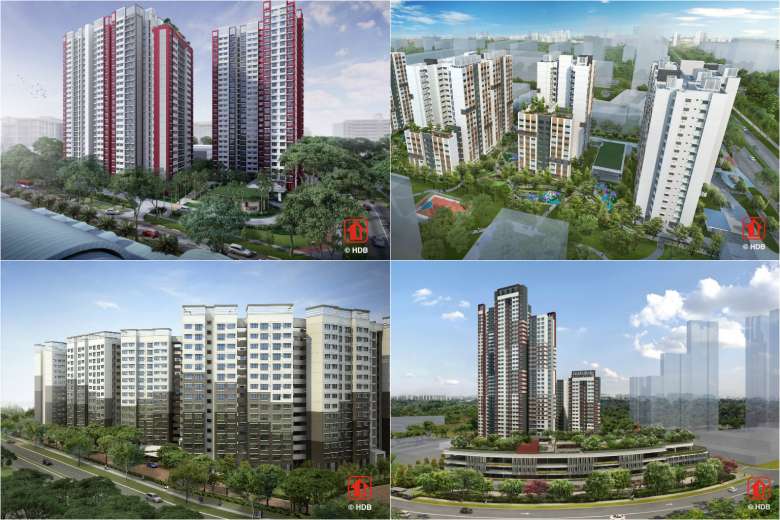 It is rare to find Built-to-Order (BTO) flats in mature estates. So when it does happen, as was the case this month in Bedok and Ang Mo Kio, it always causes a stir. There are two conflicting views that often arise: the first is that these flats put downward pressure on resale flat values in the area. The second is that BTO and resale flat prices are not that closely related. Which is correct?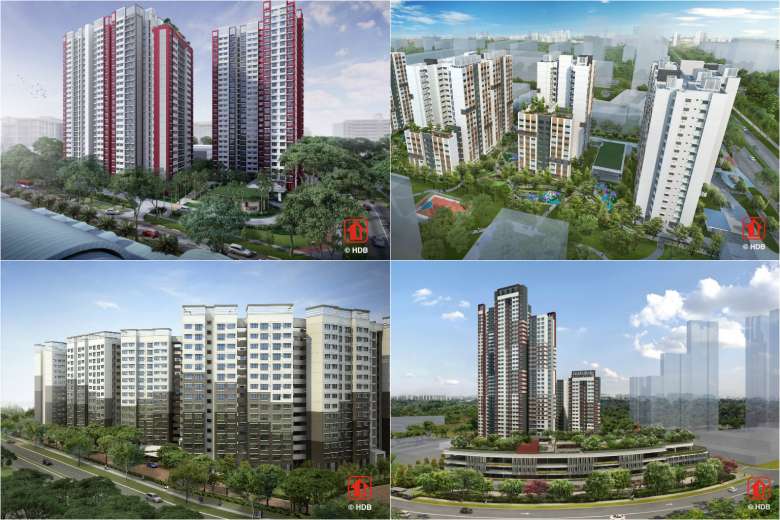 The roaring demand for BTO flats in mature estates
In February this year, Minister of National Development Lawrence Wong stated that around 9,000 BTO flats launched this year will be in mature estates. This is around half the entire supply of BTO flats being launched in 2016.
In 2015, the number of BTO flats launched in mature estates was around 5,000, which accounted for about a third of the new supply.
In addition, some of these BTO flats will be bigger than usual. It is part of the government's family-oriented drive. Mr. Wong mentioned that "It's part of our efforts to have more larger flat options in mature estates, so that extended families can stay together."
Bidadari, a mature estate, is expected to receive a significant number of BTO flats this year, with property analysts expecting the number to be around 11,000 units. On 31st May 2016, BTO flats in the mature estates of Ang Mo Kio and Bedok also proved popular, with about nine applicants for each of the 234 units in Ang Mo Kio, and six applicants per unit for the 247 units in Bedok.
By comparison, a similar launch of BTO flats in Pasir Panjang (a non-mature estate) drew less attention. There were about 0.9 applicants for each unit, with the exception of five-room flats which drew two applicants per unit.
Why the fervour over BTO flats in mature estates?
Mature estates tend to have higher property values, as the amenities have been built up over time. They tend to have more malls, eateries, access to train stations, etc. In addition, some buyers have lived with their parents in the area since childhood, and are reluctant to depart for less developed, unfamiliar locales.
In most cases, home buyers who want to live in a mature estate do not have the option of getting a BTO. It is unusual for new flats to be launched in these area, as they are built up and may not have room to accommodate further developments. This means those who want to stay in mature areas usually need to buy a resale flat, which tend to cost more due to Cash Over Valuation (COV) premiums.
Which leads to two contentions:
Argument 1: The launch of BTO flats in mature units will drive down resale prices
This school of thinking runs on the logic that, the fewer BTO flats there are, the more aspiring home owners will be pressured to buy resale. If you absolutely must live in Bedok, and you could not get a BTO flat (or if there were no BTOs available at all), then you have to buy resale right?
Internally consistent with this logic is the idea that, the more BTO flats dilute the demand, the lower resale prices will go. It is a simple supply issue.
As proof of this argument, it is often pointed out that areas like Clementi have seen declining resale values since 2015. We agree that resale flat prices have fallen, by just over one per cent between 2014 and 2015. However, this is questionable evidence – resale flat prices have fallen across the board, due to the slump in the overall property market.
(But that said, we feel it could impact prices later on. See below.)
In fact, resale flat prices rise or fall for a multitude of reasons, including simple time of year – It could be misleading to attribute BTO launches as the primary cause.
Argument 2: BTO flats and resale flats appeal to different demographics, and the supply of one does not significantly impact the other
This school of thought holds that BTO supply and resale prices are not interlinked. Why?
Because of the higher cost of resale flats resulting from the COV.
This argument holds that most buyers of BTO flats can't afford resale prices anyway. If there is no BTO flat in the area, they will not be "forced" to buy resale flats there – they would just give up and go somewhere else.
BTO buyers, this argument points out, are first time home buyers who cannot afford to fork out cash to cover the COV (note that COV amounts are not covered by the property loan.)
We are not entirely convinced of the affordability argument, as it makes many assumptions about what first time buyers can or can't afford. For example, the Design, Build, and Sell Scheme (DBSS) flats attracted a good share of first time home buyers in the heyday of 2012/13, although these new flats matched or even exceeded the price of resale units.
(That said, COVs are now low. This is a result of new COV rules, which have provided an unusual opportunity for those who want resale flats. You can find some of the best affordable options on 99.co.)
In addition, this argument holds that most resale buyers are people who cannot buy BTO flats anyway (e.g. the joint tenants are not Singapore citizens.) The BTO market does not "dilute" demand from this segment, since they have non-existent demand for BTOs anyway.
We have one more factor to add to this: BTO flats take two to three years to build. Buyers of resale flats often cannot wait, or are unwilling to wait. Someone who is getting married and wants to move out immediately, not in 2018, will not be tempted to buy BTO instead of resale.
Which is correct?
We would assert it is a little bit of both. It's a stretch to say that a BTO launch in any estate, mature or otherwise, will cause your resale flat value to drop immediately, or even in the next few years.
That said, the BTO flat will itself become a resale flat at some point. It still adds to supply in the area, and a higher supply of resale flats will – guess what – push down resale values.
But this is not something that should worry sellers in the short term. A surge of BTO flats may provide competition for sellers 15 years down the road, but if you are selling this year or the next…don't worry about it.
About Ryan Ong
Looking to sell your property?
Whether your HDB apartment is reaching the end of its Minimum Occupation Period (MOP) or your condo has crossed its Seller Stamp Duty (SSD) window, it is always good to know how much you can potentially gain if you were to list and sell your property. Not only that, you'll also need to know whether your gains would allow you to right-size to the dream home in the neighbourhood you and your family have been eyeing.
One easy way is to send us a request for a credible and trusted property consultant to reach out to you.
Alternatively, you can jump onto 99.co's Property Value Tool to get an estimate for free.
If you're looking for your dream home, be it as a first-time or seasoned homebuyer or seller – say, to upgrade or right-size – you will find it on Singapore's fastest-growing property portal 99.co.
Meanwhile, if you have an interesting property-related story to share with us, drop us a message here — and we'll review it and get back to you.
Join our social media communities!
Facebook | Instagram | TikTok | Telegram | YouTube | Twitter