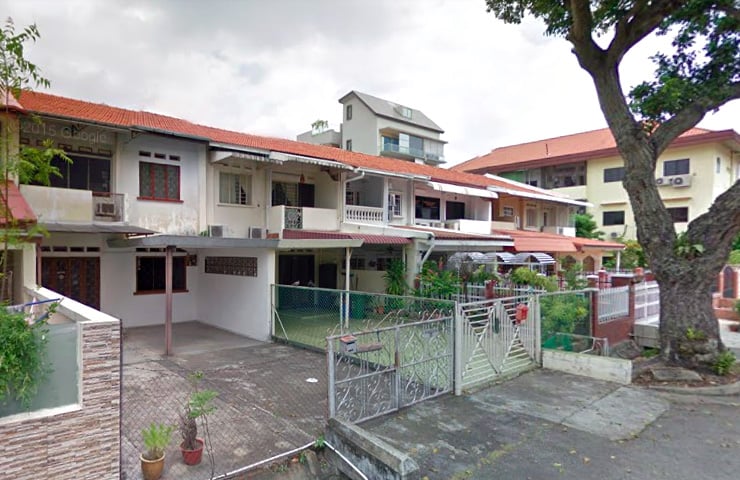 One way to get your hands on landed property for cheap, is to buy it old. Like, really old, to the point where interior designers ask if you'd rather they call an architect or an archaeologist. (At last count, there are 40+ listings for freehold landed properties in Singapore below $2 million). If you decide to take the plunge and refurbish the premises, the works are going to cost way more than doing up an old condo unit, so you'd best be prepared before you buy a landed home:
Some basic assumptions
First, we're going to assume you're only renovating an old landed property — not tearing it down and rebuilding it altogether. Let's not confuse these two situations. Demolition and reconstruction is a whole other topic, and one that's way beyond the scope of this article (you need to consult an architectural firm, get construction permits, talk to the bank about construction loans, etc.)
Second, we're going to assume a landed property with a built-up area of around 3,000 square feet (there may be some smaller ones that are even under 2,000 square feet, but that's atypical), and at least three storeys. This is common to most landed homes in Singapore.
Third, we're going to assume your renovations don't involve extensions to the existing building (e.g. building a whole new floor). This sort of construction is, again, beyond the scope of this article.
The painting cost
There's a big difference in painting costs for landed property, compared to condo units. That's because, unlike a condo owner, you also need to handle exterior painting – something that condo owners can leave to their management committee.
Upon asking a few contractors, we found that the overall cost for most terraced houses would come to around $8,000 for exterior painting alone. More than half of this is for preparation work. That includes:
Setting up scaffolding

Scraping off previous paint layers, or power washing

Caulking (filling in small joints or cracks, or else the paint job will look like crap due to all the gaps. Contractors told us they use as much as 100 tubes of caulk sometimes, on a terrace house).

Priming (You need to apply a layer of paint over the entire house, so that subsequent layers will stick to this "prime" layer. Otherwise it will just flake off. It's almost as if your house has to be painted twice).
In addition, we're told there are sometimes added costs. If there are multiple colours, or porches and window sashes, these will all add to the costs. All in, the cost of preparation work for exterior painting is between $3,000 to $4,500. The rest of the cost comes down to the price of materials, and the manpower.
After painting the exterior, you'll need to look at the interior. The rough breakdown that were given was:
$300 to $600 for each bedroom

$250 to $500 for bathrooms

$250 to $400 for the kitchen

$400 for stairwells

$200 to $500 for hallways
Note that if you have existing wallpaper, it will cost about $150 to scrape it off in each room.
A good estimate, for the entirety of the interior, is between $3,500 to S$5,500 for three-storey terrace houses. This can almost double in price, however, if your interior designer wants a particularly elaborate colour scheme (e.g. more than three colours, with patterns such as swirls or shifting colour gradients).
All in, the process of painting alone (exterior and interior) could set you back between $12,000 to $15,000.
Flooring
This varies widely based on the kind of flooring used. The most common material, parquet, is about $10 per square foot (psf) — assuming a bulk discount — and a further $10 psf for labour costs. At 3,000 square feet, that's about $60,000.
Marble and granite can cost almost twice as much, at between $15 to $25 psf for marble, and $12 to $15 psf for polished granite. This could potentially raise the ultimate price to over $75,000.
However, one contractor did claim that if you're willing to use vinyl (although most landed property owners are too fancy for that), he once managed to do all the flooring of a 3,600 square foot landed home for just $12,000.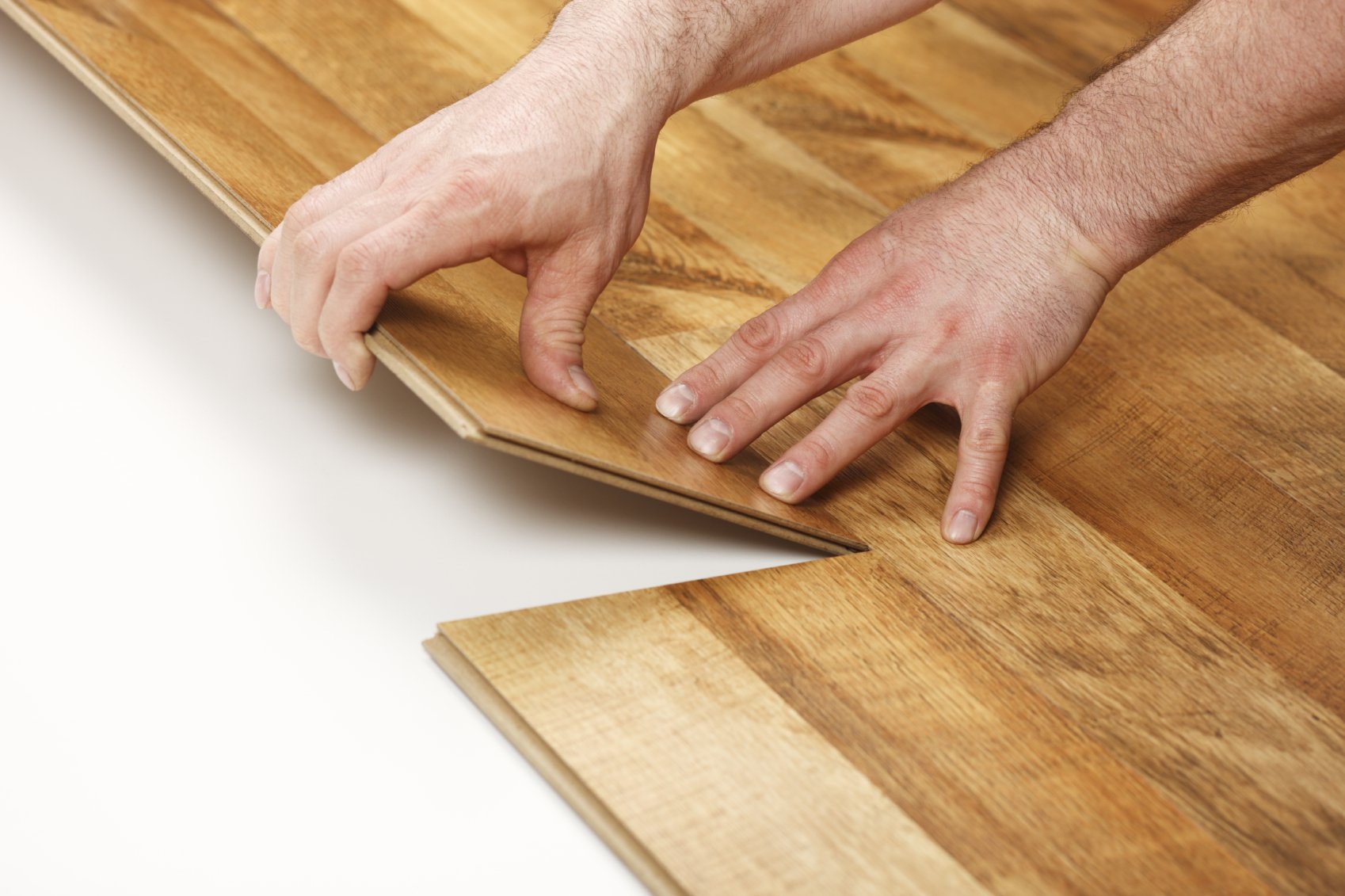 Air-conditioning
The average three-storey terrace house requires about eight air-compressors.
A general guide is between $15,000 to $25,000 for installing the air-conditioning in a landed home. The price will vary, however, based on complexity and brand. The air-con people will drop by for a consultation, before they can give you a price.
Carpentry work
We were given the following cost estimates for carpentry work in a landed home:
Living room (shoe cabinets, settees, display cases): around $150 to $250 per foot run

Kitchen (cabinetry, countertops): between $75 to $200 per foot run

Bedrooms (wardrobes, night stands): between $200 to $350 per foot run. Bed frames are between $1,000 to $2,500 per set, depending on how elaborate they are

Other rooms (bathroom vanity tops, study room desks, bookshelves, etc.): between $150 to $300 per foot run
Plumbing
This one was straightforward. Prices are between $120 to $150 for installing water heaters and toilet bowls. Sinks and basins cost only around $50 to $70 to install, although especially elaborate ones may cost more.
Electrical wiring
Power points cost $80 per installation, and two-way switches are around $120 per installation. Lights cost $8 each to install (for basic lighting fixtures), and $30 to $50 for more elaborate fixtures.
Ceiling fans cost around $50 per installation.
One contractor estimates that, for the last three-storey terrace house he worked on, the total cost of all the electrical wiring was about $4,500.
Total overall cost estimate of renovating a landed home:
As you can see, the price is highly variable — but most contractors agreed on one thing: the total price is seldom below $250,000, for a three-storey terrace house. Thus, you can estimate a minimum of roughly $84 per square foot (assuming 3,000 square feet built-up area for the house).
However, remember that exceptions do exist. And there are areas you can choose to do-it-yourself, like the installation of light fixtures or even vinyl flooring. But our advice is to always engage a professional for gas or electrical works.
Just as there are landed properties that end up costing more than $2 million for a makeover, there are also properties that are renovated for much less than the norm. Some contractors we spoke to had managed projects where the final price was under $150,000, although the work involved was more minimal.
In any case, if you spot a landed property going on the cheap, know that there's more than meets the eye!
Share your property renovation experience in the comments section or on our Facebook community page.
If you found this article helpful, 99.co recommends All you need to know about buying a landed home in Singapore and Home inspection before you buy: Necessary or not?
Looking for a property? Find your dream home on Singapore's largest property portal 99.co!
New launch alert! Welcome to Grand Dunman
About Ryan Ong
Looking to sell your property?
Whether your HDB apartment is reaching the end of its Minimum Occupation Period (MOP) or your condo has crossed its Seller Stamp Duty (SSD) window, it is always good to know how much you can potentially gain if you were to list and sell your property. Not only that, you'll also need to know whether your gains would allow you to right-size to the dream home in the neighbourhood you and your family have been eyeing.
One easy way is to send us a request for a credible and trusted property consultant to reach out to you.
Alternatively, you can jump onto 99.co's Property Value Tool to get an estimate for free.
If you're looking for your dream home, be it as a first-time or seasoned homebuyer or seller – say, to upgrade or right-size – you will find it on Singapore's fastest-growing property portal 99.co.
Meanwhile, if you have an interesting property-related story to share with us, drop us a message here — and we'll review it and get back to you.
Join our social media communities!
Facebook | Instagram | TikTok | Telegram | YouTube | Twitter