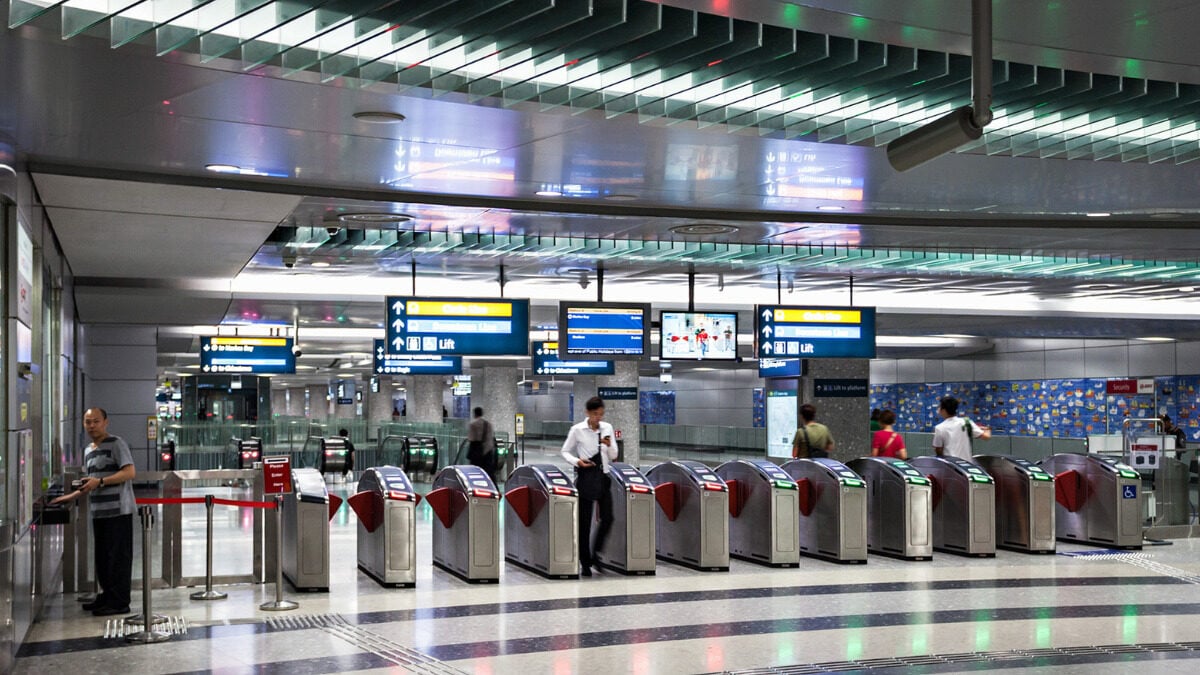 As Singaporeans, we take pride in our efficient public transportation system. However, recent fare increases have made many of us rethink the impact on our wallets. While those few extra cents might not seem like much, in the grand scheme of rising prices for everything else, it's a pinch that can be felt by the average Singaporean. The question is, how can we navigate these escalating transit costs without breaking the bank? One solution lies in choosing to buy a house in a cycling-friendly neighbourhood. 
In this article, we'll explore why this option makes sense and can lead to significant savings.
The escalating transit fare dilemma
Before we dive into the benefits of cycling-friendly neighbourhoods, let's understand the issue at hand.
From December 23, 2023, public transport fares in Singapore for adults paying by card increased by up to 11 cents. This might appear minor, but in a world where every cent counts, these fare hikes can strain the budgets of hardworking Singaporeans. Concessionary fares for seniors, students, people with disabilities, and low-wage workers who pay by card also went up, affecting nearly half of the population.
What's more concerning is that these fare numbers are set to rise again in the future. The Public Transport Council (PTC) postponed a significant portion of the allowable increase to keep fares affordable, thanks in part to an extra S$300 million in public transport subsidies provided by the government in 2024.
However, this means that next year, these numbers are set to rise once again.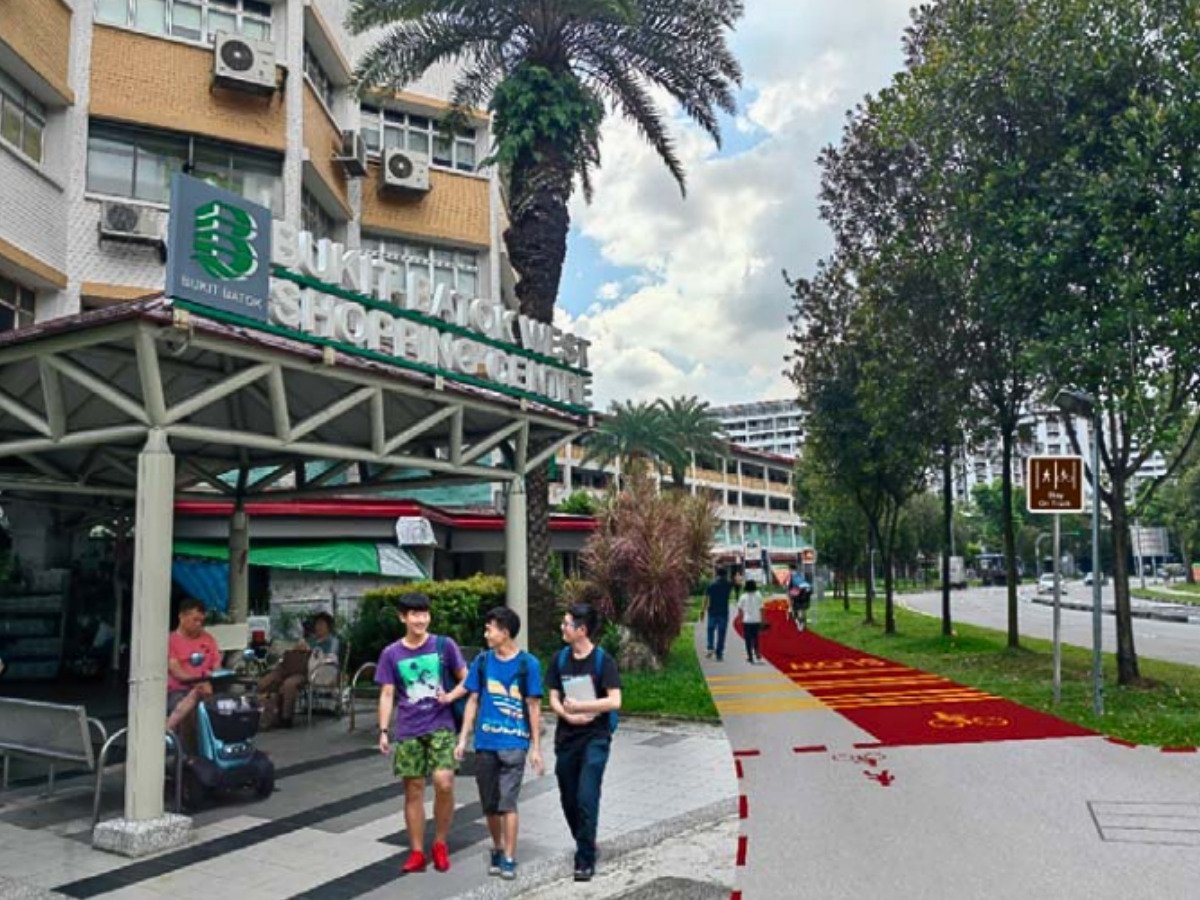 The rise of cycling-friendly neighbourhoods
Amidst these fare increases, there's a growing trend that offers an attractive alternative: cycling-friendly neighbourhoods. What exactly constitutes a cycling-friendly neighbourhood?
It's an area designed with cycling enthusiasts in mind, featuring well-planned cycling paths, bike racks, and other amenities that make commuting on two wheels a breeze.
The city-state recently unveiled plans for a sprawling 34.4-kilometre cycling path, set to revolutionise the way Singaporeans travel. This exciting development signals a bright future for cycling in Singapore, as more people are likely to take up this eco-friendly mode of transportation, aligning with a global shift towards sustainable living.
Read also: Why living in a cycling neighbourhood is the way to go
Properties with cycling paths for you
504 Pasir Ris Street 52
Singapore 510504 · D18
3
2
$938,000
The Palette
107 Pasir Ris Grove · D18
4
4
$2,080,000
The Palette
103 Pasir Ris Grove · D18
2
2
$1,199,000
Livia
69 Pasir Ris Grove · D18
3
3
$1,980,000
552 Pasir Ris Street 51
Singapore 510552 · D18
3
2
$750,000
The Palette
121 Pasir Ris Grove · D18
3
3
$1,530,000
452 Pasir Ris Drive 6
Singapore 510452 · D18
3
2
$737,000
Pasir Ris 8 / Pasir Ris Mall
8 Pasir Ris Dr 8 · D18
5
4
$2,900,000
Pasir Ris 8 / Pasir Ris Mall
8 Pasir Ris Dr 8 · D18
3
3
$2,233,000
Pasir Ris 8 / Pasir Ris Mall
8 Pasir Ris Dr 8 · D18
2
1
$1,500,000
Cost savings through cycling
One of the most significant advantages of living in a cycling neighbourhood is the potential for substantial cost savings. When you choose to pedal to work or run errands, you eliminate the need for bus or train fares altogether.
Now, we know Singapore's heat can be challenging for some. But if you can 'tahan' (handle) the heat, think about the money you could save each month by forgoing public transit and investing in a reliable bicycle instead.
Read also: Want to Afford Your Home? Cycling to Work Will Help.
Commute convenience and health benefits
Beyond the financial savings, cycling offers convenience and health benefits that are hard to ignore. Daily commutes become a breeze when you can hop on your bicycle and pedal to your destination without waiting for buses or squeezing into crowded trains.
Plus, cycling is an excellent form of exercise, helping you stay healthy and active while reducing the need for costly gym memberships.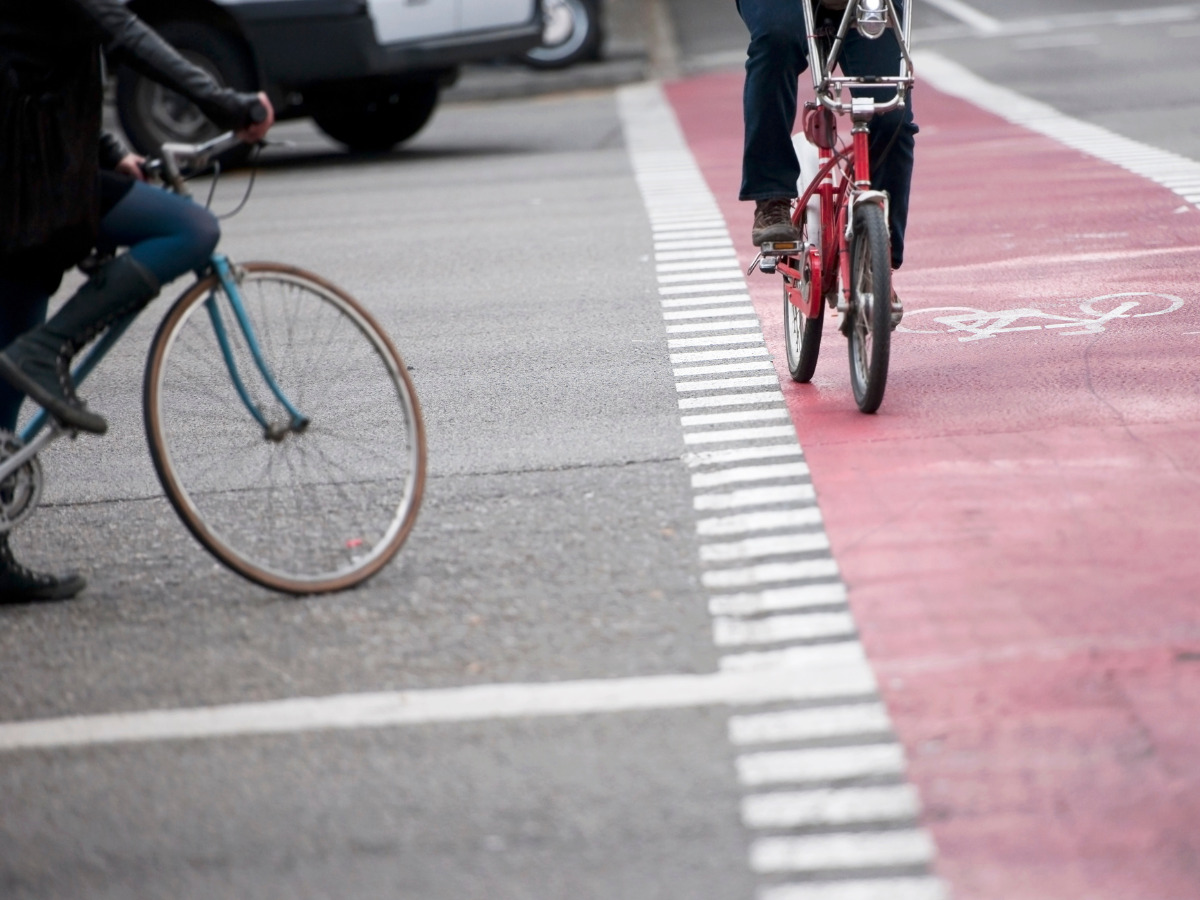 Sustainability and environmental impact
Cycling isn't just about personal savings; it's also about contributing to a more sustainable future. By choosing to live in a cycling neighbourhood, you align yourself with a greener way of life.
Cycling produces no emissions, reducing your carbon footprint and helping to combat air pollution, which is a growing concern in urban areas.
Property investment and appreciation
Beyond the immediate cost savings and health benefits, buying a house in a cycling-friendly neighbourhood can be a savvy long-term investment. As more people recognise the advantages of these areas, property values are likely to appreciate.
So, not only are you saving money on your daily commute, but you're also potentially growing your wealth through your property investment.
Exploring cycling neighbourhoods in Singapore
Friendly Streets initiative: Transforming Singapore's neighbourhoods
The Friendly Streets initiative is poised to redefine the way Singaporeans move around their communities.
First announced during the 2023 Committee of Supply (COS) Debates, this visionary project prioritises walking and cycling as safe, convenient, and comfortable modes of transportation.
Piloted in five strategic neighbourhoods—Ang Mo Kio, Bukit Batok West, Tampines, Toa Payoh, and West Coast—the Friendly Streets initiative will gradually introduce pedestrian-centric features and traffic enhancements by 2025.
But what's exciting is that these neighbourhoods are already cyclist-friendly havens: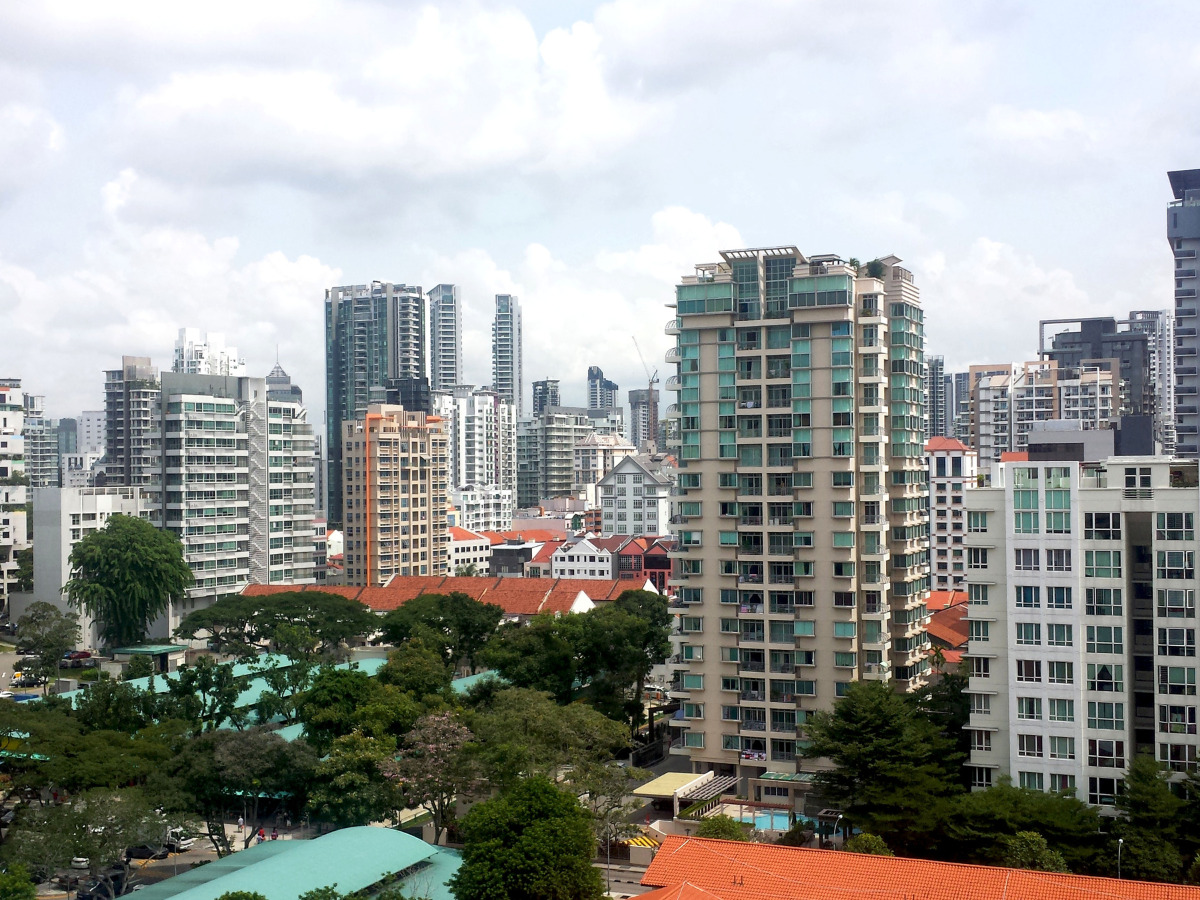 1. Tampines
Located in eastern Singapore, Tampines boasts an extensive cycling network that's perfect for cycling enthusiasts. The Tampines Eco Green Park offers a scenic route, and dedicated cycling paths are scattered throughout the neighbourhood. With readily available bike-sharing stations, Tampines makes it easy for residents to adopt cycling as their primary mode of transportation.
2. Ang Mo Kio
Ang Mo Kio, a bustling neighbourhood known for its vibrant atmosphere, is a cyclist's paradise. With a well-established cycling infrastructure, including dedicated cycling paths, Ang Mo Kio encourages residents to embrace cycling for their daily commutes.
3. Bukit Batok West
Nestled in western Singapore, Bukit Batok West is another cycling haven set to benefit from the Friendly Streets initiative. Cyclists are welcomed with open arms in this vibrant community, which already boasts a network of cycling paths and bike-sharing stations.
4. Toa Payoh
Central neighbourhood Toa Payoh, selected for the Friendly Streets initiative, has long been a magnet for cyclists. Its cyclist-friendly infrastructure includes well-maintained cycling paths and convenient bike-sharing stations. Its proximity to markets, hawker centres, community clubs, schools, and MRT stations makes it a prime option for those seeking a cycling-friendly community in the heart of Singapore.
5. West Coast
West Coast, a picturesque coastal neighbourhood in western Singapore, is part of the Friendly Streets initiative, making it an attractive destination for cyclists. With stunning waterfront views and thoughtfully designed cycling paths, West Coast is a cyclist's dream. The upcoming Friendly Streets enhancements, such as raised pedestrian crossings and pedestrian-focused traffic measures, promise an even better cycling experience.
Read also: Where to live in Singapore if you want to cycle to work
Cycling-friendly properties for you
Wrapping up
In conclusion, rising bus and train fares in Singapore are a concern for many, especially with the numbers setting to rise again in the future. However, buying a house in a cycling-friendly neighbourhood offers a compelling solution. It not only leads to immediate cost savings but also promotes a healthier lifestyle, reduces your environmental impact, and has the potential for long-term property value appreciation.
As you consider your options, remember that investing wisely in a property that aligns with your lifestyle and financial goals is a key step towards securing your future in these challenging times.
Pedal to savings, and embrace the benefits of a cycling neighbourhood!
Upcoming Freehold Condo Launch: The Arcady @ Boon Keng
About Sophiyanah David
Sophi, a seasoned copywriter specialising in Singaporean real estate and property, is one of the minds behind 99.co's informative articles. Like her colleagues at 99.co, Sophi is dedicated to keeping you informed about the ever-changing world of real estate so you can find your forever home. When off the clock, you can find her giggling and kicking her feet as she reads her romance novels, watching anime - if FMBA is not your fave, she might fight you (but you'll probably win) and looking up latest skincare trends.
Looking to sell your property?
Whether your HDB apartment is reaching the end of its Minimum Occupation Period (MOP) or your condo has crossed its Seller Stamp Duty (SSD) window, it is always good to know how much you can potentially gain if you were to list and sell your property. Not only that, you'll also need to know whether your gains would allow you to right-size to the dream home in the neighbourhood you and your family have been eyeing.
One easy way is to send us a request for a credible and trusted property consultant to reach out to you.
Alternatively, you can jump onto 99.co's Property Value Tool to get an estimate for free.
If you're looking for your dream home, be it as a first-time or seasoned homebuyer or seller – say, to upgrade or right-size – you will find it on Singapore's fastest-growing property portal 99.co.
Meanwhile, if you have an interesting property-related story to share with us, drop us a message here — and we'll review it and get back to you.
Join our social media communities!
Facebook | Instagram | TikTok | Telegram | YouTube | Twitter