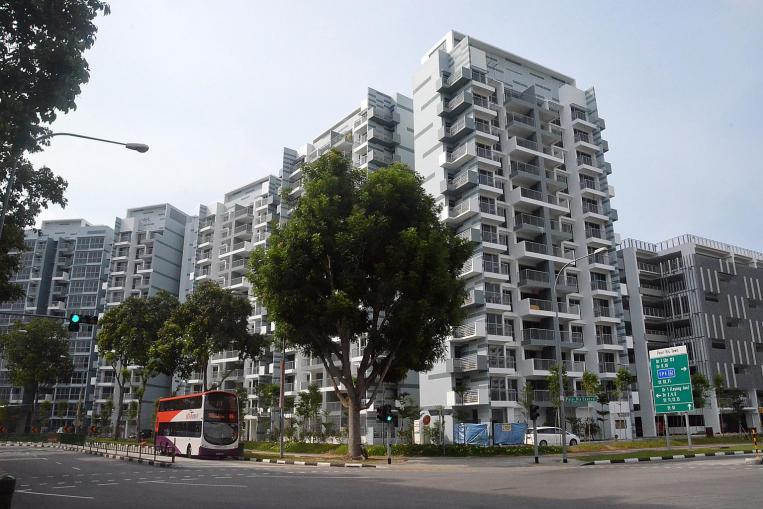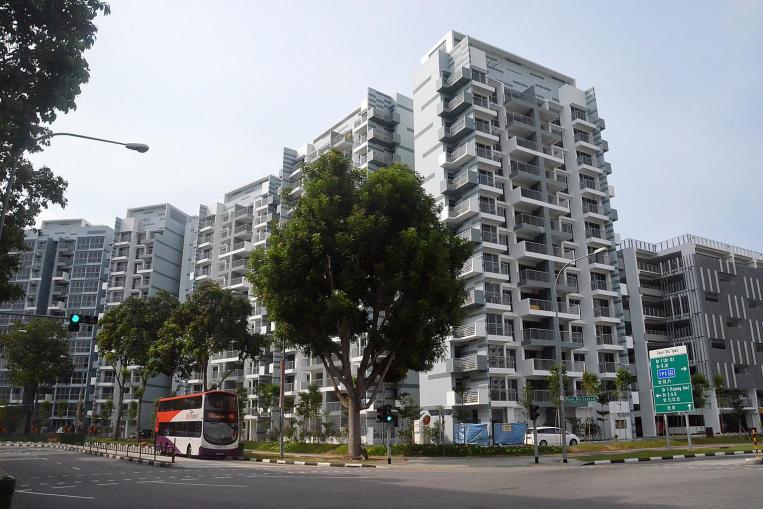 The Design, Build, and Sell Scheme (DBSS) has been suspended, but not before leaving a sour taste in the mouths of many Singaporeans. The expensive, privately developed flats have fallen  short of previous "sandwich" class flats, such as Housing and Urban Development Company (HUDC) flats. But why don't they make them like they used to?
The success of older sandwich class flats 
When HUDC flats were launched, there was no slew of complaints. It was different from the reception of DBSS flats like Pasir Ris One and Trivelis, in which residents seemed one match stick short of setting the developers on fire.
And looking at their prices now, the HUDC flats have done well. With regard to Shunfu Villa, which recently went en-bloc, there were two HUDC maisonettes that were sold for around $1.22 and $1.28 million respectively in 2011 and 2012.
These old sandwich class flats clearly had something DBSS flats don't. The DBSS projects focused on design and upmarket finishings, for which buyers were charged a premium. Putting aside the issue of defects, we're going to go ahead and say that – even without the defects – DBSS would never have equalled the success of its predecessors.
The reasons are simple: Old sandwich class flats were more expensive, but people paid for what they wanted most. The new DBSS units, while also expensive, delivered mostly irrelevant trappings in exchange for its premiums. Here's what DBSS should have learned from its earlier counterparts:
Finishings and design do little to compensate for space

Privatisation matters

Developers need to be managed
Finishings and design do little to compensate for space
The main selling point of the old HUDC units was not "nice finishings", or "designer interiors". The real sales pitch was simple: size. The earliest HUDC flats were between 139 and 158 square metres. In 1976, the two-storey maisonettes began to really catch on.
With DBSS flats, there were space complaints. The one that made the news was the 86 square metre, four-room unit in Pasir Ris One.
Now in both cases for DBSS and HUDC, the buyer pays a premium over that of a regular flat. But while DBSS delivers vague value, in the form of designer finishings and "architectural creativity", HUDC delivers more space. It's now apparent that HUDC had the winning proposition – it doesn't matter how nice your kitchen counter or sky garden looks if your fifth family member has to sleep standing up.
We hope it's a lesson that's taken to heart. The next time we hear about sandwich flats, let's see that premium = space. Not something unquantifiable, like "creativity". It's a flat, not a Monet.
Privatisation matters
HUDC, like the new Executive Condominiums (ECs), have a large advantage thanks to privatisation. HUDC estates could be privatised with a 75 percent vote, and Amberville in Katong was the first to see the benefits of that (the site sold for a collective sale of $83 million in 2006, and today Silversea condo has replaced it).
ECs, which are privatised after the 10th year, can eventually be sold to foreigners or even corporations. This widens the potential range of buyers, which generally means better returns.
It would have been nice to see the same deal with DBSS flats. Many DBSS units hit prices exceeding $600,000 (in some cases even reaching $800,000). At that cost, why wouldn't you prefer something that can be privatised
Developers need to be managed
We often hear that developers for the old HUDC flats were more responsible, and that things went without a hitch. Not quite. For the HUDC at Braddell View, the main contractor (Wei Giap Construction) went bankrupt in the middle of building it.
HDB stepped in and ensured the handing over of the project to another contractor, with virtually zero delay in construction time. In property development, a handover from the main contractor is…let's just say the people in charge often wonder how they've made it to hell before dying.
In light of how well HDB managed that situation, it's a little shocking what DBSS developers have gotten away with. We speculate that HDB may have given them more free reign, in order to exercise their private sector efficiency and creativity. And now that we've seen those qualities, we can probably agree HDB should go back to micromanaging.
There will be more sandwich flats to come
There will be something that comes after ECs, and something that comes after that. Due to the huge divide between private and public housing, it's likely that we'll always have some kind of property to cater to a sandwiched class.
But we should be getting better at building these over the years. DBSS should have been better than HUDC; and hopefully the next batch will be better.