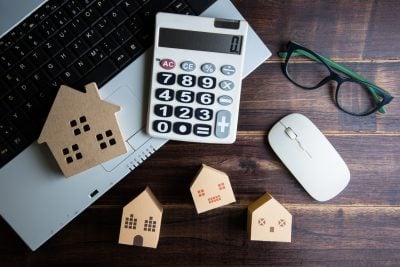 Development Charge (DC) in Singapore has been going up in several areas. The latest hike occurred February this year. This isn't usually the sort of thing average Singaporeans pay attention to since it's the property developers who pay such fees. However, at the rate at which they're rising, there's a growing worry that our property prices will rise in tandem. Here's the rundown on DC and why everyone's so worried about it:
What is a Development Charge?
According to the Urban Redevelopment Authority of Singapore (URA), a Development Charge (DC) is "the tax on the enhancement in land value resulting from the State approving a higher value development proposal."
Essentially, any development that's deemed to increase in land value is subject to this tax, with some exceptions (such as conserved buildings).
DC is set by the Ministry of National Development (MND), following consultation with the Chief Valuer of the Inland Revenue Authority of Singapore (IRAS). DC rates are reviewed twice a year.
DC is determined by area. You can check the DC by locating the zone number on this map, and looking for the zone on this table. Note that there are 118 zones, and this has no relation to the District system which goes by postal code.
DC has risen sharply
On February 28th, the DC for non-landed residential projects has risen by an average of 22.8 per cent across Singapore. This is the biggest spike in around 10 years. The last big hike in DC rates was in September 2007 when DC rates rose by 57.8 per cent.
Rises or falls in DC often move in tandem with overall property prices even though they are not directly interrelated. That is, DC tends to go up when property prices rise, and vice versa.
When there's a high demand for property and prices are surging, developers tend to bid aggressively. This is what we're seeing now, with the influx of foreign developers kicking off the en-bloc fever. By raising the DC, the government is reining in developers and preventing the formation of a bubble.
What are the implications for the property market?
Bids for lands are already aggressive, prompting developers to charge high prices. A good example is the recent bid for the Sumang Walk EC site, which is expected to cost about $1,000 to $1,100 per square foot when complete (making it a million-dollar EC in Punggol).
A high DC compounds the already high land prices, so something has to give – developers will either pass the cost to buyers (thus raising property prices) or resort to methods like building smaller units to maximise profits, given the high land costs and taxes.
This indirectly affects resale units as well. When the prices of new condos keep rising, it's just a matter of time before there's a knock-on effect and many older units  follow suit.
The main worry lies with two groups: buyers who are worried about rising prices and sellers who are looking forward to an en-bloc. When faced with high DC, a developer will be less willing to pay huge sums to redevelop an old property.
But will it happen right away?
We won't see condo prices shoot up overnight just because the DC went up this time. And remember it's subject to review every two years, so things may yet change.
As of now, there's still time for buyers to get a good deal; and overall land scarcity means that developers are inclined to be generous during an en-bloc, higher DC or not.
However, this situation could change if we continue to see the DC climb, say, all the way into the second half of 2019.
If you found this article useful, 99.co recommends How the Sumang Walk EC could affect broader property prices and Why the en bloc fever may lead to a rise in property prices.
Find the home of your dreams today at Singapore's largest property portal 99.co!