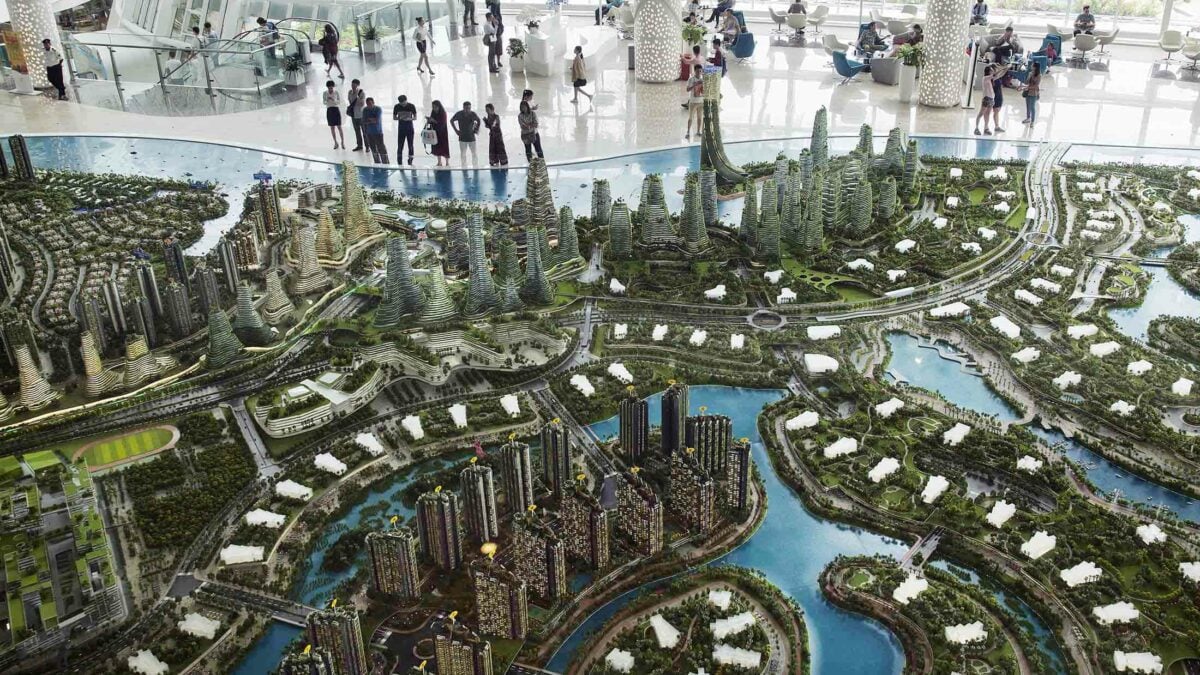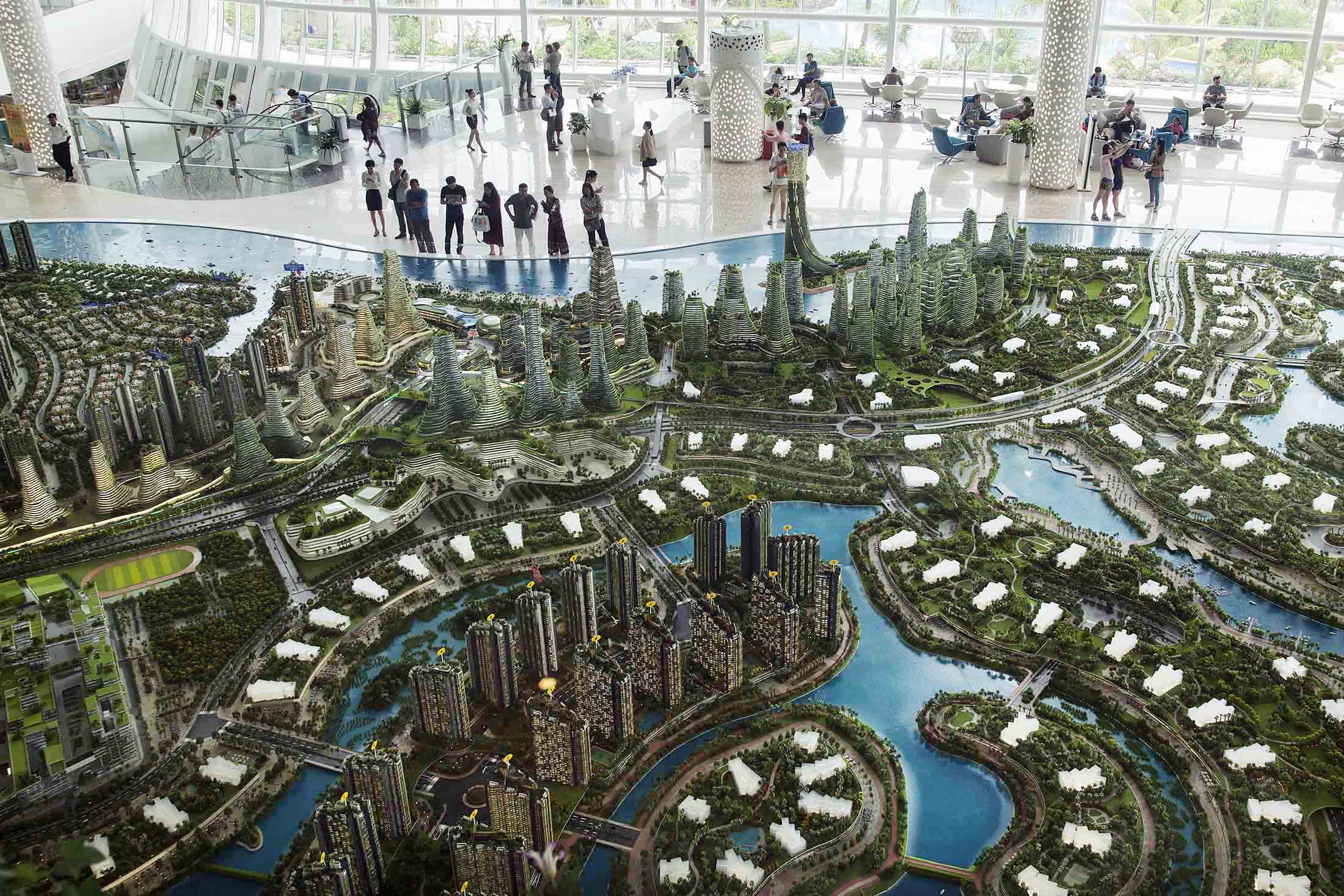 Some Chinese buyers of Forest City, a development in Malaysia, are pulling out due to China's capital control measures. New policies by the Chinese government prevent them from completing the purchase, so developer Country Garden has generously allowed buyers to cancel their purchase. For the small penalty of, oh, 10 to 30 percent of the purchase price. That's right: it's like buying a $2 million condo, and then being told the penalty for pulling out is $600,000. Here are some lessons from that.
What exactly is Forest City and its impact on Singapore?
Although it's a bit early to say, we can provide some reasonable assumptions about Forest City's impact, if all goes according to plan. We know, for example, that besides 700,000 residential units there will also be a lot of commercial and retail space. And at the opening ceremony, Malaysian Prime Minister Najib Razak declared the area a duty-free zone, along with corporate tax incentives for select industries (tourism and healthcare were mentioned).
The risk isn't just the other country's policies
A common point of worry is that, in the country you buy in, the government can be a little crazy. After all, what happens if they're loopy enough to insist all foreigners no longer own their property, or that all previous property deeds are void?
This is why most sensible buyers choose overseas property in stable countries. But the Forest City incident highlights another, often overlooked risk factor: your own government can pass policies that affect your purchase.
In this instance, Chinese buyers were affected by their own government's capital controls. To slow the amount of money flowing out of China and into other countries, the Chinese government implemented rules that – among other things – prevented the Forest City buyers from making further payments.
Now we're not likely to see anything that extreme in Singapore, but it is worth thinking about. What if the government were to charge added taxes for anyone owning property abroad, for example? Buying overseas means counting on government intervention not happening, from both at home and abroad.
Don't sign anything you can't read
A lot of Forest City buyers have pointed out that they were given English contracts, even if they didn't speak English. Now they probably speak a little more of it, having recently learned words like "ripped off".
No sane person agrees to pay a penalty of 10 to 30 percent of the purchase price of a property if the sale fails to go through. Down here in Singapore, the most you lose is usually the deposit you put down on the Option to Purchase (OTP); and according to our contacts in Malaysia, such penalty clauses are not normal over there either.
Clearly, some of those buyers blind-signed the forms, without picking out this whopper in the contract.
Now we know you're not that silly, but we want to add something important: "can't read" doesn't just mean "not in your language". The term "can't read" also applies to contracts that are too long to read – someone can hide clauses by handing you a 30 page contract, for example, and asking you to sign there and then.
Likewise, when we say "can't read", we also refer to contracts you can't understand. If the contract is written in Legalese (i.e. lawyer gibberish that uses the word "pursuant" a lot), that counts as being unable to read it.
Know which jurisdiction the contract puts you under
If Forest City buyers get sued for breach of contract, which country's law courts will the hearing be in? Well it's probably China for them, but it still raises an important point.
You may be purchasing a property in London, for example, but a sneaky developer can still place it in the jurisdiction of their own country (say Hong Kong or Thailand). In the event of a legal tussle, the developer would have home ground advantage – after all, you probably know little about the relevant laws in their country. It would be prohibitive and time consuming to fight a legal battle on foreign soil.
Ensure you're ready to fight a battle abroad when things go wrong
Several Forest City buyers are left with rolling over and accepting their fate, because it would cost too much to travel back and forth to battle the developer. Remember this before you buy overseas.
If you purchase in property in Australia, and something goes wrong, will you be ready to fly there to battle the developer? This is an expensive prospect – you won't just spend money doing it, you will spend time as well. A local legal battle is already disruptive to work and lifestyle; engaging in one that regularly requires a $1,500 plane ticket, or $90 overseas calls, is even worse.
Buy what you can reach out and touch
A common saying in the property business is that "if you can't touch it, you can't trust it". Property is a capital intensive and illiquid investment, and it's not easy to untangle the mess once you commit. Think twice before buying abroad; there are probably easier ways to invest.