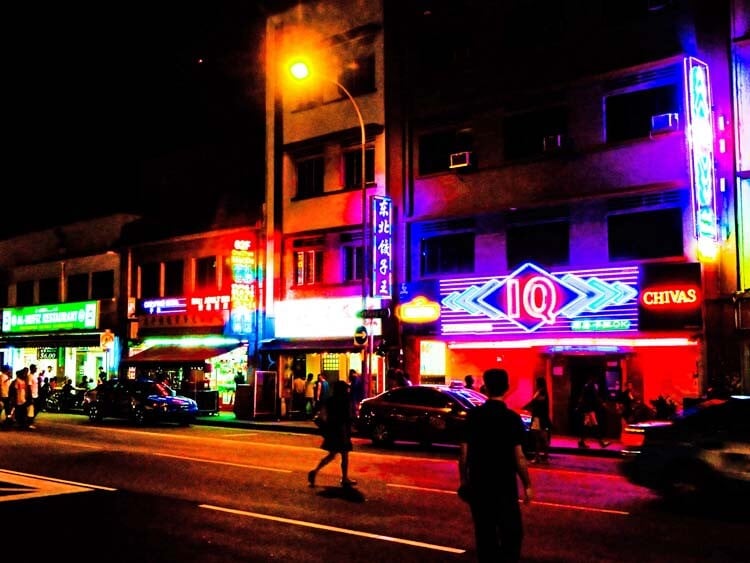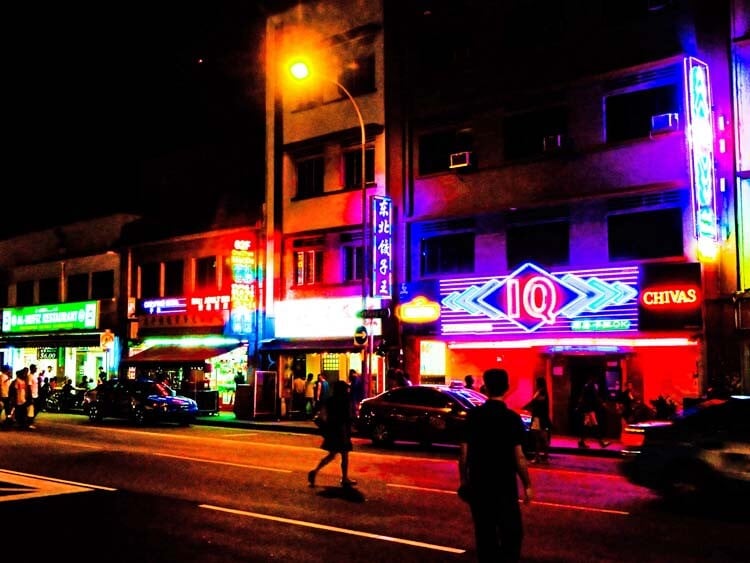 I bet you think Geylang property is some kind of joke. You can be forgiven for that, because whenever the topic comes up – even among real estate professionals – the result is a lot of sniggering and winking.
Well laugh at this: Geylang properties have rental yields of between three to five percent, beating out plenty of other districts in this weak rental market. And the property prices there may rise even higher.
Reason #1: The re-zoning of Geylang
Geylang has undergone some changes in zoning lately, as the Urban Redevelopment Authority (URA) wants to prevent friction between residents and people who are there for the brothels, food, and illegal cigarettes counterfeit merchandise.
If you speak to the residents there, you'll learn it's not so much the brothels that are the issue. They didn't attribute those scantily clad women along the road to humid weather conditions. The issue is the parking and traffic. It's easier to avoid STDs than car accidents there, and believe me that says a lot.
Anyhow, there will be fewer residential zones in Geylang in the future. A long stretch from Lorong 22 to Lorong 4 will now be designated for commercial, rather than residential use. This means any condos there will become a scarce resource, and you have to combine this factor with the others below.

Reason #2: Geylang has a solid location and future prospect as a small business hub
Well I guess it's already a small business hub now, but I what I mean is that Geylang is close to the Central Business District (CBD). It's just 10 minutes away, and if not for the vice activities you can bet a lot of Small to Medium Enterprises (SMEs) will crowd in here. Geylang is also quite accessible via the MRT, with Aljunied, Dakota and Paya Lebar stations providing quick transport to different ends of the district.
Geylang is, for all intents and purposes, a great location for commercial development. We are quite likely to see it put to that use soon, given its proximity to the new business hub in Paya Lebar. This will be a boon to those who have the foresight to grab residential properties in the area; these will make for good rental prospects when businesses move in.
Reason #3: Red-light districts can change over time
Back in the 1960s, Bugis was the unofficial red-light area. It was considered every bit as run-down and seedy as Geylang is today. But look up property prices in Bugis, and you'll see that renting 300 square feet there now costs the GDP of a small developing country.
You could also look at Keong Saik Road, which was once part of the "blue triangle", a red-light district servicing the Chinatown area (in fact, to my knowledge, there are still two active brothels there). Today though, Keong Saik is home to hipster cafes, boutique hotels, and one of Singapore's more upscale co-working spaces.
The point is that red-light districts move. With the rising development of spaces around Geylang, it's not impossible that the red-light designation will be gone, or greatly diminished in many parts of Geylang, over the coming decades.
While there is no guarantee of that, prices in the area are low, and investors who take a chance on it could see huge payoffs if the area gets cleaned up.
Reason #4: The Relocation of Paya Lebar Airbase
Come 2030, Paya Lebar Airbase will be relocated. This will change the height restrictions on buildings in the surrounding areas. It is likely Geylang will be affected as well.
With the ability to build higher, developers will start to search the area for prospective en-bloc purchases (when you can build higher, you can squeeze more units into the same plot of land, thus turning a sizable profit). Geylang right now has many freehold residential properties, which are likely to be the target of aggressive bidding by developers.
Granted, 2030 is a long time away – but if you are buying a property for a long-term investment, you know there are some solid prospects at the end of it.
Reason #5: It may look seedy to you, but Geylang has a large pool of prospective tenants
Plenty of expatriates rent in Geylang. Put aside the vice activities, and look at it from the perspective of an expat here to work for two or three years.
You're not going to be living in the house for long, so you don't care too much about the seediness (remember, seedy is not the same as dangerous; even the most crime ridden areas (ahem, Yishun) in Singapore are about as lethal as a plastic spoon). What you do care about are amenities, fast access to your office in the CBD, and affordable rent compared to other places in town. The answer to that is Geylang.
And if you're a landlord, yes the rent they pay is less than that in other central areas. But because Geylang property is priced low, your rental yields can still remain quite high. And once the new zoning laws take place, and it gets harder to find residential units here, there is a good chance that your rental income will rise.
All in, Geylang presents opportunities for the bold in a stagnant market
With the shock of central region properties sliding in value (1.9 percent fall in prices compared to one percent in other regions in Q3 this year), and condos everywhere on the way down, landlords need to look outside the conventional districts.
For those who have the capital take risks and are willing to hold a long-term view, it's worth looking beyond the usual snide remarks about Geylang. The core rule of property investment has always been location – and if there's only one virtue Geylang has (that might be literally true), that's a good location.
Looking to sell your property?
Whether your HDB apartment is reaching the end of its Minimum Occupation Period (MOP) or your condo has crossed its Seller Stamp Duty (SSD) window, it is always good to know how much you can potentially gain if you were to list and sell your property. Not only that, you'll also need to know whether your gains would allow you to right-size to the dream home in the neighbourhood you and your family have been eyeing.
One easy way is to send us a request for a credible and trusted property consultant to reach out to you.
Alternatively, you can jump onto 99.co's Property Value Tool to get an estimate for free.
If you're looking for your dream home, be it as a first-time or seasoned homebuyer or seller – say, to upgrade or right-size – you will find it on Singapore's fastest-growing property portal 99.co.
Meanwhile, if you have an interesting property-related story to share with us, drop us a message here — and we'll review it and get back to you.