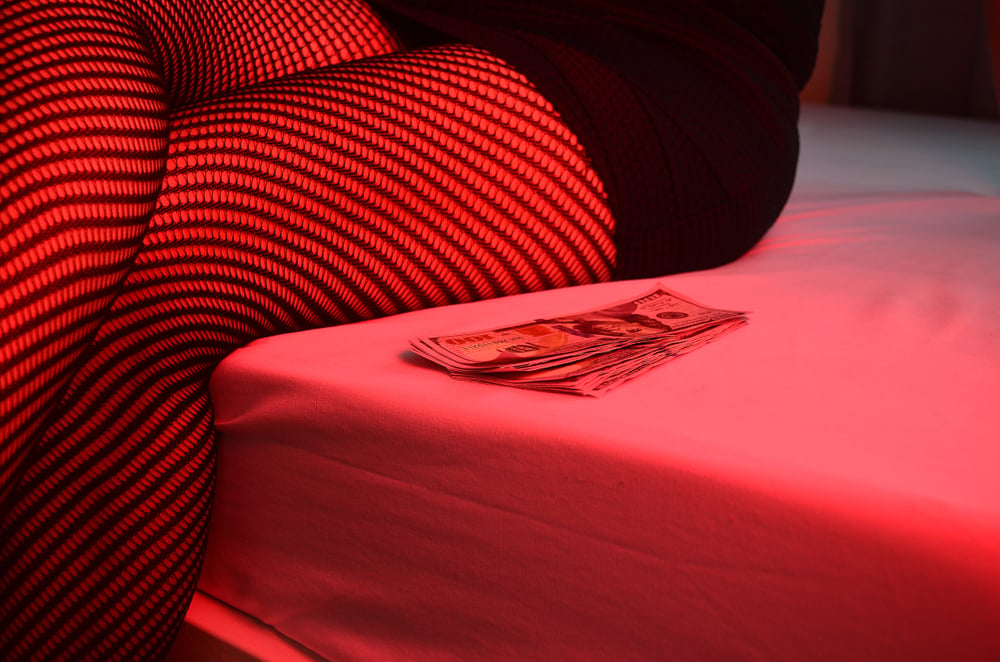 Geylang sates a deep and primal hunger in Singapore. The desire for for No Signboard Seafood, Sean Kee Duck Rice, and 126 Dim Sum. (There's also something about red lights and whatnot). This week, we spoke to a someone who rented and lived in Geylang for a year, about what it's like to live there:
The residence in question
Marcos Teng is Malaysian, but worked in Singapore for three years; he returned to Kuala Lumpur just this year. But while in Singapore, he made the decision to boldly rent in the heart of Singapore's infamous red light district: Geylang Lorong 18 to 20.
The residence he chose was Treasures@G20, in which he resided for a year. Marcos mentions the unit was about 400+ square feet, and the rent was fantastically low at just $1,500 a month.
"I knew it was not a clean area," he says, "but it was about five minutes drive to my office in town. And when I scouted some alternatives, they were all about $500 to $700 more per month – and many actually had fewer amenities. So since I was living alone, I thought why not…I'm not really bothered, and it's cheap and convenient.
My mother wasn't very happy of course, she made me promise not to visit the 'red lantern' houses. And she bought a Feng Shui candle for me to light and walk around the room when I moved in."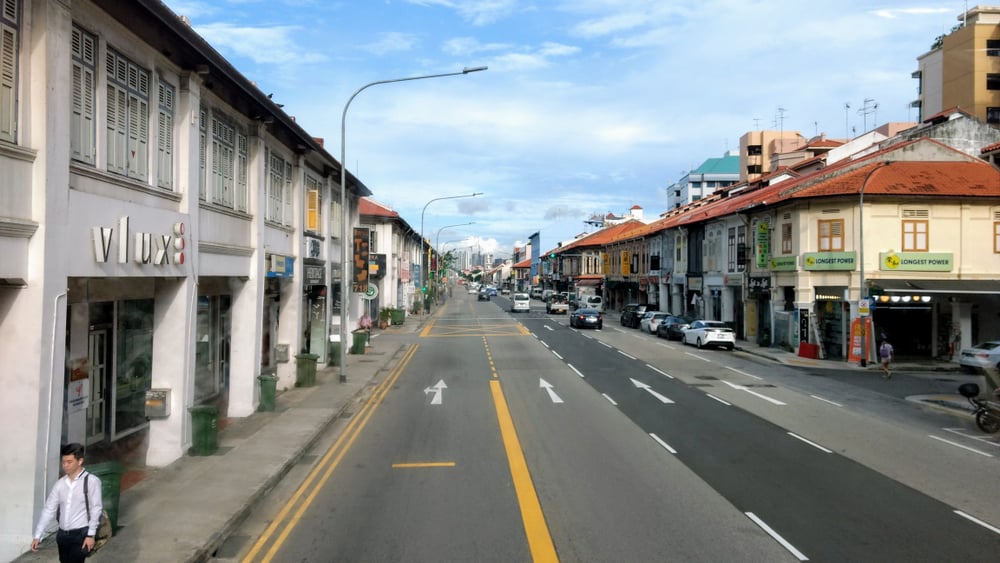 But Marcos soon learned a lot about living there that he never expected:
The friendliness of the people will surprise you
On one street, foreign workers who gawk get chased off with water guns
There are more illegal cigarette sellers than illegal-anything else
You'll gain weight living there
If you're expecting dangerous triads, you'll be disappointed
1. The friendliness of the people will surprise you
Marcos lived in both Tampines and Geylang, but it's clear which he prefers:
"Later I moved to the Tampines area, but between the two I feel Geylang was actually more  friendly. In Geylang the coffee shop people knew their customers' names. There was once I left my phone on the table, and the zhi char guy – his name is Alex – he actually came to the ground floor of my unit to return it. In Tampines I left a bag at McDonald's, it never came back.

And there were these two acquaintances from China, I kept passing them on the way home – I ended up having coffee with them once or twice a week. The people in Geylang don't have airs about them; if you sit at a table with anyone, they are willing to include you in the conversation, even if you've never met."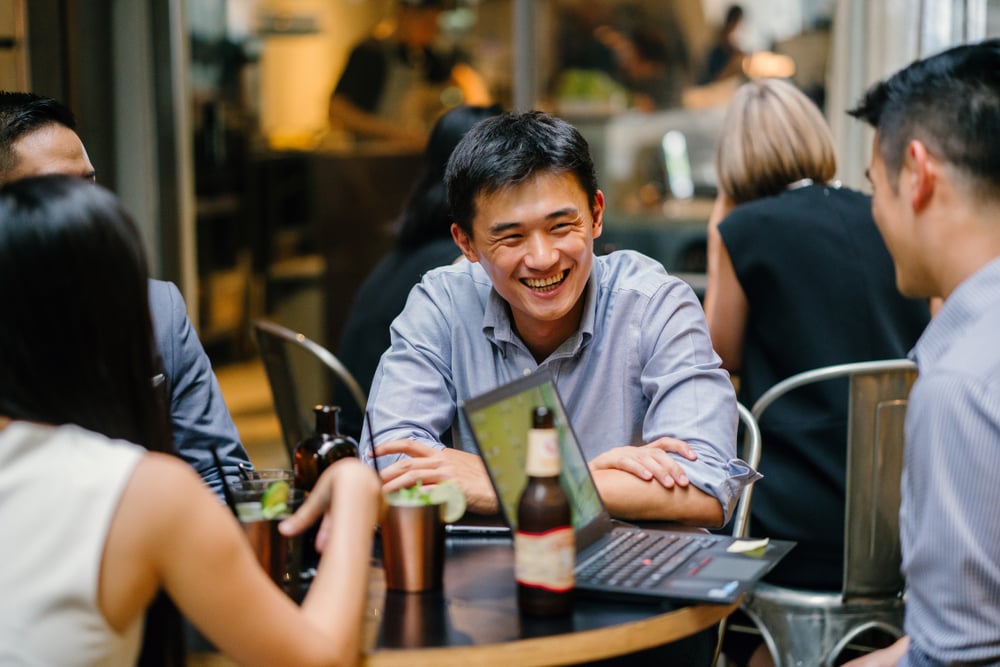 2. On one street, foreign workers who gawk get chased off with water guns
"I think it was Lorong 18," Marcos says, "I can't remember it too clearly now. But one unusual spectacle was that these working girls would line up there, and big mobs of foreign workers would walk up and down to take a peek. But there were always angry people in the houses nearby, and they would come out and yell at the workers to go away. And sometimes they would spray water at them, with a water gun or a hose.
Probably the ugliest thing I saw in Geylang or in Singapore. But the image stuck with me, as where else do you see this sort of thing? Geylang really is a world on its own at times."
The working girls Marcos refers to are illegal prostitutes; when last we checked, this no longer happens as the police have now cleared the streets.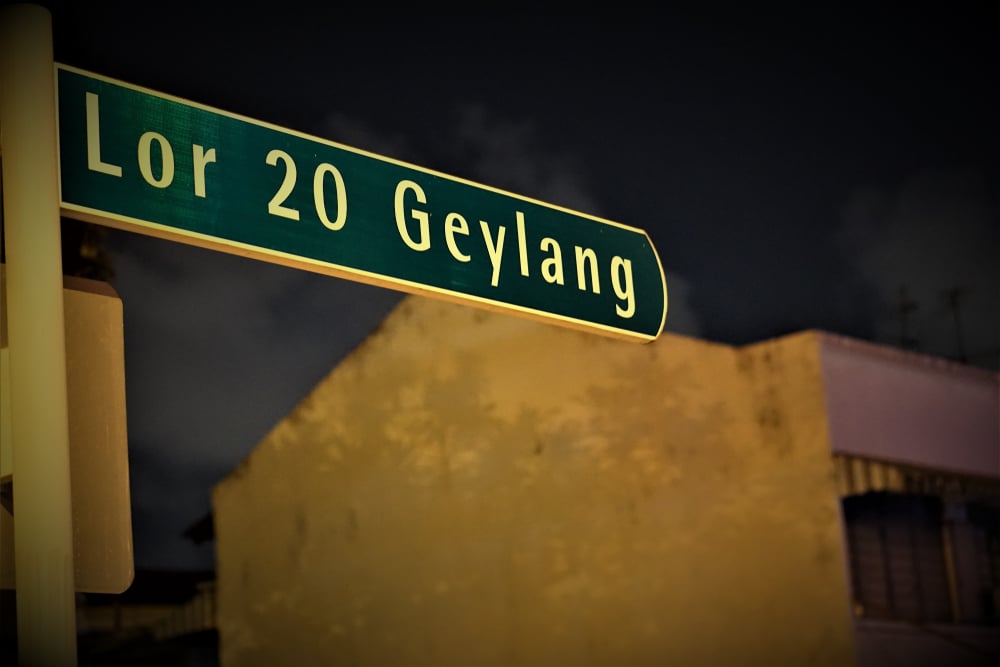 3. There are more illegal cigarette sellers than illegal-anything else
While most people associate Geylang with commercial sex, the real vice in that area – according to Marcos – is smoking. During his time there, Geylang was the go-to place for shady people to get unlicensed cigarettes. In fact, this was a far bigger problem than illegal prostitution or gang fights, from what he could see.
"Illegal cigarette sellers were all over the place," Marcos says, "they sold unlicensed cigarettes from big trash bags. Everywhere along the lorongs you would see men with trash bags nearby, and then one guy running out to cars and pedestrians yelling something like 'Marlboro Marlboro Camel Marlboro Light'.
If you walk down the street at night you might be approached a sex worker; but you'd almost definitely be approached by seven or eight cigarette peddlers. They were definitely the biggest criminal group there – they outnumbered the gamblers and prostitutes by maybe five to one."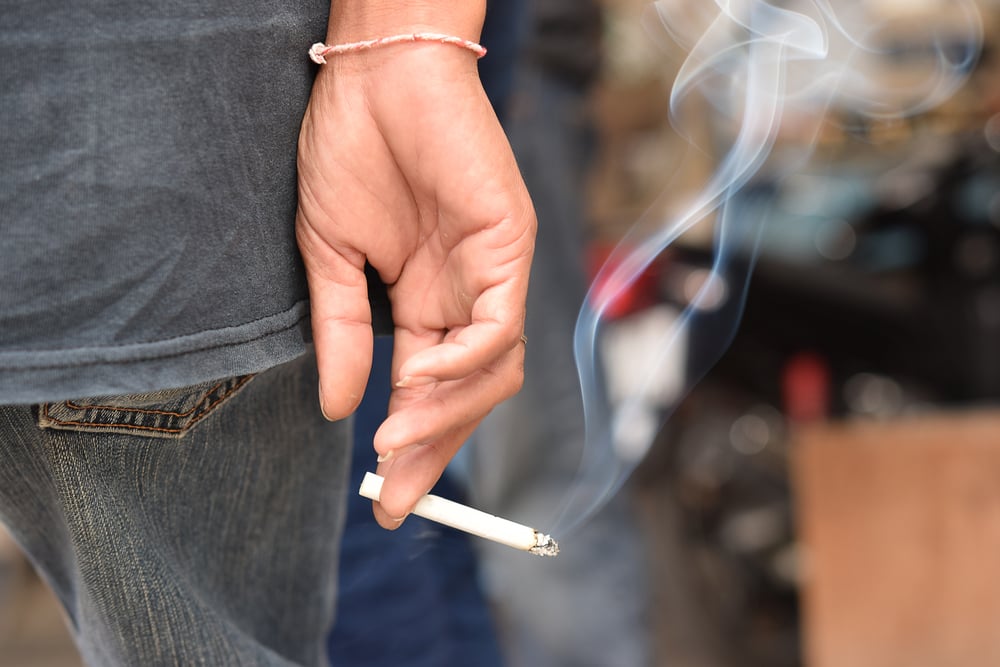 This resulted in one memorable incident, in which Marcos accidentally started a stampede:
"I was halfway down the road in a taxi when I realised my laptop was still in the house. So I told the driver to wait a few minutes, and I ran out and sprinted down to my block.
A few cigarette sellers saw me running, and they must have thought the police were coming. I heard some of them shout a warning, and the next second there was a crowd of people sprinting in the same direction. It was like I started a marathon."
This was back in around 2016 to 2017, and the situation has since died down. Most of the sellers have taken their business online, although the occasional peddler still appears. Please don't be stupid and buy anything from them, as that's illegal.
4. You'll gain weight living there
Marcos' vow to try all the food in Geylang in a year was a failure. He did, however, see gains elsewhere.
"I put on four kilos that year," Marcos says, "And the same will happen to anyone who lives there. Every two steps you walk in Geylang, someone is trying to sell you food. And I guess the nature of intense competition is why the restaurants still standing are always the good ones."
Marcos also points out that food is readily available almost around the clock:
"Some of the places, like one nasi lemak place, is open 24 hours; as are at least two of the Halal coffee shops. And because the food is stationed at both ends of the lorong, you die-die also will see them when you're coming or leaving home. The temptation to step in is just too strong."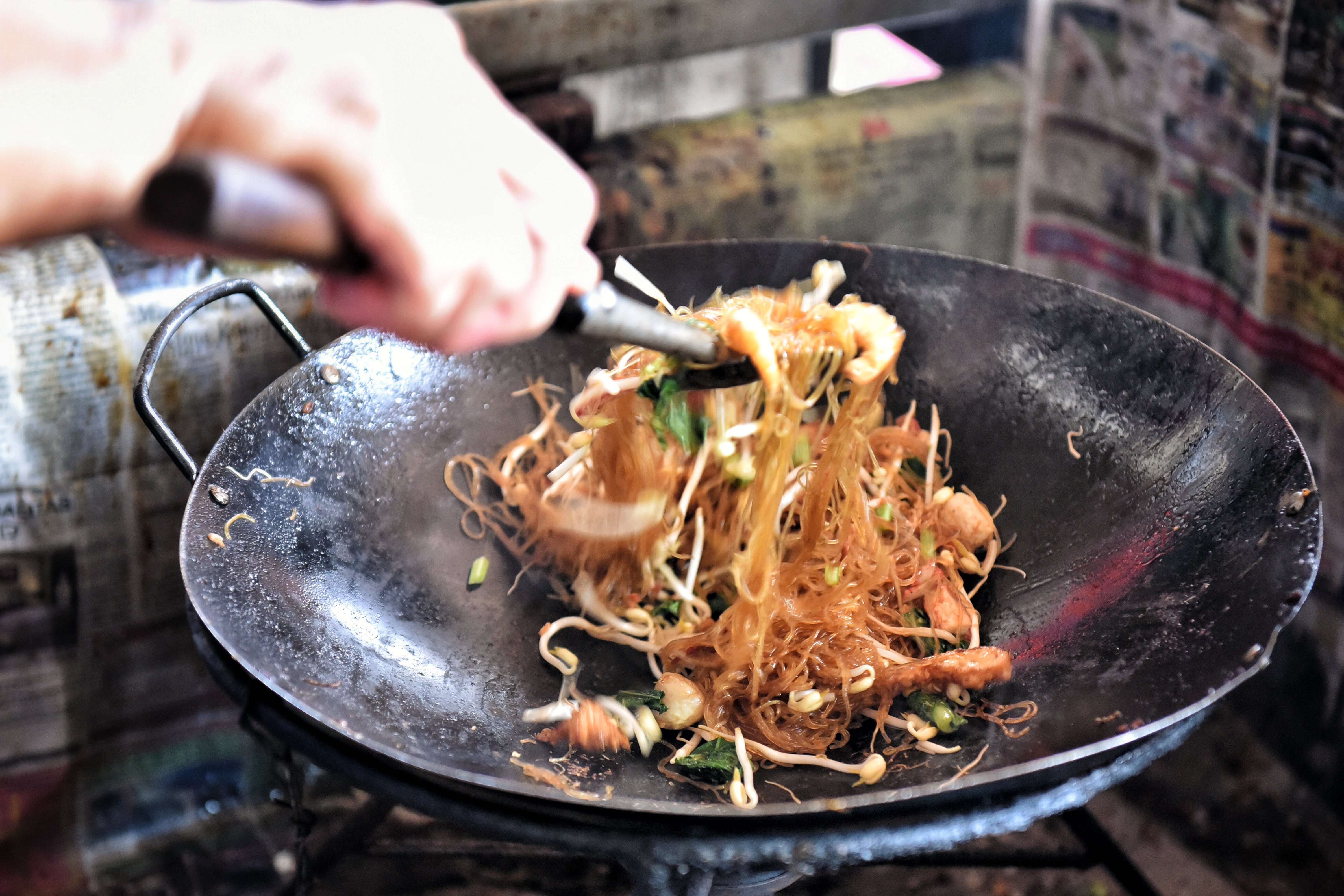 The food prices, Marcos says, are surprisingly divergent too: "Sin Huat Eating House, where Anthony Bourdain went to eat crab, was still famous when I was there. The place looks damn run down and old, so I got a shock when I ate there with two other people and the bill was over $200.
That is the first coffee shop I've ever had to use my credit card in – and they had the card machine and all, so it was clearly common."
Overall, Marcos packed on the pounds, and spent a disproportionate amount on food. Both are unavoidable hazards of living in an exotic foodie haven.
5. If you're expecting dangerous triads, you'll be disappointed
Geylang is still home to many clan associations, some of which were once considered dangerous. Once.
But as Marcos points out, the clan associations are not triads (although long ago there was some relation). For the most part, they're heritage clubs aimed at preserving a dying culture. Marcos says that most of them "seem to spend all day playing mah jong, or practicing cultural arts like lion dances. I think I never saw more than a dozen people – and there was never any shouting or swearing, except the friendly sort."
Marcos also says the fights in the area are more commonly due to drunk individuals, than actual gangs.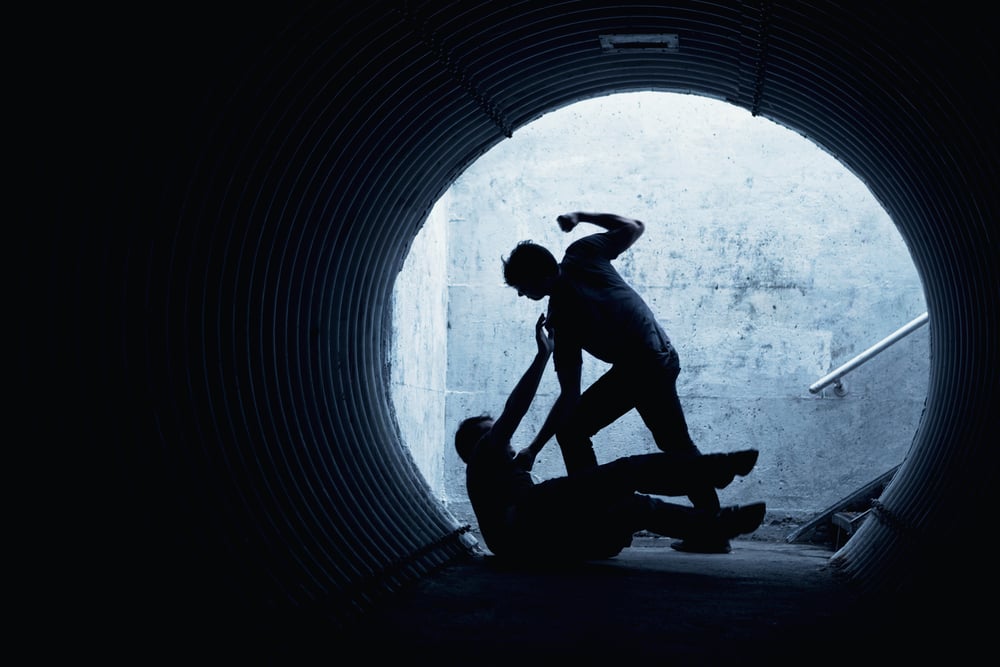 "The few times I saw fighting in the coffee shop, it was between individuals. A lot of it was just due to drinking, and then someone would make a comment that irritates someone else at the table. Way different from those dangerous triads in movies lah."

Marcos does, however, say there are specific groups of drinkers who are a hazard in Geylang coffees shops. "It's the same group all the time that fight among themselves," he says, "so when I spot them I just ta-pau,or sit far away."
While it's still not family-friendly, Geylang is not a real estate area to be ignored
Geylang is gradually being cleaned up, and it remains one of the best priced, centrally located areas for tenants. It's a mere six minutes drive from the CBD, and packed with retail and eateries. On top of that, the URA is no longer zoning residential units for Geylang, giving its existing units a high scarcity value.
We've mentioned the details in an earlier article; and prospective landlords or single tenants should consider giving the place a chance.
Would you consider living in Geylang? Voice your thoughts in our comments section or on our Facebook community page.
Looking for a property? Find the home of your dreams today on Singapore's largest property portal 99.co! You can also access a wide range of tools to calculate your down payments and loan repayments, to make an informed purchase.