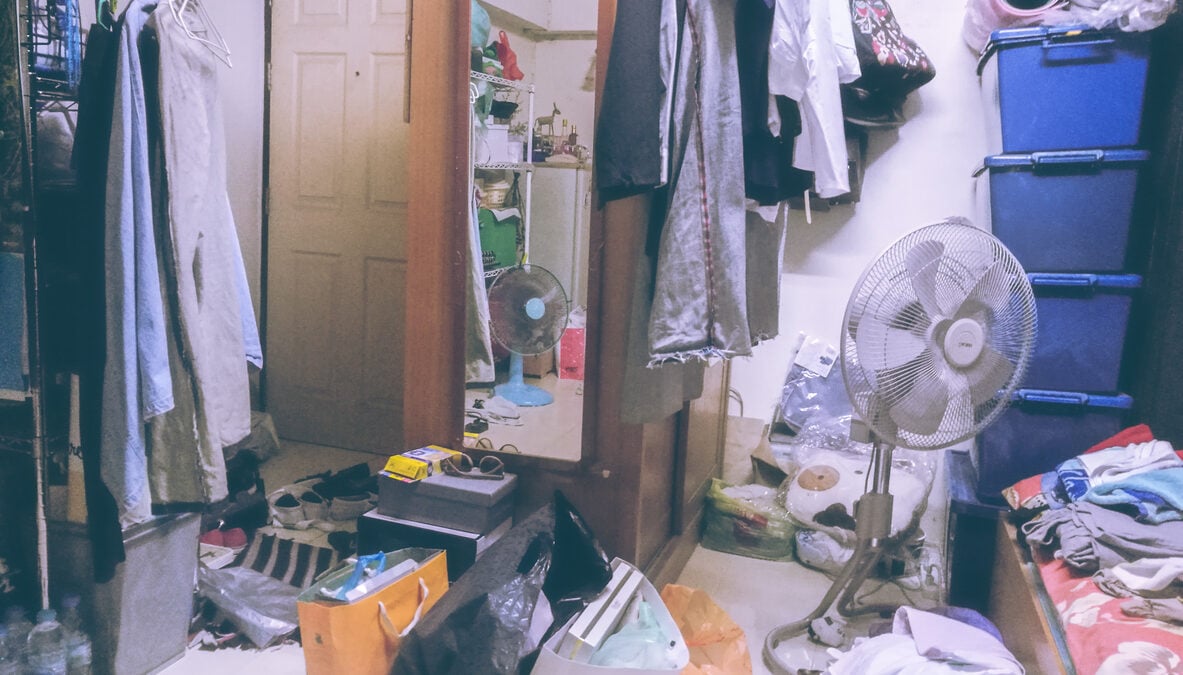 Do you live in a clutter-free environment, where everything has its specific place? Or maybe you subscribe to the KonMari Method™? If you did either of these, you probably wouldn't be reading these home decluttering tips that could be perfect for busy, time-starved Singaporeans (and actually save you money):
Home decluttering tip #1: Zoom in to a specific spot
Heard of the 5-minute mozzie wipeout? To declutter your home, you'll just need another 5 minutes every day. Called spot targeting, this 5-minute technique is especially useful if you feel overwhelmed by the task of decluttering your entire home at once. Start by planning to declutter specific areas each day, putting it down using pen and paper. The "specific area" could be a single drawer, or a spot in your room where things tend to 'live' out the last of their days. Do this "five-minute a day" programme for 30 days and you'll start to see some real change.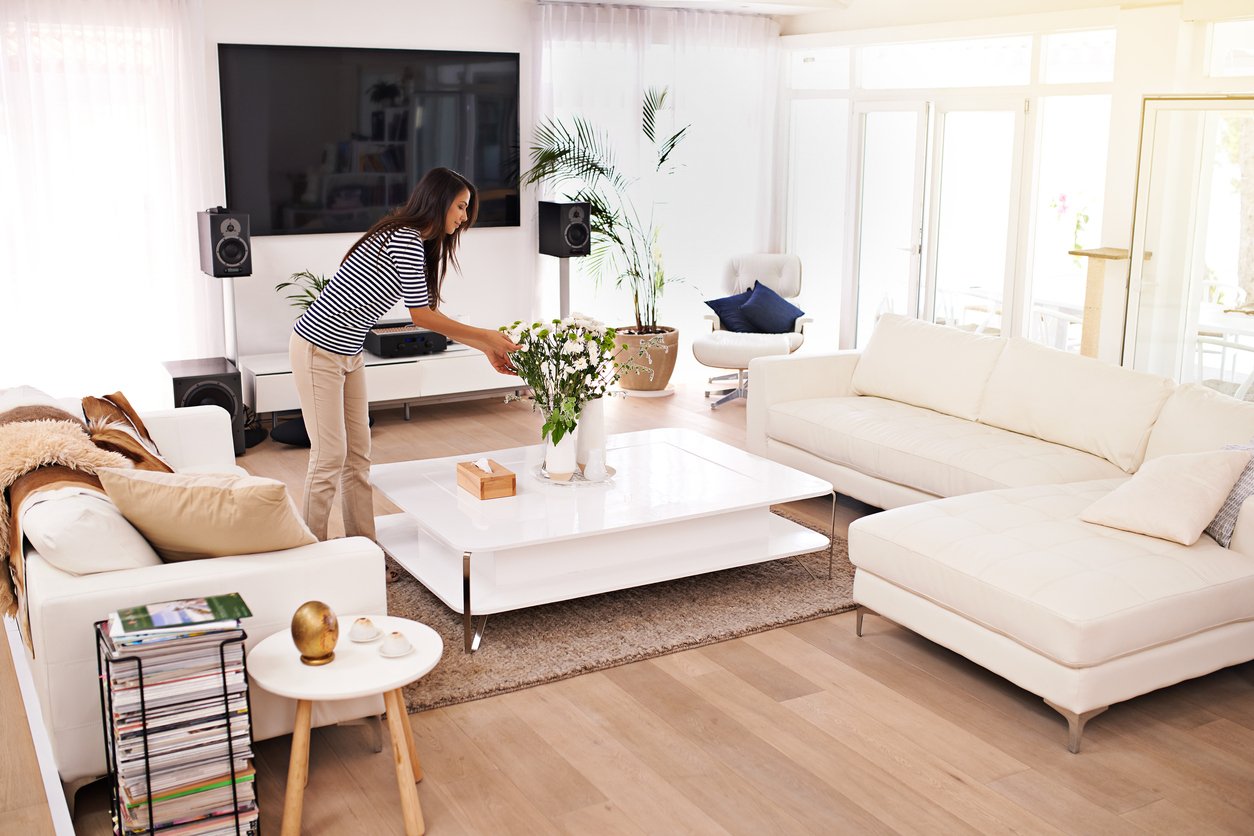 Home decluttering tip #2: Implement the two-year rule
We're sure if Singaporeans could hoard property, they would. Just look at how they hang onto their personal items such as clothing! If you find your wardrobe is as packed as a rush hour MRT carriage, it's time to declutter. The truth is that it's highly unlikely that you love every single item of clothing in your wardrobe. So, for anything that you haven't worn for two years, take them out for donation or recycling. For anything you haven't worn for one year, consider putting them up for sale on a marketplace. Do the same for your storeroom or any cluttered space and you'll thank yourself for it.
Home decluttering tip #3: Shop for experiences, not objects
No really! You don't need more 'stuff' to make you happier. After all, science has already shown that buying experiences (e.g. a holiday) makes people happier for a longer period of time than buying a physical object. Booked your holiday? Great, just keep this in mind: If you're travelling and intending to buy items for an upcoming trip, such as a down jacket or snorkelling gear, check if you can rent them at your destination (or borrow from friends) before you make yet another purchase. Otherwise, those items will just end up collecting dust at home and be part of ever-growing clutter again.
Home decluttering tip #4: Organise, organise, organise
Now here are things you can buy, once you've cleared out the excess clutter: storage canisters, shelf baskets and other organising solutions. Having these — and labelling them clearly — helps you to categorise your items so you'll always know where to find them, making them less likely to be misplaced. (Murphy's Law states that you'll find your "lost" item one you buy its replacement.) Again, make sure you plan ahead so you get the right size of storage for your needs, and have the discipline to return the items to their rightful labelled spot once you're done with them!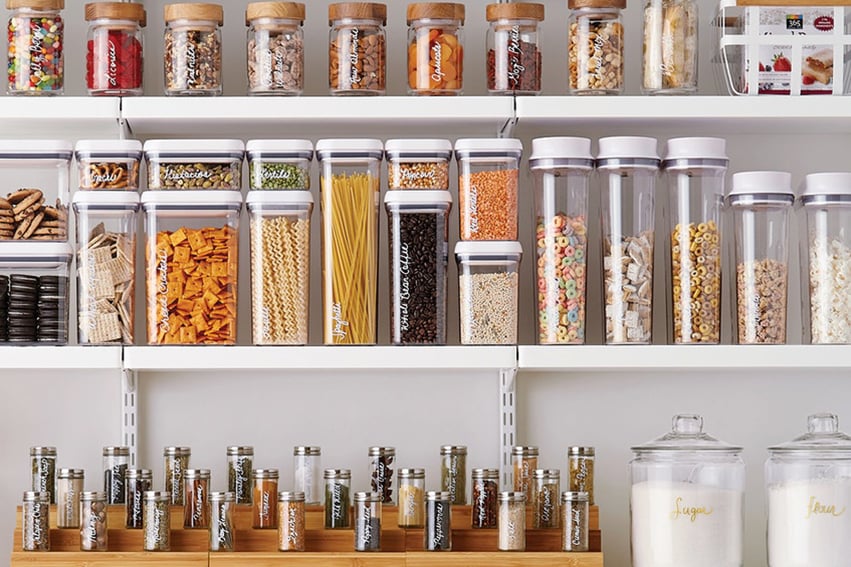 Home decluttering tip #5: Detox your kitchen
Some people have a long-term relationship with leftover pizza in their fridge. Sometimes, it isn't by choice: our refrigerator is so cluttered we can't see what we've put in and what's left to die a slow death inside. If you're nodding at this statement, first clear your fridge of expired items. Then, start an inventory by recording what's in the fridge (on a mini whiteboard that you can stick to the fridge door with a magnet). Every time you buy groceries or put leftovers in the fridge, record the item and the date the item was put in. Decluttering your fridge will lower energy consumption and help your fridge lead a longer life as an appliance.
And we all know that, in Singapore, HDB and condo kitchens are getting increasingly squeezed for space. If you find that your kitchen countertop is always loaded with items (and your food prep consists mainly of shifting said items around), consider putting the walls of your kitchen, and your service yard, to better use. Deploy pegboards for your cooking utensils and have more overhead storage — anything from letting your countertop become counter-productive.
A decluttered home means that a smaller property is no longer undesirable…
In Singapore, condo units are getting smaller, which means leading a decluttered life is more and more vital to achieving a good quality of life. Moreover, decluttering is also linked to positive mental effects such as lower stress, which we certainly need whenever our monthly mortgage payments are due!
…which could open the door to better property capital appreciation.
Also, for homebuyers, the question shouldn't always be about whether a bigger home is better. When buyers become a firm practitioner of decluttering, they may find that they have more options for their given budget, such as getting a better-located property in exchange for lesser space. And when they actually do need more space (i.e. when they have children), these homeowners could more easily realise capital appreciation by selling their home in a better, more central location, and then stepping up to a bigger apartment. (Unless you're flush with cash, it's typically easier to for upgraders to move out of central location and/or remain in a central location, than to move from an out-of-central location into a central location.)
In short, decluttering and making do with less takes discipline, but discipline is also what helps us make better property decisions!
Have any more decluttering or property buying tips? Share your process and tips in the  comments section or on our Facebook community page.
If you found this article useful, 99.co recommends 9 milestones to hit before you buy your first condo and Condos in Singapore: Would you live in these tiny apartments?
Find the home of your dreams today at Singapore's largest property portal 99.co!

In collaboration with The Busy Woman Project – a lifestyle brand and community empowering women in Asia & the people around them to lead their best lives through being well mentally, physically and emotionally.
About 99.co
We are a property search engine with the overarching goal of building a more transparent and efficient property market. We are working towards that future by empowering people with the tools and information needed to find a place to live in the best way possible.
Looking to sell your property?
Whether your HDB apartment is reaching the end of its Minimum Occupation Period (MOP) or your condo has crossed its Seller Stamp Duty (SSD) window, it is always good to know how much you can potentially gain if you were to list and sell your property. Not only that, you'll also need to know whether your gains would allow you to right-size to the dream home in the neighbourhood you and your family have been eyeing.
One easy way is to send us a request for a credible and trusted property consultant to reach out to you.
Alternatively, you can jump onto 99.co's Property Value Tool to get an estimate for free.
If you're looking for your dream home, be it as a first-time or seasoned homebuyer or seller – say, to upgrade or right-size – you will find it on Singapore's fastest-growing property portal 99.co.
Meanwhile, if you have an interesting property-related story to share with us, drop us a message here — and we'll review it and get back to you.
Join our social media communities!
Facebook | Instagram | TikTok | Telegram | YouTube | Twitter