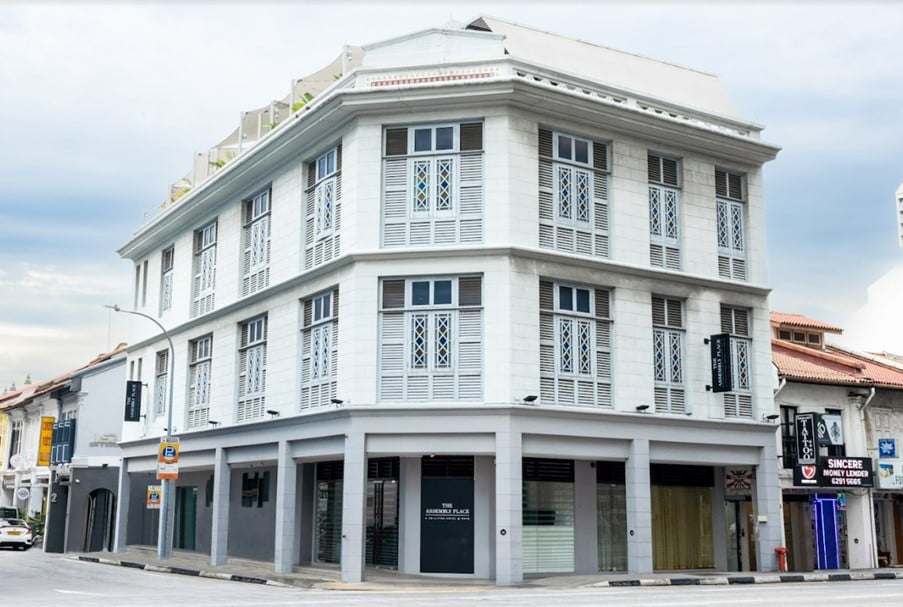 Starting from 6 rooms in 2019, The Assembly Place (TAP) has crossed 1000 rooms to date across more than 90 locations in Singapore. This reaffirms TAP's commitment to expanding its presence in Singapore.
This follows TAP's opening of its first co-living hotel with 23 rooms, The Assembly Place, a Co-Living @ Mayo (former Mayo Inn) located along Jalan Besar. TAP took over the property in mid-July and revamped the property by adding design elements that blend the old with the new.
TAP's hotel incorporates communal spaces and open terraces, providing breakaway nodes for guests and co-livings members.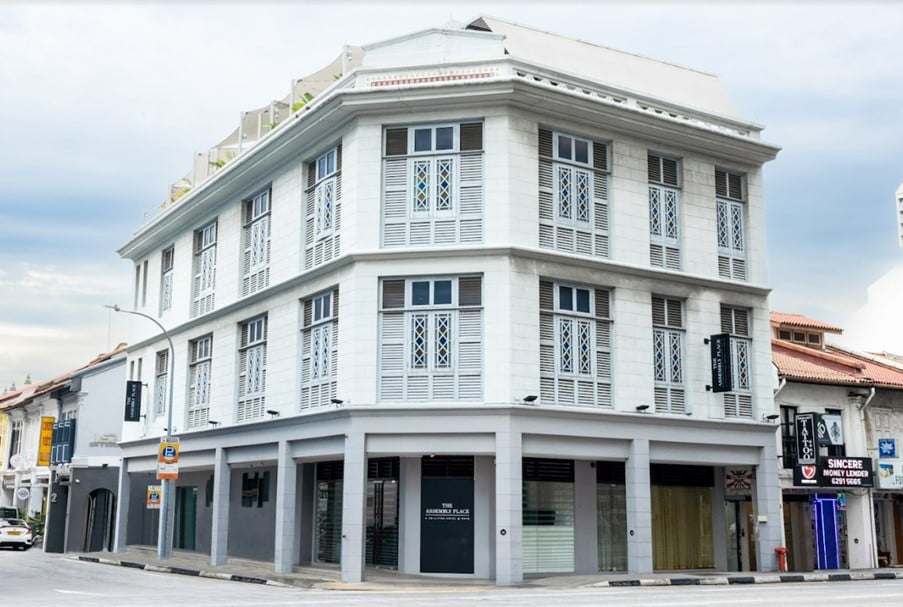 During its soft launch in the 1st week of September, Co-Living @ Mayo achieved an average of 85% occupancy, with 40% of the rooms rented out on a long-term basis, which is anything above a month.
Average daily rates were S$150/night for deluxe rooms and S$280/night for the Family Suite. During the F1 period, the hotel registered rates as high as S$200 – S$350/night.
Not sitting on its laurels with its first co-living hotel, TAP is now also targeting to open its first 186-bed co-living hostel, The Assembly Place, a Co-Living Hostel @ Perak (located at 25A Perak Road) on 1 November 2022.
Each room comes with its own attached bath so that cleanliness and hygiene are not compromised even in a hostel setting.
There is a kitchen located across every level for guests to do light cooking and generous communal spaces on the first level. Each room can house up to 6 persons, and rooms are estimated to start from S$200 – S$250/night, depending on room size.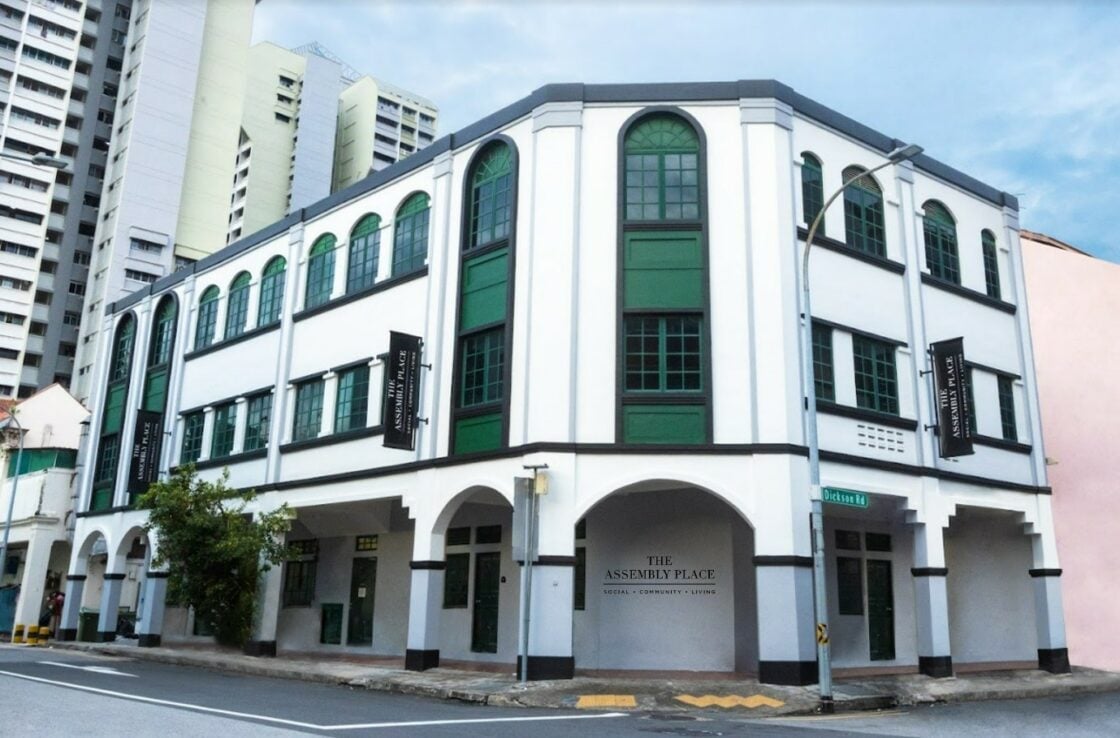 Positioned as a premium hostel targeting families and the younger crowd that travels in groups for holidays, TAP's Co-Living Hostel @ Perak currently enjoys 75% pre-leased occupancy via TAP's network. This was shared by Eugene Lim, Founder and CEO of The Assembly Place.
Over the last couple of months, TAP has launched several co-living residences. These include a row of historical conservation shophouses at 138 – 142 Jalan Besar (16 rooms), a four-storey residential block at 257 Outram and a building block at 60 Wilkie, both with 12 rooms each. Rooms across these 3 locations were met with strong interest and were fully leased within the first two weeks of launch.
In its pipeline, TAP will launch its second co-living hotel located along Veerasamy Road with 24 rooms by Jan 2023.
This co-living hotel will be positioned as a sustainability hotel, with initiatives such as using safe and eco-friendly cleaning solutions and daily consumables throughout the hotel.
TAP has also recently secured a 4-storey residential site at 6 Duke Road. This will add a total of 42 rooms to the portfolio. Construction works are planned to start on Oct 22 and are targeted to be completed in early 2023.
Planning and Construction are also underway for its serviced apartment assets at 3 Tank Road, 272 East Coast Road and 18 Penhas Road, all of which are slated for launch by Q1 2023.
Overseas Expansion
Beyond Singapore, TAP has also entered into a contract for a 66-room purpose-built co-living space in Malaysia, Kuala Lumpur. Located within the Bangsar area, it is currently under construction and will be TAP's first foray into the overseas market.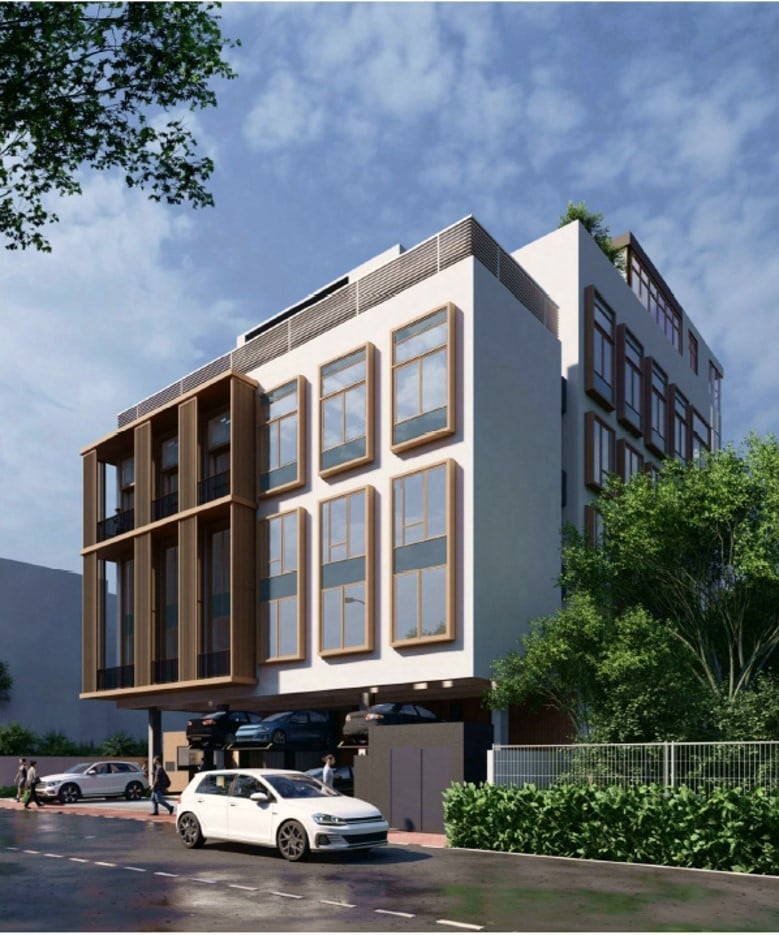 "We are excited with this new venture to Malaysia and hope that we can bring TAP's brand standard to KL as we believe that there are opportunities and a huge market to tap into. Currently, there is no purpose-built co-living space in KL, as many of the units are being operated out of strata apartments, and we believe that this new space will set us apart from the rest. TAP targets to add another 250 rooms in KL by June next year," says Eugene Lim.
With the latest additions of a co-living hotel (and a second one soon), a hostel and its overseas expansion into Malaysia to its network, The Assembly Place now covers a range – which includes residential units, hotels, hostels and serviced apartments through a co-living play.
This makes TAP the first co-living operator in Singapore to cover the full spectrum of accommodation spaces. TAP is on track to hit 1250 rooms by the end of this year and targets to achieve 3000 rooms by 2023.
Upcoming Freehold Condo Launch: The Arcady @ Boon Keng
About 99.co
We are a property search engine with the overarching goal of building a more transparent and efficient property market. We are working towards that future by empowering people with the tools and information needed to find a place to live in the best way possible.
Looking to sell your property?
Whether your HDB apartment is reaching the end of its Minimum Occupation Period (MOP) or your condo has crossed its Seller Stamp Duty (SSD) window, it is always good to know how much you can potentially gain if you were to list and sell your property. Not only that, you'll also need to know whether your gains would allow you to right-size to the dream home in the neighbourhood you and your family have been eyeing.
One easy way is to send us a request for a credible and trusted property consultant to reach out to you.
Alternatively, you can jump onto 99.co's Property Value Tool to get an estimate for free.
If you're looking for your dream home, be it as a first-time or seasoned homebuyer or seller – say, to upgrade or right-size – you will find it on Singapore's fastest-growing property portal 99.co.
Meanwhile, if you have an interesting property-related story to share with us, drop us a message here — and we'll review it and get back to you.
Join our social media communities!
Facebook | Instagram | TikTok | Telegram | YouTube | Twitter