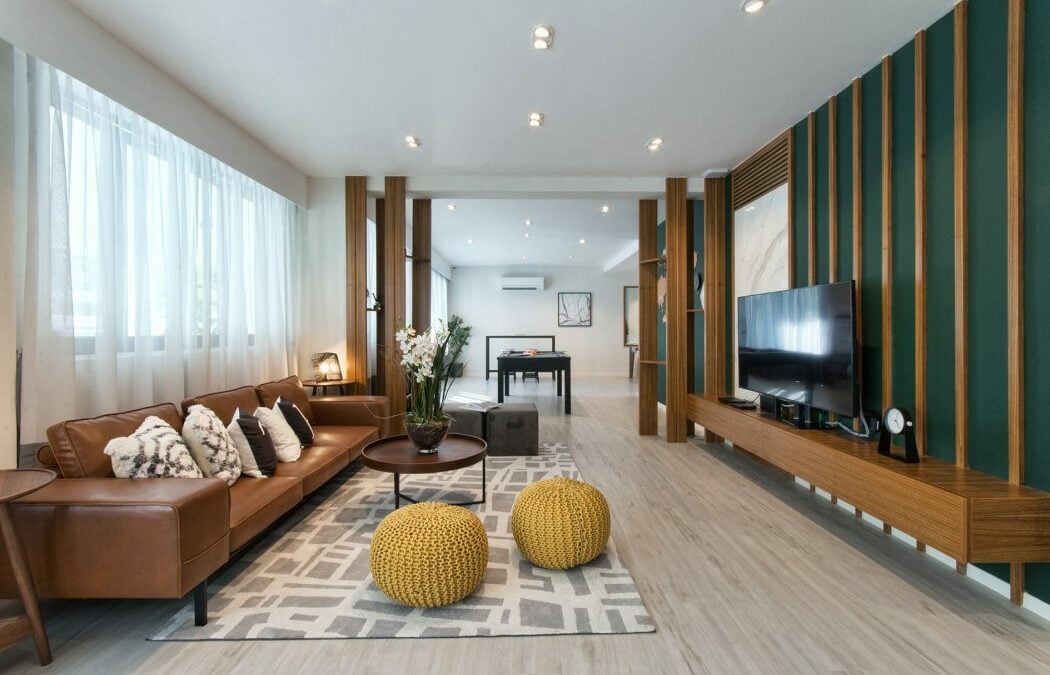 Young Singaporeans have turned to co-living as a flexible alternative to working from home at the cramped family flat or renting an apartment, says The Assembly Place founder Eugene Lim.
Alongside the similarly structured coworking model, the concept of co-living has been on the rise for the past decade or so. Across the world, numerous co-living operators have sprung up in recent years, catering to the demands of an increasingly mobile workforce.
Co-living provides residents with ready-to-occupy housing where furniture, utilities, maintenance and everyday needs such as wi-fi are all part of the package. Flexible leasing terms allow for hasty changes in circumstances or location. Meanwhile, a built-in community alleviates the loneliness that can come with living solo in a one-bedroom or studio apartment.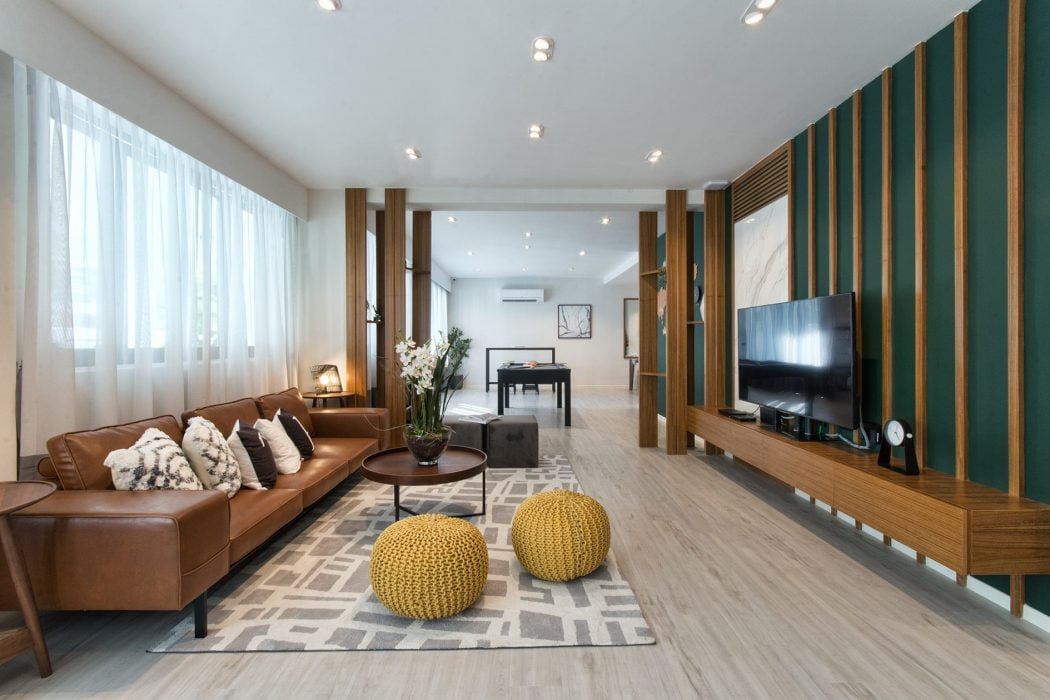 This last aspect of co-living was always viewed as one of its greatest strengths, letting fresh arrivals to a city or those who'd newly moved out of the family home plug into an instant social scene — like stepping onto the set of 'Friends'. But when the need for social distancing arrived in tandem with the Covid pandemic in 2020, many commentators questioned whether co-living companies could survive the crisis.
Here in Singapore, initially there was an uptick in vacancies at co-living spaces when many expats — who'd comprised the majority of coliving residents in this country — departed for their homelands as the crisis developed last year. But those vacancies quickly disappeared, as co-living spaces here came to attract a growing clientele of local tenants.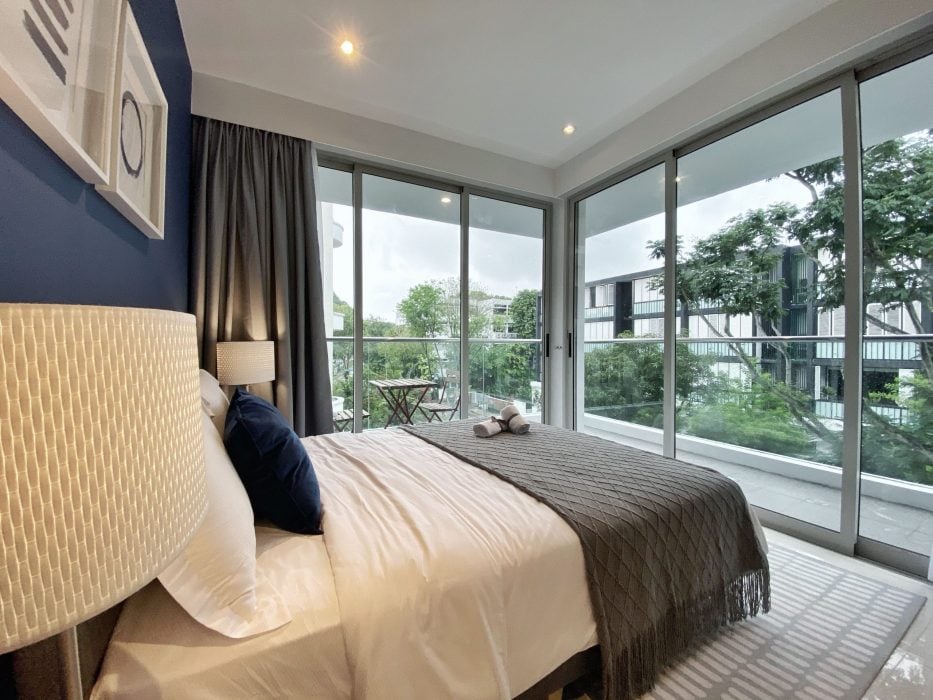 First, there was a wave of Singaporeans returning temporarily from work or school overseas, who were looking for flexible housing while riding out the crisis. Co-living spaces provided the ideal solution, with most offering residents a minimum contract of just a few months, while leasing an apartment generally requires a commitment of at least one year, often two.
At the same time, many young Singaporeans were finding it difficult to remain productive working from home — a challenging task in a compact country such as this, where each person has an average of around 350 square feet of living space, as compared to more than 800 square feet per capita in the US (according to CBRE's Global Living Report 2020).
Microsoft's Work Trend Index 2021 study found that 70 per cent of Gen Z (aged 18-25) respondents in Singapore say they are "merely surviving or flat-out struggling" with WFH. Though Singaporeans commonly remain in their parents' home until marriage, during the Covid crisis and Circuit Breaker lockdowns, a desire for privacy and the need for the space to work in peace has driven many young people to move out at a much earlier stage.
For those who are testing the waters or pondering a return to the parental home when all this is over and working at the office is once again the norm, coliving is a great option. "We've seen a sharp increase in Singaporeans taking up spaces with us," says Eugene Lim, founder of the co-living company The Assembly Place. "What we hear from them is that working from home, familiarity breeds contempt. Staying all day and night in the flat with their parents, there's just not enough space."
Eugene says people in this position want somewhere they can enjoy a little privacy and efficiently work from home the next three to six months, or however long this situation lasts. "They don't want to be locked into a multi-year lease, and they don't want to have to buy furniture or set up connections for wi-fi or utilities and so on," he says. "With us, all that is provided for." After the initial three-month contract period, a tenant can either choose to extend or move out with a minimum of fuss.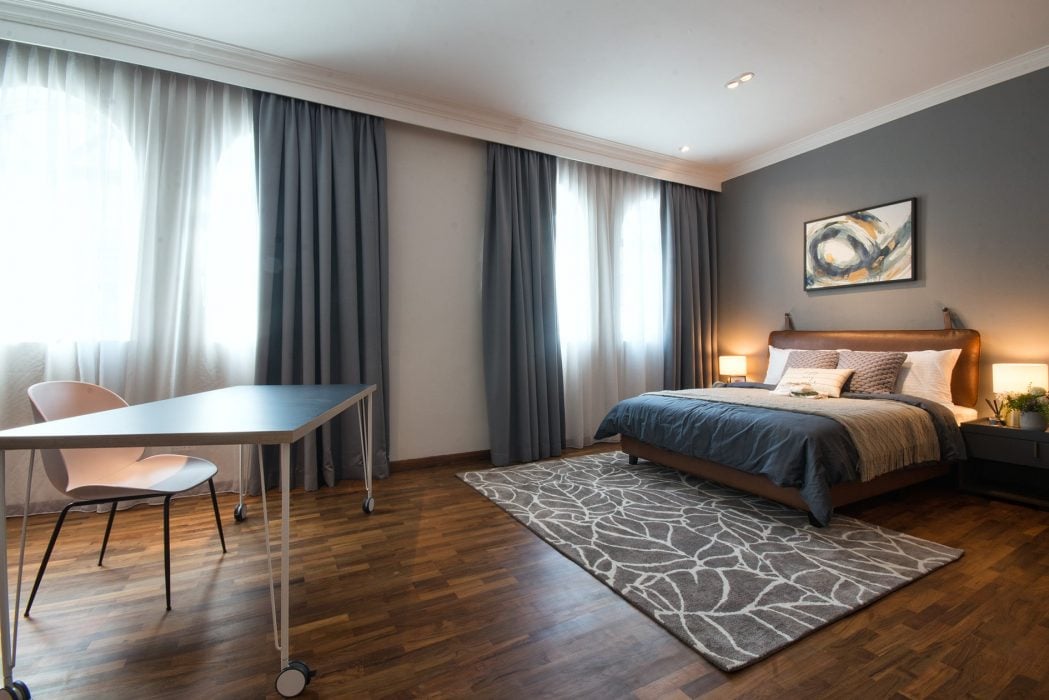 The Assembly Place was founded in 2019 and has expanded quickly but organically over the past two years. It now manages S$160 million worth of assets in Singapore, operating a total of 350 rooms across the country, at an occupancy of 98 per cent. By September this year, the company aims to be managing a total of S$250 million of assets with 600 rooms.
With the vast majority (95 per cent) of its co-living properties under 5+5-year management contracts, Eugene says he has intentionally taken an 'asset light' approach to the business. This is in order to avoid the problems that have beset some other co-living operators, many of which lease strata assets and then sub-let them, leaving the coliving companies prey to market forces and with big monthly bills to pay.
"I've been in real estate for 15 years, and co-living fulfils a certain gap in the market," Eugene says. "The reality is, this is a realty business and the numbers need to make sense. The highest price one of our rooms will fetch right now is around $2,800 per month. It wouldn't work to try to price a room at $4,000, because the tenant could just rent a two-bedroom apartment for that sum." Working on a management basis with the property owners, Eugene says, "We can price rooms according to supply and demand and ensure high occupancy."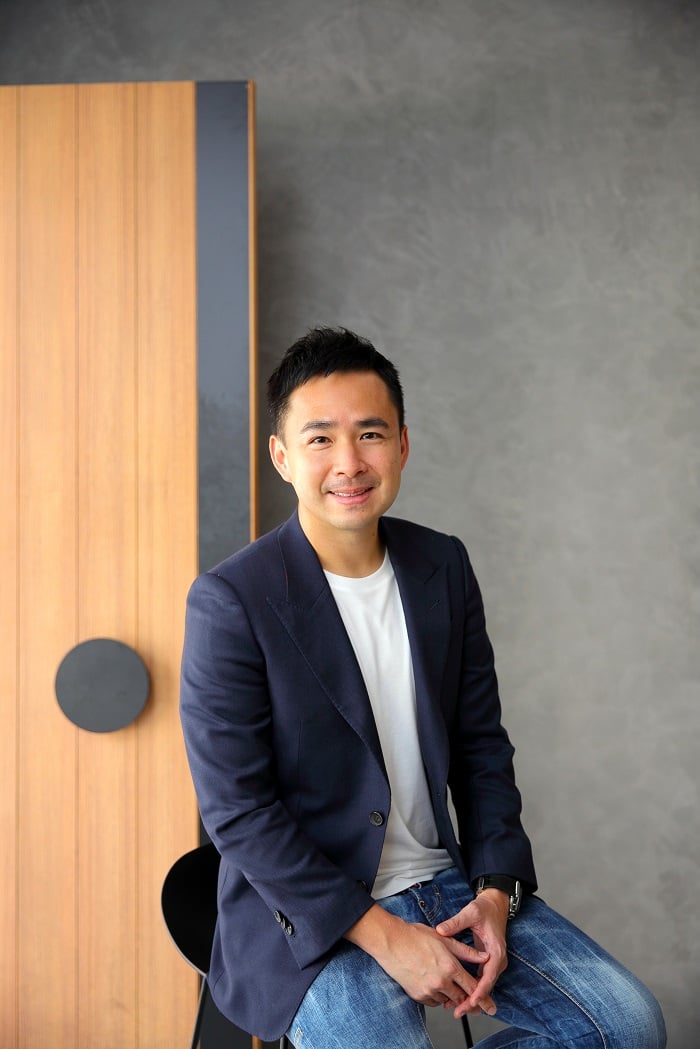 A lot of so-called co-living properties might more accurately be described as short-term flat-shares. With The Assembly Place, Eugene has strictly established spaces within singular residential blocks, rows of landed properties or shophouses, ensuring each coliving unit is centred around shared social spaces and games rooms.
"That social environment, where you can have a drink at the end of a day or chat at lunch, is more important than ever at the moment, now we can't see our workmates," Eugene says. This is especially true for single-person households, at risk of isolation during lockdown. With co-living, however, you can have the space you want and the privacy you need — without ever feeling alone.
–
Are you looking for a co-living space? Let us know in the comments section below or on our Facebook post. 
If you found this article helpful, 99.co recommends Will startups drive co-living in Singapore? and Common problems when living with the landlord or other housemates.
Looking for a property to buy or rent? Find your dream home on Singapore's largest property portal 99.co! If you have an interesting property-related story to share with us, drop us a message here – we'll review it and get back to you.
New launch alert! Welcome to Grand Dunman
About Christian Barker
Looking to sell your property?
Whether your HDB apartment is reaching the end of its Minimum Occupation Period (MOP) or your condo has crossed its Seller Stamp Duty (SSD) window, it is always good to know how much you can potentially gain if you were to list and sell your property. Not only that, you'll also need to know whether your gains would allow you to right-size to the dream home in the neighbourhood you and your family have been eyeing.
One easy way is to send us a request for a credible and trusted property consultant to reach out to you.
Alternatively, you can jump onto 99.co's Property Value Tool to get an estimate for free.
If you're looking for your dream home, be it as a first-time or seasoned homebuyer or seller – say, to upgrade or right-size – you will find it on Singapore's fastest-growing property portal 99.co.
Meanwhile, if you have an interesting property-related story to share with us, drop us a message here — and we'll review it and get back to you.
Join our social media communities!
Facebook | Instagram | TikTok | Telegram | YouTube | Twitter