2010-2013 has been well regarded as a period when home hunters had upbeat sentiments for the property market. It was also the time when the government was releasing substantial sites for residential development, actively growing suburban corridors and niche localities. One prominent example is in the northeastern areas such as Sengkang and Punggol.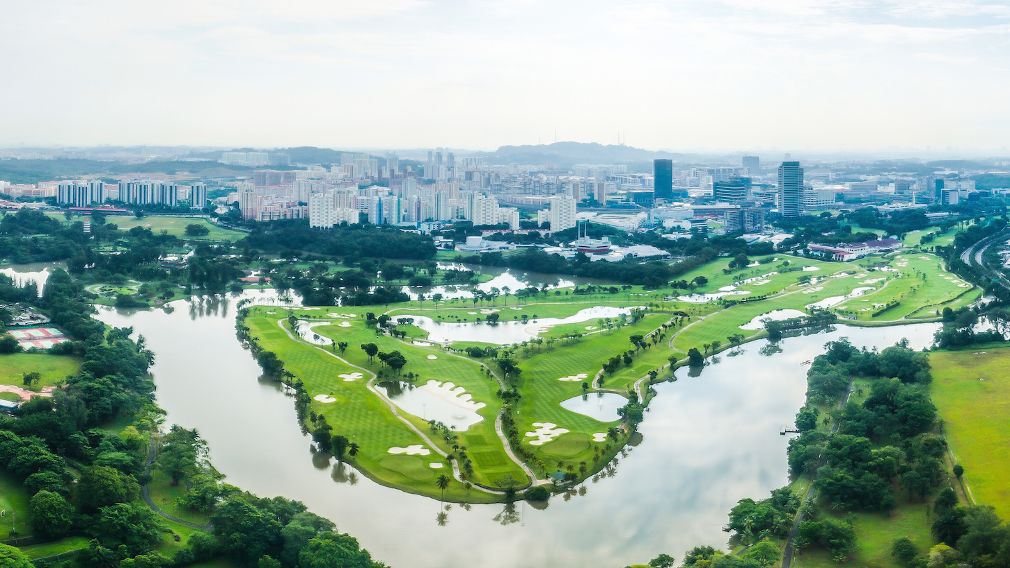 For mature estates, buying interest and long term price appreciation potential can be easily justified due to their established location, accessibility, estate positioning and town centre amenities. However, it may not be the case for suburban ones. These quiet far flung locations were considered to be untested property investments, with many wondering if home buyers who paid high prices in these areas were overly optimistic.
Otherwise known as sub-towns, these localities are typically quieter towns which are situated on the periphery of a major housing estate. For example, in the western part of Singapore, Lakeside is near Jurong East. In the north-eastern, there is Buangkok, which is adjacent to Sengkang, Tanah Merah in the east, and the Marymount-Shunfu area which is close to upmarket Bishan. In fact, there are sub towns or quaint localities near to almost every major town.
Buying interest generally extended from the major towns to these sub towns during 2010-2013, reflecting a more efficient geographical distribution in private home sales. There were various new projects launched in these small towns, including a handful of small apartments (below 500 sq ft). Small apartments do cater to the requirements of singles or couples who like to live in quiet localities, but the small units are felt to be riskier investment products as their leasing demand is quite untested.
A strong interest for sub-towns
The preference for homes in sub-towns is an emerging trend. From 2015 onwards, sub-towns have become increasingly developed as residential projects and basic amenities within or around them were completed. Although these sub-towns may not have say a 200,000 sq ft or larger mall, buyers are still keeping an eye on them as their prices of the properties are much more affordable compared to the main towns.
Moreover, residential sub-towns, especially those away from a bustling town centre, definitely offers a better quality of life for residents. This is especially so after work and during the weekends where tenants and owners have the time to appreciate the finest details of their property and its neighbourhood.
Lakeside – demand driven by the rapid development of Jurong
One prime example of a sub-town that has garnered much buyer interest is Lakeside. Lakeside has recently developed into an attractive residential enclave, despite the fact it doesn't have major supporting amenities like major malls. However, it does have a MRT station in the vicinity, unlike a handful of  other residential sub-towns developed over the years (e.g. Fernvale and Joo Chiat) which aren't close to to a MRT station.
Intuitively, private homes in this location will be more suitable for predominantly owner-occupations because of their relatively affordable price quantum. Moreover, condos in the area have the potential of attracting the interest of expatriate tenants. This is because it is near the Western Technological Corridor, comprising of the science parks (Science Parks 1, 2, 3), business parks (International Business Park), the One-north area as well as the two local universities – NUS and NTU.   
The developments around the Lakeside area, such as Caspian, The Lakeshore, Lakeholmz and Parc Vista have consistently seen high leasing interest (at least 10 leases signed in each development in each quarter in recent years), reflecting that the location is fairly well-tested in leasing demand and investment potential.
Fig. 1: Rents of condominiums in Lakeside with at least 10 rental contracts signed in Q2 2016
 

Rents – $ psf per month

Property Name

25th

Percentile

Median

75th

Percentile

 

CASPIAN

2.96

3.33

3.65

LAKEHOLMZ

2.53

2.70

3.02

PARC VISTA

2.40

2.49

2.63

THE LAKESHORE

3.00

3.19

3.53

THE LAKEFRONT RESIDENCES

3.17

3.52

4.13
Fig. 2: Rents of condominiums in Lakeside with at least 10 rental contracts signed in Q2 2015
Property Name

Rents – $ psf  per month

25th
Percentile

Median
75th
Percentile

CASPIAN

2.89

3.10

3.40

LAKEHOLMZ

2.63

2.84

2.96

PARC VISTA

2.46

2.59

2.70

THE LAKESHORE

3.23

3.41

3.75

THE LAKEFRONT RESIDENCES

3.50

4.00

4.85
Source: R'ST Research, URA
In addition, Lakeside managed to secure its place as an upcoming area to watch because of the large-scale redevelopment in Jurong. The positive spillover effect is difficult to ignore; with three mega malls at Jurong East – Westgate, Jem and J Cube (excluding IMM), it means that residents in Lakeside, Jurong West and even the Bukit Gombak/Bukit Batok area have benefitted too. The new Jurong Lake Gardens plan announced in 2014 will also further boost the appeal of the area, giving residents in Lakeside the best of both worlds – tranquility and convenient shopping at the newly rejuvenated Jurong East.
This article was written by Ong Kah Seng, Director of R'ST Research on behalf of 99.co