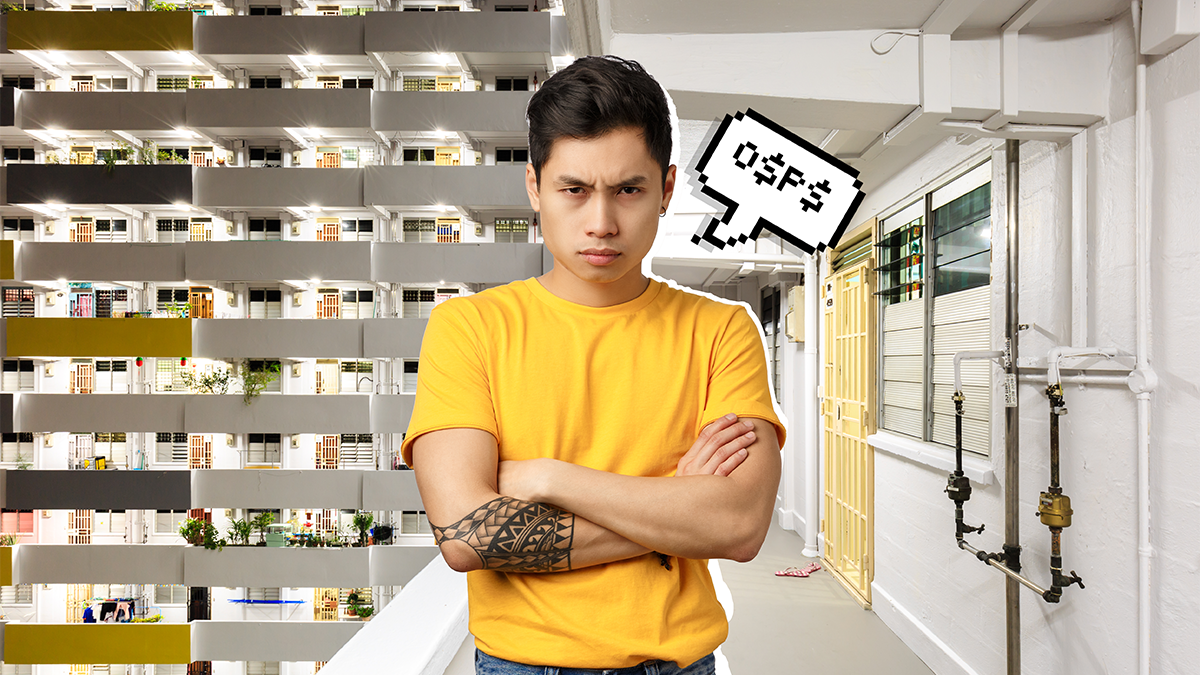 If you're new to Singapore, you may be a little surprised to learn that we have loan shark issues. I suppose we can be grateful: in lieu of murders and armed robbery, we have petty vandalism (which is the extent of most loan sharks these days.) Still, unless you want to be trapped out of your house the 41st time someone superglues the lock, look out for these loan shark signs:
An important note about loan

sharks in Singapore
Here's what you must know: loan sharks in Singapore target addresses rather than chase debtors. They don't care whether the original debtor still lives there.
Sometimes, they also threaten neighbouring units. Like this idiot who set fire to two flats – that's the sort of thing that affects you even if you didn't borrow a cent.
In some cases, the new tenants are only able to resolve the problem by paying the loanshark a portion of the debt. You don't want to have to do that, or to even deal with the hassle. So be extra careful and watch for the following:
Sign #1: CCTV cameras installed by the Police
Even though it's technically illegal, CCTVs are becoming commonplace in HDB corridors, as residents take action to deter misdemeanours such as petty thefts.
At times, however, you might come across a larger than usual CCTV camera with the Police sign on it and the phrase "Area Under Surveillance". That's legal, and could be something of concern for homeseekers who are viewing a unit at that level/block.
Normally, the Police doesn't install cameras in common corridors of HDB flats. When they do, it could be a sign of either of these things: a serial thief, a crazy neighbour, loan sharks and reports of outrage of modesty at that location. All are huge red flags for buyers.
If you see a Police CCTV, you might want to make small talk with a resident on the same floor to find out the story behind the Police CCTV. There's always one.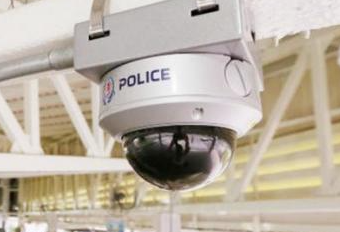 Sign #2: An extremely new lock, or a changed lock
A basic tactic of loan shark harassment is to put some kind of industrial adhesive into the locks. This causes the exact kind of problems you'd expect (trapping you in or outside the apartment.)
When you come for a viewing, you might notice the lock is extremely new, especially in contrast to the rest of the gate. If you come back a second time, you might even see the lock has changed. While this is not proof of loan shark activity, it is reason to be wary.
Also check around the keyhole of the lock, and look for scuffmarks where someone may have been at it with a tool. If you see anything suspicious, it's a good idea to be super nice to the neighbours, and buy them a coffee. Then start asking questions about what they've seen.
Step #3: The stairwell has signs of

 graffiti
Loan shark runners all splash paint on the front door. If they were imaginative enough to be different they would have actual jobs.
The apartment's owner or agent will have the front door repainted, but they seldom extend their efforts to the corridors or nearest landing. Sometimes, the coat of paint in these areas is too thin; you may still be able to make out some of the graffiti under it.
The standard graffiti is O$P$ (owe money, pay money). This will be followed by the name, unit number, and NRIC number of debtor. This is one of the rare occasions when graffiti works to your convenience: squint and check that unit number.
You can sometimes find the same graffiti in the lift, or in the mail collection areas.
Sign #4: An unusually sparse corridor
A central corridor usually has some amount of clutter. You may see potted plants, a skateboard, or at least a shoe rack.
But if you see the corridor is completely bare, get suspicious. When loan shark troubles strike, one of the first things the neighbours do is to shift everything indoors.
(You're not going to leave your stuff out when someone swings by to manically splash paint every night.)
An extra tip: you can use the corridor clutter to tell how safe the residents feel. Well cultivated plants, expensive shoes, or an unchained bicycle left in the corridor all show confidence in the area's safety.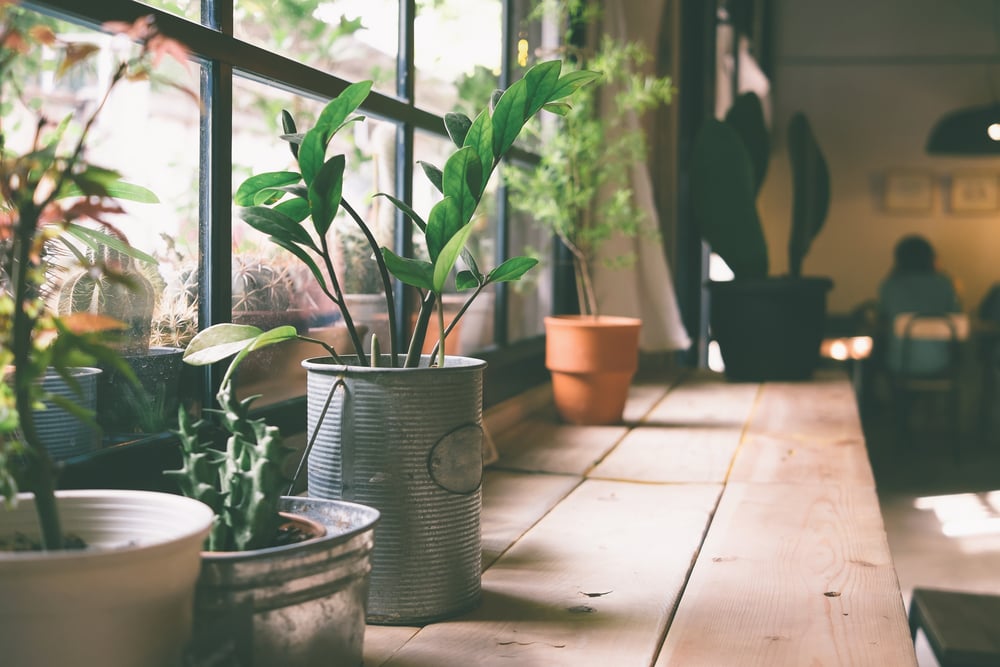 Psst.. chat up the neighbours to be sure.
If a unit is the target of loan shark harassment, the entire level is affected. Neighbours can expect to be woken at 2AM in the morning by loud confrontations, for instance.
Most neighbours will be happy to share their complaints if this is happening. Sharing complaints and ranting are Singapore's national past time. So don't hesitate to knock on some doors and ask frank questions.
One last word of advice…
If you do rent a unit and find loan shark problems, stay calm and involve the police (or a lawyer if you want to break the lease.) Do not try to fight the loan shark runner.
It's pointless, because the runner is not the actual loan shark (some runners are debtors themselves, trying to work off their loans.) You may also want to think twice before paying off a loan shark, as you have no guarantee that they will back off afterward.
If you found this article useful, 99.co recommends Loan Sharks target a preschool near the Pinnacle@Duxton – 5 lessons we've learned two flats and An HDB Concessionary Loan: the need-to-know guide two flats.
Find the home of your dreams today at Singapore's largest property portal 99.co!
New launch alert! Welcome to Grand Dunman
About Ryan Ong
Looking to sell your property?
Whether your HDB apartment is reaching the end of its Minimum Occupation Period (MOP) or your condo has crossed its Seller Stamp Duty (SSD) window, it is always good to know how much you can potentially gain if you were to list and sell your property. Not only that, you'll also need to know whether your gains would allow you to right-size to the dream home in the neighbourhood you and your family have been eyeing.
One easy way is to send us a request for a credible and trusted property consultant to reach out to you.
Alternatively, you can jump onto 99.co's Property Value Tool to get an estimate for free.
If you're looking for your dream home, be it as a first-time or seasoned homebuyer or seller – say, to upgrade or right-size – you will find it on Singapore's fastest-growing property portal 99.co.
Meanwhile, if you have an interesting property-related story to share with us, drop us a message here — and we'll review it and get back to you.
Join our social media communities!
Facebook | Instagram | TikTok | Telegram | YouTube | Twitter