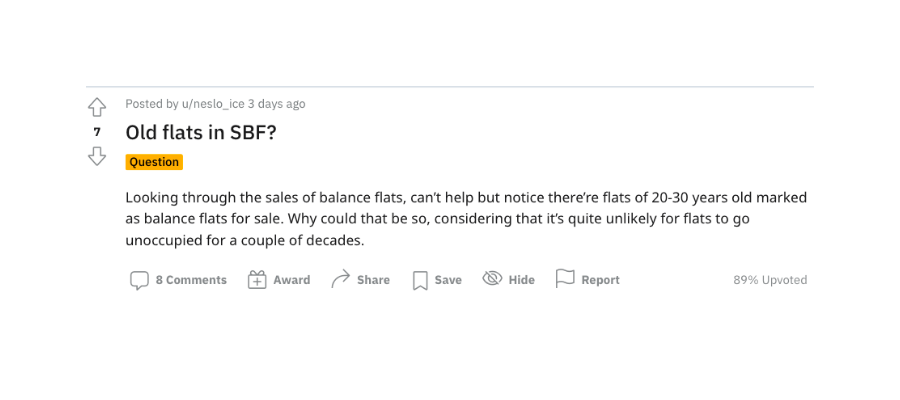 On Monday 31 May, someone posted on Reddit saying that they noticed 20- to 30-year-old flats being put up for sale via the Sale of Balance Flats (SBF) exercise. (Monday was the last day of application for the May 2021 BTO and SBF exercise).

A post on HardwareZone also showed that older flats were being put up for sale via SBF.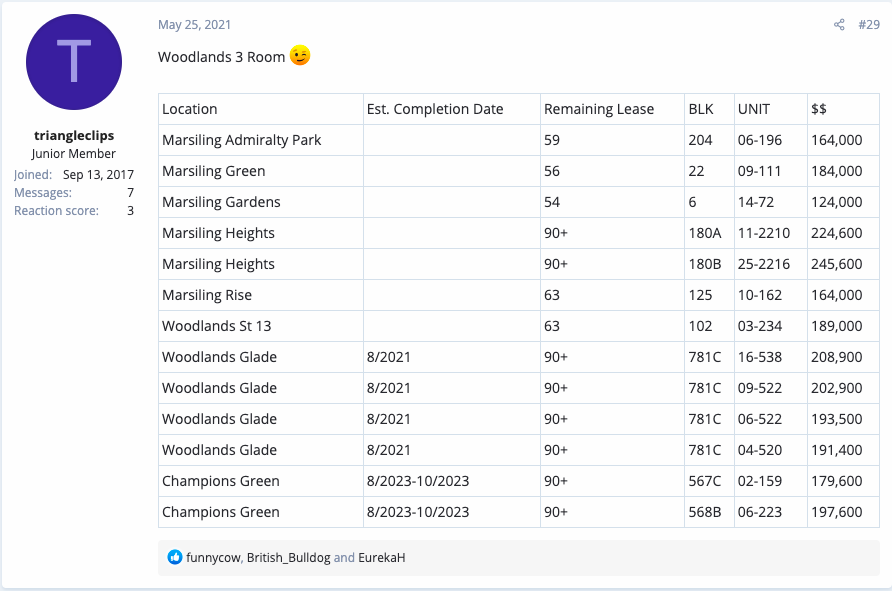 Since the May 2021 SBF exercise has ended, we weren't able to check the details for the flats sold in the recent launch.
But we found flat details of those put up for sale during the previous SBF exercise in November 2020. Turns out, there were flats as old as 43 years old available for selection. Like this flat built in 1978 in Ang Mo Kio.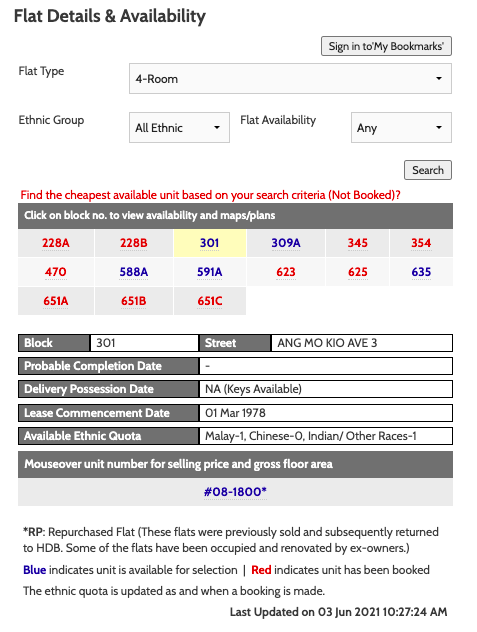 When we looked for those in Singapore's oldest estate, Toa Payoh, we found an even older flat that's sold.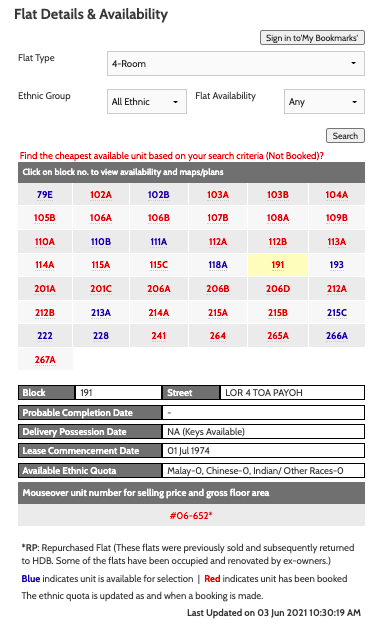 A common misconception is that flats sold under SBF are BTO leftovers. The truth is, these flats include those that have been returned to the HDB for various reasons, such as not being able to keep up with the payments or couples breaking up.
So if you're planning to ballot in the next SBF in November, keep in mind that there might be older flats for sale. Older flats are generally bigger than newer ones, but they may also require further renovation.
How about HDB's Open Booking?  
Another way you can ballot for flats is through the Open Booking of Flats, in which the flats are SBF leftovers. Unlike BTO and SBF, applications for Open Booking are open at any time of the year.
On the other hand, Open Booking is suspended twice a year for HDB to inject a fresh supply of flats. As of writing, all flats under this scheme have been booked. HDB will announce the next batch available on Friday 13 August at 12pm. In the meantime, you can sign up for HDB's alert to be notified about the new batch.
Found the waiting time too long? Consider going for resale flats as you'll have more options, be it location, flat type or remaining lease.
Will you select an older flat through SBF or Open Booking? Let us know in the comments below. 
Looking for a property to buy or rent? Find your dream home on Singapore's largest property portal 99.co!
Looking for a property?
Find the home of your dreams today on Singapore's fastest-growing property portal 99.co! If you would like to estimate the potential value of your property, check out 99.co's Property Value Tool for free. Also, don't forget to join our Facebook community page or Telegram chat group! Meanwhile, if you have an interesting property-related story to share with us, drop us a message here — and we'll review it and get back to you.