Ever wondered what it is like being a property agent?
In this new series entitled Agent Success Stories, we sit down with agency leaders to find out their side of the story. From their humble beginnings to the challenges they have faced on the road to success, we learn that a career in the real estate industry is one filled with boundless opportunities – if you know where to look.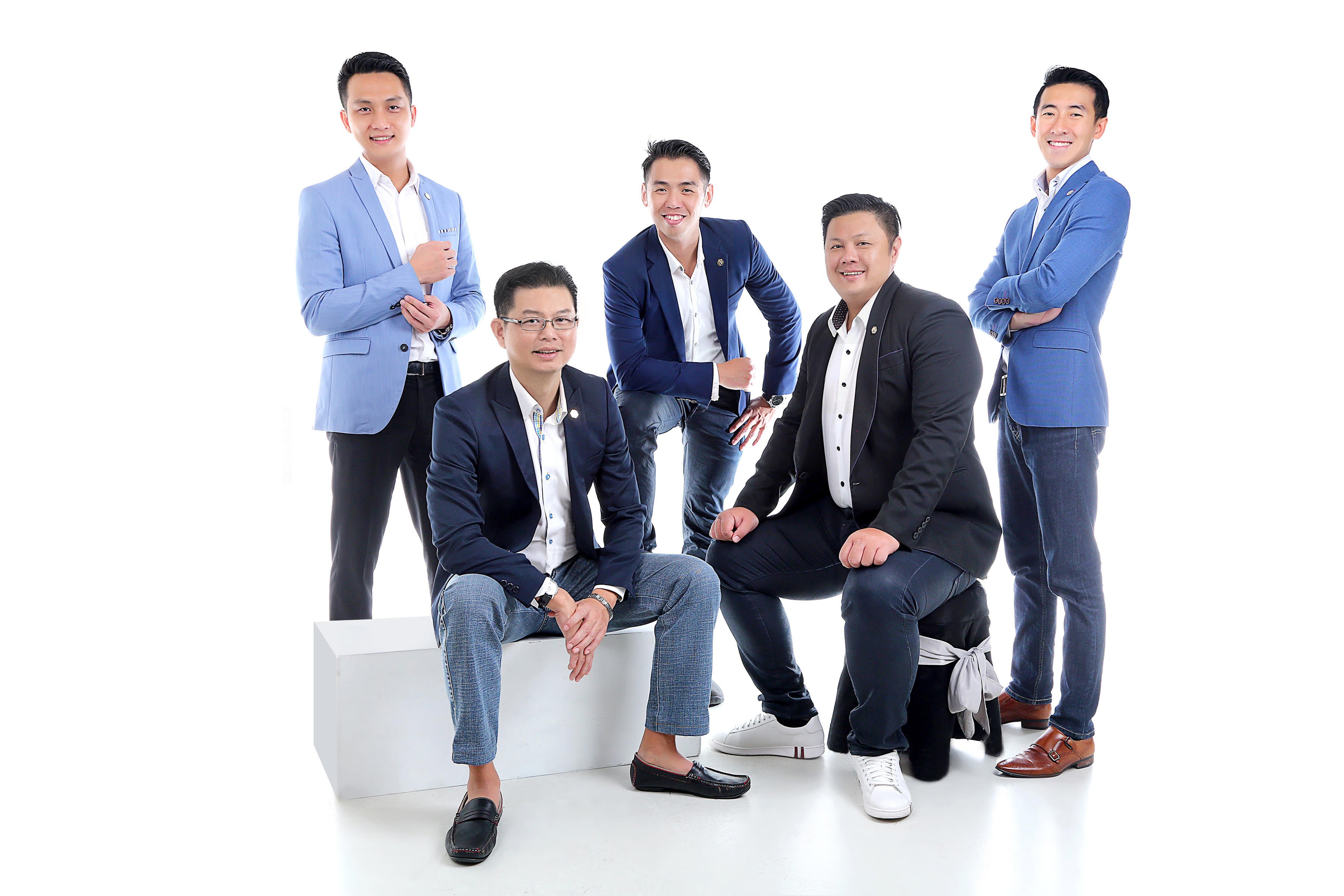 It is not every day that you hear of veterans in the real estate industry making a major move in the middle of their careers. Yet, that's exactly what these experienced leaders did. Industry stalwarts Gary Chua, Jason Tan and Jay Ong joined forces with the innovative and inspirational Stuart Chng and Jackie Mang to co-found Navis Living Group (NLG) at OrangeTee & Tie. The 5 of them are now senior leaders in the company.
Among the 4000 agents at OrangeTee & Tie, more than 800 come under the banner of Navis Living Group which is led by 4 Senior Associate Executive Directors, 5 Senior Associate District Directors and 12 Associate District Directors. The group also comprises of 37 trainers, 6 event coordinators and 3 full time administrative staff who support and organise trainings and events.
The 99.co team sat down with these 5 extraordinary gentlemen to learn more about NLG's journey so far, and the goals and aspirations of its leaders.
What were the driving forces that brought about the establishment of Navis Living Group?
Stuart: Jackie and I recognised the importance of finding the right people to complement us and invest in training and technology. Over the last 6 years, we had offers to start our own firms and to take over existing ones. We turned them down as we felt that the right partners had yet to appear.
At that point, I did not know Jay, Jason and Gary until Gary and I connected over Facebook and had coffee.
What we like about Gary is that despite his success, he is humble and down-to-earth. We were marketing KL properties at that time, and invited him and his group along with us. It was there that we met Jason and Jay. We discussed leadership philosophies and our visions, and realised that we were very similar in our values and principles. As we got to know them better through training exchange programmes, we found that they had strengths that we were looking for in our prospective partners. Jason was a "Steve Jobs" with unparalleled creativity in creating technology that offered agents tremendous time and costs savings. Jay was the driving force behind many sell-out projects in his previous firm, and Gary had great wisdom and leadership abilities.
Gary: Like a puzzle, the pieces fell into place when I met Stuart. I'm a firm believer in training to equip my people with the best chances of success. Stuart and Jackie are renown trainers and very well respected in the industry. One of their courses, Advisory Sales Masterclass, has helped many of my agents transform into top achievers. I also appreciated that they were investing in building technology for their people and clearly saw that a merger of our collective strengths would bring about greater success for our people.
What are the benefits of growing NLG under the umbrella of OrangeTee & Tie?
Gary: We believe that OrangeTee & Tie (OTT) can bring us to a higher level through innovation and technology. OTT is renown for their belief in providing unparalleled IT support since they begun 17 years ago, and is still the market leader today in that aspect.
Jackie: The management of OrangeTee & Tie is very willing to invest in technology and administrative support for all OTT agents. They are also servant-leader oriented. This culture permeates throughout our firm, attracting like-minded people onboard. It has been very easy to grow my team since joining OTT.

What are some of your shared vision and goals?
Gary: We invest a lot of time and money in building the best technology, training programmes and environment for our people. Although this means that we need to plough our profits back into the business, all of us agree that it is important to build strong foundations early and delayed gratification is what we have to accept.
We also do not have a culture of only focusing on the top producers. We proactively identify the strengths in our people to help them unleash their fullest potential in leadership and achieving sales goals. This shared philosophy is one of the reasons that drew us together.
Stuart: Yes, NLG is about nurturing our agents and empowering them with the right mindset and capabilities. We always seek to be replaced and train our people wholeheartedly with the hope that they will excel beyond us.
This is especially important to us because when people join us, it's a vote of confidence. They're trusting us to be their beacons of light to navigate the waters of this industry. It's a responsibility that we take very seriously – to equip them to provide a good living for their families.
How would you describe NLG's strengths?
Stuart: Apart from our relentless development of technology and training programmes, our greatest assets are our people. Many of our leaders and trainers contribute their time and labour generously to help other teammates grow. It's this culture of positivity and contribution to others that has propelled us to the success we enjoy today. I am thankful for this amazing group of people I get to work with daily.
Jason: Practical technology is one of our greatest strengths. Our 'LINK UP' mobile app has made a huge difference to our agents' incomes since it began.
For example, one of its features 'Navis TAG' has been a very successful initiative that we pioneered in the industry three years ago. When our agent forms a team to market a property, it can be done within seconds. Listers and their clients benefit as it creates massive exposure for the listing. Many of our agents have increased their closing probabilities and tripled their earnings by adopting Navis TAG into their marketing strategy.
Another feature of LINK UP is called MAXPOSURE – meaning Maximum Exposure. This feature automates reposting and scheduling across all portals. It saves our agents a lot of time and effort when posting to multiple platforms.
Other latest features that have further helped our agents to automate their business and trim marketing costs are 'iTracker' and S.A.M. The former helps our agents to monitor individual listings in terms of ranking and provides recommendations to repost at optimal timings to cut down on marketing costs.
S.A.M (Synchronised Automated Mailer) automates the flyer design and distribution process. What normally takes 20-30 hours of work per month can now be done in 30 seconds, including payment.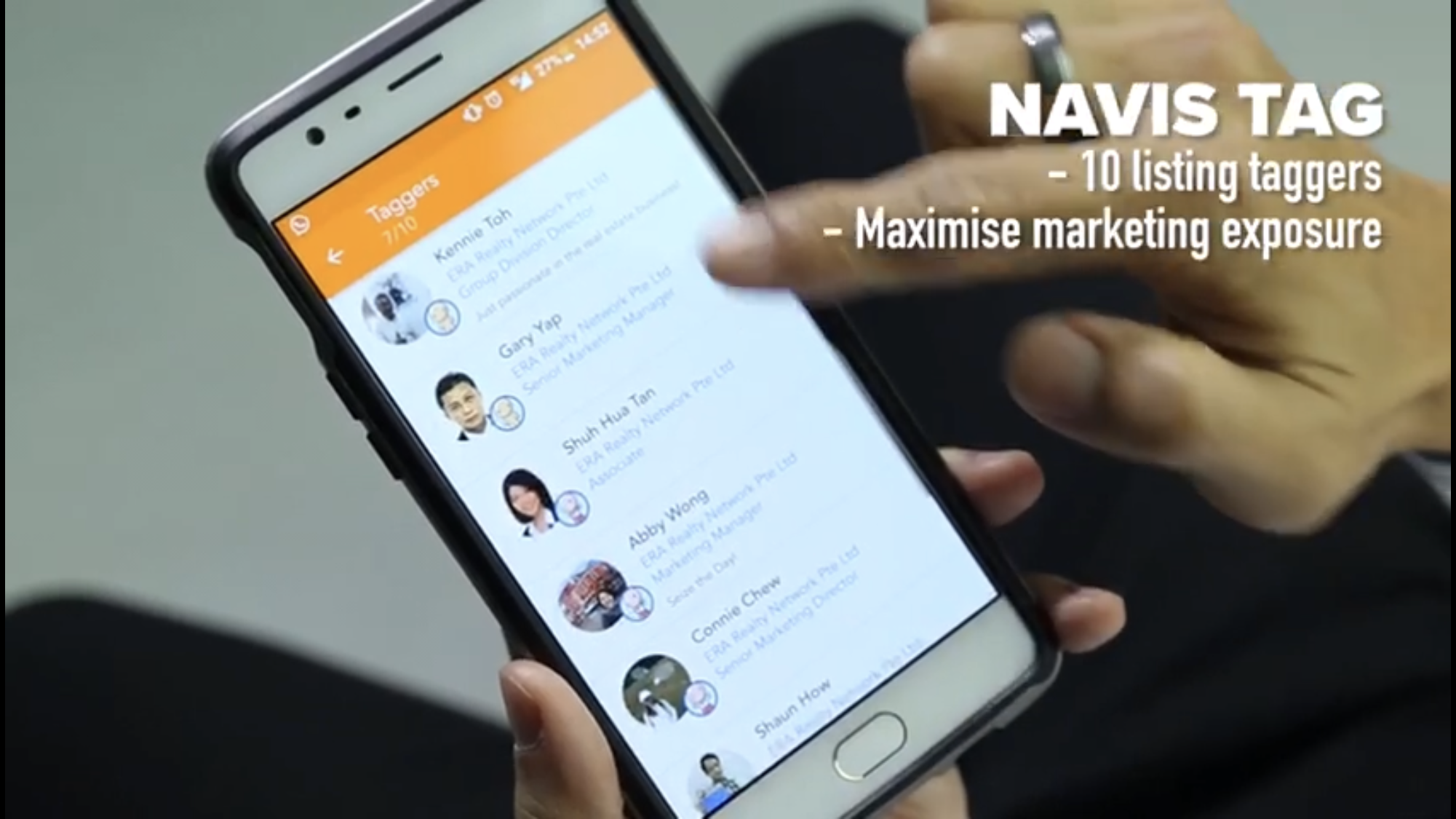 Jay: Our app is very user-friendly, even for senior agents. Many of them were hesitant in using it at first, but have grown to love it after discovering how easy it is to use.
Training is also an area that has helped many of our people increase their incomes through their abilities in providing investing, financing and tax optimisation solutions for their clients. NLG has perhaps one of the most well-structured and easy to apply series of presentation kits and scripts that enhance our agents' effectiveness.
Jackie: One of the strengths of our team is the early adoption of digital marketing. Our people are highly trained in social media marketing. We have task forces that test the strengths of various campaigns and share them during digital marketing trainings. These initiatives help reduce experimentation costs for new marketers and increase the lead generation ROI for everyone.
This coming April marks your first-year anniversary. What are some of NLG's key milestones?
Jay: In terms of new launches, I'm grateful that the management of OrangeTee & Tie are receptive to ideas. I am also glad that OTT has secured more than 10 new launches in 2018. Many of them are major projects that will provide our agents with a lot of opportunities.
Jackie: When we first merged, we had a lot of resale agents. With Jay's excellent leadership in project launches, coupled with his presence and knowledge, many NLG agents are now well-trained presenters and marketers who perform very well in developer appointments.
Training-wise, we've built a full suite of training programmes designed to help agents remain relevant in the next 10 years, equipping them with Property Wealth Planning skills so that they are skilled in providing a more holistic approach to managing their clients' property investments. One of our programmes – Navis Wings – provides more than 100 hours of training that does not cost our agents a single cent. Once again, this is only possible because of the many unsung heroes in our team.
Gary: Crossing the 800 agents mark within 7 months was a huge milestone for us. We are heartened that many people have placed their hopes and trust in us. I believe that the next few years will be fantastic. Our aim is to help our agents reach their million dollar income goal year after year. To me, there is no greater satisfaction than watching our agents experience breakthroughs after joining NLG.
Stuart: An intangible milestone that has great significance is how well our teams have integrated; of which much credit must be given to our team leaders. We are very pleased with the dynamics within NLG and OTT and are positively excited about what the future holds for all of us.
And even more so, as we know innately, that NLG is just getting started.
About 99.co
We are a property search engine with the overarching goal of building a more transparent and efficient property market. We are working towards that future by empowering people with the tools and information needed to find a place to live in the best way possible.
Looking to sell your property?
Whether your HDB apartment is reaching the end of its Minimum Occupation Period (MOP) or your condo has crossed its Seller Stamp Duty (SSD) window, it is always good to know how much you can potentially gain if you were to list and sell your property. Not only that, you'll also need to know whether your gains would allow you to right-size to the dream home in the neighbourhood you and your family have been eyeing.
One easy way is to send us a request for a credible and trusted property consultant to reach out to you.
Alternatively, you can jump onto 99.co's Property Value Tool to get an estimate for free.
If you're looking for your dream home, be it as a first-time or seasoned homebuyer or seller – say, to upgrade or right-size – you will find it on Singapore's fastest-growing property portal 99.co.
Meanwhile, if you have an interesting property-related story to share with us, drop us a message here — and we'll review it and get back to you.
Join our social media communities!
Facebook | Instagram | TikTok | Telegram | YouTube | Twitter