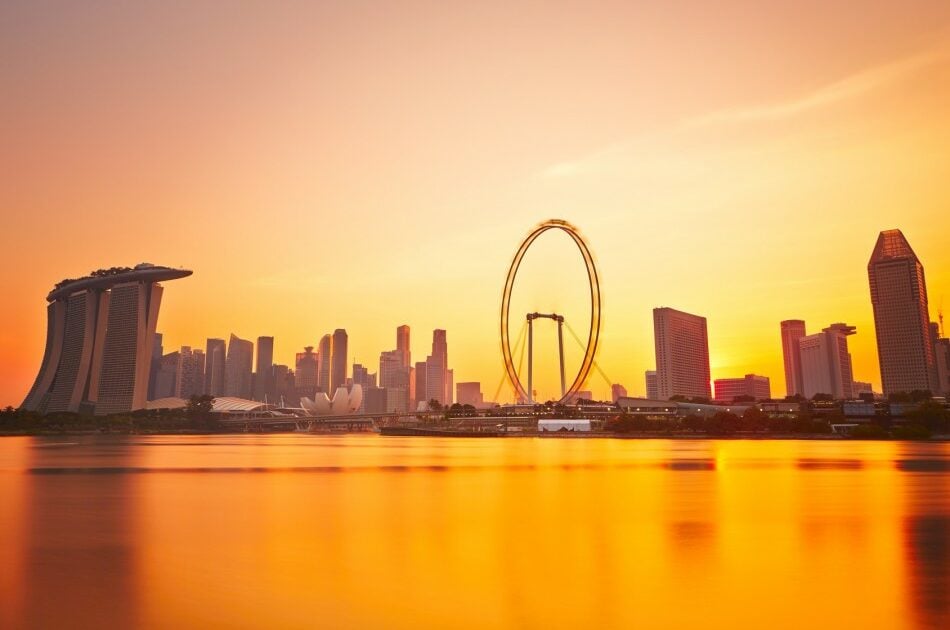 2016, like its predecessor, is not shaping up to be a good year for sellers. The combination of a weak global economy, and strong cooling measures, is maintaining strong downward pressure on prices. This provides a good opportunity for buyers to find undervalued gems, and these are the districts where we'd begin looking.
Geylang
This is an unexpected addition, given Geylang's long reputation as a designated Red Light District. But there's no denying that Geylang is showing all the signs of becoming a property hotspot. In an ironic twist, Geylang's dodgy reputation is to thank for this. We've previously written about what makes this area such a good bet for property investment
Property values in Geylang have been low – too low – for a long time. Despite its reputation for vice activities, Geylang's prime location cannot be ignored. It is a 15 minute drive from the Central Business District, and is close to both the Aljunied and Kallang MRT stations.
Geylang's value is likely to rise along with Paya Lebar, which is slated to be the next business hub (see below.) Geylang is close to Paya Lebar; coupled with its proximity to the CBD, rental yields (about three to five per cent at present) are bound to stay high.
The Urban Redevelopment Authority (URA) has also announced plans to prevent further residential units from being built in the area, safeguarding the demand-supply balance in the area. This has the effect of driving up the value of existing residential units, as a result of scarcity value.
Finally, Geylang is known for more than just being a red light district. It has some of Singapore's most famous eateries and restaurants, and some residents (e.g. Single tenants with no families) will find this convenience far outweighs the drawbacks.
For some of the best places to stay in Geylang, check out these listings
Jurong Gateway
Jurong Gateway first gained attention in 2008 and we've slated it as a hotspot for a while now. The URA master plan showed it would be developed as a secondary commercial centre, away from the CBD. This is to better disperse the concentration of commercial hubs, to ease pressure on the public transport infrastructure.
In effect, Jurong Gateway is slated to be a "second CBD", which has raised expectations of rental rates in the area. The terminus of the High Speed Rail link (HSR), a direct train between Singapore and Malaysia, will also be in the area. This will ramp up rental demand from tenants who work in both countries.
This news is mostly exciting to commercial properties: the area includes room for 500,000 square metres of office space, and half as much for entertainment outlets. But this will bode well for residential units in the area as well, as it means more in the way of amenities.
It is expected that properties in the area will see a rise in value of about 10 per cent, once the HSR is complete. With a completion date of 2020 however, that is still some time away. The real winners in this area will be HDB flat dwellers, who moved into Jurong when it was still considered a bit of a backwater in the '90s to early '00s.
For some of the best places to stay around Jurong, check out these listings.
Paya Lebar Business Hub
Like Jurong Gateway, Paya Lebar is intended to become a non-central commercial cluster. Australian developer Lend Lease (best known for commercial projects like Parkway Parade and 313@Somerset) is in a joint venture with Abu Dhabi Investment Authority for the project.
In all, 90,000 square metres have been set aside for office space, 40,000 square metres for retail, and 29,000 square metres for residential. In addition, we note plenty of ongoing, ambitious projects already in the area: the SingPost building, for example, is slated to become the biggest ecommerce mall in Singapore. Recent malls, such as OneKM, also give us a hint at what's expected: OneKM is a mall focused on enrichment and tuition, and the developers no doubt saw strong catchment areas in nearby residences. In addition, the area is in close proximity to the Singapore Sports Hub.
Despite the softening rental market, landlords here should have no problems with vacancies – Paya Lebar is about 15 minutes from both the CBD and Changi Airport.
The Paya Lebar business hub, which is expected to be completed this year, is one of the contributors to rising property values in nearby Geylang (see point 1.) While it's hard to count on rising rental yields in the current market, we are confident that Paya Lebar will be resilient. There are few other areas that will see as much development as this one in the coming years.
For some of the best places to stay in Geylang, check out these listings.

But what about the DownTown Line?
We include this because we know some of you are bound to ask. The completion of the DownTown Line (DTL) project is expected to benefit areas like Bukit Timah, which were formerly inaccessible.
In truth, it is difficult to see the clear impact of the DTL right now – it will take time to see if values rise some time after the completion of the various stations, or if they have already been factored into the price. Things are further distorted by the cooling measures, which shows a general downswing in property values almost everywhere.
Like us on Facebook, and we will post further updates as the impact of the DTL becomes clear. You can also search using the new DTL stations and find properties nearby, like Beauty World for example.
Check out other rental related articles here: How to rent out a condo quickly in Singapore: a 7-step guide and Property agent commission in Singapore: How much should I pay?
Find the rental home of your dreams today at Singapore's largest property portal 99.co!