It's almost 2018, and if this year was anything to go by, things are about to get crazy. Everyone's expecting an upturn in the property market – but the question is when. On top of that, we have some new fads that are popping all over the place. Here are some of the things to brace for: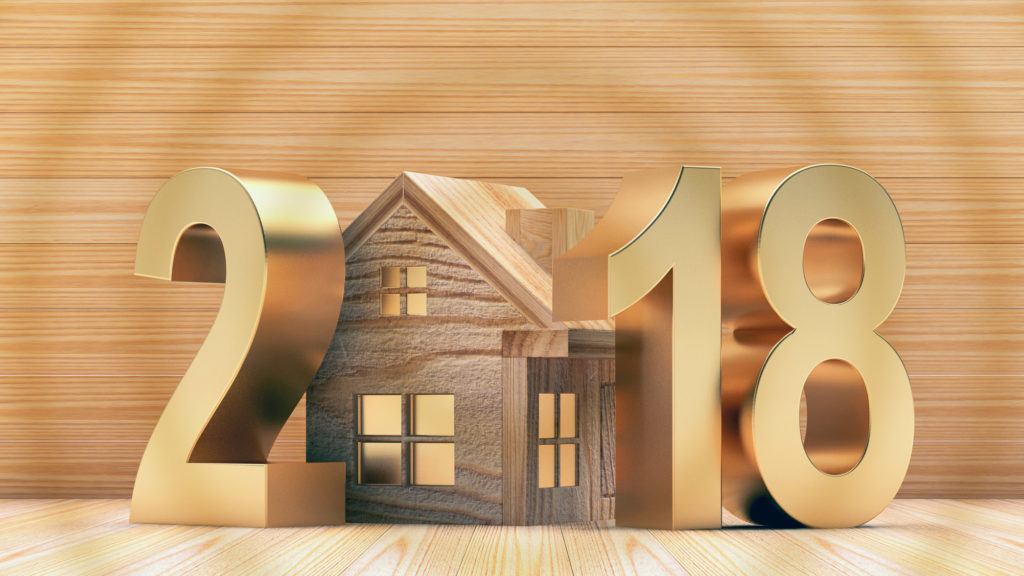 En bloc madness will likely accelerate, unless the government steps in
Developers have been buying land at eye-popping prices. Around $3.3 billion worth of land deals should be completed by end 2017, and land has been selling at 29 per cent higher compared to five years ago. On top of that, we saw record-breaking land bids, such as the billion dollar Stirling Road plot.
This is despite Development Charges (DCs) rising for property developers. These are up 13.8 per cent on average, for private non-landed properties; but none of it seems to have dissuaded buyers, which are mainly Chinese developers with deep pockets.
The motivation for these developers to muscle in on Singapore's market are many, and undiminished: Chinese developers urgently need to move abroad, to escape a shrinking market back home. They need to diversify to protect themselves from potential yuan devaluation, and they're seeking to establish their brand by building in prestigious markets like ours.
Barring policy intervention, owners of old properties can keep their hopes up about big en-bloc sales.
The rush to refinance will probably keep mortgage bankers busy
Now that America has passed its tax reform bill, their central bank (the Fed) is even more likely to press on with interest rate hikes. Because the reform bill slashes taxes, it's considered a form of economic stimulus: it should increase spending in the US, and contribute to inflation.
The counterbalance to this is for the Fed to raise interest rates, of which we've already seen three hikes since 2016. Whenever these hikes occur, the local Singapore Interbank Offered Rate (SIBOR) rises as well, thus making home loans more expensive.
Over the next year, we're likely to see more Singaporean borrowers flee to the safety of Fixed Deposit Home Loan Rates (FHR loans), in which interest is pegged to the banks' fixed deposit rates rather than SIBOR.
We also expect to see greater interest in fixed rate home loans, despite the generally higher interest rate (we don't actually think many people will save money by switching to these, but many people will do it anyway, for the psychological reassurance).
Property sales volumes is likely to be brisk
Property home sales were up 29 per cent year-on-year, as of September 2017. The volume of property transactions has continued on a strong incline since March this year, and now there's a clear reason why it will continue:
Due to the large number of en-bloc sales we're seeing, we'll have a lot of displaced people looking for homes come 2018. These home seekers are also likely to be flush with cash, given the generous sales proceeds they've been getting from developers. Expect long queues at showrooms the coming year, despite the still-weak rental market.
Expect to pay more for your private property
After 15 straight quarters of decline, property prices are starting to rise again. As we've pointed out in previous articles, we're seeing all the signs of property prices being at an inflection point: property sales volumes have shot up, despite property prices remaining more or less stagnant (slightly edging up toward the end of 2017).
This usually means property prices have bottomed out, and buyers are now ready to move in. We're certainly getting optimistic analysis from several places, such as Morgan Stanley estimating that property prices will rise 10 per cent in 2018.
If that's true, it would take us back almost to the property heyday of 2013 (as of now, property prices have fallen over 11 per cent since the last peak in 2013).
Besides buyers moving in again, note what we said about displaced people in point 3: all the people who moved out from the en-bloc sales this year are going to be actively looking next year; and their sales proceeds mean they can handle heftier price tags.
The rental market seems likely to remain weak
There's a lot of global uncertainty at the moment, due to tensions with North Korea, and unpredictability in America and Europe. No one is quite certain how Brexit will turn out, or what it's effects will be. And while America's markets have received a temporary "adrenalin shot" via tax cuts, its increasingly protectionist and anti-free trade policies are creating long term worries.
Landlords who are hoping for the return of well-heeled expatriates may be disappointed. Even now, at the end of 2017, there's been no change in the rental situation; this is despite improvements in the oil and gas sectors, which was where the problems started in 2014.
It is, of course, good news for tenants. Expect to have more bargaining power, as landlords grow anxious about vacancies.
On that note, we're going to speculate that vacancies will go up. Why? Because some landlords are going to get irritated at the low rental income (imagine your condo's rental falling below an HDB flat), and just decide to let their son / daughter-in-law / close relative move in. We've seen more than a few such cases this year.
Keen to read more HDB-related articles? Check out our articles  Your Question Answered: Can a Singapore PR buy a HDB flat? and 9 biggest time-wasters when buying a resale flat
Find the home of your dreams today at Singapore's largest property portal 99.co!