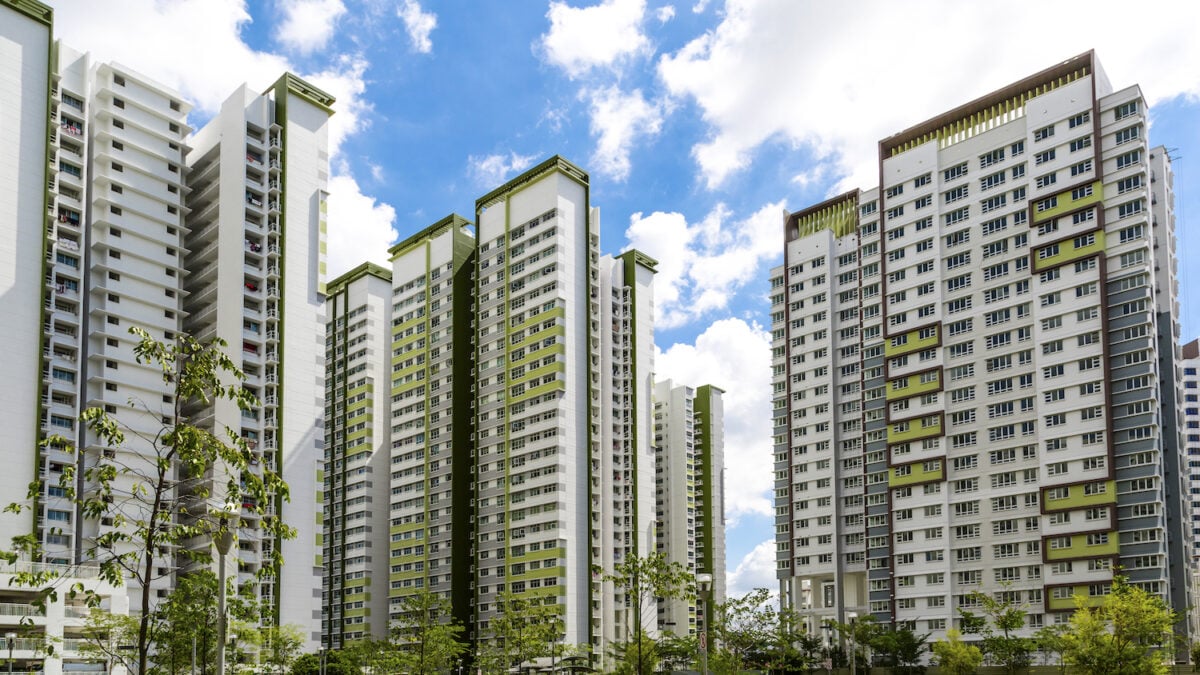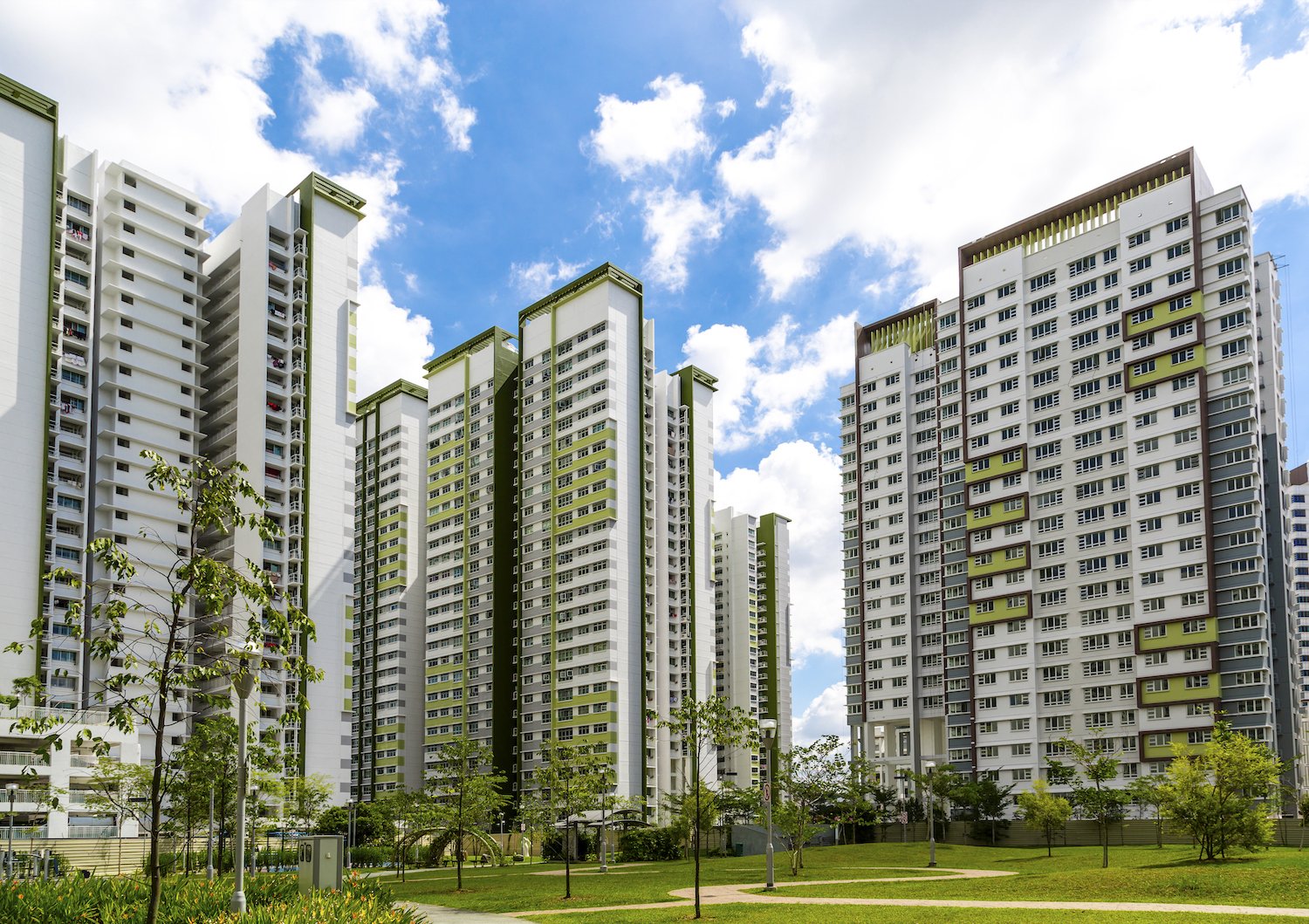 Now is the time for PRs (permanent residents) to think of resale HDB flats. For PRs (permanent residents), most of the time, the answer is "as soon as you can". That's not just because prices have been falling – although that helps – it's because renting and limited availability (of location) are constant problems that need to be resolved fast. Here's why you shouldn't play the waiting game for too long:
First, a quick clarification on buying HDB flats for PRs
For the Single Singapore Citizen Scheme: In order to buy an HDB resale flat as a single, you must be at least 35 years old if you are unmarried or divorced, and at least 21 years old if you are widowed or an orphan.
Why resale HDB? Because many PRs can't get a Built to Order (BTO) or new flat anyway. If you're not clear on the rules, here's what you need to know for PRs:
First, you are only eligible to buy a BTO flat if your spouse is a Singapore citizen. It's not possible for two PRs to buy a new flat – your only options are a resale HDB flat, or private property (condos, landed property, etc.)
Second, you need to have been in Singapore for at least three years. This applies to both you and your spouse. So if you have been in Singapore for five years, but your spouse has been in Singapore for only a year, you will have to wait another two more years.
Third, a single PR cannot buy a HDB flat (including resale flats.)
Assuming you are in a position to buy, there are plenty of reasons to get a resale HDB flat as soon as you can
The current rules leave many PR-only couples with the choice between expensive private housing (e.g. condos and landed property), resale HDB flats, or renting. There are many reasons a resale flat can top those options, especially now:
Resale HDB flats are in demand and are snapped up fast

Renting is a gigantic waste of money

Rising interest rates mean it's time to emphasize affordability
Resale HDB flats are in demand and are snapped up fast
We mentioned before that resale flats are growing in popularity. In fact, throughout 2015, resale flat prices only fell by around 1.5 per cent as a whole, whereas landed property prices fell by a hefty 3.7 per cent.
We feel this will almost always be the case, as resale HDB flats combine three integral factors:
First, it is the only type of flat that PRs-only couples can buy; sandwiched between renting or more expensive private property, this is the best option available to the growing segment of PRs. The demand for resale HDB flats rarely sees a significant decline.
Second, many resale flats are located in mature districts. They are in places where local amenities, from malls to MRT stations, are already constructed. Even if you could get a BTO flat (e.g. your spouse is a Singapore citizen), newer flats tend to be in less developed districts.
Third, resale HDB flats are generally bigger than newer flats. For bigger families, this is the most room they'll get without turning to bigger and more expensive private properties.
The consistent demand for resale flats means they are snapped up fast – even in the midst of a property market slump, most buyers can expect a bit of competition. The current market thus presents a surprising opportunity; some have chosen to risk waiting (in the hopes prices will fall further), but this creates an opening to get a resale flat – for a good price to boot – in an ideal location.
We'd suggest you take advantage of the discount-hungry, and take a serious look at the current resale flat market while they dawdle. We can't stress enough that it is very hard to get the location you want, in a property market as expensive and crowded as Singapore's.
Renting is a gigantic waste of money
There are PRs who rent, which is understandable if they are single or waiting for their mandatory three years. But there is a subset that rents because they can't afford a condo, but at the same time don't want to buy a resale flat (perhaps it's because they're saving up for said condo.)
Renting is generally inadvisable, if a resale HDB flat is within your reach. The money spent on rent is simply wasted. Three to five years of renting later, you have nothing to show for it.
In addition, the rising interest rates on home loans means that landlords are eventually going to hike rates. We note that HDB rental rates were already up by 0.7 per cent last January, despite constant complaints of a softening rental market. Nonetheless, with the Federal rate hike set to rise in slow and steady of increments, landlords have more costs to push onto tenants in the coming years.
For those PRs who can get their hands on a BTO flat, this is also a factor
A BTO flat requires two to three years of wait time in general. A resale flat is already built, and it's possible to move in after a little over a month. If you don't have a place to stay, it is worth seriously considering a resale unit instead of paying rent for three years.
Rising interest rates mean it's time to emphasize affordability
We recently saw an 80 per cent increase in the number of foreclosed properties, between 2014 and 2015. Most of these were larger landed properties.
The essential lesson here is one of affordability – many of these properties had manageable mortgage rates, back in the days when home loan rates reached as low as 1.7 per cent and refinancing was easy. With the introduction of interest rate hikes, that time is at an end.
Historical interest rates for home loans in Singapore are 3.7 per cent, almost twice as high as they've been between 2008 and 2014. Part of the reason for cooling measures such as the Total Debt Servicing Ratio (TDSR) is to brace home owners for the possibility of a sharp spike in interest rates.
An ideal home for your wallet should not exceed five times your household income. And while the TDSR limits your loans to 60 per cent of your monthly income, we'd venture that 50 per cent is a much safer ratio (this will account for changes in interest rates.)
Declining home prices might tempt you into getting a more expensive condo – but if the mortgage would be barely tolerable, it might be safer to settle for a cheaper resale flat. Remember: it will almost certainly rise in the coming years.
You can browse some of the best resale flat listings in Singapore on 99.co.
Looking for a property?
Find the home of your dreams today on Singapore's fastest-growing property portal 99.co! If you would like to estimate the potential value of your property, check out 99.co's Property Value Tool for free. Also, don't forget to join our Facebook community page or Telegram chat group! Meanwhile, if you have an interesting property-related story to share with us, drop us a message here — and we'll review it and get back to you.
Note that this content may be reproduced in edited form on our content partner sites. They include AsiaOne and Yahoo South-East Asia but are not limited to these.