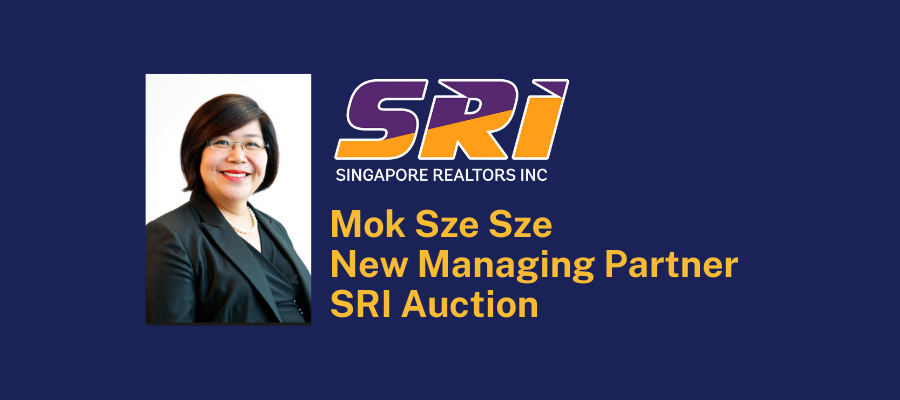 Together with her team, Sze Sze brings along more than 50 years of experience in the real estate industry.
Throughout the years, Sze Sze has handled property transactions in excess of $1 billion and has also been instrumental in conducting auctions for government agencies such as JTC, BCA, SLA, Sheriff of Singapore and Public Trustees on the sale/lease of properties. This includes the first-ever infill site auction for SLA in 2007 with 100% success achieved- totalling S$30.64 million, and the auction of petrol kiosk at Jalan Ahmad Ibrahim securing a record of 136 bids at a sale price of S$30.2 million.
Other past successful transactions include a building at Thong Sia (podium block) for S$92.08-million, Good Class Bungalow at Cluny Road for S$30.8-million, factory at Benoi Road for S$25.6-million, vacant land plots at Swiss Club Road for S$15.22-million and shophouses along Stanley Street for S$16-million.
Prior to joining SRI, Sze Sze was with JLL for 14 years as Head of Auction & Sales. Mok Sze Sze, Managing Partner, SRI Auction commented: "Having been in the Singapore market for the past 31 years, I am thankful for the continuous support and trust of clients comprising of both corporates and individuals. I look forward to continuing that relationship in SRI. I have seen more owners adopting auction as a preferred method of sale, and am excited that the auction platform is now made available to more than 1000 of our salespersons for the sale of clients' properties".
The first auction by SRI will be conducted on 31st March 2021, 2.30pm. It will be held at Amara Singapore Hotel Level 3 and the list of properties includes two mortgagee's sale units at 111 Emerald Hill #06-03 and Vue 8 Residence #04-08. Four other units on the list are under Owner's sale which includes a penthouse at Urban Suites, Astoria Park 2 bedroom apartment, one food factory and two Business 1 units.
Commenting on the appointment, Tony Koe, SRI's CEO said, "We are delighted to welcome Sze Sze and team on board. Having worked with Sze Sze from our previous consultancies' days, we are confident SRI will be able to carve out another new position with her expertise and experience. The landscape of real estate brokerage in Singapore has also evolved tremendously over the years whereby frontline brokers require many layers of support in offering the best solutions. Since our inception, we have brought in partners to strengthen our various business verticals in project marketing, investment sales and now, auction. With well-rounded support, our salespersons will be in a better position to provide the best advice for their clients."