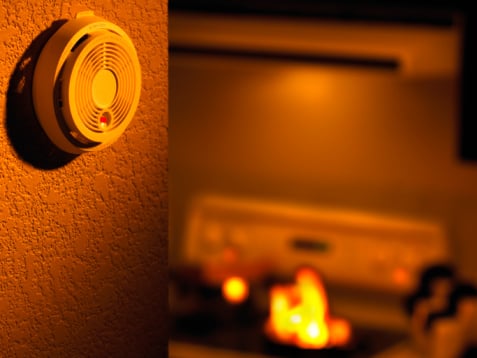 If my life experiences are reflective of the norm, then I know that sooner or later everyone's house burns down. While property investors in Singapore are always talking about rental income and capital gains, few people spare a thought for the home owners. Everyone has that moment when they try to bake a cake with a home-made flame thrower (or left the gas on), and here's what you need to know for when it happens. Take these steps right now: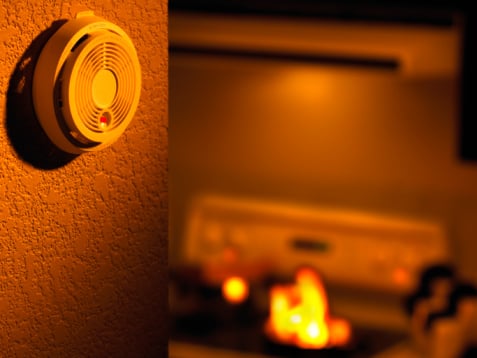 1. You will need to rent warehouse space
This is not something all property owners think of, because arson is no a widely accepted sport. But consider that, if your house burns down, or some kind of emergency makes it unlivable (e.g. A fly-by-night contractor leaves incomplete work), you will need a place to put your stuff.
I don't mean stuff like clothes, computer, books, a questionable past, and so forth. I mean you will need a place to store the cupboards, beds, altar tables, dining room chandelier, etc. It is considerably harder to find accommodation, if you need to convince your host (be it a hotel or a relative's house) to also accommodate your dining table and five piece sofa set.
If you want to minimise the pain, I suggest getting home insurance that includes storage costs during disasters. There are some policies that offer this, and many home owners don't think about it until it's too late.
For owner-occupiers, who are more likely to have belongings like expensive paintings or a toy collection, you may need specialised storage facilities. These can easily come to over $500 a month, depending on how niche your collection is. 
Note: don't go for the cheap, questionable warehouse that reeks of dead cat, and has one security guard who's more interested in playing Candy Crush. Low cost storage options may not be insured, and if they damage your stuff it's your problem. 
2. You can claim around $5,000 worth, if you have home insurance
Little known fact: most home insurance policies cover items like gold or television for up to $2,500, often to a maximum of $5,000. The payout for cash lost in a fire could be as low as $250. I know your home insurance says coverage of up to nine zillion dollars, but you really need to read the breakdown: there are limits on certain items.
I guess the point here is, don't keep too many valuable things in the house. If you stash $100,000 worth of gold and jewellery in a wardrobe, you might find yourself compensated for a bare fraction of it in a house fire, burglary, etc. 
You should consider getting a bank security deposit box, if the accumulated value of your gold, jade, Rolexes, etc. start to go beyond $15,000. Alternatively, get them insured separately and don't count on home insurance.
3. Start working out temporary accommodation costs early
If you live alone, or have a small family, you can maybe squeeze into a relative's flat (or your parent's). Otherwise, you will end up having to rent, at least until renovations are complete.
Brace yourself: the costs run up very quickly. Renting out a 1,400 square foot condo, even in a non-central area, can run up to almost $4,000 a month. On top of that, you may find your temporary accommodations run up unexpected costs: if it's too far from work, your transport costs might go up (check out the map based system for locating affordable rentals, on 99.co). If the landlord forbids cooking, you'll suddenly be eating out a lot more. 
And of course, short term rentals of less than six months are not allowed – so by the time the renovations are done, you would have spent a small fortune on accommodations. Although there are home insurance policies that provide for accommodation costs, they mostly cover just a few days.
Given that you'll still be paying the mortgage, and also need to pay for the renovations, it's going to be a super difficult period of your life. If you don't want to end up using the same teabag eight times and then eating it for lunch, I suggest you build a mortgage fund. Save up at least six months of your mortgage, and keep it in a separate account to use for emergencies.
(This is useful for more than house fires)
In general though, the sooner you start looking, the better your odds of finding reasonable accommodation. Don't wait till you overstay your welcome, and then scramble to find a cheap place at the last minute. 
4. Start being super nice to your neighbours, while saying little
Most people have a heart. Most.
Some others will find out your house burned down because of something you did, like leaving the stove on, or playing with indoor fireworks. And they will get annoyed if your fire ended up damaging their house, or their stuff. Now think about that:
Say your house fire ends up destroying their precious stamp collection and wallpapering. Investigations conclude that it was due to something you did. Your neighbours can't claim a sufficient payout from their own insurance. Who do you think they are most likely to try and claim the rest of the money from? 
Right, so suddenly you have a lawsuit as well as no place to stay. This is why you want to be really, really nice to the neighbours – and maybe think twice about anything you say to them (I'm not a lawyer so I can't dispense legal advice; but I can say there's no benefit in blabbing about how the fire started).
5. If you're a landlord and your tenant started the fire, start preparing a claim for tax deduction
Landlords can claim a tax deduction for repairs, for damage inflicted during the rental period. Note, however, that this can only be for repairs used to bring the property to its original state. If your renovations make any actual improvements, you can no longer claim tax deductions. That's something to think about, before you set the contractors to work.
On a somewhat related note, you should know that the premiums for fire insurance can also be claimed as tax deductions. 
In future, always advise tenants to hold their BBQ outside the living room.
Don't assume fires won't happen
From air-conditioners to garbage chutes (see our past article), you should know that fires can and do happen. And while everyone focuses on just the physical danger, you seldom hear about the wallet-destroying effects of the aftermath. Always ensure you have the right insurance and cash reserves for emergencies, just in case. 
If you found the information in this article interesting, check out our pieces on 5 property financial disasters homeowners don't realise they're exposed to and Smoke detectors – now a must in every Singaporean home.
Find the home of your dreams today at Singapore's largest property portal 99.co!
New launch alert! Welcome to Grand Dunman
About 99.co
We are a property search engine with the overarching goal of building a more transparent and efficient property market. We are working towards that future by empowering people with the tools and information needed to find a place to live in the best way possible.
Looking to sell your property?
Whether your HDB apartment is reaching the end of its Minimum Occupation Period (MOP) or your condo has crossed its Seller Stamp Duty (SSD) window, it is always good to know how much you can potentially gain if you were to list and sell your property. Not only that, you'll also need to know whether your gains would allow you to right-size to the dream home in the neighbourhood you and your family have been eyeing.
One easy way is to send us a request for a credible and trusted property consultant to reach out to you.
Alternatively, you can jump onto 99.co's Property Value Tool to get an estimate for free.
If you're looking for your dream home, be it as a first-time or seasoned homebuyer or seller – say, to upgrade or right-size – you will find it on Singapore's fastest-growing property portal 99.co.
Meanwhile, if you have an interesting property-related story to share with us, drop us a message here — and we'll review it and get back to you.
Join our social media communities!
Facebook | Instagram | TikTok | Telegram | YouTube | Twitter