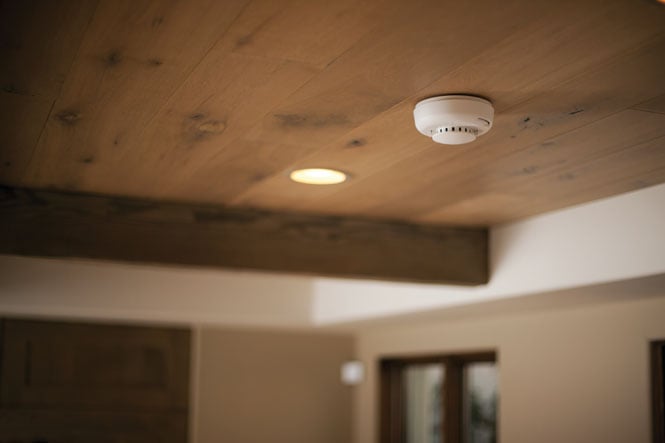 According to new regulations in Singapore, from June 2018 onwards, all new homes will be required to have smoke detectors installed. Benedict Koh, president of the Fire Safety Managers' Association shares that whilst Singaporeans have been urged to voluntarily install fire extinguishers and fire alarms in their homes for years now, take up rates have been low. (Cover image credits)

What kind of smoke detector are homeowners required to purchase?
The smoke detector of choice is a battery-operated device that can quickly detect smoke from burning fabric and furniture. Once smoke is detected, the device will alert occupants accordingly.
The device costs $60 – $80 for a basic version and an additional $50 for installation. According to the Singapore Civil Defence Force (SCDF), the authorities will work with grassroot leaders to identify need households who require financial assistance to pay for these devices.  
Where should the smoke detector be placed?
Ideally speaking, homeowners should have one smoke detector in each room in their home (except the kitchen, so that the detector will not be falsely triggered by smoke arising from cooking). However, due to cost concerns, it is likely that only one device will be required per home.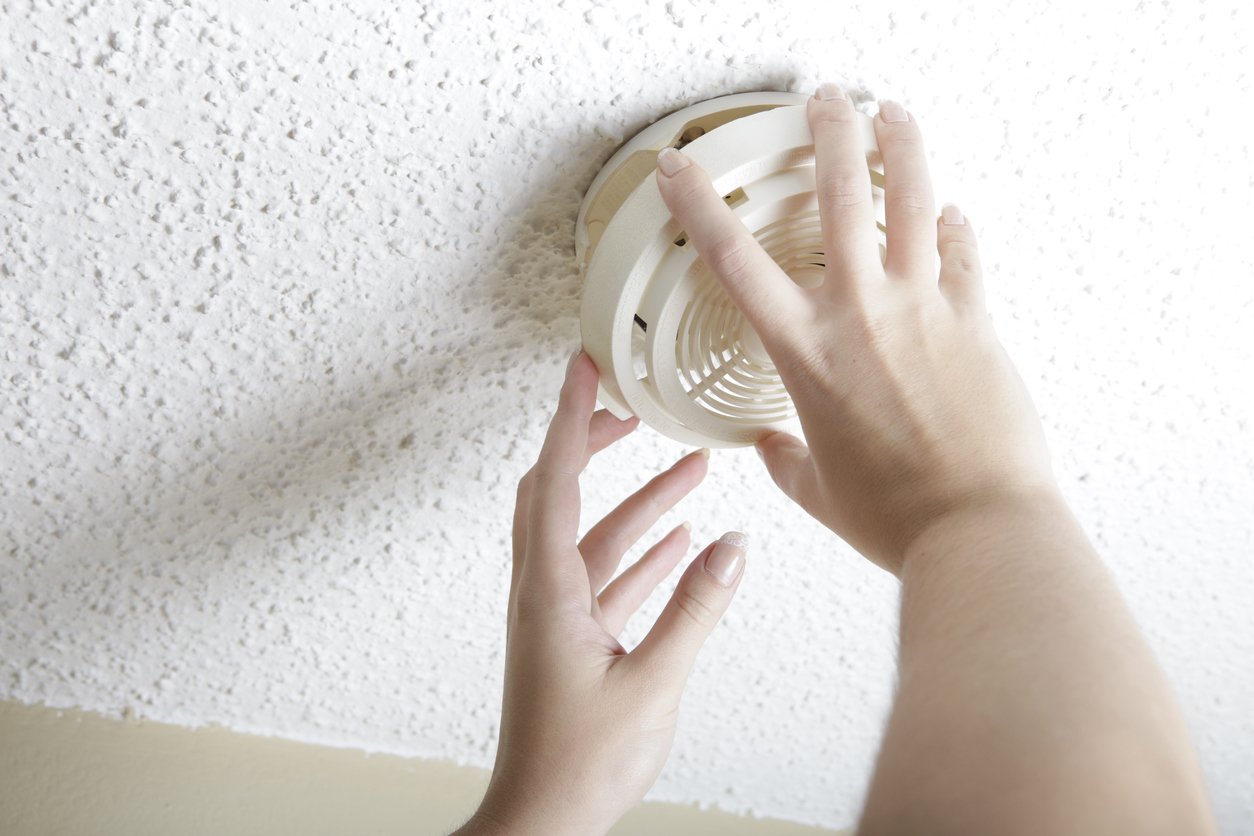 Is installing smoke detectors at home really necessary?
Two-thirds of fires (translating to approximately 2,800 fires) last year took place in homes, which is why the authorities are looking to increase fire safety standards using these new regulations. With regards to the effectiveness of these devices, there is evidence to show that they do result in a positive and significant impact. In the United States, for example, the death rate associated with fires in homes with working alarms was less than half the amount as compared to homes without working alarms.
What else can I do to keep my home safe from fires?
– Apart from installing smoke detectors, test them regularly and switch out the batteries every six months.
– Make sure your family members recognize the sound that the smoke detector makes (especially important for households with elderly who might not be able to hear as clearly!)
– Be careful when cooking, and never let children cook without supervision
– Don't smoke in bed, and don't burn candles near your bed or near the curtains
– Replace worn electrical cords, and don't overload power outlets with too many plugs at a time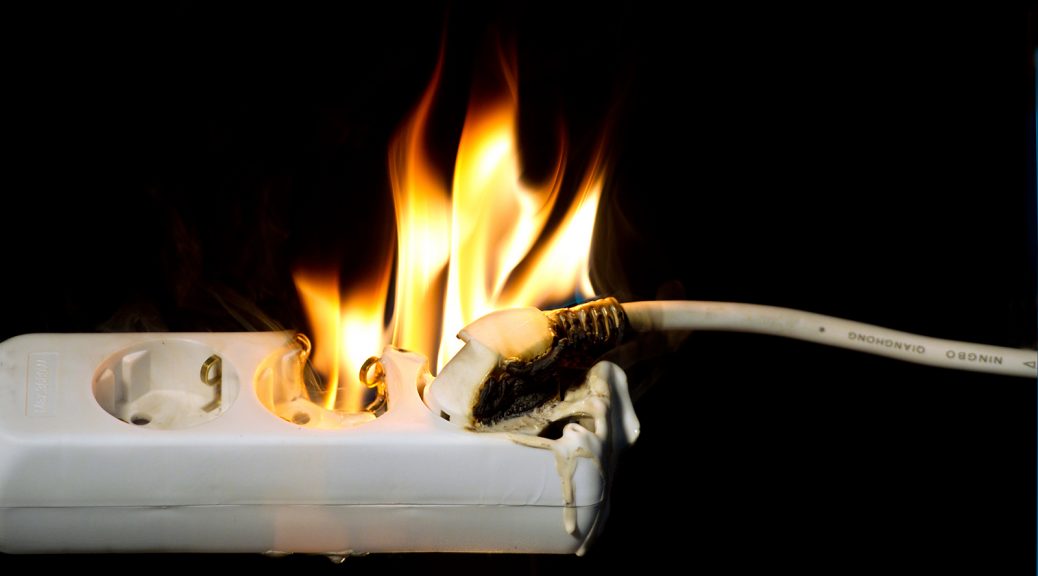 (Credits)
What do you do if a fire breaks out at home?
In the event that a fire does happen at home, keep calm and do not panic. Alert all members of the family, and close the door of the affected room so that the fire is contained (if possible). Once this is done, evacuate the area immediately via the stairs (not the lift), and dial 995 for the SCDF. Do not pause to gather your belongings, and do not attempt to return to the building until it has been cleared by the authorities.
If there is a fire extinguisher and/or a hose reel nearby, use this only if you are confident of fighting the fire without endangering yourself. If the fire is out of control, or you can't breathe due to the smoke in the air, do not attempt to fight the fire and get out of the building as quickly as possible.
Whilst the average Singaporean will be quick to dismiss a fire at home as something that is unlikely to happen to them, it pays to be prepared in the event of an emergency. Sure, the smoke detector might set you back a hundred dollars or so, but it's a small price to pay in exchange for (touch wood!) the safety of your family. So be sure to put installing the smoke detector on your to-do list for when you move into your new house!
If you found this article useful, 99.co recommends 5 unexpected steps you'll need to take when your house burns down and Are smart homes really worth the hype?
Find the home of your dreams today at Singapore's largest property portal 99.co!
New launch alert! Welcome to Grand Dunman
About Elizabeth Tan
Elizabeth is a writer, a Harry Potter fanatic, and a Game Of Thrones addict.
Looking to sell your property?
Whether your HDB apartment is reaching the end of its Minimum Occupation Period (MOP) or your condo has crossed its Seller Stamp Duty (SSD) window, it is always good to know how much you can potentially gain if you were to list and sell your property. Not only that, you'll also need to know whether your gains would allow you to right-size to the dream home in the neighbourhood you and your family have been eyeing.
One easy way is to send us a request for a credible and trusted property consultant to reach out to you.
Alternatively, you can jump onto 99.co's Property Value Tool to get an estimate for free.
If you're looking for your dream home, be it as a first-time or seasoned homebuyer or seller – say, to upgrade or right-size – you will find it on Singapore's fastest-growing property portal 99.co.
Meanwhile, if you have an interesting property-related story to share with us, drop us a message here — and we'll review it and get back to you.
Join our social media communities!
Facebook | Instagram | TikTok | Telegram | YouTube | Twitter