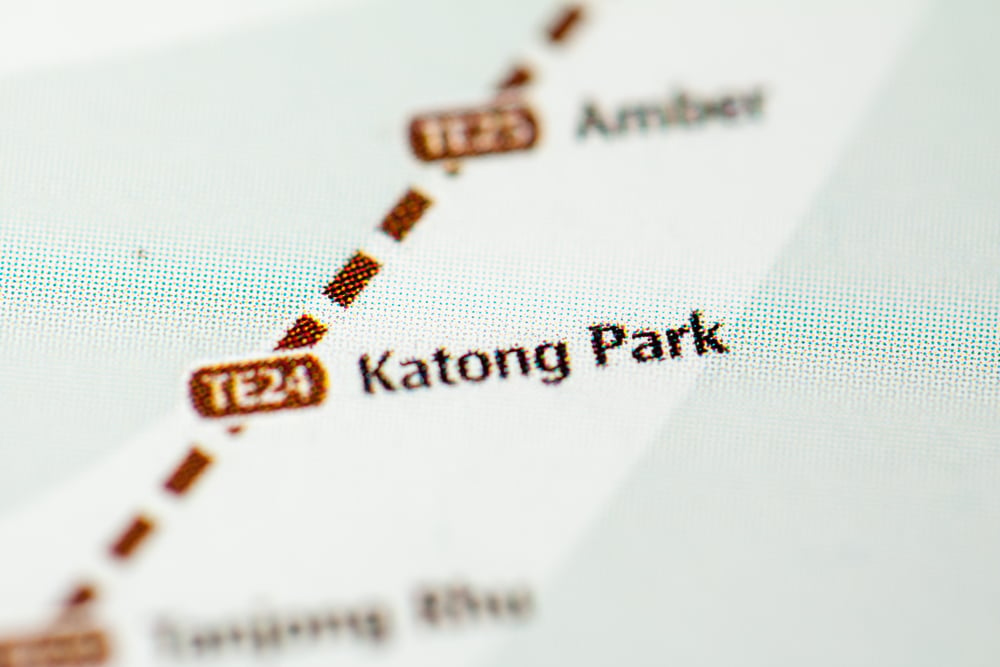 In this instalment of the non-tourist trap guide, we will be looking into the quaint neighbourhood of Katong.
History of Katong
Katong is a residential neighbourhood in the south-eastern part of Singapore, within the Marine Parade area. It was an affluent area back in the late 19th to the mid-20th centuries, where many of the wealthy elite built seaside villas and mansions at. However, land reclamation happened since, to provide more land for housing and recreational purposes.
Today, Katong features a mix of high-rise residences nestled amongst quaint, traditional shophouses. Historically associated with the Eurasian and Peranakan community, the traditional shophouses and Peranakan terrace houses there are conserved, with many refurbished into cafes and speciality shops.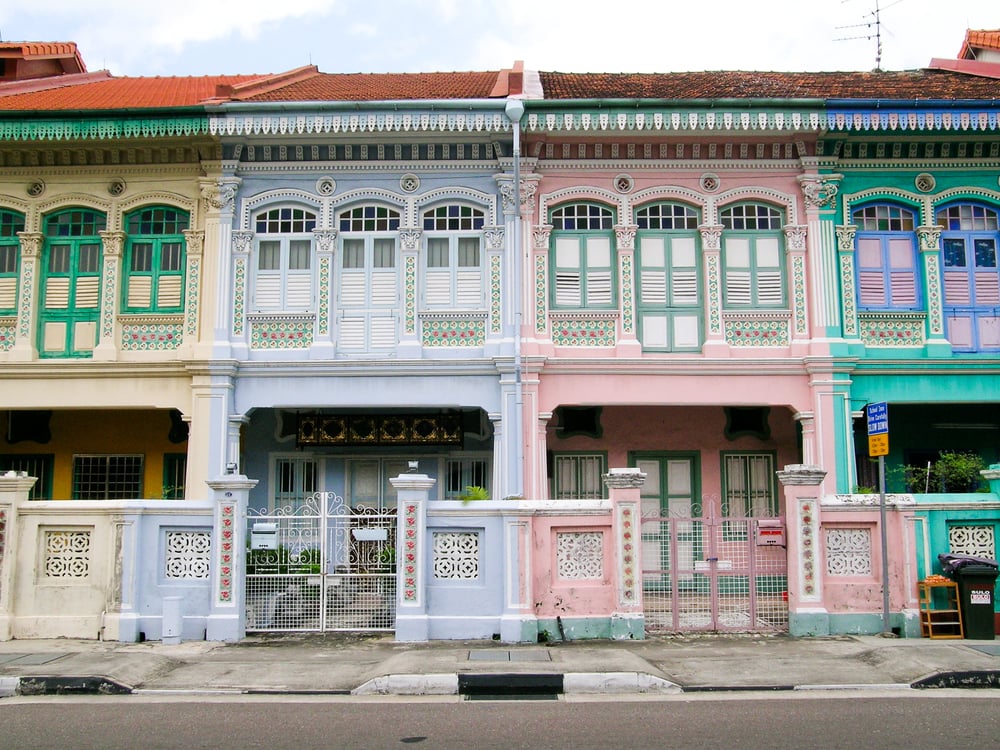 Characteristics of Katong
The area has a laid back and chill vibe, with a mix of residential and entertainment developments and a beach a stone's throw away. As of 2018, the population in Katong totals to 9,380 with over 6,500 of them between the ages 15 and 64. While there is a good mix of locals and foreigners living there, it is worth noting that expatriates are making up significant numbers.
It is understandable though, why it is so popular amongst expatriates; the city-fringe neighbourhood is just 10 to 15 minutes from the CBD and Changi Airport. Furthermore, there are numerous reputable international schools in the area as well.
What makes Katong Special?
Katong, located in the eastern part of Singapore, holds a distinct charm that sets it apart from other neighbourhoods. What makes Katong special is its rich heritage and vibrant Peranakan culture. Strolling along its streets, one can admire the beautifully preserved heritage shophouses adorned with intricate ceramic tiles, showcasing the area's unique architectural style. Katong is renowned for its mouthwatering culinary scene, offering a plethora of Peranakan and local delicacies. From savoury laksa to fragrant Nyonya kuehs, food enthusiasts can indulge in a gastronomic journey through the flavours of this culturally diverse neighbourhood. Katong's blend of tradition, flavours, and visual appeal makes it a truly special and captivating destination. Find out more about Katong by continuing to read.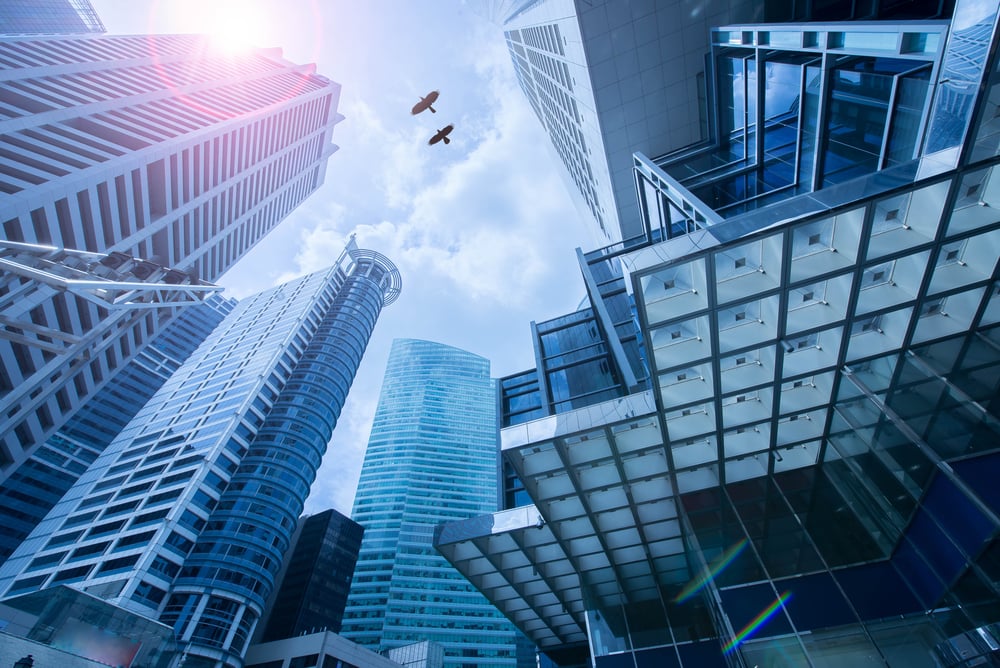 Food Places to Visit in Katong
With Katong's rich heritage and culture, the kind of cuisine you can expect to find in Katong is very unique. Don't settle for mediocre food; let us show you what's good:
Birds of Paradise
Birds of Paradise is a relatively new gelato shop but they have since opened at Jewel as well. Their smooth and fresh gelato is made daily, and flavoured using natural and botanical ingredients; such ingredients include fruits, flowers, pods, herbs, and spices. Try some of their best sellers, such as the Lychee Raspberry and Mango. Top it off with their handmade thyme cone.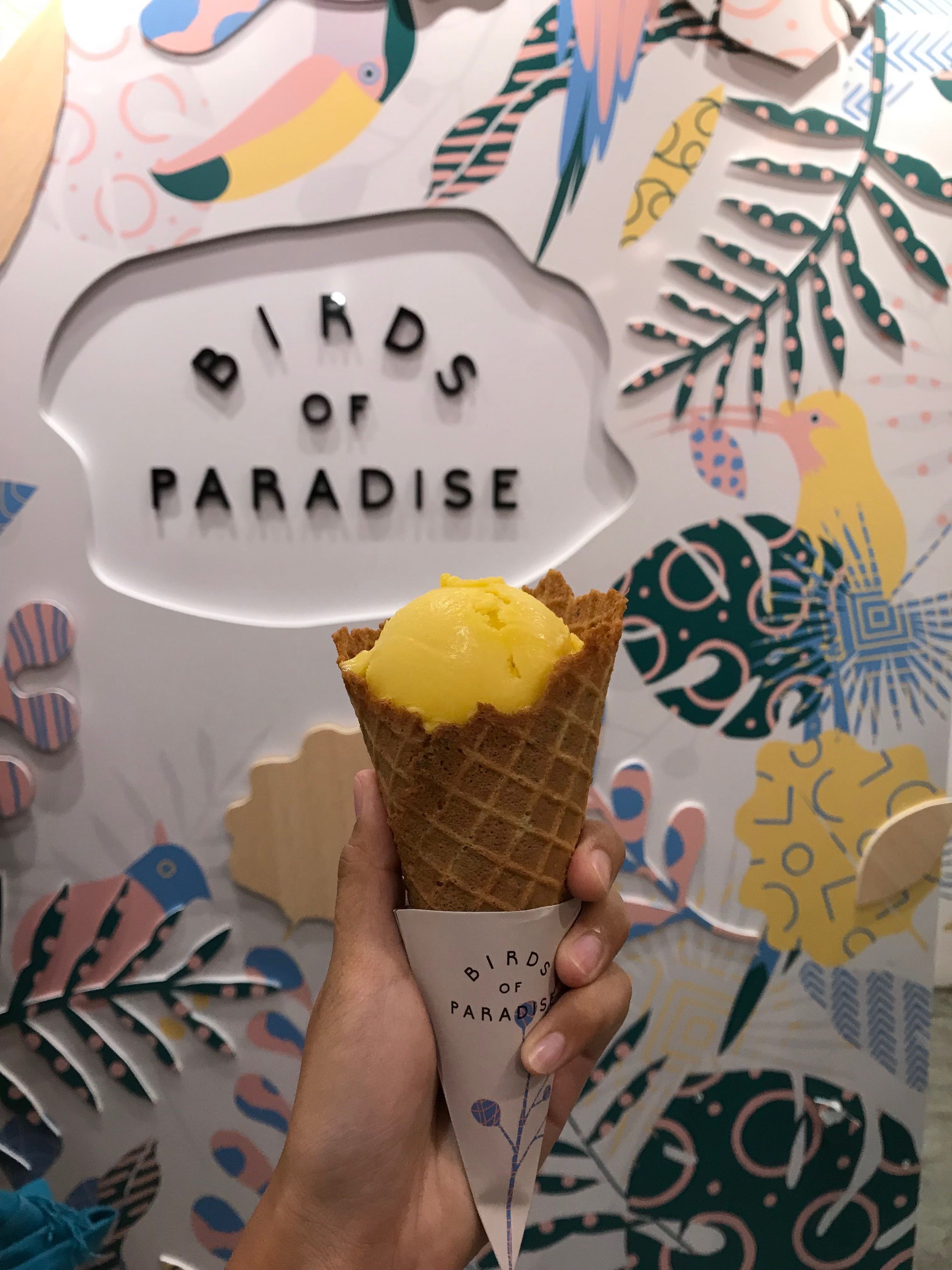 Dona Manis Cake Shop
Dona Manis Cake Shop is a little traditional bakery tucked away in the basement of Katong Shopping Centre. Known for its chocolate tarts and banana pies, the bakery is owned by an elderly couple who bakes these treats daily. A banana pie costs $2.50 per slice or $25 for a whole pie. On the other hand, the chocolate tarts cost $4.50 for a box of five.
The Cider Pit
A casual neighbourhood bar, The Cider Pit boasts a rather wide selection of mostly English ales, including Weston's and Brothers. Furthermore, some of the beers and ciders offered are on tap, giving an even refreshing taste. With over 50 imported ciders and beers at affordable prices, you will be spoilt with a plethora of choices.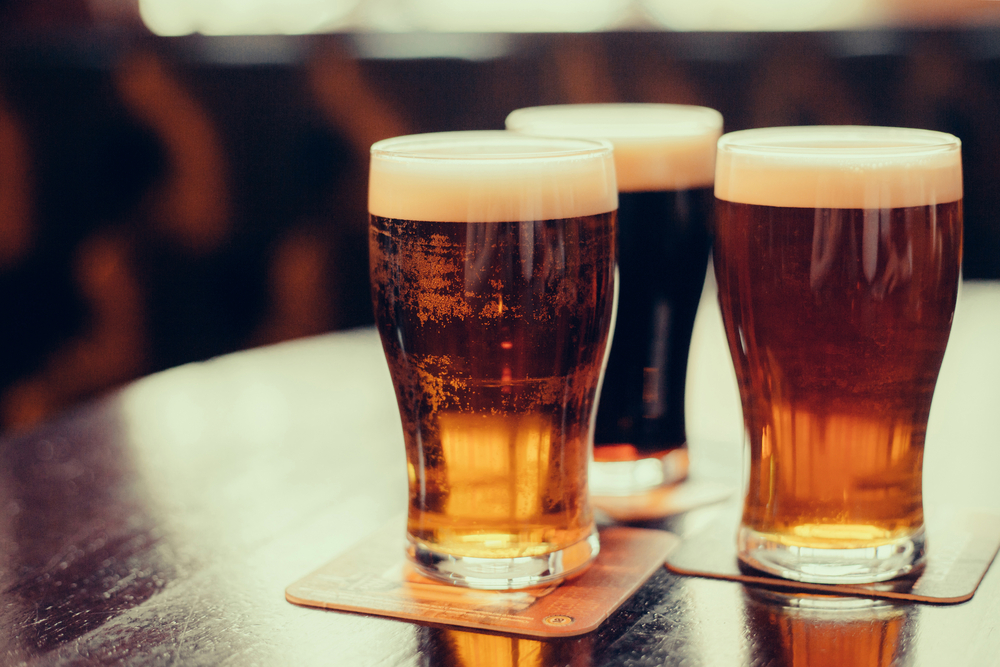 Delicious Boneless Chicken Rice
Also located in the basement of Katong Shopping Centre, this chicken rice stall enjoys hoards of customers. Famed for its roasted chicken rice dish and fragrant soy sauce, the stall sees long queues during peak hours. Each plate is pretty affordable at just $4.50, and also comes with complimentary free-flow lotus soup and achar.
328 Katong Laksa
Katong Laksa holds the reputation as having one of the best laksas in Singapore; even Gordon Ramsey visited and ate there once! Serving noodles in a coconut milk-based curry broth with seafood toppings, it is a hot favourite amongst the locals.
Places to Visit
Other than eating, there are also plenty of places to visit and fun things to do at Katong:
East Coast Park
Since Katong is located right beside the sea, East Coast Park is just minutes away. Rent a bicycle, take a run, or have a picnic along the beach. There are also numerous cafes and fast food chains scattered along the way, where you can stop for a quick bite while enjoying views of the Singapore Straits.
If you are into extreme sports, you can also check out the Singapore Wake Park and Xtreme Skate Park, which are both located at East Coast Park.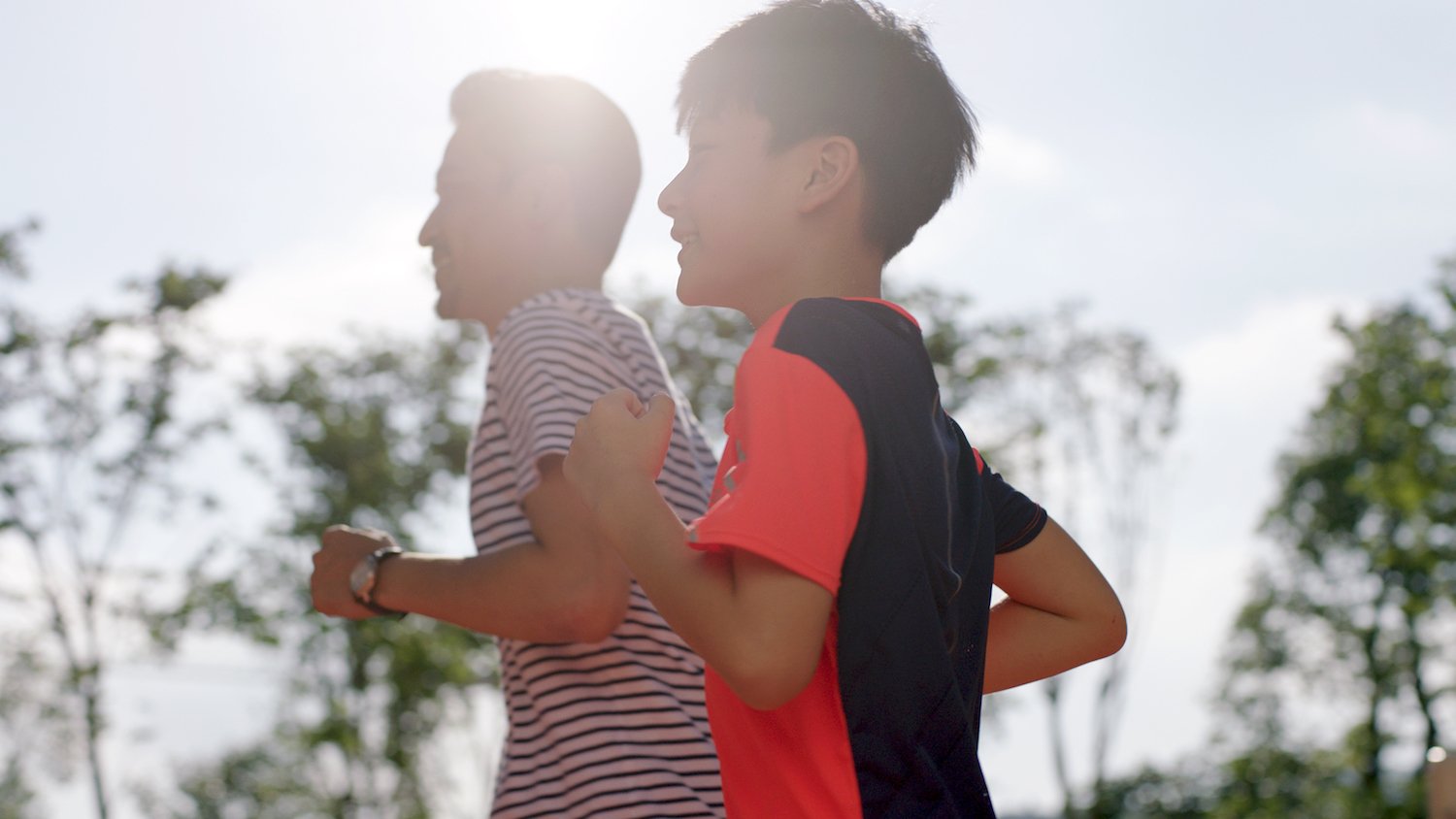 Peranakan Terraces & Shophouses
Discover the rich heritage of Katong and take a photo walk around Joo Chiat Road. You can find stretches of Peranakan terraces and shophouses with intricate designs and unique architecture. The renowned shophouses along Koon Seng Road are exceptionally Instagram-worthy, adorned with ceramic Peranakan floral and geometric tiles.
Sri Senpaga Vinayagar Temple
With its distinct Chola-style architecture, the Sri Senpaga Vinayagar Temple is an iconic treasure in Katong that you can't miss. One of Singapore's oldest Hindu temples, you can expect to find many devotees as well as visitors there.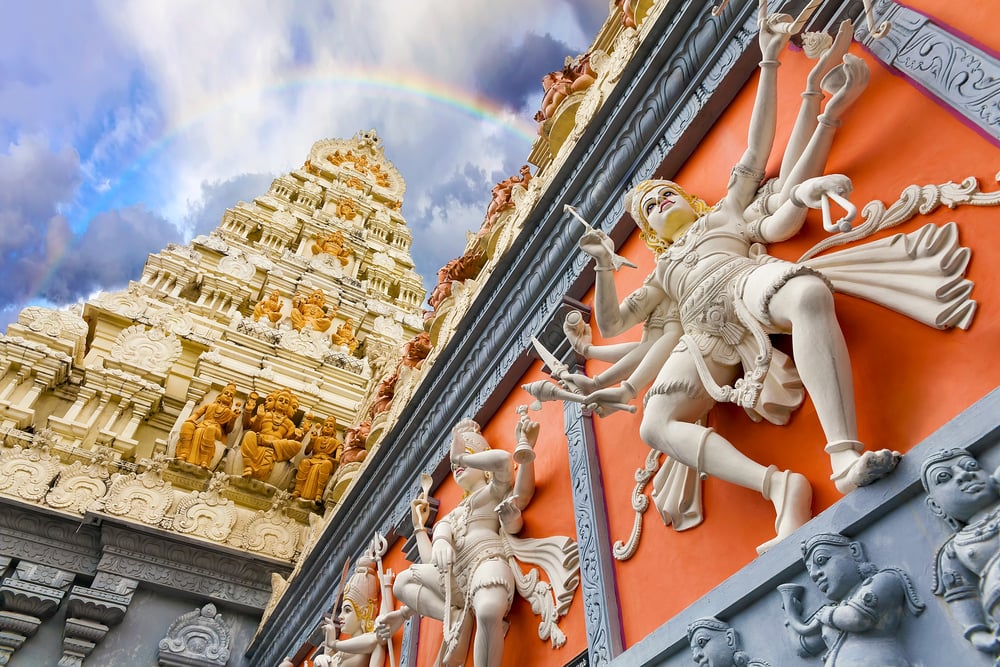 Pros of Katong
1. Prime Location
Katong has an amazing city-fringe location which provides easy and quick access to the city area and the Central Business District. Located in the East, it is also a quick drive away from Changi Airport and East Coast Park. 
2. Plenty Of Amenities
You will never run out of things to do here in Katong; for some shopping, there is i12 Katong and Parkway Parade mall. Dining out is also not an issue; there are plenty of F&B outlets all around, from hawker food, cafes, restaurants, to bars. The neighbourhood bars are bustling at night, so there's always somewhere to go if you feel like having a late night.
Furthermore, there are many sporting amenities in the vicinity, including the Chinese Swimming Club, Gardens by The Bay, East Coast Park, and the Marina Bay Golf Course.
3. Prestigious Schools
The area is filled with many reputable schools such as Tao Nan School and Tanjong Katong Girls' School. For expatriates who are thinking of staying at Katong, there is also an international school which you can send your kids to. Canadian International School offers education to children from two to 18 years old.
Cons of Katong
1. Traffic Congestion
Since Katong is a rather popular neighbourhood with both locals and tourists, it can get congested during peak hours and weekends. There are occasional traffic jams and parking can be quite a pain. 
2. No Current MRT Stations 
While construction works for the upcoming Thomson-East Coast line are ongoing, there are currently no MRT stations servicing the Katong area. As such, you will need to rely on bus services or cars to get there for now. However, once construction is done, Katong will be serviced by two MRT stations, namely Marine Parade and Tanjong Katong stations.
Katong is perfect for city-fringe living
Katong, a quaint neighbourhood in Singapore, is a vibrant blend of history, culture, and modernity. Its unique charm lies in its conserved Peranakan terrace houses, diverse food scene, and proximity to the beach. Katong's rich heritage is reflected in its traditional shophouses, now transformed into cafes and specialty shops.
Despite some traffic congestion and lack of MRT stations, it's a thriving area with a promising future. It's exciting to see Katong flourish further, and it's recommended to explore nearby places like East Coast Park and the iconic Sri Senpaga Vinayagar Temple. Katong truly offers a unique city-fringe living experience.
Find a property in Katong right now:
Studios @ Tembeling
233 Tembeling Rd · D15
1
1
$1,600,000
Tembusu Grand
94 Jln Tembusu · D15
3
2
$2,302,200
Tembusu Grand
94 Jln Tembusu · D15
2
2
$1,930,000
Tembusu Grand
94 Jln Tembusu · D15
4
3
$3,288,000
Tembusu Grand
94 Jln Tembusu · D15
2
2
$1,778,000
Tembusu Grand
98 Jln Tembusu · D15
5
7
$7,888,000
Tembusu Grand
98 Jln Tembusu · D15
4
4
$3,288,000
Tembusu Grand
92 Jln Tembusu · D15
3
2
$2,302,000
Tembusu Grand
96 Jln Tembusu · D15
3
3
$2,688,000
Tembusu Grand
92 Jln Tembusu · D15
1
1
$1,328,000
Would you like to live in Katong? Voice your thoughts in our comments section or on our Facebook community page.
Looking for a property? Find the home of your dreams today on Singapore's largest property portal 99.co! You can also access a wide range of tools to calculate your down payments and loan repayments, to make an informed purchase.
About Madeline Foo
Looking to sell your property?
Whether your HDB apartment is reaching the end of its Minimum Occupation Period (MOP) or your condo has crossed its Seller Stamp Duty (SSD) window, it is always good to know how much you can potentially gain if you were to list and sell your property. Not only that, you'll also need to know whether your gains would allow you to right-size to the dream home in the neighbourhood you and your family have been eyeing.
One easy way is to send us a request for a credible and trusted property consultant to reach out to you.
Alternatively, you can jump onto 99.co's Property Value Tool to get an estimate for free.
If you're looking for your dream home, be it as a first-time or seasoned homebuyer or seller – say, to upgrade or right-size – you will find it on Singapore's fastest-growing property portal 99.co.
Meanwhile, if you have an interesting property-related story to share with us, drop us a message here — and we'll review it and get back to you.
Join our social media communities!
Facebook | Instagram | TikTok | Telegram | YouTube | Twitter