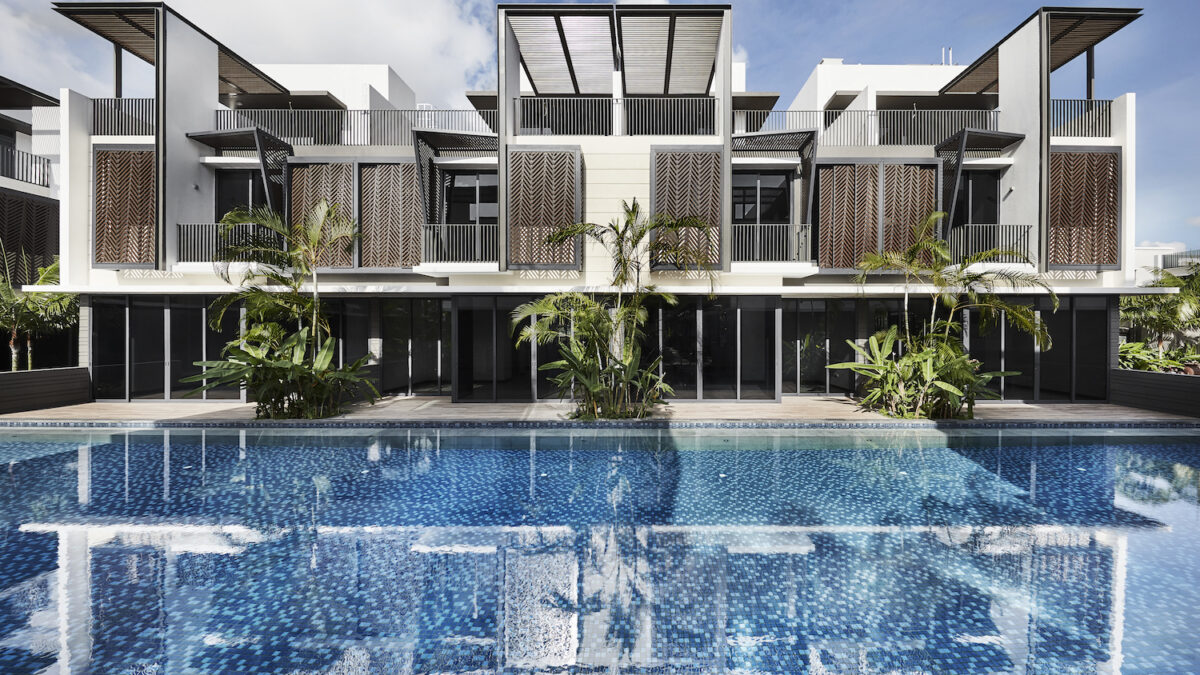 Cluster homes are a unique property type offering the best of both worlds – strata landed homes with lifestyle facilities. Sales of cluster homes registered a climb of 168 per cent from 2014 to 2017, out-performing their landed counterparts which clocked in an increase of 141 per cent, according to data obtained from URA Realis.
Whatever one's reason for buying a cluster home may be, it is a top option for home buyers who want to enjoy the perks of both lifestyle facilities and landed living!
Cluster homes 101
Cluster homes are essentially a hybrid housing scheme set within a gated community. Such developments feature landed units of different configurations including terrace houses, semi-detached houses and bungalows; they too offer a great deal more tranquility and privacy than traditional condominiums.
As cluster homes come with a strata title (defined as "a form of ownership devised for multi-level apartment blocks and horizontal subdivisions with shared areas"), developers are able to equip these properties with shared facilities such as swimming pools and gymnasiums.
The benefits you enjoy from buying a cluster home
#1: Cluster homes offer the best of both worlds
Here's the first and most obvious benefit of cluster homes: you get to have your cake and eat it too. Cluster homes even come with 24-hour security, so you have peace of mind that your family and property is safe!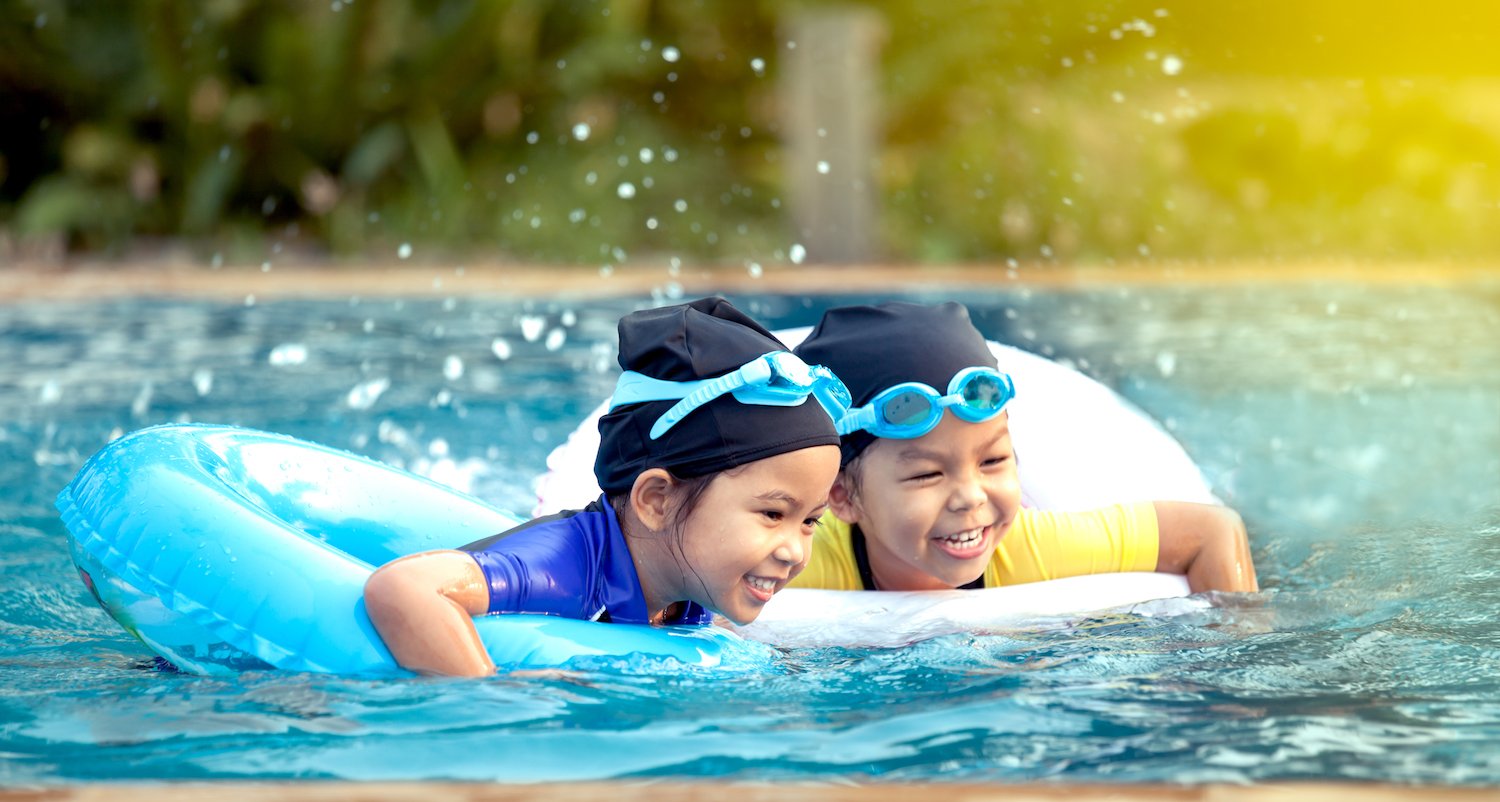 #2: Access to exclusive lifestyle facilities
Low density living in cluster homes mean that facilities are shared among far fewer people. So you can enjoy the exclusivity you desire, without having to jostle for space in the swimming pool or gymnasium.
#3: Suitable for families with children
Cluster homes usually come with playgrounds and plenty of open space for children to play at, all within the safe confines of a gated community. The comprehensive range of child-friendly facilities make cluster homes an ideal setting to raise a family.
#4: Cluster homes are deemed more affordable
Many homeowners are priced out of the market when it comes to landed homes because of the large quantum required to purchase a landed property. However, cluster homes come with a lower price tag and are more accessible to a larger market segment. If you've always dreamed of living with your family in a landed property, do give cluster homes some serious consideration because they could be the best option to achieving your upgrading goals.
#5: Potential return on investment
If you wish to sell your cluster home a few years down the road, you'll be happy to learn that cluster homes have been shown to appreciate more quickly than traditional private properties!
In a study published by real estate firm SLP, the capital value of 99-year leasehold cluster homes rose 20.1 per cent during the property boom of 2009 to 2013. In contrast, conventional leasehold landed properties rose by only 15.1 per cent.
Demand for cluster homes outstrip supply
Based on anecdotal evidence, demand for cluster housing has been on the rise due to the limited number of new launches the past few years. Since 2015, the number of cluster homes put on the market has been much lower than the 10-year average of 200 units. As of January 2018, figures provided by URA show that the number of new cluster homes available for sale were at an all-time low since 2014.
For homebuyers who have been waiting for the next cluster home opportunity, you have much to cheer about as Alana at Sunrise Terrace has received its TOP and is available for immediate occupation!
Alana – cluster housing in a resort setting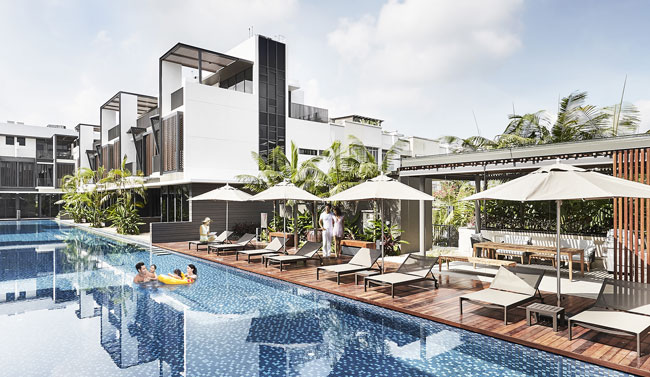 Meaning "fair and beautiful" in Hawaiian, Alana has been designed around a Hawaiian theme, featuring an abundance of lush greenery and multi-hued flowers. Exuding a tropical resort vibe, Alana has kept up with its Hawaiian theme even on communal grounds with monikers such as Moku Ola lap pool and Oahu central garden.  
The cluster homes at Alana comprise 3-storey terraces laid out over four distinct areas – Kala (meaning sun) featuring a 50-metre pool and garden pavilions, Ola (meaning healthy) with its lush foliage of tropical plants, Kai (meaning ocean) showcasing brightly hued flora such as plumeria and sea hibiscus and Nani (meaning beautiful) displaying resplendent flora lining colourful walkways. A visual feast and refreshing sensory experience, garden homes at Alana provide residents with the best nature has to offer.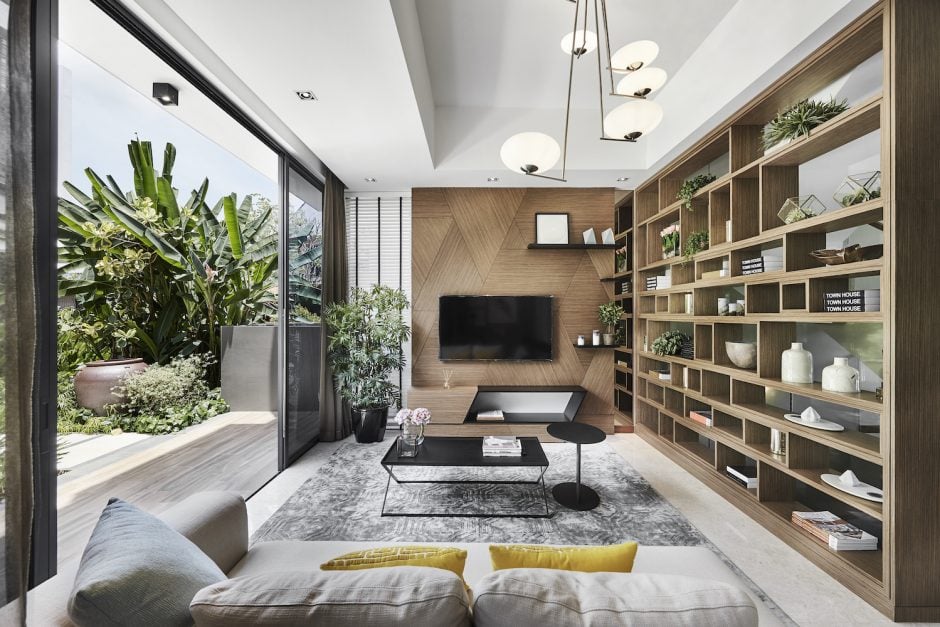 Each terrace comes with a basement level connected to private underground parking for two cars. On the first storey, you will find a fully equipped kitchen fitted with top-of-the-range appliances and a spacious living area where your family can spend many evenings partaking in sumptuous meals and quality time together. Taking the stairs up to the second storey, this is where the main bedrooms are located where you and your family can rest and recharge for the day. On the third level, you'll find a living space that can be used as a bedroom or study, which connects to a roof terrace.
If you have school-going children, you'll be pleased to note that highly-regarded education institutions such as Rosyth School, CHIJ St Nicholas Girls' School, Anderson Junior College, Chatsworth International School and Nanyang Polytechnic are located close to Alana.
Proximity to major expressways such as CTE, SLE and TPE provides you with good connectivity to major business hubs and the CBD.
What about townhouses? How are they different from cluster homes?
Cluster homes and townhouses are share many similarities – while cluster homes may only be purchased by Singapore Citizens (PRs/foreigners must seek approval to purchase cluster homes), townhouses may be purchased by Singapore Permanent Residents (PRs) and foreigners.
More specifically, SLA's website states that the only landed properties which PRs and foreigners are eligible to purchase are "strata landed house in an approved condominium development." PRs and foreigners looking to purchase a townhouse can give serious thought at Hillsta, a unique development at Phoenix Road.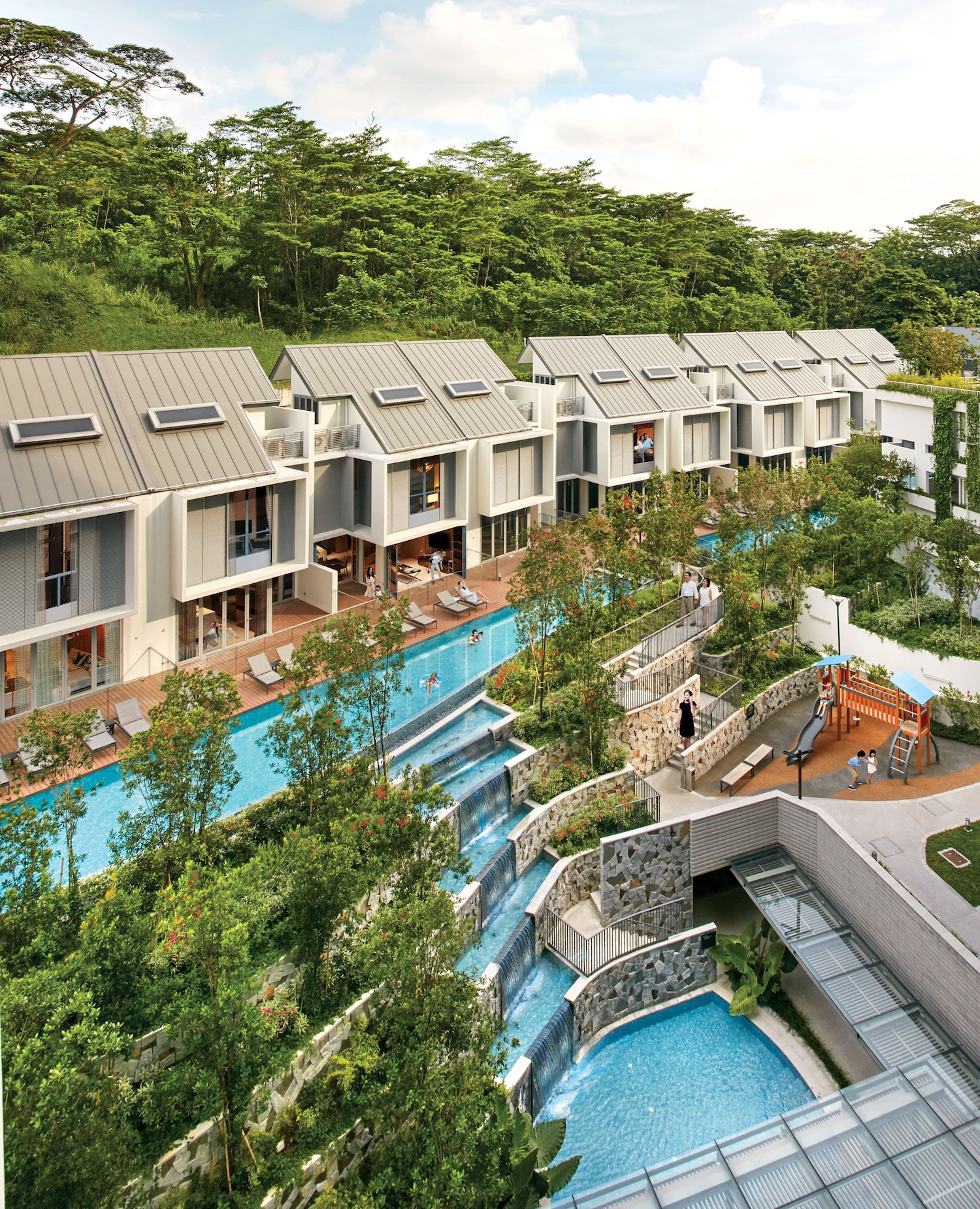 Hillsta – townhouses in a garden setting
Taking a leaf from nature and the Japanese concept of Satoyama which creates harmony by integrating living spaces into existing natural landscapes, the townhouses at Hillsta offers PRs and foreigners the twin benefits of landed living and full condominium facilities such as a 50m lap pool, spa pavilions, tennis court, gymnasium and children's playground.
Hillsta is also located within a 15-minute drive away from the following international schools – Dulwich College, Canadian International School (Lakeside Campus), Swiss School in Singapore, Singapore Korean International School, Singapore American School and the German European School (main campus).
Since a revision of rules in 3 April 2012, URA no longer permits the building of strata-titled landed homes in projects with condominium status. As such, Hillsta condominium offers PRs and foreigners the rare opportunity to purchase a townhouse, as new townhouses in new developments are no longer permitted to be sold to PRs and foreigners.
Only a limited number of townhouses at Hillsta are still available for sale.
Be a smart homebuyer today and give your family the best of both worlds with either a cluster home or townhouse!
For more information about Alana or Hillsta, visit www.fareast.com.sg, WhatsApp +65 9712 2344 or call +65 6534 8000.
Presented by Far East Organization