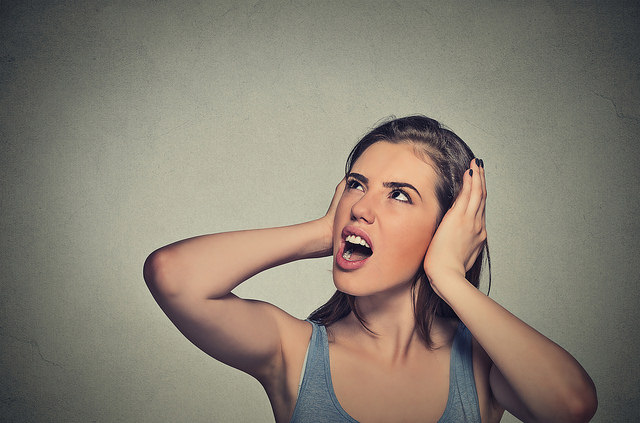 If you're about to rent a property, or buy one, then don't just look inside the house. (Cover image credits) This is Singapore; we're so densely packed, you can't pick your nose without three neighbouring families noticing. That you're always uncomfortably close to neighbours is our point – and here are some ways to spot potential unruly neighbours:
Unruly neighbours in the vicinity up the noise levels
Many Singaporeans still haven't developed the habit of dropping by the property, at different times of day during the house hunting process. It's important to do this, to get a sense of the noise levels.
If the viewing takes place at 3pm, then of course the unit will be peaceful. Everyone's out to work, and even the neighbour's insufferable chihuahua is asleep. But you need to drop by again in the evenings (you don't need to go in the house, just check the general area), preferably around 7 pm.
That's when everyone is back home. If the unruly neighbours have a penchant for blasting heavy metal music, or get into roaring arguments, evening time is probably when you'll hear it.
(Bonus: if you drive, it lets you check out how bad the traffic congestion is, during the 6pm – 7pm rush home).
There's a CCTV that's placed in a prominent spot
This may not be an issue. Perhaps the former owner just likes to play things safe. Or maybe, the CCTV is prominently placed as a deterrent for loan shark runners, and difficult neighbours.
Most HDB owners don't install CCTVs, until a good reason comes along – catching the disgruntled neighbour who urinates on their shoes, identifying the loan shark runner who glues their lock shut, and so forth. CCTVs may also come about as a result of a crime (some people install one after they've been burgled). Problems arising from all of the above issues are no fun to deal with and it's best to exercise caution before sealing the deal.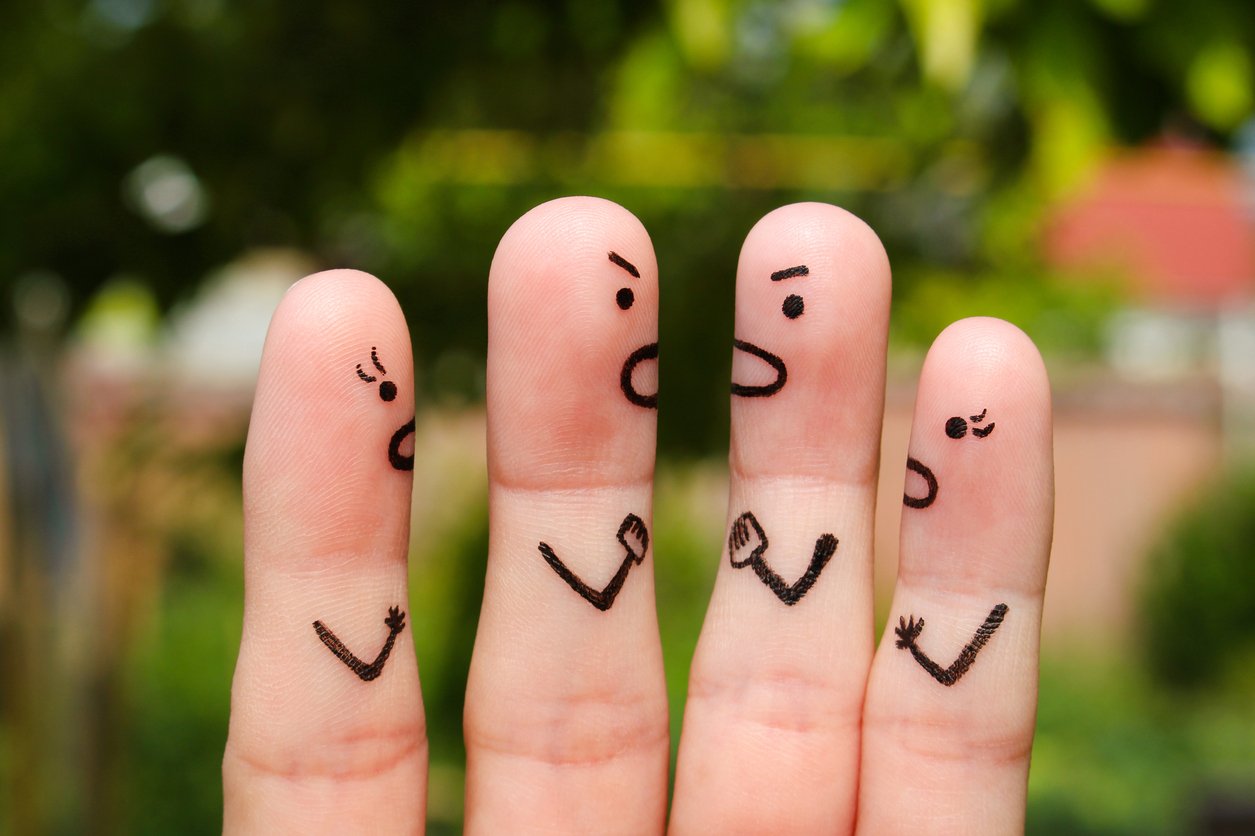 There's graffiti at the landing, or near stairwells
Look closely, because sometimes there's a thin coat of paint over it. What you're looking for is the famous "O$P$", that indicated loanshark activity.
Sometimes, loanshark problems don't show at the front door of the property itself – the previous owner (or their property agent) would have been careful to remove any signs long before you arrived.
Note that, even if the home you're renting or buying isn't targeted by loansharks, this can still be a problem. Some loansharks may threaten every resident in the block, and their routine vandalism can result in damage to your property.
Who knows, the previous owner of the apartment you've got your eye on might have qualified as being one of the unruly neighbours in the hood and that comes with a set of problems which may linger on long after they've packed their bags.
You're allergic to cats and dogs, and one just dashed past you
Cats, dogs, and property website writers are common pets kept in HDB flats. If you're allergic to any of them, keep your eyes and ears open.
Ask the property agent whether the owners have pets. To be sure, walk up and down the corridor for a bit, and see if you can hear telltale sounds like barks. Most pet owners in Singapore are considerate, and will acknowledge your allergies. However, (1) not all are, and (2) it may not be easy to stop allergens like fur and ticks from crossing over your threshold.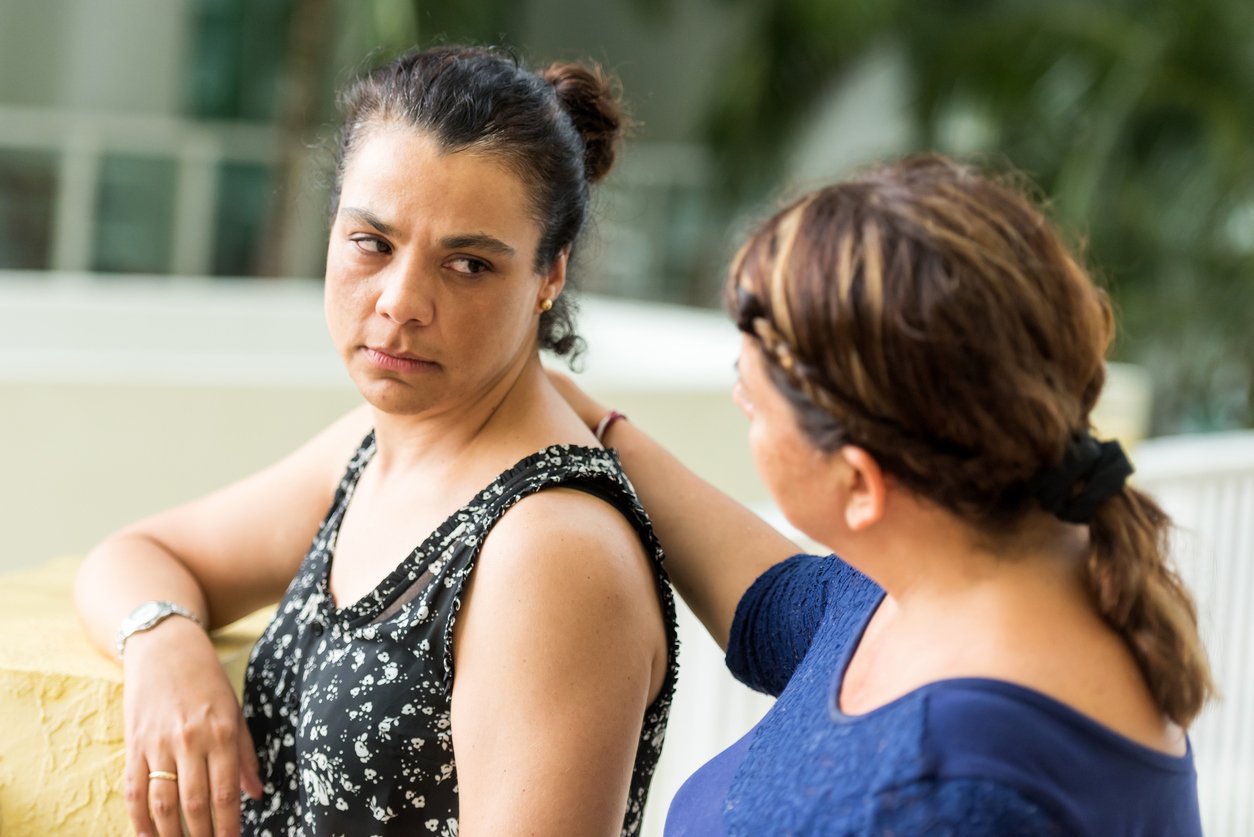 You "see" the signs of a potentially noisy family through an open door
Sometimes, you can catch a glimpse of what's in a neighbour's house. Look out for items like non-digital drum kits, miniature trampolines, Nerf guns scattered all around the floor, etc. These are possible signs that the neighbour has children (i.e. are not likely to be quiet), or are the sort who accommodate all their children's friends.
Of course, this isn't a definite sign that they will be noisy – but it should at least prompt you to check back in the evening (see point 1).
The neighbour shows signs of being a hoarder
If the corridor is filled with cracked flower pots, discarded magazines, a bicycle missing a wheel, and enough junk to drown a rat, you might be moving in next to a hoarder.
These types of neighbours can get defensive about "their" space, and leave you tiptoeing across a minefield of junk every time you traverse to and from your home. Even worse, hoarders tend to create unhygienic conditions. If the neighbour's home is packed to the ceiling with plastic bags full of junk, you can bet cockroaches and other vermin aren't far away.
Incidentally, one other good way to spot a lazy or sloppy neighbour is with decorations. If it's February and the moldy Christmas decorations are still up, then brace for their potential slob behaviour.
Be sure to arm yourself with this list (and check it twice!) to spare yourself the future hassle of having to deal with unruly neighbour. 
If you're hunting for a rental unit, we recommend you check out the rental viewing checklist for the savvy tenant for tips on what to look out for and What you should do to handle noisy neighbours.
Find the home of your dreams today at Singapore's largest property portal 99.co!
About Ryan Ong
Looking to sell your property?
Whether your HDB apartment is reaching the end of its Minimum Occupation Period (MOP) or your condo has crossed its Seller Stamp Duty (SSD) window, it is always good to know how much you can potentially gain if you were to list and sell your property. Not only that, you'll also need to know whether your gains would allow you to right-size to the dream home in the neighbourhood you and your family have been eyeing.
One easy way is to send us a request for a credible and trusted property consultant to reach out to you.
Alternatively, you can jump onto 99.co's Property Value Tool to get an estimate for free.
If you're looking for your dream home, be it as a first-time or seasoned homebuyer or seller – say, to upgrade or right-size – you will find it on Singapore's fastest-growing property portal 99.co.
Meanwhile, if you have an interesting property-related story to share with us, drop us a message here — and we'll review it and get back to you.
Join our social media communities!
Facebook | Instagram | TikTok | Telegram | YouTube | Twitter