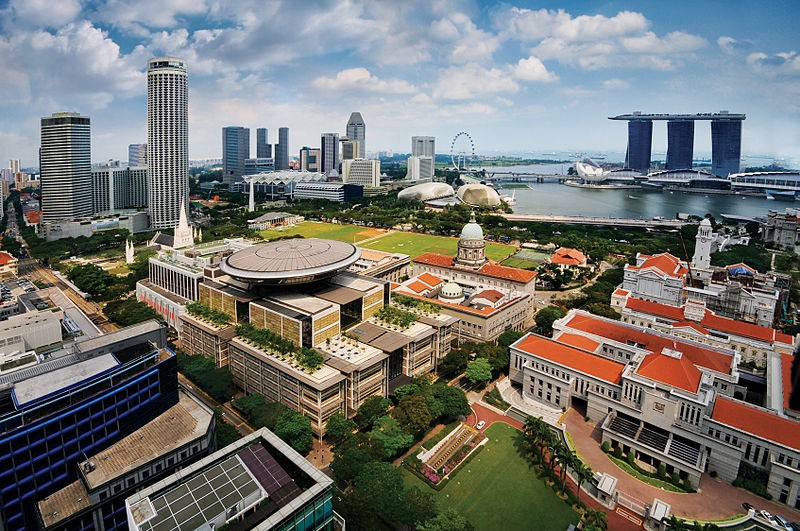 (Credit)
There's been a sharp increase in sales volumes in February and March this year. But while this shows improved market sentiment, there are still barriers that prevent a sharp rebound in the property market. In all likelihood, the government has learned from the fast recovery we saw in 2009, which saw property prices shoot up by almost 60 per cent to a peak in 2013. Here are the factors currently in the way of such a repeat performance:
The rebound waiting to happen
As we've mentioned in previous articles, there was a sharp rebound in February and March. Sales volumes leapt up by 155.8 per cent between January and February, and rose a further 81.8 per cent in March. At the same time, prices remained more or less the same, suggesting the market may have touched bottom.
We've also mentioned we saw similar situations like this, such as in 2009, where the spike in sales volumes was followed by a sharp rebound. At present however, there are a few factors still stopping this from happening. These are:
The most important cooling measures are still in place

Rental rates are still low

Economic uncertainty

The risk of rising property loan rates in 2017
The most important cooling measures are still in place
One particular cooling measure, the Seller Stamp Duty (SSD), has been eased. The SSD was a tax imposed on the sale of a property within four years, as a way to discourage house-flipping. In March this year however, the SSD was scaled back to three years, and the tax rate reduced.
However, the SSD is not the main contributor to the sluggish property market. A shorter SSD period is of help to short-term investors and speculators. However, it makes no difference to home buyers, or landlords looking at long term investments which exceed the SSD period anyway.
The main clamp on a property rush is the Additional Buyer Stamp Duty (ABSD), which imposes a tax of up to 15 per cent on property, and the Total Debt Servicing Ratio (TDSR), which restricts loan repayments to 60 per cent of a borrower's income.
Unless these two measures are eased or removed, the recovery in property prices is likely to be gradual rather than sharp.
There is a chance property prices could rise sharply anyway, in the event prices fall to the point where buyers see only potential profit. However, the government could impose or tighten cooling measures further if that happens – we don't know what the authorities consider to be an acceptable price range.
Rental rates are still low
According to CBRE research, rental rates last year were down 13 per cent from the peak in 2013. This is caused in part by the increases in supply of private properties (on 6th February 2017, the Ministry of National Development announced there would be no halt in government land sales tenders, which suggests ample supply of private property in the near future).
Labour sector restructuring should also be factored in, as Singapore works to reduce our reliance on foreign labour. At the same time, the number of highly paid expatriates who can afford to rent condos and luxury properties is shrinking (see point 3).
With low rental rates unable to keep up with property loans, there is muted interest among investors. Along with the worries of rising loan rates (see point 4), some investors may hold back for fear of property purchases becoming liabilities.
Economic uncertainty
2015 and 2016 saw significant fallout from a glut of cheap oil. This had a negative impact in the oil and gas industries, as low prices became unsustainable and ate into bottom lines. It also had a spillover effect in the finance industry, as most such energy companies are highly leveraged (the Swiber default being a prime example).
Highly paid expatriates from these sectors are in short supply, leading to declining interest in luxury property investments. However, there is an impact across the board – housing allowances as a whole are likely to shrink, and even landlords renting out mass market condos may see fewer prospective tenants.
The current economic environment is also less than predictable, with the formalisation of Brexit pending, and radical policies in the new United States administration. This could prompt both local and foreign investors to hold on to their cash, and hesitate before committing to capital intensive assets such as property.
The risk of rising property loan rates in 2017
An ongoing bugbear is the four proposed interest rate hikes in 2017, by the American Federal Reserve. While the rate hikes are gradual, they still mark the end of the low interest rate period from 2008.
Locally, the Singapore Interbank Offered Rate (SIBOR) will rise in tandem with the Federal rate hikes. As many home loans are pegged to SIBOR rates, this will mean a significant increase in property loan rates this year (barring the possibility that banks are able to innovate and provide alternative loan packages).
This will aggravate issues with already low rental rates (see point 2), and many landlords will fear the prospect of decreasing rental yields.
Regardless, the property market continues to provide good opportunities for home buyers
While investors will have to ponder their prospects carefully, home buyers are in a good position. Property prices have declined almost 11 per cent since the peak in 2013, and it is improbable that they will go much lower (Singaporean property owners tend to have significant holding power).
The current property slump represents an opportunity for both upgraders and first time home buyers, who should not assume similar opportunities in the future.