With home prices rising faster than income levels, some young Singaporeans wonder if they'll even be able to afford a small BTO flat. We have good news: it's much harder to be "priced out" of Singapore property than you think:
At what income range are you priced out of private property?
For this example, we'll use The Serenno at Haig Road. At $1.2 million, this is a well-priced, mid-range property that's representative of many Outside of Central Region (OCR) condos.
We will make the following assumptions:
You want a unit that is at least two-bedroom, as anything less is too small to raise a family in
You have no other property
You are a Singapore Citizen
Aside from the home loan you are taking, you're debt free
You qualify for the full loan amount (75 per cent of the property price)
You take a loan for 30 years, at an interest rate of around two per cent per annum
This comes down to:
A cash down payment of $60,000
A further down payment of $240,000 in cash or CPF
Monthly loan repayments of around $3,326 per month
Under the Total Debt Servicing Ratio (TDSR),  this buyer would need a minimum income of at least $5,545 per month (The TDSR framework means your home loan repayment, plus other loan obligations, cannot exceed 60 per cent of your monthly income).
But it's a bad idea to buy when you just barely meet the TDSR. Your income should be at least a little higher than the TDSR requires – remember you still need to handle costs such as property taxes and maintenance. So we'll pad the required income by around 20 per cent: overall, this would mean you're priced out of private property if you're a sole borrower earning less than $6,600 per month.
Note that, for sole borrowers who want to maintain a high level of financial prudence, even $6,600 a month is too low. Some financial planners will recommended you keep monthly repayments to just 40 per cent of your monthly income (consult your fianncial advisor for details).
Maintaining this higher level of prudence means you're priced out without an income of around $8,315 per month.
At what income range are you priced out of a three-room flat?
We use three-room flats because three-room and four-rooms are the most common "acceptable living sizes" to Singaporeans.
At the time of writing, a typical three-room BTO flat, in a non-central area, is around $320,000. We'll subtract the CPF Housing Grant, and say its cost is around $300,000. We'll also consider that you take a 30-year HDB loan, at the usual 2.6 per cent per annum.
We also assume you do not have any outstanding loans, such as car loans or student loans.
Under an HDB loan, you would pay:
10 per cent of the purchase price, which can come from cash, CPF, or a mix of both. That comes to $30,000.
Monthly repayments of around $1,081
For HDB loans, your monthly repayments cannot exceed 30 per cent of your monthly income; this is called the Mortgage Servicing Ratio (MSR). This is applicable to HDB flats and ECs.
(Unlike the TDSR, the MSR refers strictly to your home loan obligations; it doesn't factor in car loans, student loans, etc. Note that borrowers need to meet both MSR and TDSR requirements).
In the example above, a sole borrower would need an income of at least $3,600 per month, to meet the MSR.
Again however, we should pad this by about 20 per cent, to make sure you're not just barely scraping by. This would mean that a sole borrower should make roughly $4,300 per month, to avoid being priced out of a three-room flat.
At what income range are you priced out of two-room flats?
A new two-room flat can be bought for as low as $85,000*. After a $20,000 subsidy, this drops the amount to about $65,000 (note that lower income Singaporeans typically have more subsidies; but let's assume for this example it's the only one).
Note that HDB loans are not possible for two-room flexi flats on a short lease.
We'll also assume you take a 30 year loan, at 2.6 per cent per annum.
You would need a downpayment of $6,500 in cash or CPF. Monthly repayments are around $234 per month. A sole borrower would technically meet the MSR even on an income of just $780 per month.
So yes, the famous saying that you can own a flat on an income of $1,000 a month is true. However…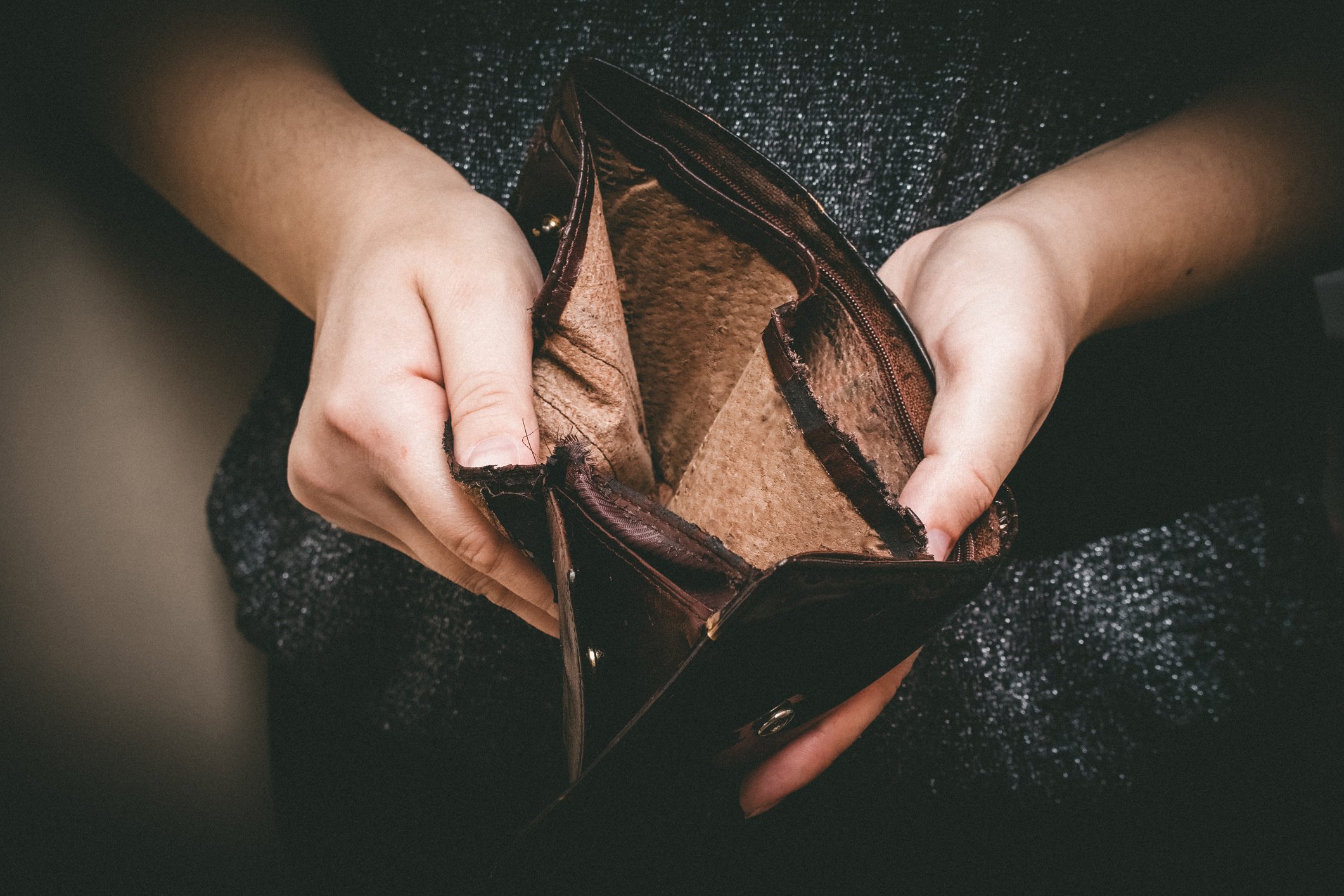 *Two-room flexi-flats can be even cheaper, but come with shorter leases. Also, note that not everyone can buy a two-room flat. Check with HDB for more details.
Think twice before buying a flat on such a low income, even if you can
If you're earning $1,000 or below it may not be the best idea to buy a flat; even if you're not theoretically priced out.
Given the daily costs of food, transport, medication, etc., a commitment of $234 a month can be significant. You also need to work out if you can keep servicing the home loan, if you run into medical emergencies, retrenchment, etc.
We suggest that you consult a financial planner or other qualified persons, before deciding to buy a flat on a lower income.
Most Singaporeans are not priced out of owning a home, even if Singapore property is far from cheap.
If you're going to compare us to regional markets, such as Vietnam or Thailand, Singapore is not going to win the "cheapest homes" award. But luckily, we're not (yet) at the point where the average Singaporean is priced out of a home…yet.
Hopefully, the government will stay focused on the needs of home-buyers; and we look forward to the day when more than just 20 per cent of our population can aspire toward private property.
Visit  99.co and browse properties by price; you might find more affordable units than you expect.
Do you feel you're priced out of Singapore's property market? Voice your thoughts in our comments section or on our Facebook community page.
If you enjoyed this article, 99.co recommends 5 Important HDB Schemes Singaporeans Might Have No Clue About, and 9 Essential New Year's Resolutions for HDB Owners (2019).
Looking for a property? Find the home of your dreams today on Singapore's largest property portal 99.co!