Landed public housing in Singapore? Yes, these do exist. If you're lucky enough to snag one of these HDB terrace flats for yourself, you can expect to enjoy an abundance of space spread out across two storeys and a front porch. (Cover image credits) Read on to learn more about these gems, and where you can find them!
The story of how HDB terrace flats came into existence dates way back to the 1960s, when the Housing and Development Board (HDB) hadn't come into the picture yet. Back then, public housing matters were handled by the Singapore Improvement Trust (SIT), and it was the SIT who developed these terrace houses in Jalan Bahagia, Whampoa, as well as Queenstown.
So what's the deal with these public terrace flats – how do they differ from other landed properties? You won't be able to distinguish them from their private counterparts unless you take a closer look and spot the HDB block numbers on them, but the main difference lies in the rights to the land. As with other public housing, these terrace flats are not freehold properties, meaning that the deed doesn't belong to the homeowner. Essentially, the land on which these terrace flats are built can be taken back by the government after the lease is up.
Even though terrace flats aren't freehold properties, the appeal lies in the fact that these flats are significantly cheaper than landed properties of the same size. Aspiring landed homeowners have the backyard to convert into their own secret garden at these HDB terrace flats. For the rest of us who live in public housing, the only chance we have to indulge in some green finger activities is to have the odd money plant here and there.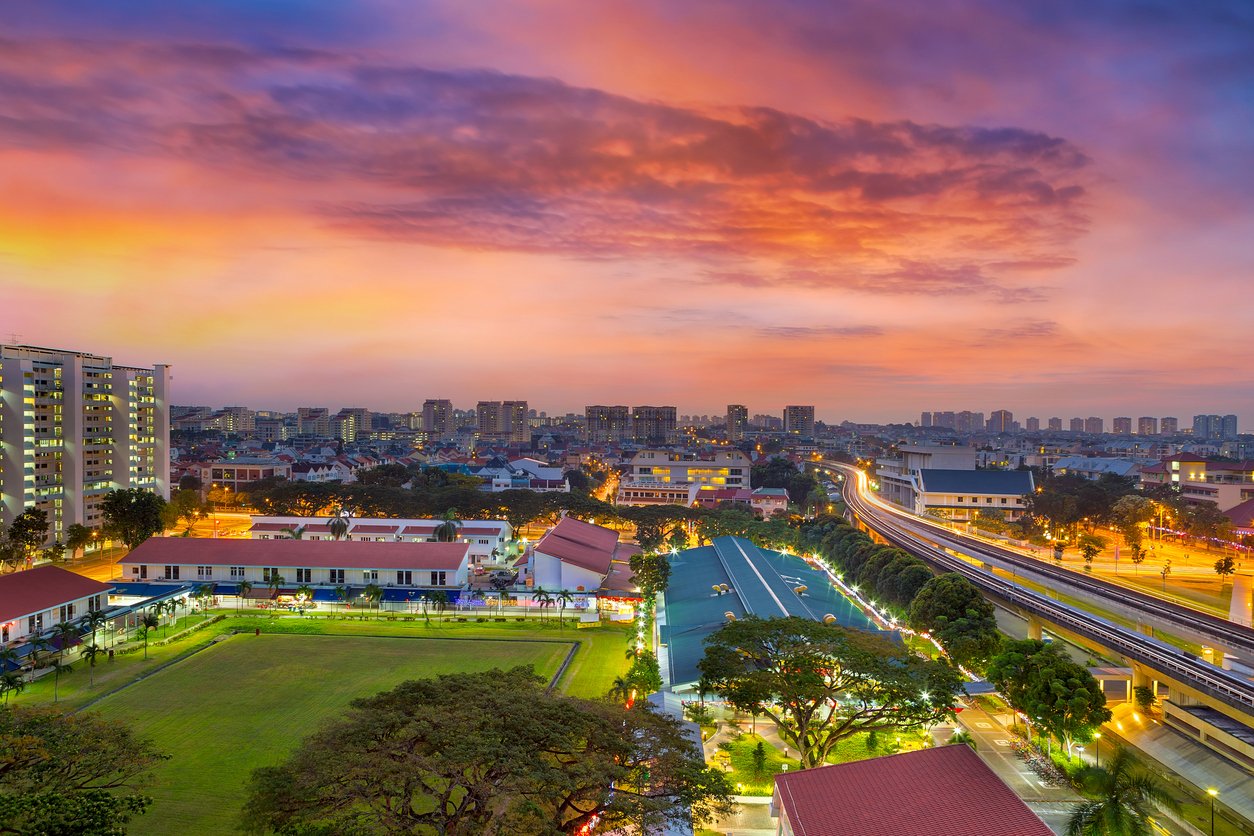 If you're wondering how much one of these terrace flats cost, the answer is anywhere from $600,000 to over $1,000,000. One of the most recent terrace flat sales is that of a 4-room unit at Stirling Road, Queenstown; this was sold at $980,000 in April 2016. Given its area of 1,162.5 square feet, this works out to be approximately $843 per square feet, making this unit the most expensive terrace flat and 4 room flat sold in Queenstown to date. In 2013, a corner HDB terrace unit at Whampoa commanded a whooping $1.02 million.
There are only 285 of these terrace flats available in Singapore; the good news is that if you're hoping to snag one of these for yourself, there are a few units currently listed on 99.co that are up for grabs. Check out this stunning 947 square feet unit at Jalan Bahagia going for $868,000. Other listings include a 936 square feet flat going at $900,000, and a 893 square feet flat going at $850,000.
Once these units are off the market, there's no telling when you'll see another terrace flat being listed – so act quickly if you're interested!
Want to keep your options open? You've also got jumbo HDB flats, executive maisonettes, 3Gen HDB flats and walk-up apartments to choose from. When in doubt, there's no harm in taking more time to mull over things before making a decision; the last thing that you want to do is to rush into a property purchase!
Find the home of your dreams today at Singapore's largest property portal 99.co!