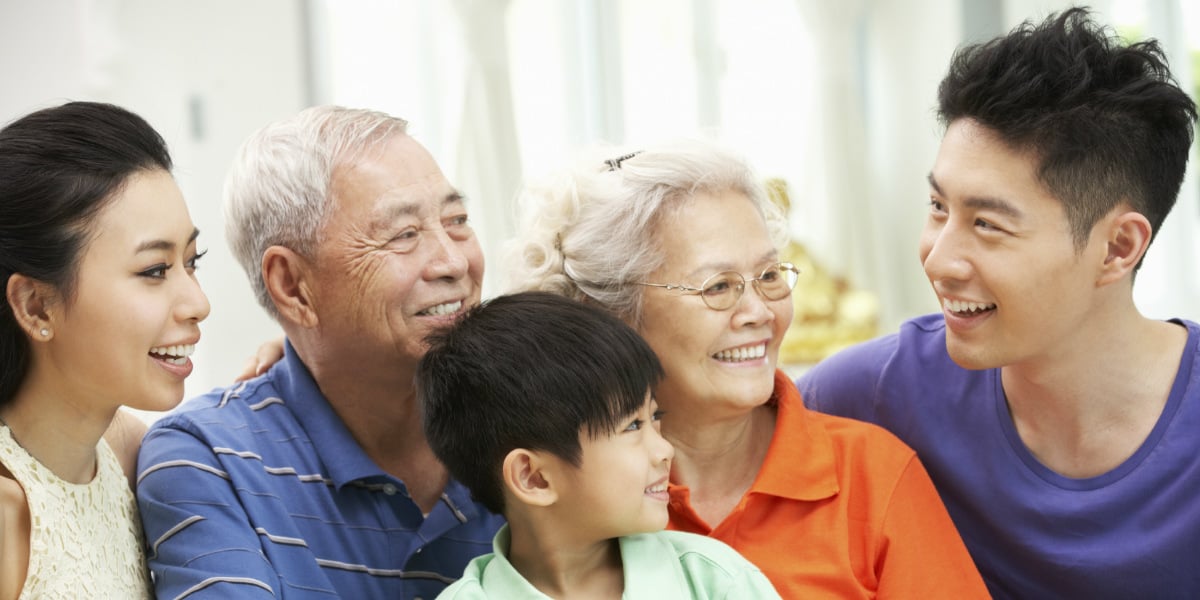 By now, you've probably heard that the take-up rate for 3Gen HDB flats have exceeded expectations. Which is not hard, because the bar wasn't set that high to begin with. A whole range of less-than-flattering assumptions which run the gamut from – "no one wants to live with their parents" to "the resale restrictions are too tight" and even "the extra five square metres of space is not enough to keep warring parties from going at each other's jugular".
Well, turns out the experts and naysayers were wrong. But here's what you should know before taking the plunge.
What are 3Gen HDB flats?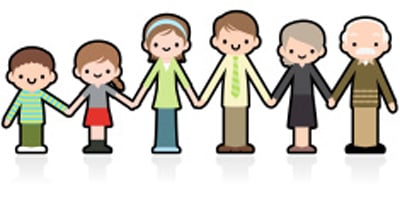 These are flats that are five square metres (54 square feet) bigger, on the average. This is enough to make a life-changing difference, and if you don't believe that, then you don't live with parent(s) or in-law(s) who blast Cantonese operas in the next room.
3Gen flats are more or less the same price as other BTO flats, with going rates of between $315,000 to just over $500,000 based on location. However, they can only be bought by multigenerational families, comprising of a married or courting couple, and one set of parent(s) (two sets of parents would be a formula for a CrimeWatch episode).
In an age of shrinking flats, this is attractive to Singaporeans who hold on to old school family values and would like the entire family under one roof.
While analysts predicted the demand for these flats to be between 50 and 60 percent, the take-up rate has exceeded 83 percent; this makes 3Gen flats one of the more desirable HDB flat types on the market.
But before you make a beeline for one, here's what you need to consider:
3Gen HDB flats can only be sold to other multigenerational families
When you want to sell your multigenerational flat, it has to be to another multigenerational family. Even when the Minimum Occupancy Period (MOP) is over, you cannot sell your flat to, say, a young couple who does not have one parent staying with them.
This is problematic, because young couples are quite likely the most sizable demographic of buyers when it comes to resale flats. I daresay 3Gen HDB flats are out of question for some of them – say a young couple who can't wait for a BTO flat to be built purely because they can't wait to flee their parents' coop.
What this all means is that buyers of 3Gen HDB flat buyers are a pretty select group. Certainly, multigenerational homes are not for those who view their flats as an investment to be cashed in on in the short haul. The latter category of buyers are better off looking at other options.
You save a lot of money, as a tradeoff for the inconvenience
There is an additional CPF grant of $10,000, for those living near their family. For obvious reasons, there's no way you can fail to qualify for this, if you buy a 3Gen HDB flat.
For budget conscious families, this is just one major savings on top of others. You also save a lot of money by buying groceries in bulk, sharing the cost of the utility bill, and by cooking for everyone as a group.
Of course, this has to make up for the possible inconvenience of having everyone under the same roof.
One group of buyers who could benefit are those whose parents require regular care. For example, if your elderly mum or dad needs certain medical procedures to be performed regularly, you may find it better having them under the same roof, rather than having to travel to and from their place every other day. With everyone playing a part, you and your extended family can also depend on one domestic helper, instead of having to hire two helpers for two separate households.
In an alternative scenario, if your parents are still fit and willing, they can double up as free childcare services, please don't throw anything at me. I'm just saying, young couples financing their first mortgage might save a ton of money, if grandpa and grandma can look after the kids at home.
You can't rent out rooms during the MOP
Unlike other HDB flats, you can't let out individual rooms until after the MOP (before you ask, yes, you can do that with regular HDB flats that are three-room or larger).
As we mentioned in point 1, this isn't the kind of property that appeals to an investor mindset.
All-important questions you need to ask yourself (and everyone else!)
You may think you can get along with your parent(s) or in-law(s), but remember you are all committed to this living arrangement for the long haul. You could be looking at the next 10 or 15 years living under the same roof. Will this make everyone happy and edify the lives of most (if not all) of the occupants? Do the older folks prefer the peace and tranquility of living on their own, or are they hands-on grandparents who revel in the pitter-patter of not-so-tiny feet tearing round the house?
It's best to think long and hard about this, have frank and open conversations with your parent(s) or in-law(s), so everyone knows what they're signing up for in the long run. It may be more stressful having to dissolve the living arrangement further down the road, than to rule it out from the start.
So make sure all parties look clearly at both sides of the coin, weigh the pros and cons, before committing to a 3Gen HDB flat together.
Click here to read more about 3Gen HDB flats, or about jumbo HDB flats which are big on space too!