There's a spike in transactions for older HDB flats in Q2 2019. Just in time for National Day, and to address growing anxieties about lease decay. Is it just coincidence, or policy measures at work?
More Older Flat Sold in Q2 2019
According to the Business Times, 564 flats that are aged 40 years or above were sold between May to June this year. This is 40 per cent higher than the same time last year (403 transactions). There was also a 10.4 per cent increase in transactions for resale flats between 30 to 40 years old, with 1,219 units changing hands.
To put things in context, this wasn't just an isolated rush for older flats. The volume of resale transactions also spiked almost 30 per cent between Q1 and Q2 of this year (6,726 transactions). The volume of older flats – 40 years or above – account for only about eight per cent of the transactions.
The overall rise in volume doesn't surprise us, as we already pointed out that the resale market has is bottoming out. Also, as a cyclical phenomenon, Q2 usually sees more transactions than Q1.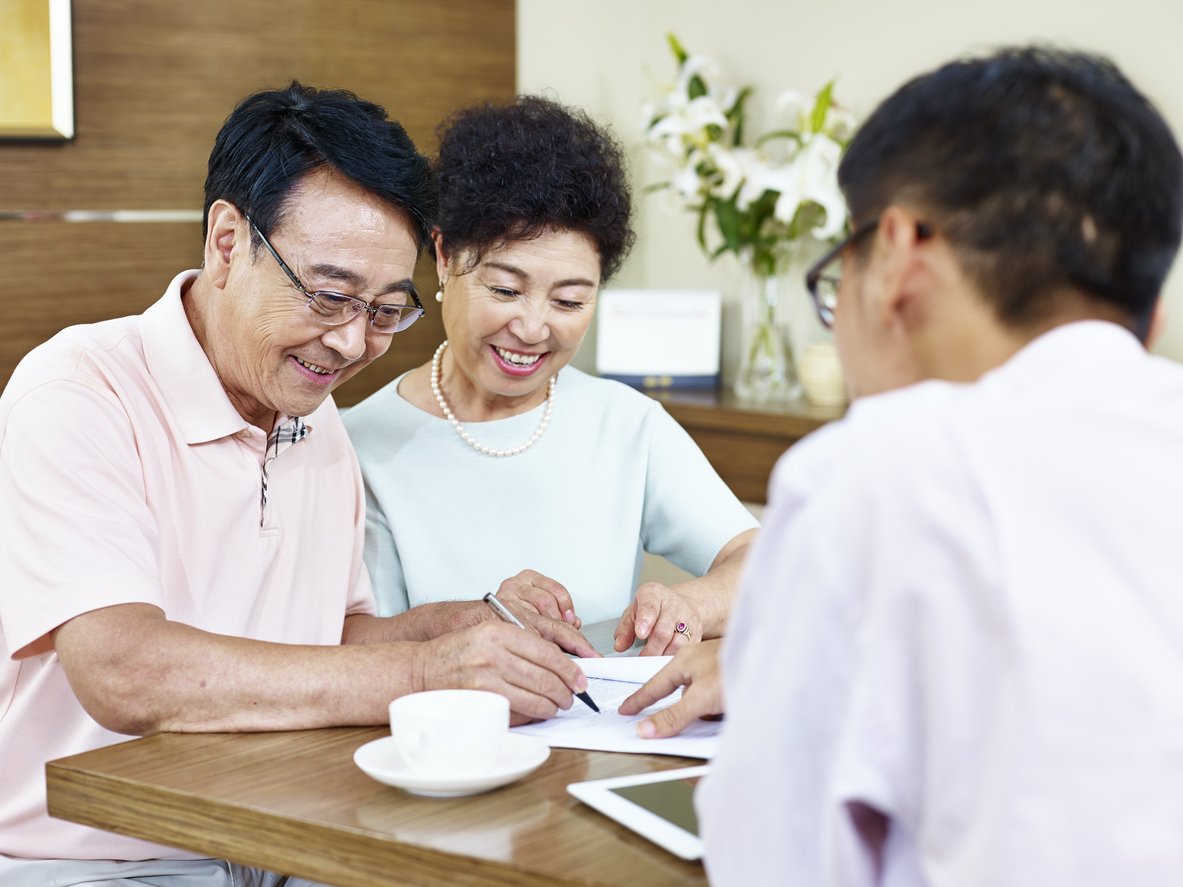 More flats are being sold in general
This year has seen a large number of flats reach their Minimum Occupancy Period (MOP). Last month, we explained how this prompted a surge of upgraders, driving up private home prices while pulling down resale prices. The spike in resale transaction volume suggests prices are attractive to buyers; in fact they hit a seven-year low toward the end of 2018. We're at an inflection point (i.e. when volumes start rising but prices are relatively flat; usually a sign that prices are about to take an upward swing).
In addition to this, there's a pool of displaced residents (from the 2017 en-bloc fever) who may be contributing to demand. Some of these former condo owners may opt for a resale unit rather than a new private property, especially if their children have moved out. We don't, however, have any figures to accurately account for this portion of buyers.
Relaxing CPF usage rules may have contributed to greater demand for older flats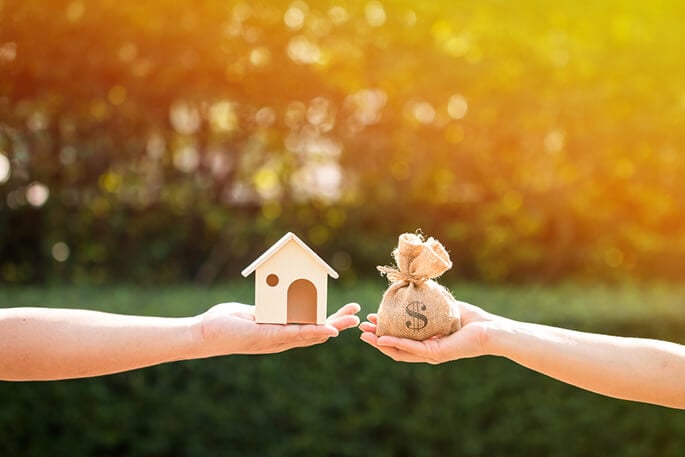 Recent rule changes allow buyers to tap their CPF to buy older flats, so long as there's at least 20 years left on the lease; the limit was previously 30 years.
This liberates some buyers who absolutely need the old flats for specific reasons e.g. having to live near elderly parents who need constant care. The rise in transactions reflects this pent-up demand.
However, we wouldn't count on this as a guarantee that you can still sell your old flat for a good price. The anxiety over lease decay is unlikely to abate, until after we've seen our first VERS exercise and concluded that it's sufficient. This is still some ways down the road.
How are older flats performing?
In the meantime, here's a quick look at the average price movement of flats aged 40 years or above, since the past decade: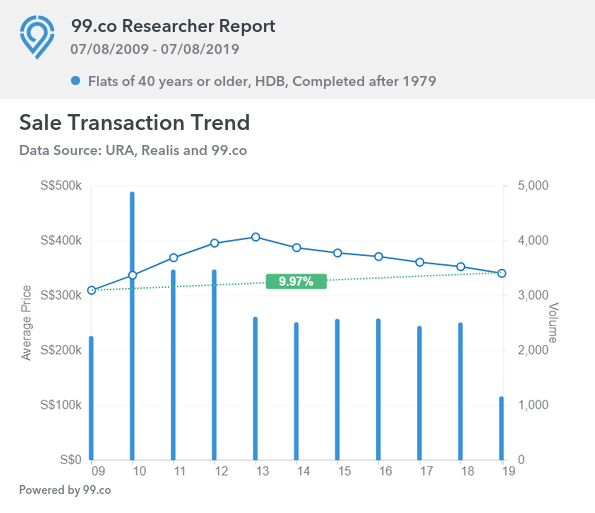 Average prices for flats of this age hovers at around $330,000 today – an appreciation of about 10 per cent, which is nonetheless good considering their remaining lease. But it's still nothing to crow about, so younger Singaporeans need to think twice about such property purchases.
However relaxed the CPF rules are, you're not likely to get much out of a selling flat when there's 30 years or less on the lease. That's if you can even find a buyer at that point.
Would you buy an older HDB flat? Voice your thoughts in our comments section or on our Facebook community page.
Looking for a property? Find the home of your dreams today on Singapore's largest property portal 99.co! You can also access a wide range of tools to calculate your down payments and loan repayments, to make an informed purchase.