Where to live in Singapore? District Guide
Part 3: Districts 19 – 28
District 19, North East
Hougang, Punggol, Sengkang
This is a good district for those who want to escape the "concrete jungle" environment. Sengkang, which used to be an agricultural hub in the 1970s, retains some of the rural feel. Its proximity to Punggol, particularly the area of Sungei Punggol, means some areas combine a waterfront view with nearby water sports facilities.
Sengkang has three major malls (Compass Point, Rivervale Mall, and Rivervale plaza), so you can avoid having to join the crowd in central regions when you need to shop.
Hougang is serviced by two major malls: Hougang Mall and Heartland Mall. A small industrial zone, the Defu Industrial Park, is in close proximity to Hougang. The industrial park is known for its wholesalers – you may be able to get car parts or furniture from the factories at a fraction of the cost. This is one of our 'where to live in Singapore' favourite.
Good for:
Affordable homes with a waterfront view
Pretending you're not living in one of the world's most densely packed cities
People who want watersports facilities
Featured listing: A Treasure Trove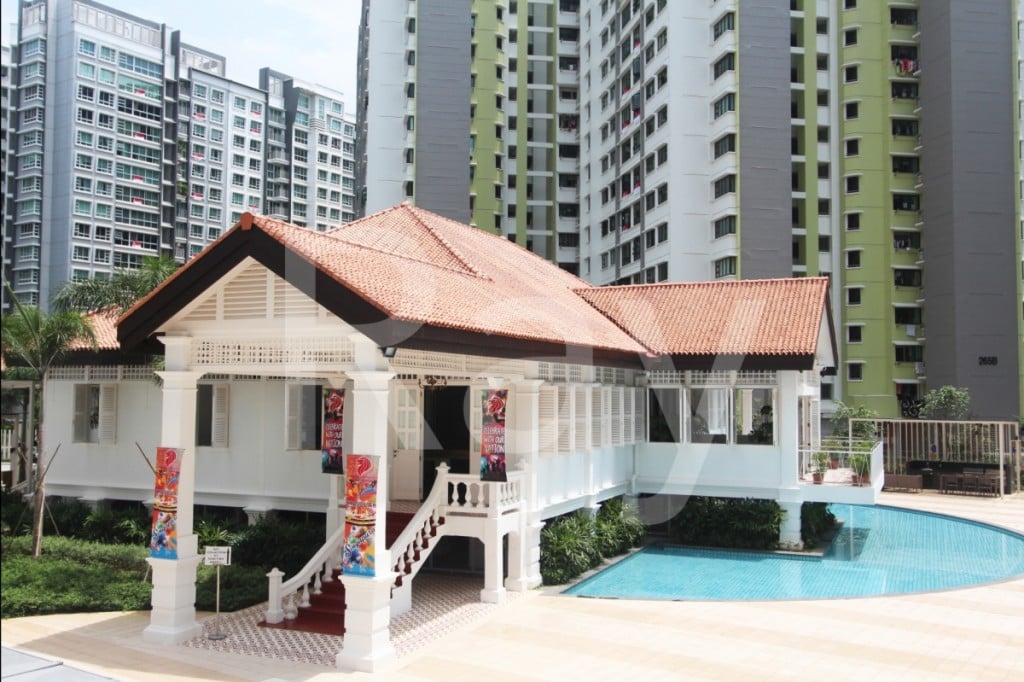 District 20, North
Ang Mo Kio, Bishan, Thomson
Ang Mo Kio has slowly become gentrified since the mid '90s, and today is considered a fairly high rent area. The older HDB units in this area provide an interesting contrast with the flashy, upscale private housing found along Thomson and parts of Bishan.
Thomson is an area packed with upscale hotels, shopping centres, and restaurants, where prices are virtually on par with those in town. Be warned: living in this area is as good as walking around with dollar bills stapled to your overpriced coat.
Bishan, one of the smaller neighbourhoods in Singapore, was built on a former cemetery. This taboo has done nothing to impact its property prices, which has skyrocketed with the rest of the district.
Good for:
Rubbing shoulders with the wealthy
Easy access to the Central Business District (CBD)
Accumulating credit card debt, if you shop along Thomson
Feature listing: Centro Residences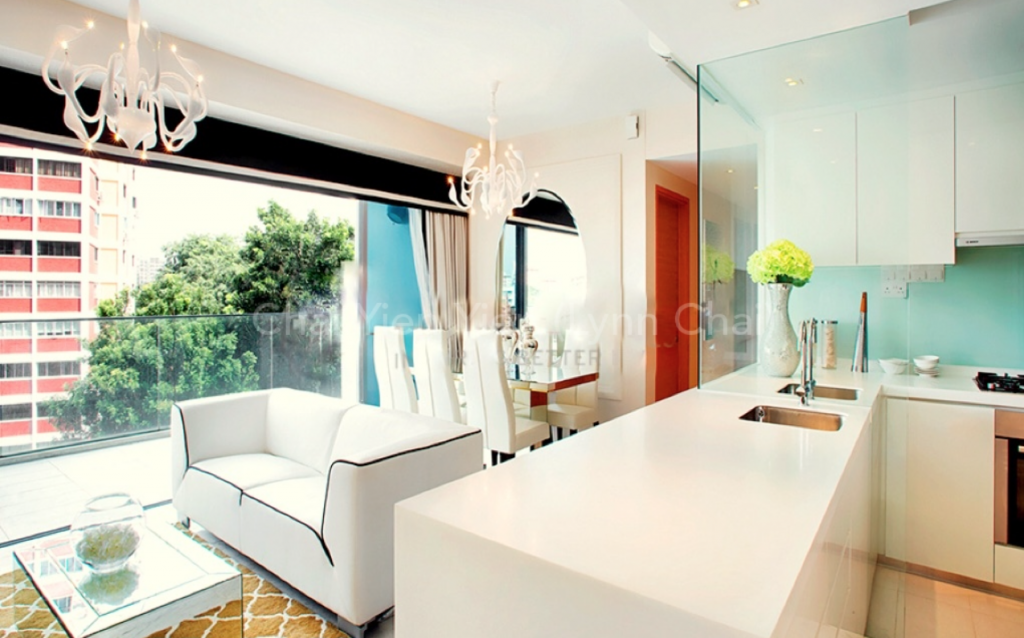 District 21, Central West
Upper Bukit Timah, Ulu Pandan, Hume Avenue
Bukit Timah is Singapore's tallest hill, and the Bukit Timah reserve provides a hint of rural living. This area is considered upmarket, but advocates of the area will insist it's not expensive; just a fair price for what you get – the condominiums in the area are some of the most spacious you'll find.
The Ulu Pandan Park Connector (PC) actually stretches from Commonwealth Avenue West to the AYE. When you're here, look out for the scenic railway bridge which dates back to the Colonial era. You might also catch glimpses of increasingly rare bird species.
Good for:
Nature lovers (if you are the one, don't hesitate to choose this option as the where to live in Singapore)
People who value a good view over a giant shopping mall
People who need their space
Feature listing: Symphony Heights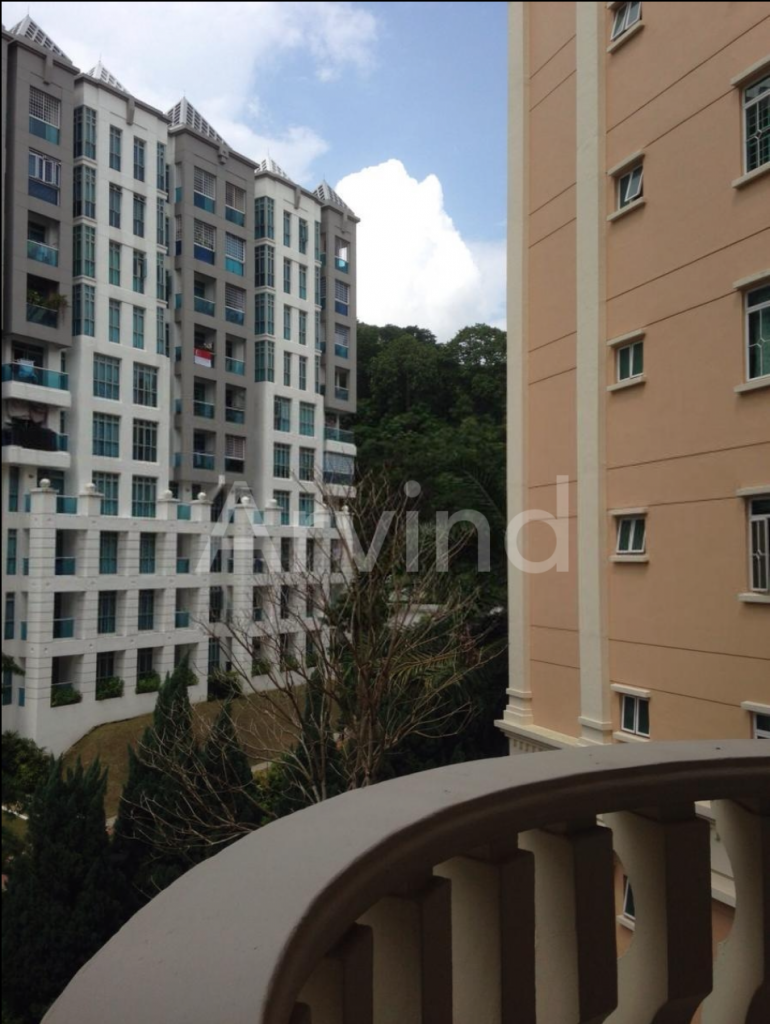 District 22, Far West
Boon Lay, Jurong, Tuas
This is an industrial district. Flatted factories dot the area, with heavy industry congregating in Tuas. In order to avoid having the place look like Mordor, landscaped parks are common – these break up the monotonous "steel and scrap" appearance of industrial areas. It also creates an odd contrast between urban and rural scenery.
The prestigious Raffles Country Club is located in Tuas. In Jurong, an area called the Jurong Gateway is dedicated to malls, hotels, and dining. It is beginning to gain momentum as a lifestyle area.
Good for:
People who don't mind the relative isolation, compared to other districts
Ambitious property investors, who see Jurong as an up-and-coming area
Tenants who work in the various industrial zones here.
Feature Listing: The Centris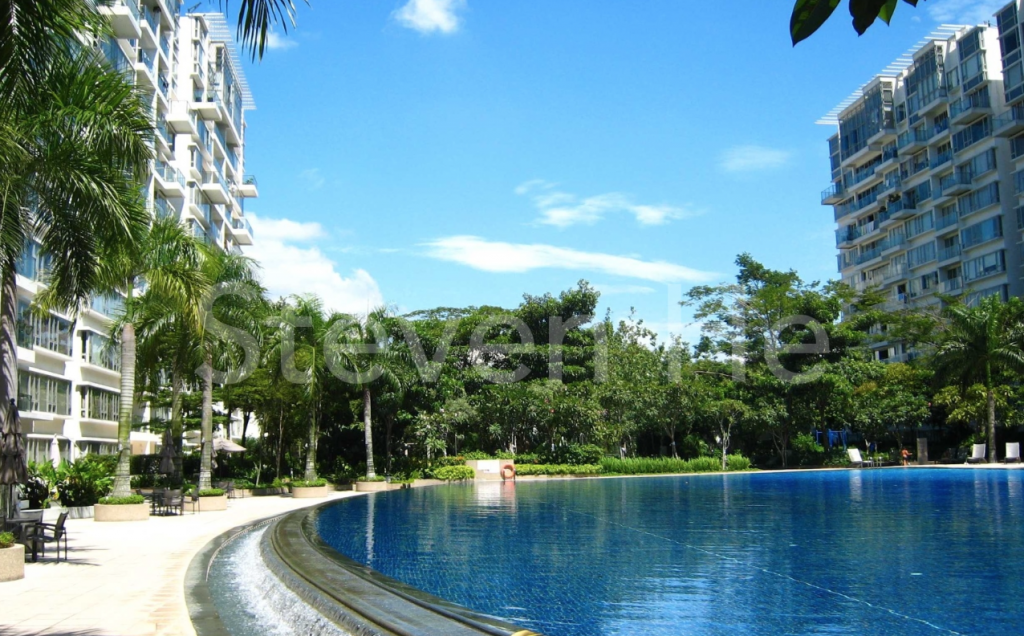 District 23, North West
Choa Chu Kang, Bukit Batok, Bukit Panjang, Hillview
Choa Chu Kang is a laid back, residential area that's one of the most developed in the west. Access to malls like Lot 1 mean residents seldom need to venture to town, or other parts of the island, for their needs. The nearby Choa Chu Kang Park is a haunt for nature lovers.
Bukit Panjang and Bukit Batok embody suburban living, with lots of small strip malls and shops scattered around the area. Occasionally, you might see forms of light industry, such as flatted factories.
Hillview is the most upmarket part of this district, and has plenty of high rent condominiums and landed properties. It is also a military area, with four army bases in its proximity.
Good for:
Laid back residential living
Getting away from the noise and hustle
Affordable prices given the wide range of amenities
Featured listing: The Jade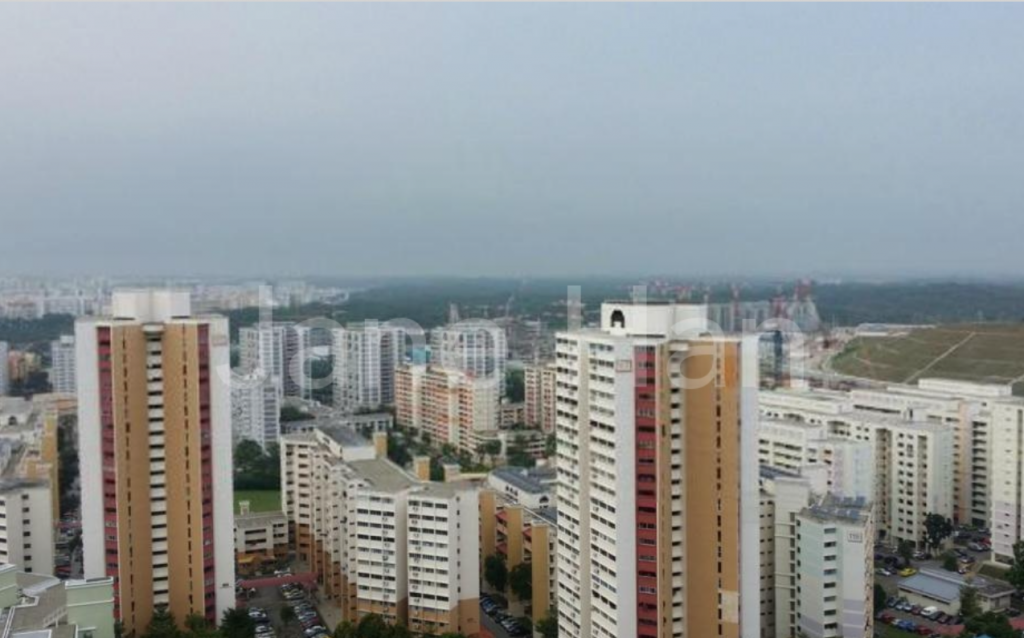 District 24, North West (Lim Chu Kang)
Lim Chu Kang, Sungei Gedong, Tengah
This is as rural as you can get on mainland Singapore. You'd half expect to see someone with a pack mule and supplies on the road home.
Lim Chu Kang is being cultivated as an "agri-tainment" district. It's a form of eco-tourism, in which farms, diaries, etc. generate revenue from both products and tourists (e.g. you can pay money to pick berries, like a real farmhand. And yes, Singaporeans are so urbanised we would actually pay to do this.)
Lim Chu Kang is also famous for its large number of cemeteries, catering to different faiths.
Besides that, fish farms, frog farms, vegetable farms, etc. dot the area. A fair number of large military bases, in particular Tengah Airbase (a military airport), are located here. This district is also one of our favourite for 'where to live in Singapore.'
Good for:
Nature lovers
Seeing a different, older side of Singapore, when agriculture still existed
People who don't mind accessibility issues (the transport infrastructure is less developed compared to many other districts)
Sorry! No featured listing here – seriously, the closest you will get to residential property in this area is going to be something like this 🙂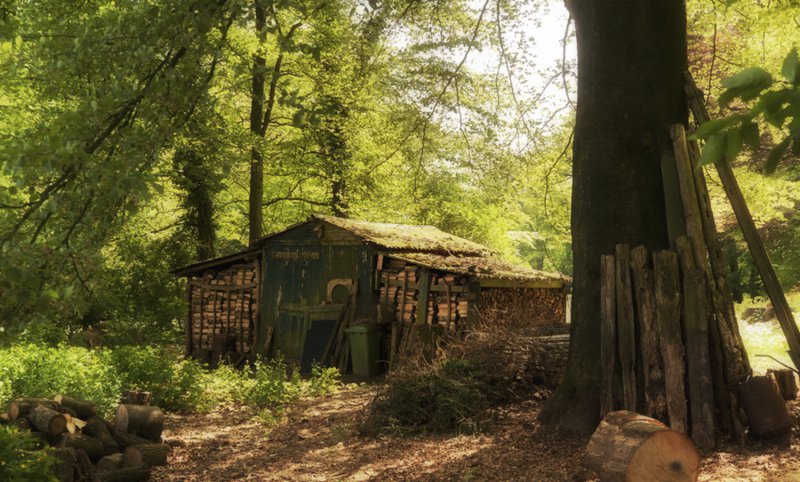 District 25, Far North
Kranji, Woodlands, Admiralty
This district is close to Malaysia, and one of the main causeway links is located in Woodlands. This is a residential area, and Woodlands is known for its scenic lake views. Barring the causeway, which features a nigh-permanent traffic jam from hell, it is considered one of the quieter areas in Singapore.
If you horse riding lover? Just break your search and choose this as your option for where to live in Singapore! Kranji is home to Singapore's only horse racing circuit, and the Kranji Reservoir is a favourite among local anglers. Singapore's construction companies and interior design firms also like to locate factories / warehouses in Kranji. It's an open secret that some of these factories will imitate designer furniture if you request it from your interior designer.
Good for:
Laid back residential living
Anyone who needs to get to and from Malaysia often
Fishing enthusiasts
Feature Listing: Woodhaven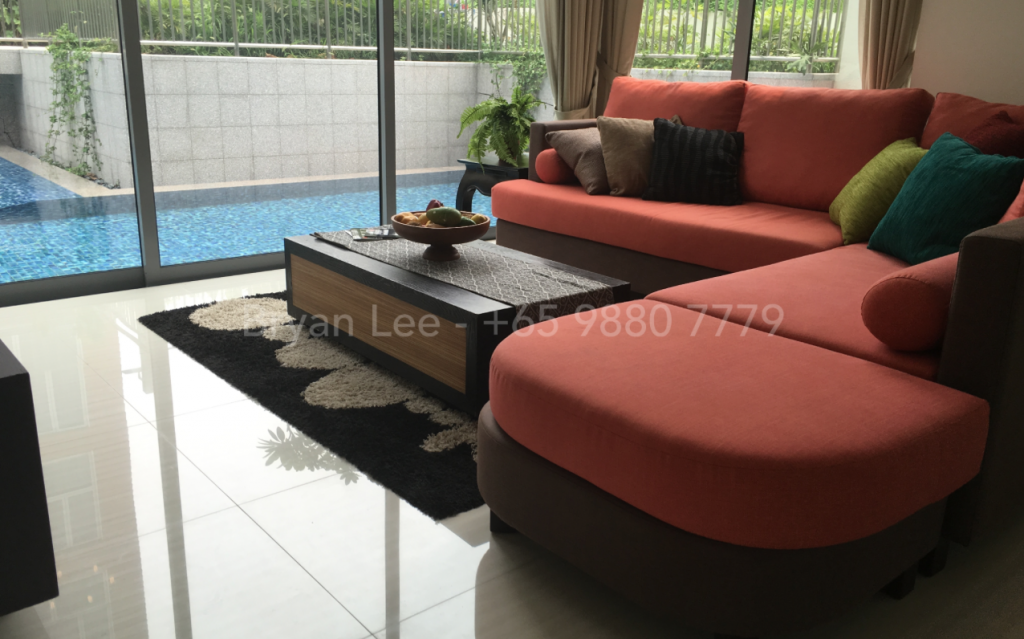 District 26, North (Yio Chu Kang)
Mandai, Yio Chu Kang, Upper Thomson
If you are a golf lover, don't fear to choose this district as your next 'where to live in Singapore' option. This is because this district is home to two of Singapore's most prestigious country clubs – Island Golf Course and the Singapore Polo Club. The reservoirs are common gathering spots among residents, and Far East Flora (one of Singapore's most established plant nurseries) runs their business here.
In Upper Thomson, a shopping mall (Thomson Plaza) and Mount Alvernia hospital make for a very liveable area. MediaCorp, Singapore's main broadcaster, has its home on Caldecott Hill in Upper Thomson. This is an expensive area, characterised by a large number of landed properties.
A part of Yio Chu Kang crosses over to district 28, and the two overlap (see that entry for more on Yio Chu Kang)
Good for:
Higher end living
Meeting rich people
Good access to medical services via Mt. Alvernia
Feature Listing: Seasons Park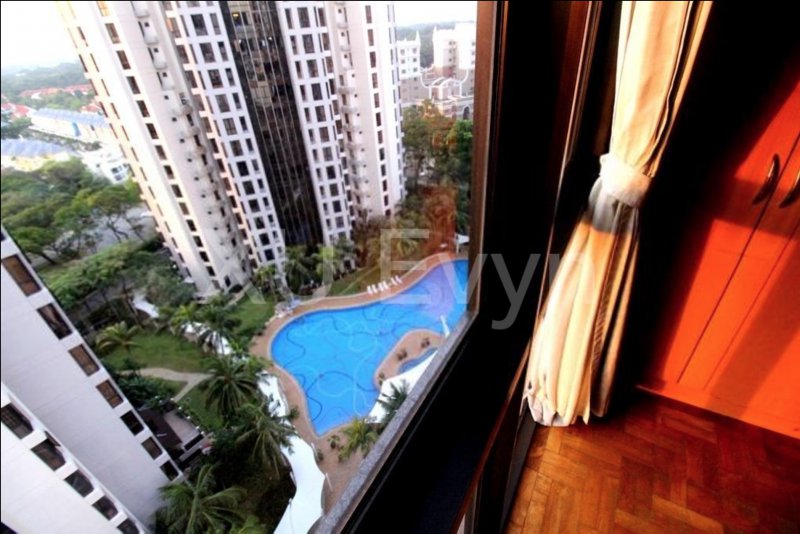 District 27, Far North (Yishun)
Sembawang, Yishun
Sembawang is considered slightly inaccessible, and is situated right at the northernmost end of the island. It was formerly a British naval base, which was long ago repurposed into a quiet residential district. This area is something of an expatriate enclave.
Yishun primarily consists of public housing and condominiums, and not much else. It's known for being a fairly close knit and active residential community. The Orchid golf course and Seletar golf course are both within this district.
Good for:
Unpretentious, affordable living in Yishun
Hanging with other expatriates in Sembawang
Golfers
Feature Listing: Yishun Avenue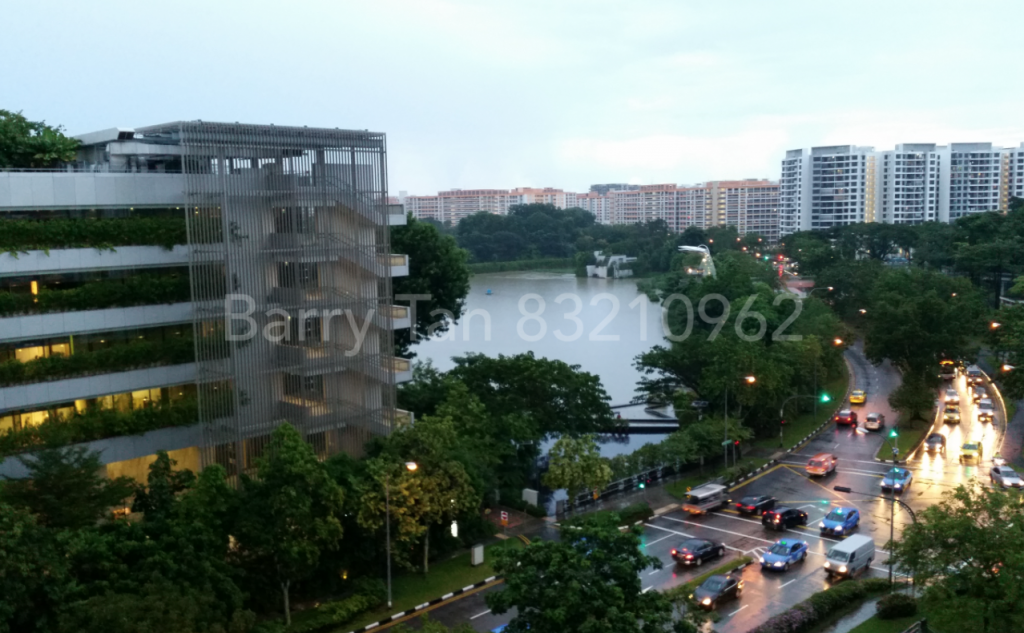 District 28, North East
Seletar, Yio Chu Kang
This district overlaps closely with district 26. Yio Chu Kang straddles both district 26 and 28, and is a generally sleepy residential area. It's various parks and playgrounds means a lot of space for children to run around in, and it's ideal for families. So, if you moving to Singapore with your family or children you can consider this option as 'where to live in Singapore'.
(Note: if you're a party animal, living here will bore you until your brain leaks out your ear. Look somewhere else.)
Seletar is home to numerous reservoirs and country clubs. The former are great for long walks and meeting new people; the latter are great if you're rich enough to buy a membership.
A large chunk of Seletar is being developed into an aersopace park, which will cater to Singapore's aviation industry.
Good for:
Future rental income, because the aerospace park could attract a lot of foreign tenants once it takes off (a bad but appropriate pun.)
Family living
People who like long walks
Feature Listing: Seletar Park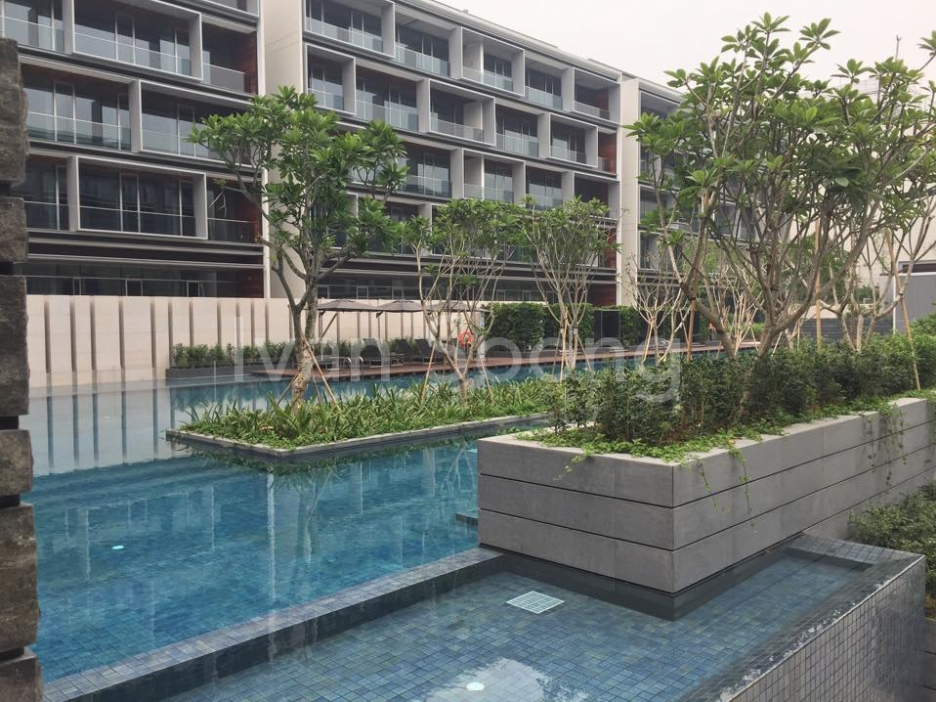 To read the guide on districts 1-9 and 10-18 click here and here
If you're planning to rent any of the above-mentioned districts, you'll be glad to know that aside from normal payment methods like cheque, you can also pay for the security deposit with your credit card via CardUp.co. This is especially beneficial if you do not have a large amount of cash on hand, or have not set up a local bank account yet.
If you happen to find a place, please share your story as we would be happy to hear about it. Otherwise you can always visit www.99.co (our website) to search for your next where to live in Singapore option.
Check out other rental related articles here: Should Ask Questions (SAQ) for tenants in Singapore and Renting on a budget: What you need to know
Find the rental home of your dreams today at Singapore's largest property portal 99.co!