(in collaboration with Spacious.HK)
Hong Kong is one of the best places on earth to live in. It has a friendly community of expats, boasts one of the best public transportation systems globally, and offers excellent education opportunities. If you move to Hong Kong, you won't encounter much trouble blending in.
However, if you want to enjoy all these amenities, be prepared to blow a hole in your pocket. Hong Kong continuously tops every chart of the world's most expensive cities. Its high housing prices, which dwarf those in New York, Paris, London, and Tokyo, are to blame.
So while forking out 3,000 USD every month might allow you to rent a villa in some places. In Hong Kong, the best you can do with this much budget is to rent an apartment. One that is big enough for two people, with not much space for guests to stay overnight.
With this in mind, let's look at the 10 best properties for rent in Hong Kong for under 3,000 USD. This list includes rentals from every district or corner of the city. You can thus count on this guide to help you find a rental near your office or university.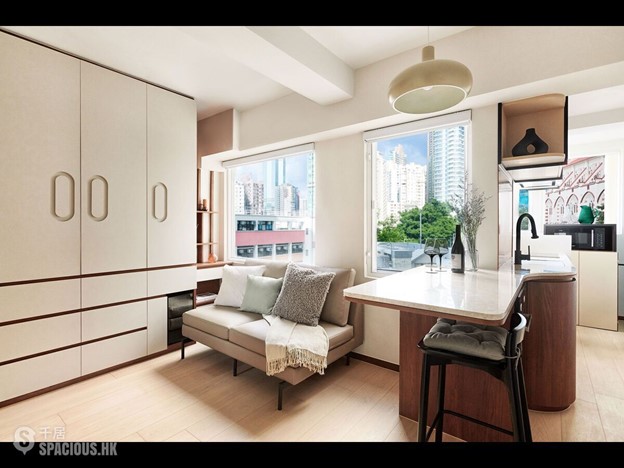 This studio apartment offers panoramic views of Victoria Harbor and the Central Business District. It boasts a fully-equipped kitchen with a built-in oven, microwave, wine fridge, and stovetop. You also get a queen-size hotel-grade bed, as well as a dishwasher/dryer.
You won't have to fear about your safety inside the building. Weave Residences have arranged a 24-hour foolproof security arrangement to ensure your wellbeing. Even more enticing, if you're a fitness enthusiast, is the fact that the building has a 24-hour gym.
There are two more things that might excite you about this property. It offers easy access to the Central Business District via the Mid-Level Escalator, the world's longest outdoor covered escalator system. And you'll have direct contact with the owner, so no agent commissions.
Lastly, since the area where this apartment is located is closer to Mother Nature, it enjoys far better air quality than other localities in Hong Kong. All in all, if you're looking for a livable, budget-friendly property in Hong Kong for rent, don't miss out on booking this studio apartment.
Apartments for rent in Mid Level West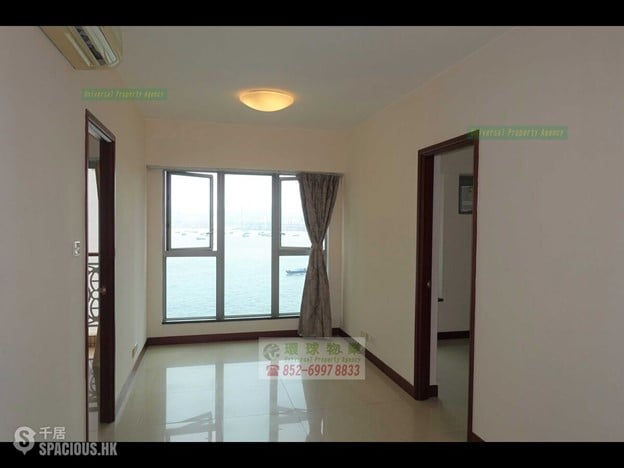 This 2-bedroom apartment is proof that you could get more value for your money if you move away from the city centre. Located on the northwestern outskirts of Hong Kong, it offers two bedrooms for the same price that will get you a studio in the city centre.
Sure, this apartment is located a fair few miles from the city centre. But you can still access the Central Business District using Hong Kong's famous railway system. The Kennedy Town MTR Station – the closest railway station from this apartment – is only 0.4kilometers away.
When in a hurry, you can also take the Hong Kong Tramways, whose western terminus is located at a distance of 0.1 kilometres from this apartment's residential building. The environmentally conscious among you might be pleased to note that the trams run on electric power.
Turning our attention back to this apartment, it has a fairly large balcony overlooking the sea. The high-rise which houses this apartment also has a clubhouse, 24-hour gym, and a swimming pool. Most of the other apartments in The Morton are occupied, so you won't feel lonely at night.
Apartments for rent in Kennedy Town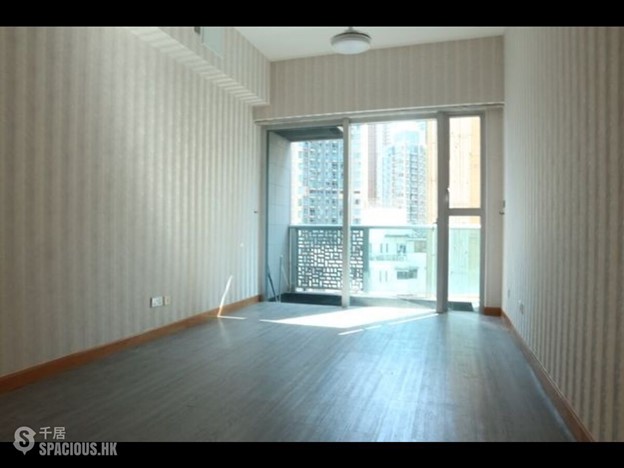 This studio apartment is the perfect place to rent if you want everything close by. Located in the city centre, it is available at an affordable price of HKD 19,952 per month. The asking rent may go up if the apartment remains empty until the peak season, so hurry up.
This exquisite apartment has everything a family of two could ask for. A tiled floor, wallpaper-lined walls, and a spacious balcony are all on offer. You also get pre-installed bathroom sanitary, as well as ceiling lights and glass terrace doors within this property.
Given that this apartment is located on Johnston Road, you'll be living at a stone's throw from some of Hong Kong's best entertainment avenues, including cinemas, shopping centres, and dining destinations. It's thus a perfect property for business and pleasure.
Wan Chai also has its fair share of attractions and landmarks to offer. Most notable is the Golden Bauhinia Square, the location where Great Britain handed over Hong Kong to China in 1997. If you want to see the gilded bauhinia flower in its full glory, make sure to visit it at night.
Apartments for rent in Wan Chai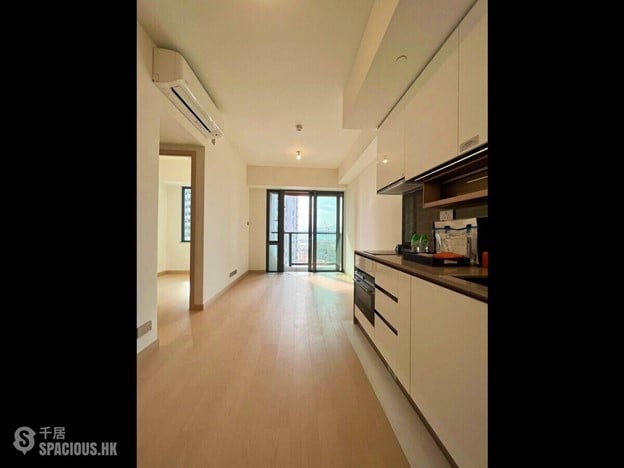 Are you looking for something a little far from the city centre? Something that is a little more homey and modern? How about this exquisite two-bedroom, one-bathroom cottage for a monthly rent of HKD 21,000? Here's why you might want to consider this offer.
This fully-furnished apartment will have your heart the moment you put your first foot in. Sure, like other budget-friendly apartments, it doesn't offer any parking space. But unlike most of them, it gives you an unrestricted view of Victoria Harbor and the newly built stadium.
Compared to other listings in this area, this apartment has an 18% lower monthly rent. To be honest with you, this has surprised us, given that there are no faults in this property. Have doubts? Make a time with the landlord to inspect the property from all angles.
There is another thing that might excite you about this property. Unlike the majority of properties in this review, this 2-bedroom apartment isn't under the supervision of any agent. Its landlord directly handles the property, meaning you won't have to pay anyone commission to seal the deal.
Apartments for rent in Kai Tak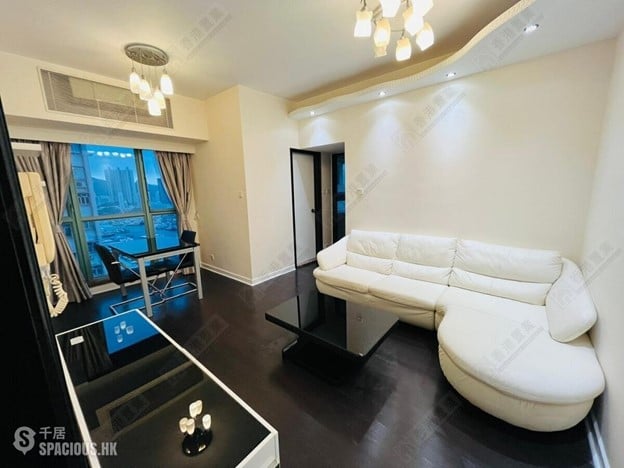 There aren't many areas in Hong Kong that offer a blend of modernity and tradition. Aberdeen, where this 2-bedroom apartment is located, is an exception. This town has a floating village and multiple reservoirs surrounded by towering skyscrapers laden with lush-green plantations.
As for the apartment, it has everything you might want, and then some more. Its owner has fully furnished the property to help you settle with minimum fuss. Multiple chandeliers, glass candles, and polished shelves are waiting to welcome you and your family.
The scenery on its outside isn't bad, either. Opening the TV lounge's window will help you get face to face with the waterfront south. One bedroom's window will also give you a clear view of the water, though one that is restricted by neighbouring buildings.
Another thing we like about this apartment is that it's located only 0.7 kilometres away from the nearest railway station, the South Horizons MTR Station. Anyone with a job in the city centre would thus face no trouble getting to their workplace.
Apartments for rent in Aberdeen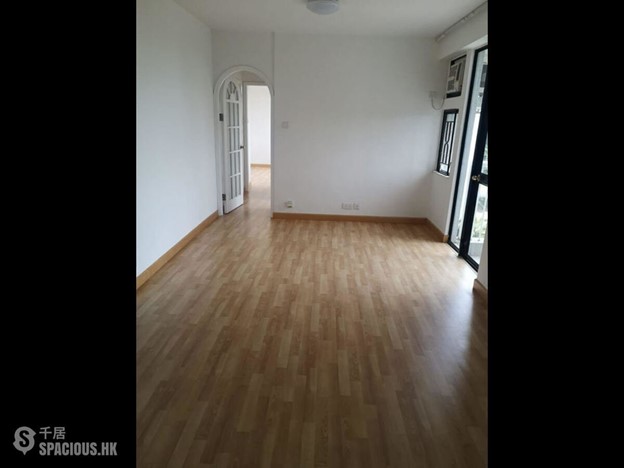 Located in the northeastern corner of Hong Kong Island, Discovery Bay is a resort town. It is neighbored by mountains and surrounded by the exquisite South China Sea. Visitors to the area are surprised to note that it has some of the region's best yet empty large and clean beaches.
The 2-bedroom apartment we're talking about isn't bad, either. It features a fully furnished kitchen with a working cooking range and top of the line shelves. A tiled floor and top of the line chimney – which has a user-friendly control panel – further add to the kitchen's appeal.
That is to say that this apartment's owner has decorated it in modern yet warm fashion, with lots of cosy lighting, unique and tasteful features, and wooden bedroom floors lending an awesome vibe to the space. There's no reason why you should hesitate to get it on rent.
Walk out the balcony if you want to entertain yourself with an amazing view of the trees neighbouring the apartment. Sure, the balcony isn't as big as with some of the other 2-bedroom apartments in Hong Kong. But it's spacious enough for you to pull out a chair and spend some time in the open air.
Apartments for rent in Discovery Bay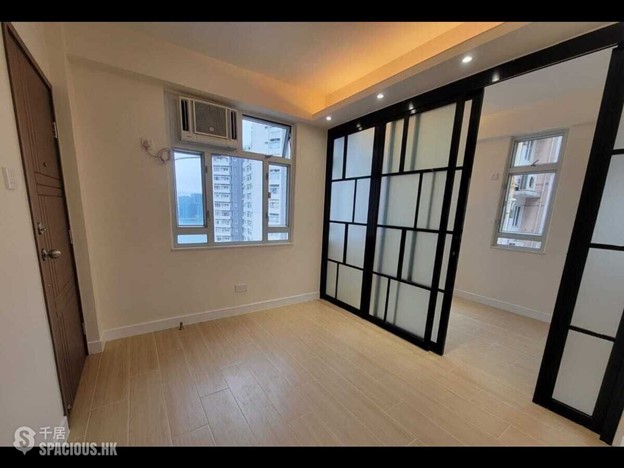 Few studio apartments in Hong Kong give you a bird's eye view of the sea. Fewer still offer an abundance of inexpensive yet good eating options in their neighbourhood. As you might have guessed by now, this studio apartment ticks both boxes.
It is located in that part of Hong Kong where modernity arrived a bit late. Yet you cannot guess that by exploring the area on foot. Everything good about the city centre – food, entertainment, shopping – is on offer in North Point. That too without the city centre's notorious traffic.
The property's proximity to Causeway Bay means it's only a drive away from wherever you want to go in Hong Kong. Those of you who happen to prefer public transport might find it good to know that the nearest MTR Station – Fortress Hill – is only 0.4 kilometres away.
Nothing about the apartment itself is extraordinary, which shouldn't surprise you, given that it's one of the least expensive options in this article. Don't let this property escape your hands if you're searching for pocket-friendly accommodation in Hong Kong.
Apartments for rent in North Point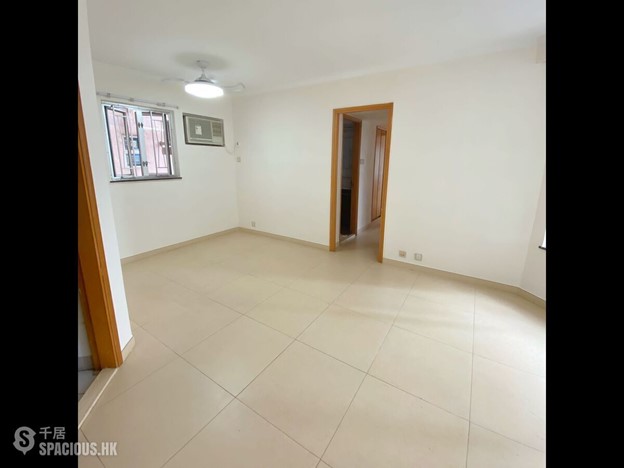 Unlike the majority of options on our list, this 3-bedroom apartment is spacious enough to cater to the needs of a big family. You could even have guests staying overnight and still won't have to worry about where they would be spending the night in your home.
One of the three bedrooms has a separate bathroom, which you can choose for yourself or older family members (if any). The remaining two bedrooms share a bathroom. All the rooms, as well as the bedrooms, have been recently painted to give this apartment a new look.
Just because we're discussing this apartment in detail doesn't mean we don't have anything good to write about the neighbourhood it's located in. In fact, Ap Lei Chau gives you a perfect taste of the city's fishing past while also introducing you to its urban development present.
Oenophiles among you have another reason to rent an apartment in Ap Lei Chau. It is home to 'The 8th Estate Winery', Hong Kong's finest winery that produces high-end wines from nothing but imported grapes. The world-famous Jumbo Floating Restaurant is also located in this area.
Apartments for rent in Ap Lei Chau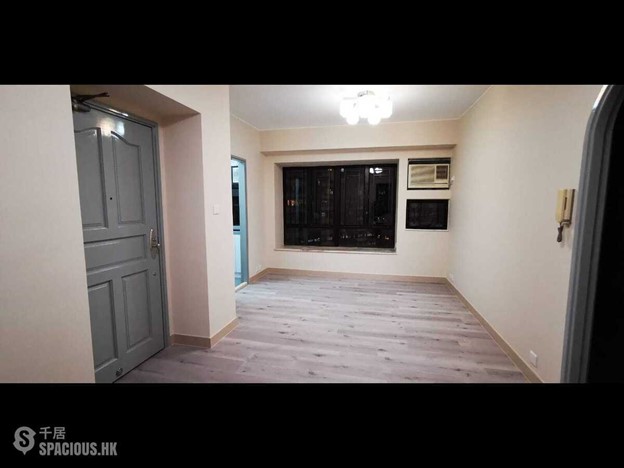 Located on the north shore of Hong Kong Island, Fortress Hill covers the area between Oil Street and Causeway Bay. You'd definitely like this neighbourhood if you're a fan of cheap but quality seafood. You might also appreciate the fact that it's a stone's throw away from Causeway Bay.
This 2-bedroom apartment already has everything you need to call itself home. It has a fully-equipped kitchen area, with almost all the appliances you need to prepare your favourite meals. The owner has also taken care of other design details to make your stay in this apartment a comfortable one.
While there are minimal security issues in the area, the owner was still thoughtful enough to safeguard all the glass windows with steel railings, dissuading any miscreant from having ideas. All the doors have been provided with state-of-the-art locks that won't come off anytime soon.
Provided you or anyone else sharing the apartment with you is particular about cleanliness, the wooden floor would come to their aid. It's a cinch to clean and maintain, especially when you compare it with marble floors or carpeted ones. And the dark borders give the wooden floor a nice touch.
Apartments for rent in Fortress Hill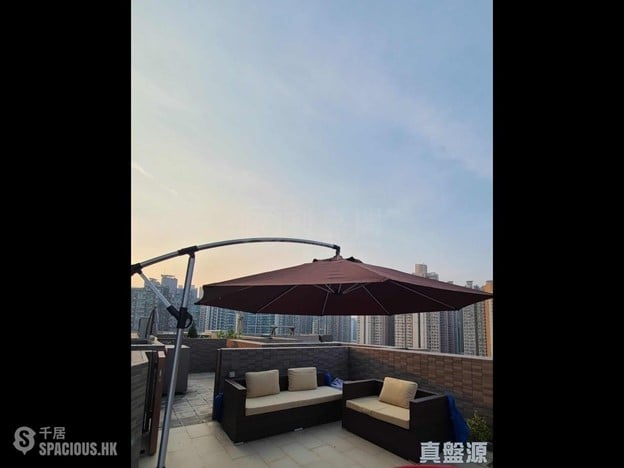 This 2-bedroom apartment comes with a private balcony. One that is big enough for you to invite friends over for an open-air party. The private balcony overlooks the property's personal garden, full of lush-green plantations and secured from the outside by handrails.
The apartment is located in Tseung Kwan, one of Hong Kong's nine new towns. The town, in turn, is located in a residential area. Yet its proximity to Hebe Haven and Sai Kung provides people living here with an endless supply of natural attractions.
Despite being available on a budget – anything less than $3,000 is termed as 'budget-friendly' in the steep housing market that is Hong Kong's – this apartment is partly furnished. Its kitchen is stocked with a cooking range and washing machine-plus-dryer.
Yet another thing that excites us about this apartment is that it has something to offer to everyone. If you're a nature lover, occupy the room next to the balcony. The other bedroom should be your lodging if you're a fan of urban infrastructure, as its window offers a view to nearby residential towers.
Apartments for rent in Tseung Kwan
Final Word
Financial Times wasn't joking when it stated that the Hong Kong Property market was defined by sky-high prices and flats the size of parking spaces. The increase in prices of homes, which doubled over the past decade, has resulted in the rate of owner-occupied homes falling to 51.5 per cent in 2021.
In such a scenario, finding a budget-friendly apartment for rent in Hong Kong wasn't an easy task. Yet that is exactly what we did. If you're looking for a rental property that you could call home and that won't cost you to rob a bank to pay its monthly rent, check out the properties listed above.
Please keep in mind that as expensive as Hong Kong's property market is, it is still pretty fast. So many people have experienced this reality first-hand when the apartment they thought they'd see in the morning was rented out even before they could get out of bed.
For this reason, if you've liked any of the properties listed above and can pay the monthly rental, don't wait. Immediately pick up your phone and call the number given on the listing.
–
Hunting for a rental property overseas? Let us know in the comments section below.
Looking for a property? Find the home of your dreams today on Singapore's fastest-growing property portal 99.co! If you would like to estimate the potential value of your property, check out 99.co's Property Value Tool for free. Also, don't forget to join our Facebook community page! Meanwhile, if you have an interesting property-related story to share with us, drop us a message here — and we'll review it and get back to you.