We know that the Ministry of Education's new policy is that "all schools are good schools". But let's be honest, most of you believe it like the school coach who says "all our players are good players", and then handing a participation award to that one kid who scored three goals (against his own team). So here are some property listings on 99.co to improve your children's odds of getting into a prestigious primary school. (Cover image credits)

Close to ACS Barker Road
This is a freehold condo near prestigious primary school Anglo-Chinese School (Primary) along Barker Road, which was completed in 1991. It's located in District 11 (Novena), and it's nestled among a stretch of landed properties.
Despite being fairly old, Chancery Park is well maintained; you can't find a single streak mark on its white and beige exteriors. This development is small (four storeys with 32 units). That's good, because it means that the pool and barbeque pits won't be overbooked every weekend but it also means that maintenance fees and sinking fund contributions may be higher.
The last sale in February 2017 for a 1,850 square feet, 3 bedrooms 3 bathroom unit was $2.6m. There are perks of being in such a high rent area.
For starters, it's nestled among landed properties that form a peaceful enclave. It's also just a five minutes' walk from the nearest Cold Storage and about a 15 to 20 minutes' walk to [email protected] Square Shopping Mall, United Square (home to upscale enrichment centre The Learning Lab) and Newton and Novena MRT stations.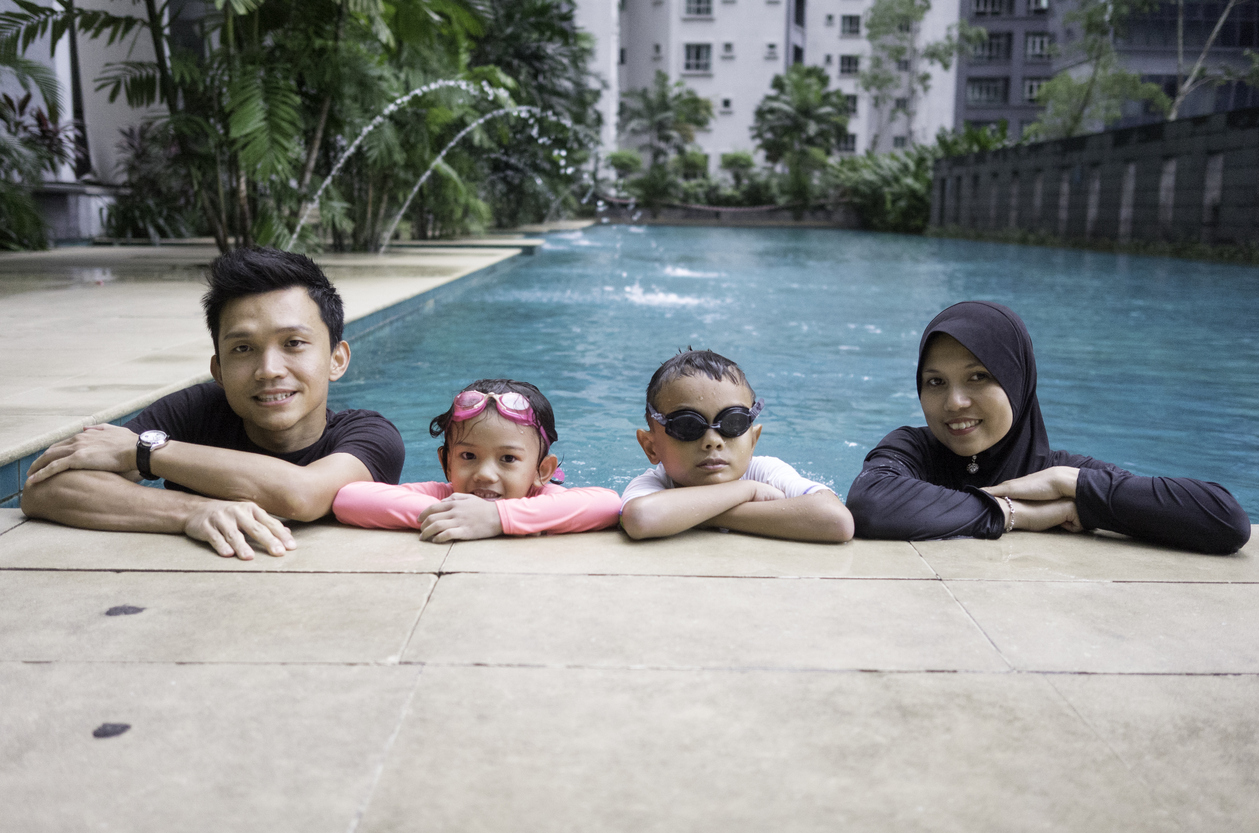 Close to Henry Park Primary School
Glentrees is a 999-year leasehold condo (commencing from 1885), along Mount Sinai Lane, which is just off Holland Road. It's located in District 10 (Bukit Timah). This 12-year-old condo is right next door to prestigious primary school, Henry Park, and is an easy seven minute walk to school – your children will get to sleep in a little.
In terms of amenities, it's a 15-minute walk to Jelita Mall; there's a Cold Storage and a Guardian there. The range of retail shops at Jelita is about as wide as your average safety pin tip, but we doubt that's an issue. You're just a few minutes' drive from Ghim Moh market, Holland Village and Orchard Road.
At about $1,200 to $1,400 psf, this condo is very well priced for District 10. Look closely at the listings and you'll see some three bedroom / three bathroom units for under $3 million.
It's advisable for any potential buyers to have a car though; the nearest MRT station is Dover, which is almost 20 minutes' walk away, across hilly terrain. And while it's near Holland Village, it does take about the same amount of time to walk there.
Close to Raffles Girls Primary School
Hillcrest Villa is cluster housing, on a 99-year leasehold.  It's located along Hillcrest Road, in District 11. The development was completed in 2010. Hillcrest Villa consists of 163 units, and has the usual facilities of a full suite condo (swimming pool, gym, barbeque pits, and so forth).
As an added bonus, besides prestigious primary school Raffles Girls, it is also close to Nanyang Primary School. Other good schools include National Junior College and Hwa Chong Institution road. Just think, you won't have to move when your child grows up.
In terms of amenities, you can walk or drive to Coronation Plaza. Whilst that's not exactly a modern lifestyle hub, it does have an NTUC Fairprice supermarket, restaurants and tuition centres. For food and emergency provisions, you can walk to the hipster Greenwood Avenue shops which are packed with pubs and restaurants boasting modern European cuisine. It is also home to the famous chocolate Lana Cakes. Otherwise, you can always drive to Holland Village nearby or pop in to Empress Market along Farrer Road.
If you must go into town, Tan Kah Kee MRT station is just across the road.  At prices of $850 to $950 psf, it's possible to find a good bargain here. Peek at the listings, and you can net yourself a landed, 3,000+ square foot unit for under $3 million.
Close to Nanyang Primary School
This is a group of eight cluster houses. The name of the development suggests that our property developers need more creative naming agencies. These freehold units were completed in 2010, and are in District 10.
There are plenty of good schools nearby, besides Nanyang Primary. There's also National Junior College, Hwa Chong Institute and St. Margaret's Secondary School.
In terms of amenities, the development is within walking distance to the Botanic Gardens MRT station, and the Farrer Park MRT station. King's Arcade and Coronation Plaza are the closest malls, which can provide most day-to-day needs.
At an asking price of $930 to $980 psf, the total price tag on most of these cluster houses comes to $5 million or less. Most of them are over 5,000 square feet, so this is good value for a freehold, landed property in District 10. If you want a bigger space for your family in addition to a good school, check these out first.
Close to Methodist Girls' School
Maplewoods is located along Bukit Timah Road, and is one of the older developments on this list (it was completed in 1997). This is a large freehold development, with 697 units and a height of 10 storeys, and it's in District 21. Located opposite the exclusive Binjai Park enclave, it is a short walk from King Albert Park MRT station.
This development is next door to the prestigious primary school, Methodist Girls' School; both the primary and secondary schools are located at the same campus at 11 Blackmore Drive. Ngee Ann Polytechnic is within walking distance.
In terms of amenities, there's a Cold Storage at Sime Darby across the road and a massive 2-storey NTUC Finest supermarket in the basement of Bukit Timah Plaza. Beauty World is about a 10-minute drive away, which is useful for late evening hunger attacks or Sunday morning marketing.
As Maplewoods is an older condo, don't expect everything to be flashy and new. But the facilities are intact, and the asking prices are decent for a freehold unit. It averages around $1,400 to $1,500 psf, but you can find the occasional listing at $1,200 psf or lower. This development is economical, and it's near a good school.
For parents who want to cover all bases, there some freehold condominiums that fall within the 1 km radius for both Methodist Girls' School (Primary) and Pei Hwa Presbyterian Primary School. You can find these properties by going to 99.co's search bar and clicking search "By School" to see which properties these are. See our article on how to check which properties are within the 1 to 2 km radius of the prestigious primary school of your choice here.
If you found this article useful, 99.co recommends Stay near these alternative schools to fast-track your child's education and Top tips for getting your child into popular primary schools.
Find the home of your dreams today at Singapore's largest property portal 99.co!