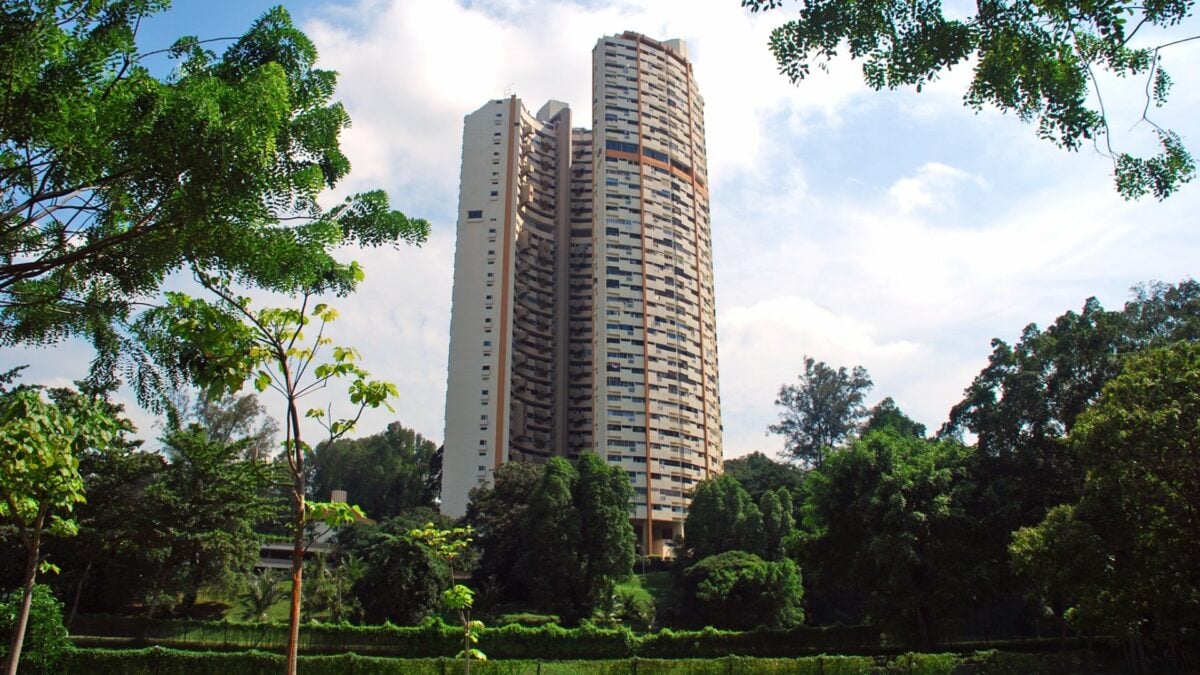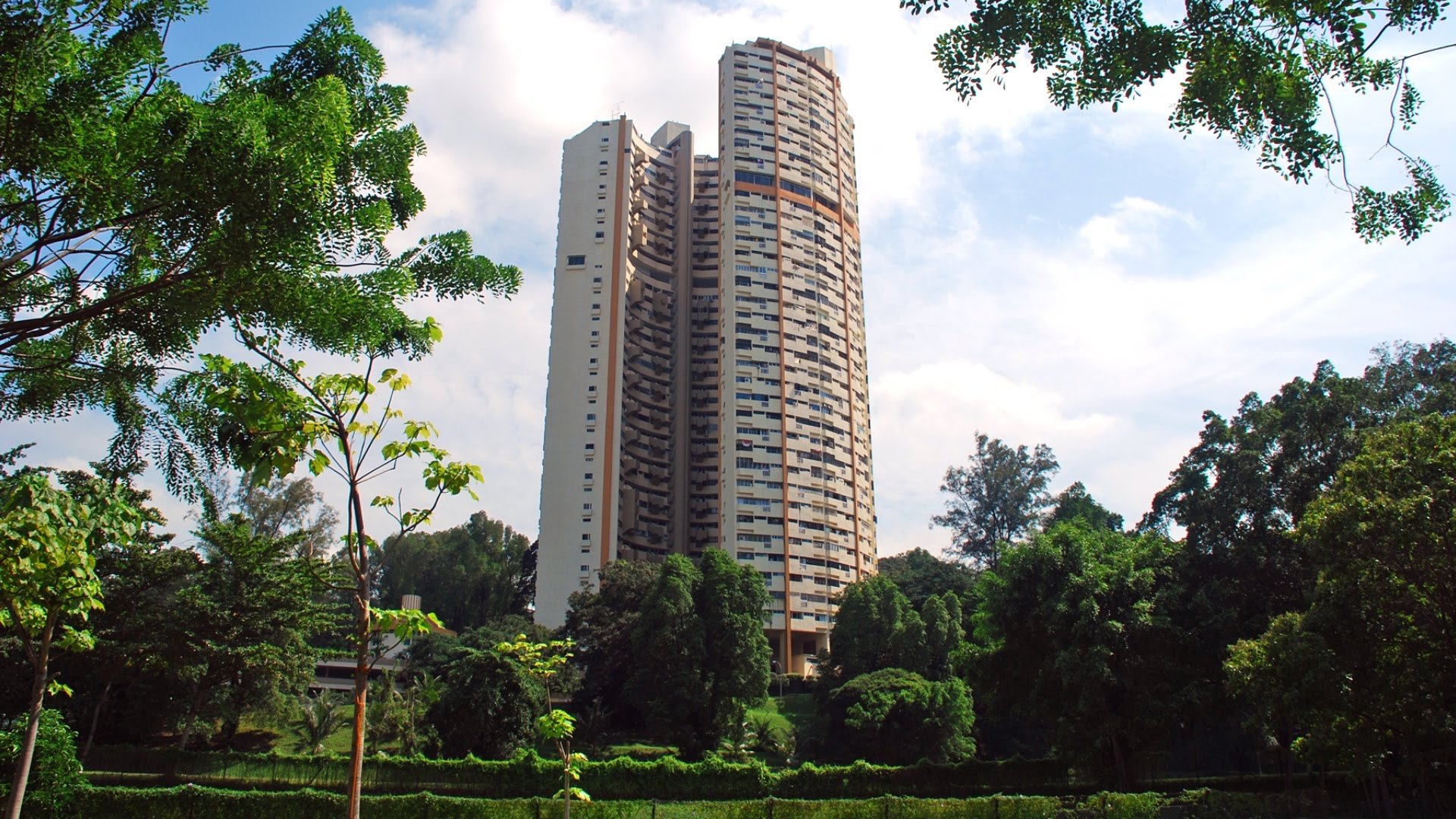 Even though the en-bloc fever had mostly died out by 2018, there were still some notable en-bloc sales. This gives owners of old condos some hope, that developers are still interested despite rising Development Charges and taxes. More importantly, it gives future buyers some clue on which areas to keep an eye on; if a developer was willing to pay top dollar, there's probably a good reason: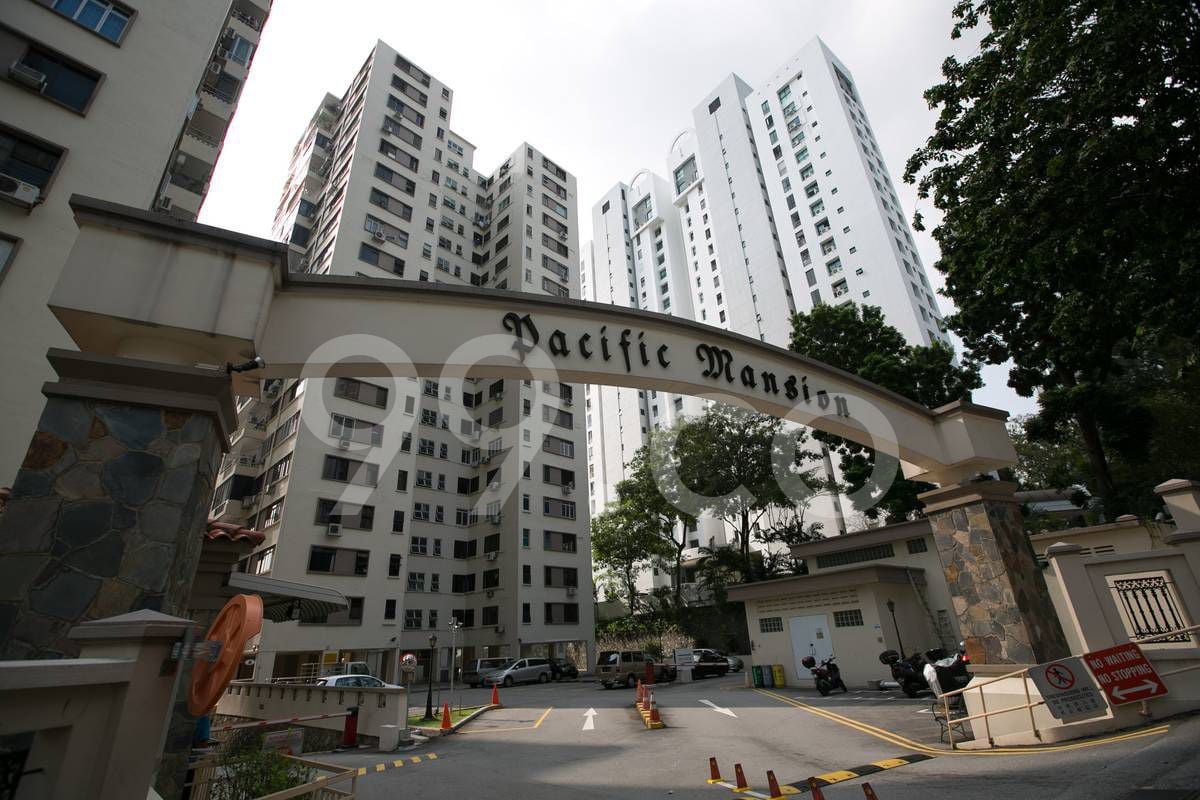 1. Pacific Mansion
Transacted price: Approx. $980 million (around $1,987 psf)
Tenure: Freehold
Who bought it? Guccoland, Hong Leong Group
Where? River Valley Close (District 9)
When? March 2018
How big? 128,352 square feet, with a GPR of 2.8
The Pacific Mansion en-bloc is the highest recorded en-bloc sale in 10 years, and is the second-highest in history to date ($1.34 billion for Farrer Court, in 2007). 
Pacific Mansion was bought under firms owned by billionaire Kwek Leng Beng, and his Malaysian cousin Quek Leng Chan. The development has 288 apartments and two commercial units – residential owners will get a gross payout of between $3.26 to $3.48 million, while shop owners will get between $2.2 million to $4.5 million.
The high price for the plot is easy to explain: Pacific Mansion is a freehold property, located in the prestigious River Valley area. It's within striking distance of Somerset and Orchard, as well as Great World City. The adjoining Killiney Road, which leads past the Singtel Comcentre and toward Orchard Central, is also packed with lots of small eateries; amenities are abundant in the area.
As you probably expect though, anything built here isn't going to be cheap – the developer's projected break-even price is as high as $2,800 psf. That means the new development is probably going to be in the range of $3,000 to $3,200 psf! 
It's an amazing location, but the price will probably be enough to bankrupt a drug cartel. 
2. Tulip Garden
Transacted price: Approx. $907 million ($1,790 psf)
Tenure: Freehold
Who bought it? Yanlord Land Group, MCL Land
Where? Farrer Road (District 10)
When? April 2018
How big? 316,708 square feet, with a GPR of 1.6
Tulip Garden was the second biggest collective sale this year. The owners here are pretty lucky: the transacted price is 20 per cent higher than the reserve price ($753 million); a nice windfall, which will be harder to come by following the latest round of cooling measures. 
The development consists of around 162 apartments and two shops, with residential owners getting between $4.3 million to $7.6 million (we don't know what the two shop owners are getting).
Interestingly, Tulip Garden was already sold once in 2007; but after the financial crisis hit the following year, the buyers backed out and forfeited their deposit. The owners allegedly got paid around $100,000 each.
We probably don't need to say much about why this land plot is so valuable, beyond "freehold property in District 10". The Holland Road area has always been packed by amenities, and has long been a foodie haven. It's also a central and highly accessible location. 
We estimate that any development here is going to be upward of $2,900 psf (please see our earlier article on how we arrive at this amount).
3. Park West
Transacted price: Approx. $840.9 million ($850 psf)
Tenure: 99-years
Who bought it? SingHaiyi
Where? Clementi (District 5)
When? January 2018
How big? 633,644 square feet, with a GPR of 2.1
Park West's 99-year leasehold started in 1982, so it was coming along in years. The residents got lucky however, and managed to sell at a good price on their third try. The transacted price of $840.9 million is also above the initial asking price, of $818 million (a slight 2.7 per cent bump).
There are 432 residential units in these flats, with about four shops. The residential owners might get roughly between $1.43 million, to about $2.05 million. The shop owners are looking at between $1.2 million to $1.8 million.
The location is good as it's close to the Clementi MRT station, and hence Clementi mall. It's quite hard to find such accessible spots, especially in mature neighbourhoods like Clementi. There are supermarkets, eateries, and of course a lot of retail in the area. 
It's also close to the One North area, which has a lot of start-ups and R&D firms; this will provide good rental prospects.  
We think the owners could have gotten more, if developers weren't hesitant about the large size of the plot – developers have to meet certain deadlines, such as the five-year deadline to complete and sell their projects, lest they incur taxes like ABSD for developers. 
With that in mind, the residents are fortunate to have pulled this off in January. Had the new cooling measures kicked in before their en-bloc, developers may have been less willing to take on such a large area. 
We estimate a cost of around $1,600 psf for a new development in the area.
4. Pearl Bank Apartments
Transacted price: Approx. $728 million ($1,515 psf)
Tenure: 99-years
Who bought it? CapitaLand
Where? Outram Park (District 3)
When? February 2018
How big? 82,376 square feet, with a GPR of 7.4 
Brilliant. Another national icon sold en-bloc, to be torn down. At this rate, the only remnant of our unique architecture is going to be three interestingly stacked bricks at Haw Par Villa come 2050. 
Pearl Bank was the tallest building in Singapore in 1976, and represents a time of architectural experimentation and oh right no one cares about this, so…
The owners did get a good deal. There are 288 units and eight shops; residential owners will get between $1.8 million to $4.9 million from the sale. Shop owners will get around $1.2 million, except for one exceptionally large commercial unit (over 5,600 square feet), which will fetch $46.9 million.
The area is close to the Outram Park MRT station, and just a short walk away from the Chinatown area. It's also just a few minutes' drive from Singapore's Central Business District, so any development taking its place can count on good rental prospects. 
We estimate that a new development here will cost upward of $2,500 psf, given its central location and the heavy build-up of amenities. It also has significant historical value, which contributes apparently $0 to the price.
5. Good Luck Garden
Transacted price: Approx. $610 million ($1,100 psf)
Tenure: Freehold
Who bought it? Qingjian Realty
Where? Toh Tuck Road (District 21)
When? March 2018
How big? 33,457 square feet with a GPR of 1.4
This case actually went to the High Court: seven minority owners objected to the sale, they couldn't come to terms despite the Strata Title Board's mediation. The dispute involved the marketing agent telling owners there would be a Development Charge (DC) for the site, when it was later revealed (near the close of the tender) that there wouldn't be.
(Owners typically lower their reserve price to factor in costs such as DCs)
Nonetheless, the sale order was granted in November, so the en-bloc is going ahead after all. There are 208 residential units here and two shops, with the residential owners getting an estimated $920,000 to $3.5 million (we don't know what the shop owners got).
Note that the asking price for Good Luck Garden was just $550 million, so owners got around 10 per cent more than what they wanted.
There are three things that draw so much interest in this site:
First, it's close to the amenities of Beauty World; and with the opening of Beauty World MRT station, it's now more accessible than ever before. 
Second, it's located in a quiet enclave, that's only around a five-minute drive to Bukit Timah Reserve. The Singapore Botanic Gardens is also just a few minutes' drive, so it has a lot of appeal for those who hate the concrete jungle.
Third, of course, is that its freehold.
We estimate a price upward of $2,100 psf for any new development here, with the proximity of Beauty World being a big contributor. 
Voice your thoughts in our comments section or on our Facebook community page.
If you found this article helpful, 99.co recommends Freshly MOP-ed: Five 5-year-old Executive Condos (ECs) on our radar and 5 stunning condo sports facilities that bring out your inner champion
Looking for a property? Find the home of your dreams today on Singapore's largest property portal 99.co!
New launch alert! Welcome to Grand Dunman
About Ryan Ong
Looking to sell your property?
Whether your HDB apartment is reaching the end of its Minimum Occupation Period (MOP) or your condo has crossed its Seller Stamp Duty (SSD) window, it is always good to know how much you can potentially gain if you were to list and sell your property. Not only that, you'll also need to know whether your gains would allow you to right-size to the dream home in the neighbourhood you and your family have been eyeing.
One easy way is to send us a request for a credible and trusted property consultant to reach out to you.
Alternatively, you can jump onto 99.co's Property Value Tool to get an estimate for free.
If you're looking for your dream home, be it as a first-time or seasoned homebuyer or seller – say, to upgrade or right-size – you will find it on Singapore's fastest-growing property portal 99.co.
Meanwhile, if you have an interesting property-related story to share with us, drop us a message here — and we'll review it and get back to you.
Join our social media communities!
Facebook | Instagram | TikTok | Telegram | YouTube | Twitter