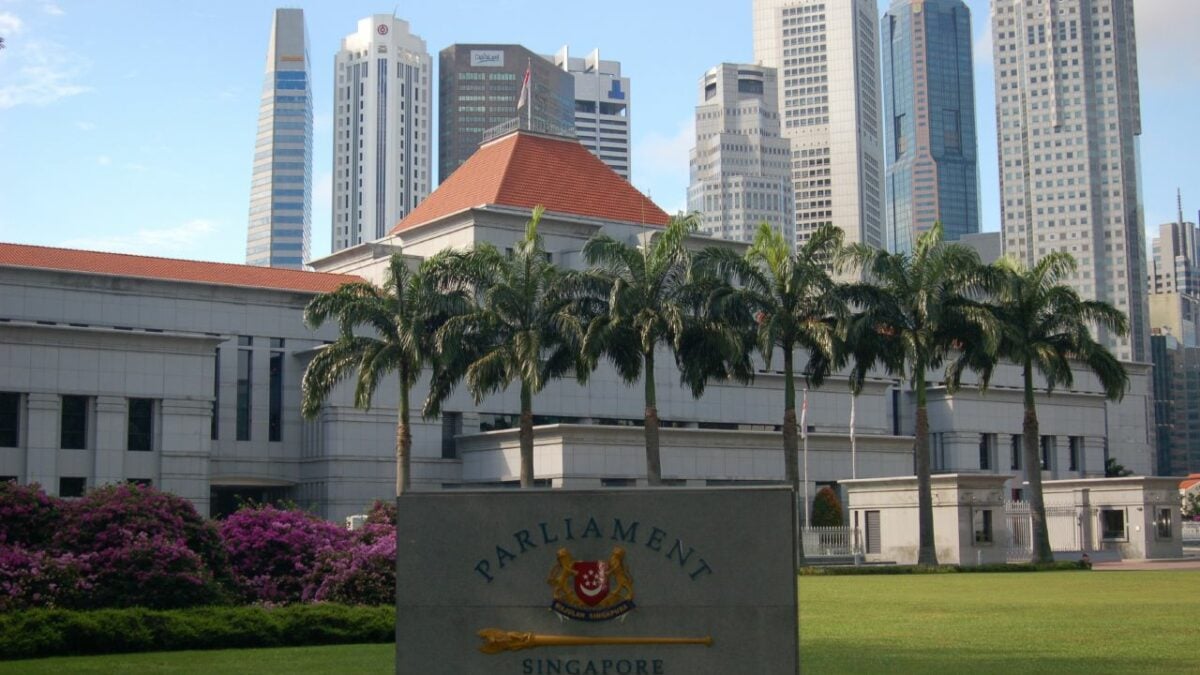 Property ownership is a pretty dry topic. But once in a while, ministers in Singapore say some things that really make us Singaporeans sit up and take note. And sometimes it's for the wrong reasons.
To that end, here's a rundown of some shocking things ministers in Singapore have said about property in the past years!
1. When Khaw Boon Wan likened Executive Condominiums (EC) to luxury cars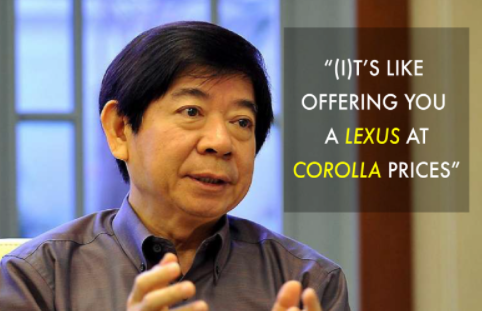 Back in 2013, there was much discontent amongst Singaporeans who were being priced out of the EC market. Developers were accused of inflating the costs of EC units by building larger-than-average units.
For example, developers of Heron Bay built a 2,845 sq ft penthouse unit which sold for S$1.77 million, while a 4,349 penthouse at CityLife@Tampines was sold for a record S$2.05 million! These were outrageous prices when you consider ECs are meant to be public housing for the middle-class Singaporeans.
While rolling out a slew of measures to curb such occurrences, Minister Khaw Boon Wan made a rather tone-deaf remark. He had likened ECs to Lexus cars and said that Singaporeans were getting the units at the low, low price of a Toyota Corolla.
Perhaps not the best-timed remark, seeing as they were discussing S$1 to S$2 million penthouses – not exactly mid-range vehicle prices! His comments obviously didn't go down too well with most Singaporeans, and were roundly criticised for long afterwards!
2. When Lee Kuan Yew issued a not-so-subtle warning to Aljunied voters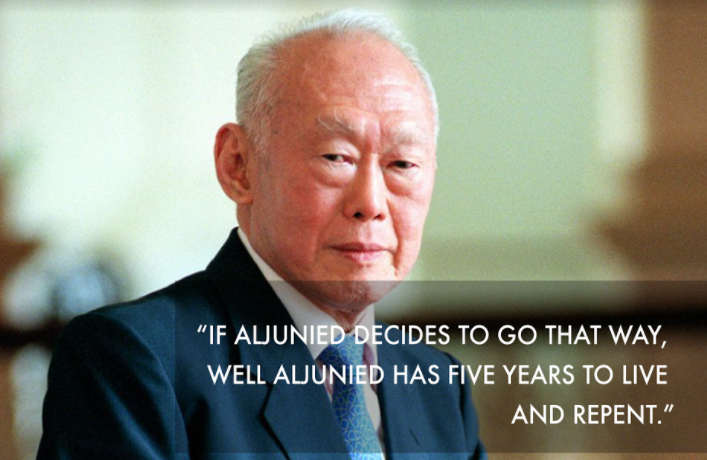 The late Minister Mentor Lee Kuan Yew is credited as being the founding father of Singapore. And like any good parent, he was always ready to advise (or admonish) his children if he found them misbehaving.
That's why when there were rumblings of Aljunied voting for the Worker's Party in the 2011 elections, the Minister Mentor was quick to warn residents of the potential folly of their choice, i.e. the likely loss in property values should the Worker's Party win instead of the People's Action Party.
3. When Khaw Boon Wan compared serving MOPs to serving National Service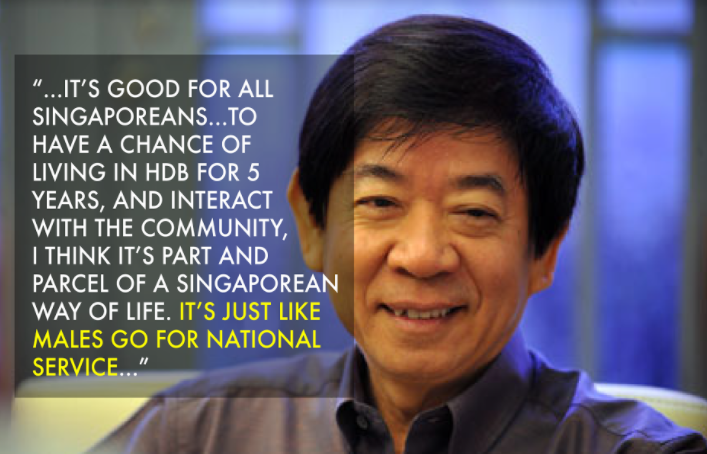 National Service is serious business in Singapore: it's 2 years of a young man's life that's sacrificed to serving, and learning how to protect our country.
So when Minister Khaw Boon Wan encouraged Singaporeans who could afford private housing to purchase HDB flats instead, and to consider the 5-year minimum occupation period as a form of National Service, lets just say that didn't go down too well with most Singaporeans – particularly the men!
4. When Lim Kin San asked Singaporeans to choose between their grandparents and their grandchildren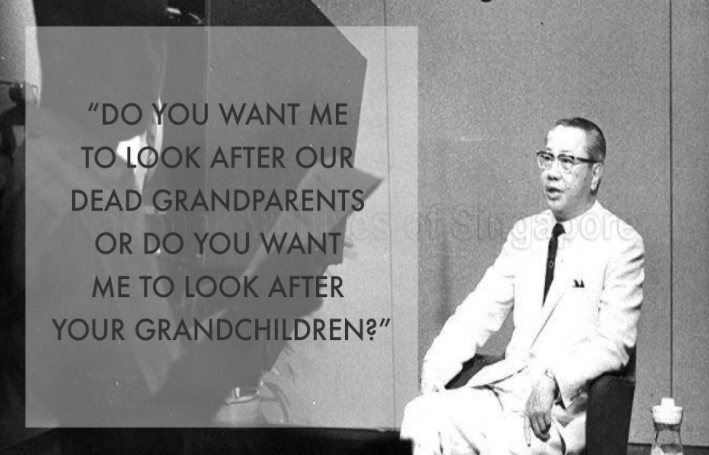 Minister Lim Kin San was another heavyweight in Singapore's history, acknowledged as being responsible for breaking the back of Singapore's acute housing shortage in the 1960s.
He was also of the no-nonsense variety, and had no time for sentimentalities when it came to fixing our nation's housing crisis.
That's why when he was approached by a delegation of elders (including his own relatives!) who asked him to abandon his plans to acquire cemetery land in Tiong Bahru to build housing, he countered with straight up emotional blackmail: did they care more for their grandchildren, or their dead grandparents?
Pretty much a mic drop moment right there.
5. When Tharman Shanmugaratnam said that people earning S$1,000 could afford to buy HDB flats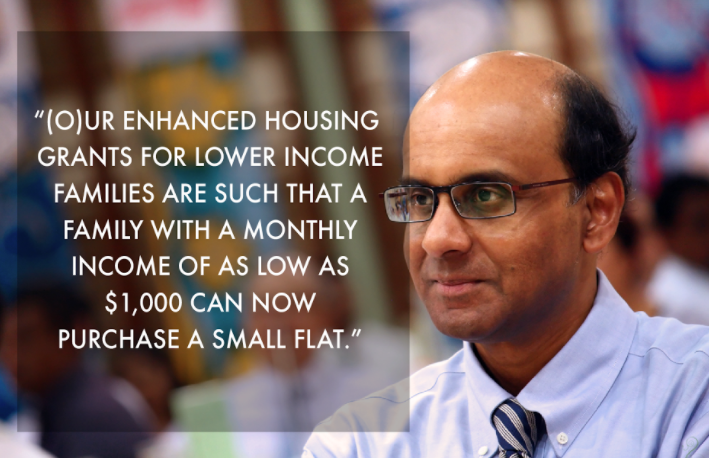 Minister Tharman Shanmugaratnam raised quite a few eyebrows (and tempers!) during the Budget 2012 debate when he mentioned that an income of S$1,000 would be enough to buy an HDB flat.
Outrage poured out online, with many Singaporeans accusing him of being out of touch with the every day Singaporean's plight at a time when property prices in Singapore were at some of the highest they'd been in years (reaching its peak in 2013).
Minister Shanmugaratnam's argument has been backed up by several ministers, but it still stands out amongst Singaporeans as one of the most shocking things said by a Minister.
6. When Josephine Teo advised on how much space couples needed to have sex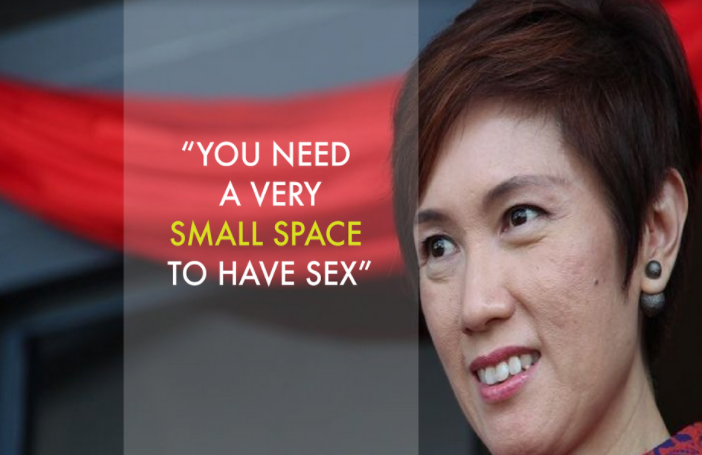 Probably my favourite quote on this list, this gem came from Minister Josephine Teo when she was questioned about the practicality of the Parenthood Priority Scheme.
Under the Scheme, couples need to be expecting a child, or have a child under 16 years of age before they can apply for a flat. For many couples however, it was important that they have the flat first before they conceived to avoid the space constraints of bringing up a child while living with their parents, or having to spend money on rent, while they waited for their flats to be built.
Minister Teo, however, seemed to view it as a question of how much space they'd need for the baby-making process.
Her off-the-mark response prompted a flurry of online comments, articles and memes. And we're guessing it's not something she'll be able to live down any time soon.
---
Have a good quote from ministers in Singapore to add to the list? Share them in our comments section below!
If you found this article helpful, 99.co recommends Ministers' statements on property market fuel fear of new cooling measures and And the neighbourhood with the most electoral constituency changes goes to…
New launch alert! Welcome to Grand Dunman
About Zareen B.
Looking to sell your property?
Whether your HDB apartment is reaching the end of its Minimum Occupation Period (MOP) or your condo has crossed its Seller Stamp Duty (SSD) window, it is always good to know how much you can potentially gain if you were to list and sell your property. Not only that, you'll also need to know whether your gains would allow you to right-size to the dream home in the neighbourhood you and your family have been eyeing.
One easy way is to send us a request for a credible and trusted property consultant to reach out to you.
Alternatively, you can jump onto 99.co's Property Value Tool to get an estimate for free.
If you're looking for your dream home, be it as a first-time or seasoned homebuyer or seller – say, to upgrade or right-size – you will find it on Singapore's fastest-growing property portal 99.co.
Meanwhile, if you have an interesting property-related story to share with us, drop us a message here — and we'll review it and get back to you.
Join our social media communities!
Facebook | Instagram | TikTok | Telegram | YouTube | Twitter