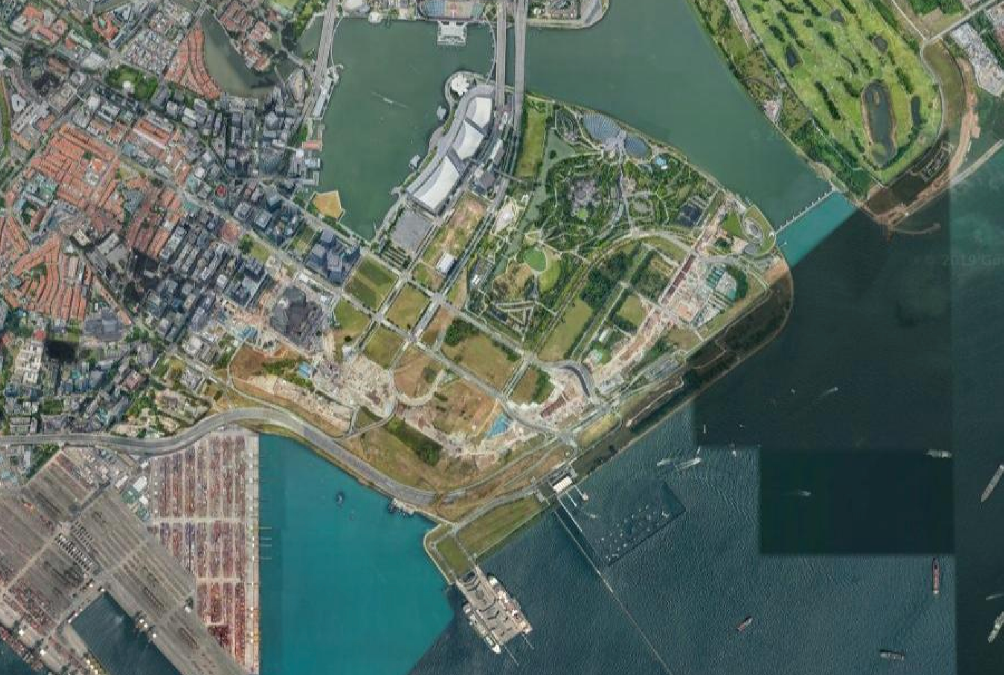 As Singapore gears up for the post-Covid recovery (and also the General Election), Minister of Trade and Industry Chan Chun Seng has reassured Singaporeans that long-term plans such as Punggol Digital District and Greater Southern Waterfront (GSW) "remain sound" in spite of the global recession.
"We will pace the timelines for these projects according to demand. But do not doubt this: We will get them all done," the minister said.
Well the question is when? And should property agents and developers keep harping on GSW like a broken record?
A brief background about the Greater Southern Waterfront
The name Greater Southern Waterfront (GSW) was first coined by the government back in 2013. This was to be a project that will transform the Singapore city centre and take it to the next level.
In 2017, the Tanjong Pagar port terminal was cleared ahead of schedule. Property experts took it to mean that the government would set aside land within the GSW to be released sooner than expected. In 2018, the government released some fanciful artist's impressions of a futuristic-looking GSW. Realtors selling property in the area were quick to show these to clients.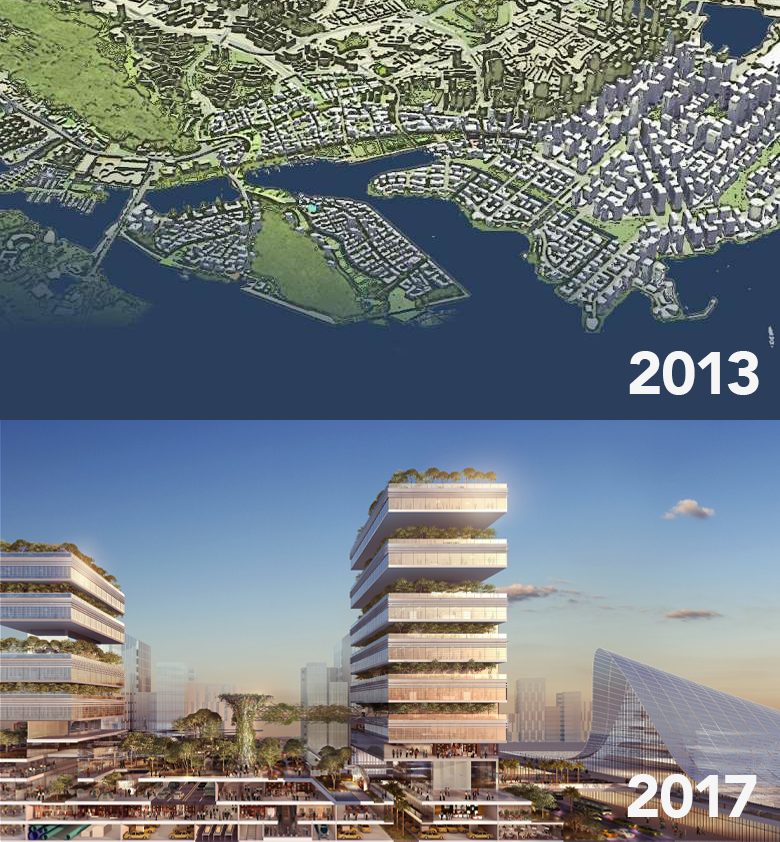 In 2019, Prime Minister Lee Hsien Loong revealed even more plans during his National Day Rally. "There is enough land here to build 9,000 housing units… HDB and private housing with waterfront promenades, with greenery and open spaces," said PM Lee, referring to land currently occupied by the Keppel Club golf course that's part of the GSW.
He added: "With GSW the size of two Punggols, you get a sense of the possibilities. Think of it as Punggol by the Bay!"
Developers and property agents lapped it all up. Any new development from Tanjong Pagar to Pasir Panjang would have 'Greater Southern Waterfront' inserted into the marketing material somewhere. "Tremendous upside" and "first-mover advantage" were the catchphrases repeated ad nauseum.
But perhaps we've forgotten something:
Let's revisit the story of Marina Bay…
A similar thing happened twenty-four years ago in July 1996, when local media painted a glorious picture for the Marina Bay South district.
The Minister of National Development at that time, Lim Hng Kiang, declared that "new office buildings and housing of various styles will front the shoreline" with "some 26,000 waterfront homes in the offing".
(Not too long after his announcement, the General Elections were called and held in January 1997.)
FYI, this is what our Marina Bay South looks like now, 24 years later, in 2020: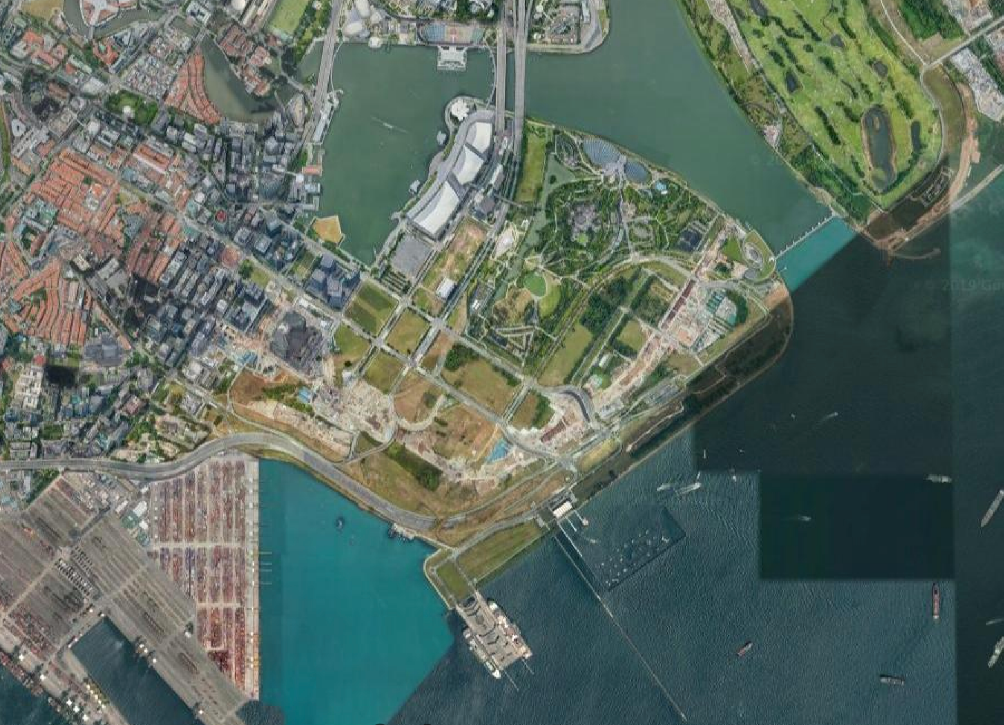 A glance at the satellite image and it's obvious that not much has changed. Aside from the integrated resorts, Gardens by the Bay, a cruise centre and the under-construction Thomson-East Coast MRT Line, there's literally nothing there. Housing developments have been few (e.g. Marina One Residences, The Sail @ Marina Bay) and are located near the already developed Shenton Way CBD spine, for obvious reasons.
So far, only four condos with a total of 2,802 units have been built in the Marina Bay area. That's less than 11% of the "26,000 waterfront homes" envisioned.
And here's the kicker: If 200 hectares of land with similar attributes to the Greater Southern Waterfront (with arguably superior existing infrastructure) has barely been touched for more than two decades, then what should property buyers make of the GSW, which is more than ten times the size?
Honestly, if we were the government and want to release/develop land in the city, be it tomorrow or two years later, Marina Bay would certainly the first choice and no-brainer. After all, we have to keep our 24-year old promise to Singaporeans, right??
Should you even be basing your property decision on the Greater Southern Waterfront?
Look, we're sure the GSW will be a wonderful project… for your children or grandchildren. The thing is, in the Mandarin version of his speech, Minister Chan left out Greater Southern Waterfront altogether when elaborating upon the government's continued commitment to develop Singapore.
Instead, he told audiences that, emerging from Covid-19, the government will place its emphasis on investing in and completing key infrastructural projects such as the Changi Airport Terminal 5 and Tuas Mega Port. The second focus will be developments that bring jobs and economic opportunities, such as the Punggol Digital District and Sungei Kadut Eco-District.
The GSW, which is a largely about leisure and lifestyle, didn't even get an honourary mention.
So, if you're a property buyer or investor looking out for growth areas and don't have the patience to wait out a large chunk of your life expectancy to see the upside of GSW, here are some other promising locations you might want to take a look at: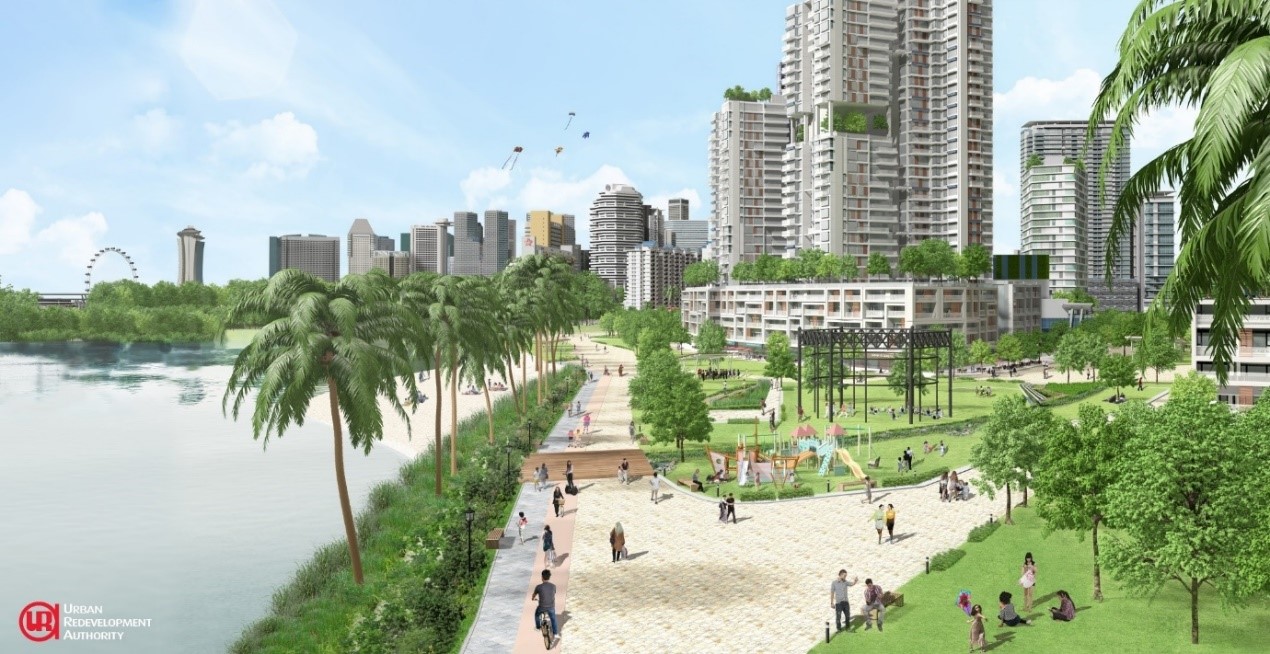 Location #1: Kallang Riverside/Kampong Bugis
First announced in 2017, the plan to redevelop the city-fringe areas south of Kallang MRT and Kampong Bugis (between Kallang and Lavender MRT stations) should become reality within the next decade.
At the 17-hectare Kampong Bugis, the government is poised to announce a tender for a master developer that will oversee the building of a "car-lite neighbourhood" with "some 4,000 new homes by around 2030" and "50,000 sq m of space for retail, offices, community uses, serviced apartments, sports and recreational facilities".
Right across the river from Kampong Bugis, a mini-CBD and entertainment district has been proposed, with office blocks and extensive retail and entertainment amenities part of the plan.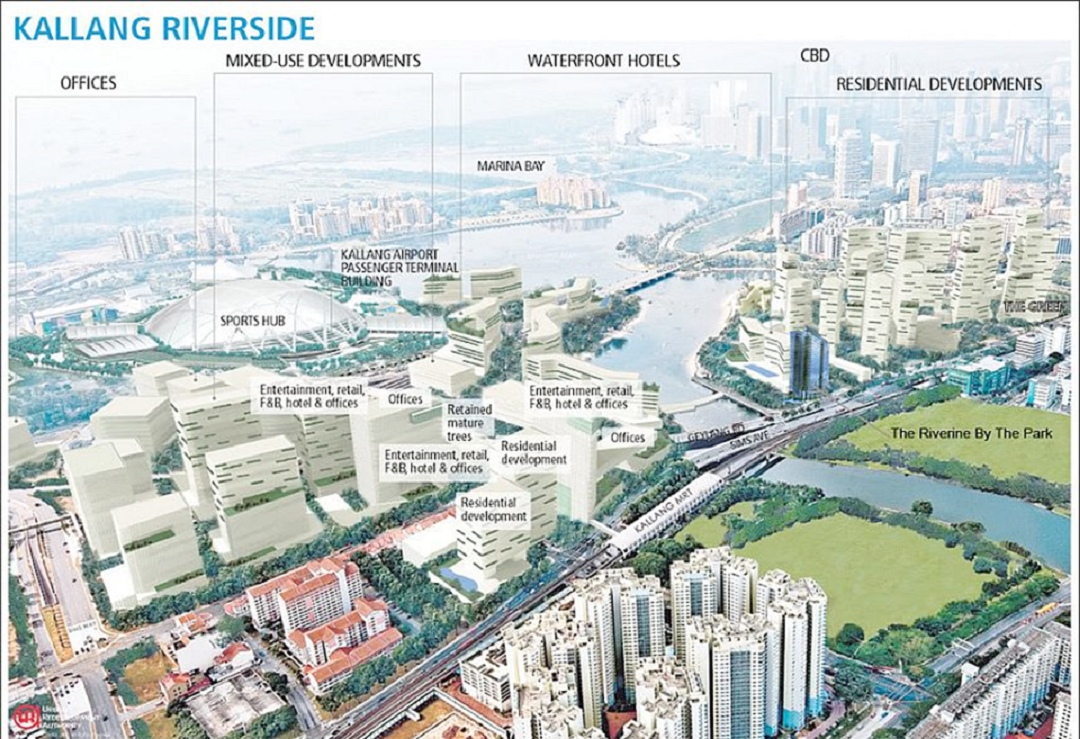 Adding to the excitement is the recent announcement that the Singapore Sports Hub will be further enhanced as a destination for sport and world-class entertainment by 2025. What's not to like?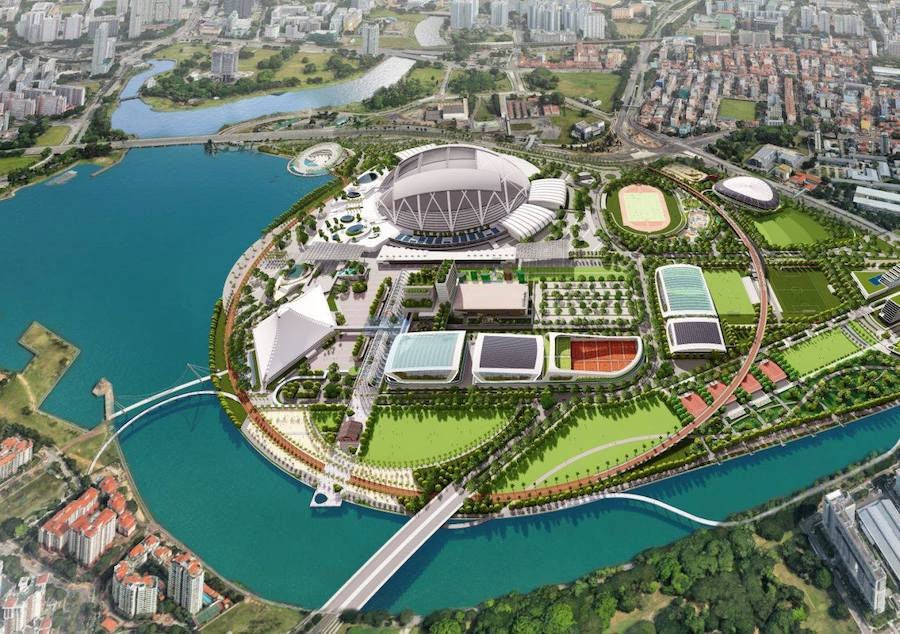 Location #2: Paya Lebar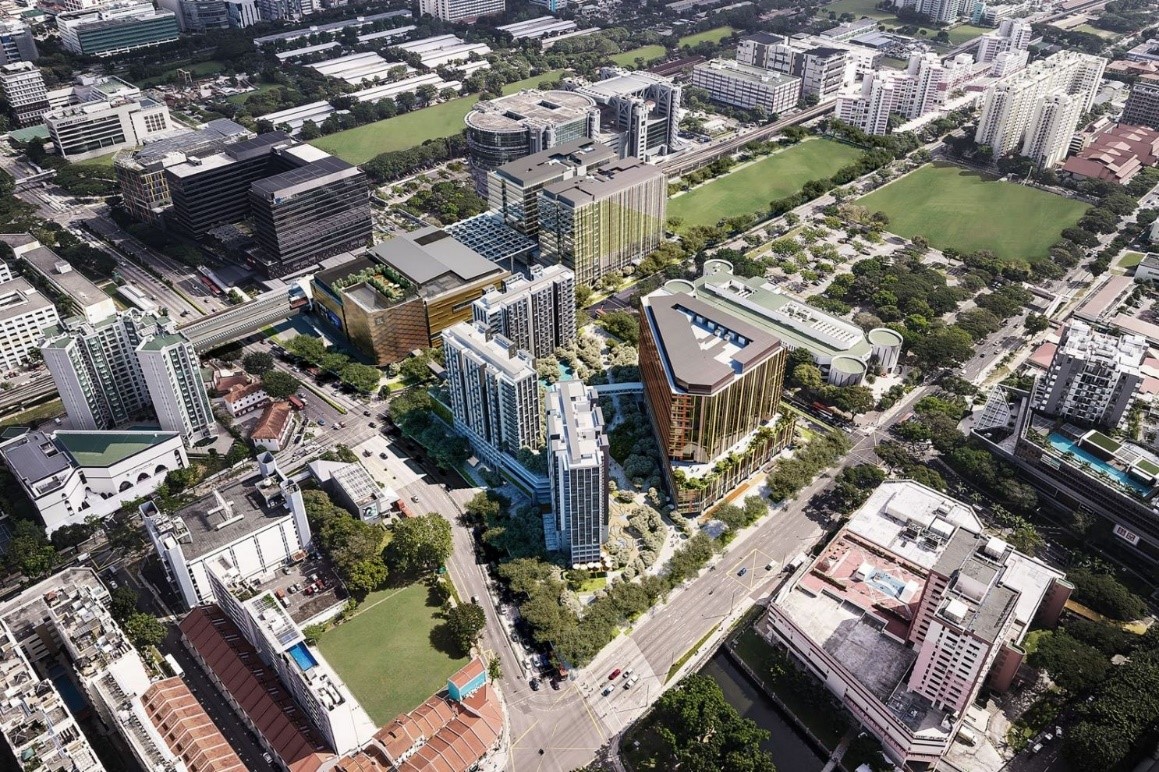 Not too far away from Kallang Riverside/Kampong Bugis is Paya Lebar, which has been billed as the new CBD of the East. The recent quarter has seen office and retail space in the precinct more than double in area with the completion of two Grade A office blocks of the Paya Lebar Quarter (PLQ) alongside the new PLQ Mall.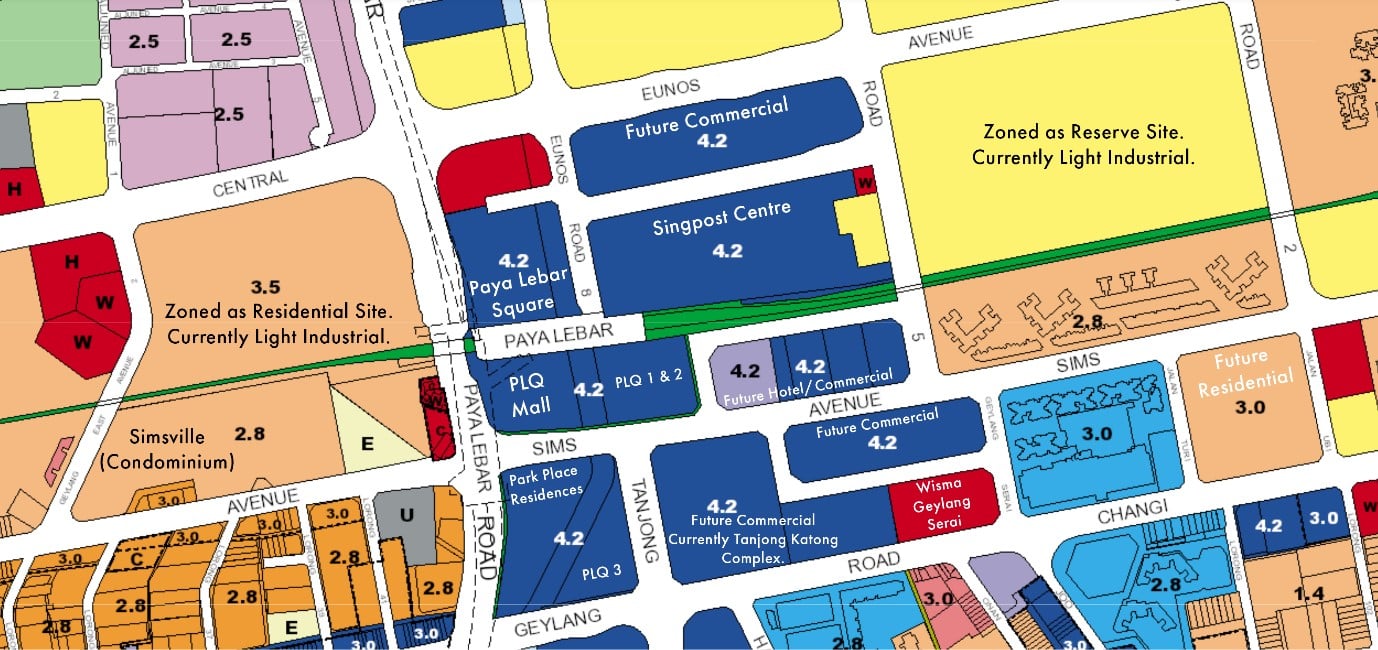 According to the URA Master Plan above, this is only the beginning of Paya Lebar's potential transformation. The area's developments should put the spotlight on upcoming public and private housing projects in the vicinity, including a planned Government Land Sales (GLS) site at Dunman Road that can yield more than 1,000 condo units.
Location #3: Bayshore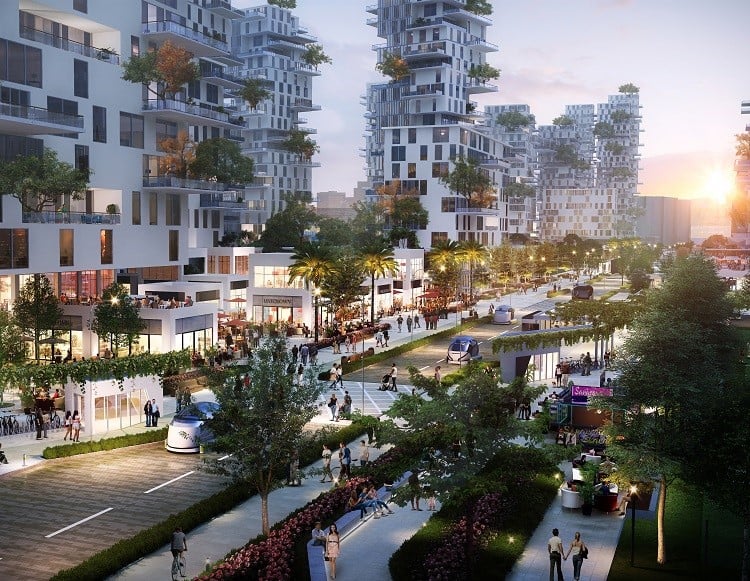 Leveraging the new Thomson-East Coast line, the URA has plans to transform the sleepy but already upmarket East Coast neighbourhood of Bayshore into a vibrant, car-lite lifestyle precinct that could become the Holland Village of the East.
This transformation will happen on roughly 60 hectares of undeveloped land situated between the upcoming Bayshore and Bedok South MRT stations. Plans include a one-kilometre long "main street" lined with shops, cafes, grocery stores and elderly facilities.
The tree-lined main street will be connected to a network of communal courtyard spaces that resembles modern residential developments in European cities such as Amsterdam and Vienna.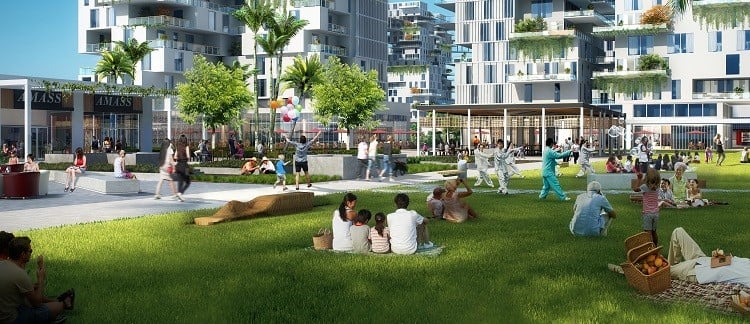 Additionally, 6,000 new HDB flats will form about half of the 12,500 planned residential units in the district. Besides potential sea views and easy access to East Coast Park via a planned pedestrian and cycling "landscaped bridge", the draw of this area is undoubtably easy access to the airport via East Coast Parkway and the direct connections to the airport/city via the Thomson-East Coast Line.
That being said, it would probably take two full decades for the developments to take shape at Bayshore.
Location #4: Mount Pleasant
Another area that likely to see development within the next decade is Mount Pleasant. The significance of this location? It's undeveloped land that's actually located within the prime District 11, which also covers Newton and Bukit Timah.
Mount Pleasant MRT station is scheduled to open in 2021. In the immediate vicinity of the station, there's already infrastructure in place to commence development as this was the site of the former Police Academy.
The entire 80-hectare Mount Pleasant area, which also encompasses the completed but yet-to-be-opened Bukit Brown MRT Station on the Circle Line, has been zoned Residential by URA. That said, the district is still subject to further planning and the private-public housing mix is still unclear. Any project there is likely to be low-to-medium density.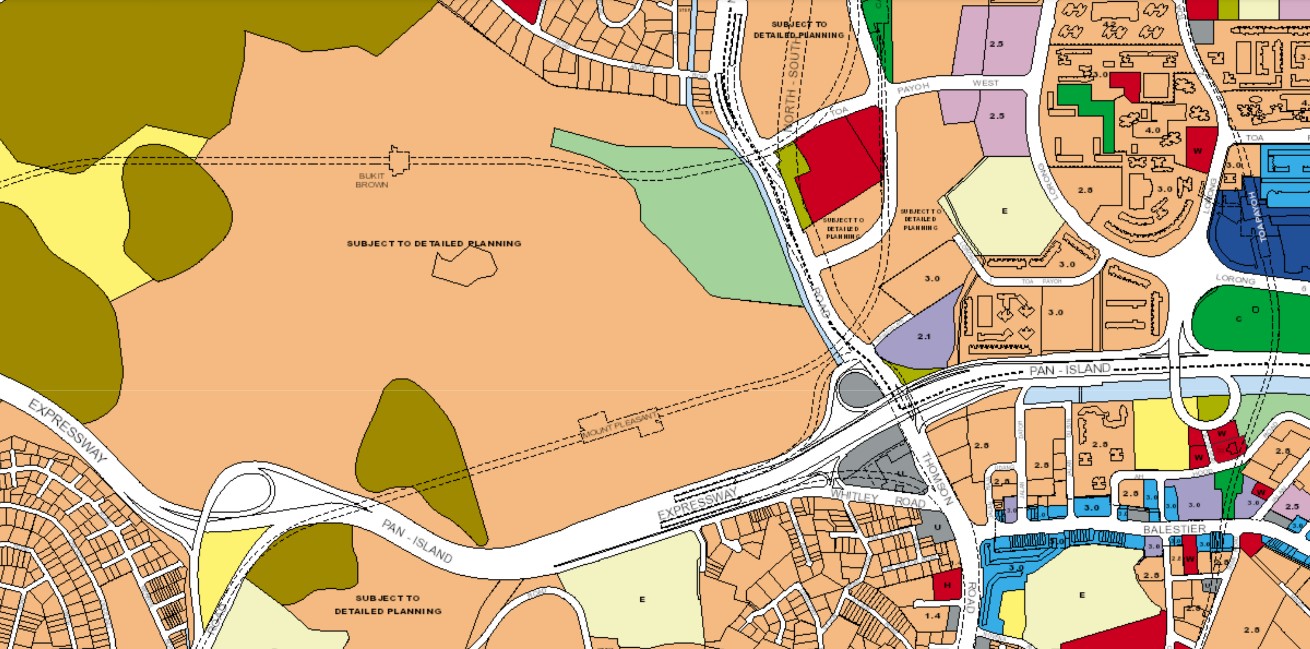 What can be certain is that, when a condo new launch or BTO project is announced at Mount Pleasant, Singaporeans will go absolutely nuts. Besides being able to boast about living in prime District 11, this is also a bona fide city-fringe location on the edge of Novena, an established commercial hub that is currently undergoing an evolution into a world-class Medical Hub called Healthcity Novena.
Moreover, the North-South Corridor expressway that will run under Thomson Road will offer Mount Pleasant motorists a seamless (and hopefully jam-free) connection to the city.
Location #5: Holland Plain
Despite lying just outside prime District 10, Holland Plain will likely be very much sought after by developers and, subsequently, buyers when development of the area begins from 2021 onwards. This 34-hectare site is intended as private residential precinct, and will probably have its very own MRT eventually — a station on the Cross Island Line (CRL).
Despite its significant size, the government has decided to limit the housing at Holland Plain to 2,500 private units, opting to preserve more than 30 percent of the current vegetation and features in the area for a "wetland park and community plain". "Green routes" will also be designed and implemented throughout this low-density district.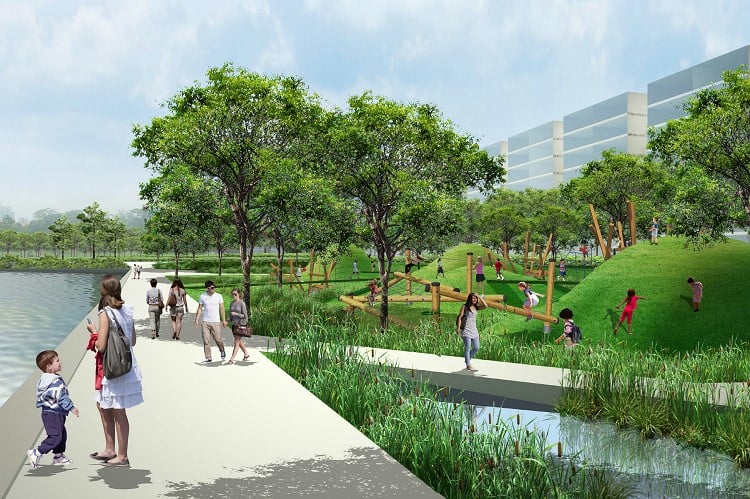 With the limited number of private housing units available in what's essentially a prime location in a predominantly landed Bukit Timah-Holland estate, we expect investors to make their move regardless of what state the global economy is in at the time.
The Big Question: Should you still buy a property near the Great Southern Waterfront?
All said and done, this is not an article to diss properties in the West Coast area.
Properties stretching from Keppel to Pasir Panjang already boast superb existing geographical attributes without the GSW coming into the equation. The area is considered a thriving business corridor, with one-North/Buona Vista, Science Park, Mapletree Business City, Alexandra Technopark and easy access to the CBD via the West Coast viaduct, which may translate to healthy rental demand.
Recreationally, there's also no shortage of options in the area, with the Southern Ridges being one of the most authentic and accessible nature spots in the whole of Singapore. Residents also have Harbourfront, Hortpark, West Coast Park and, of course, Sentosa within easy reach.
As the cliché goes, a bird in the hand is worth two in the bush. This should apply to property as well, especially in times of crisis. Be it the Great Southern Waterfront or Bayshore, this article's intention is to help you be more discerning in your real estate decisions—decisions with such high outlay that you can't afford to get wrong.
Next time when the powers that be unleashes plans for a mega growth area (e.g. one that would replace the Paya Lebar Airbase), you'll maintain the zen-like demeanour of a true property master and consider all possible options.
On 99.co, we're now showing you which parties and candidates are running at the location of the property you're viewing: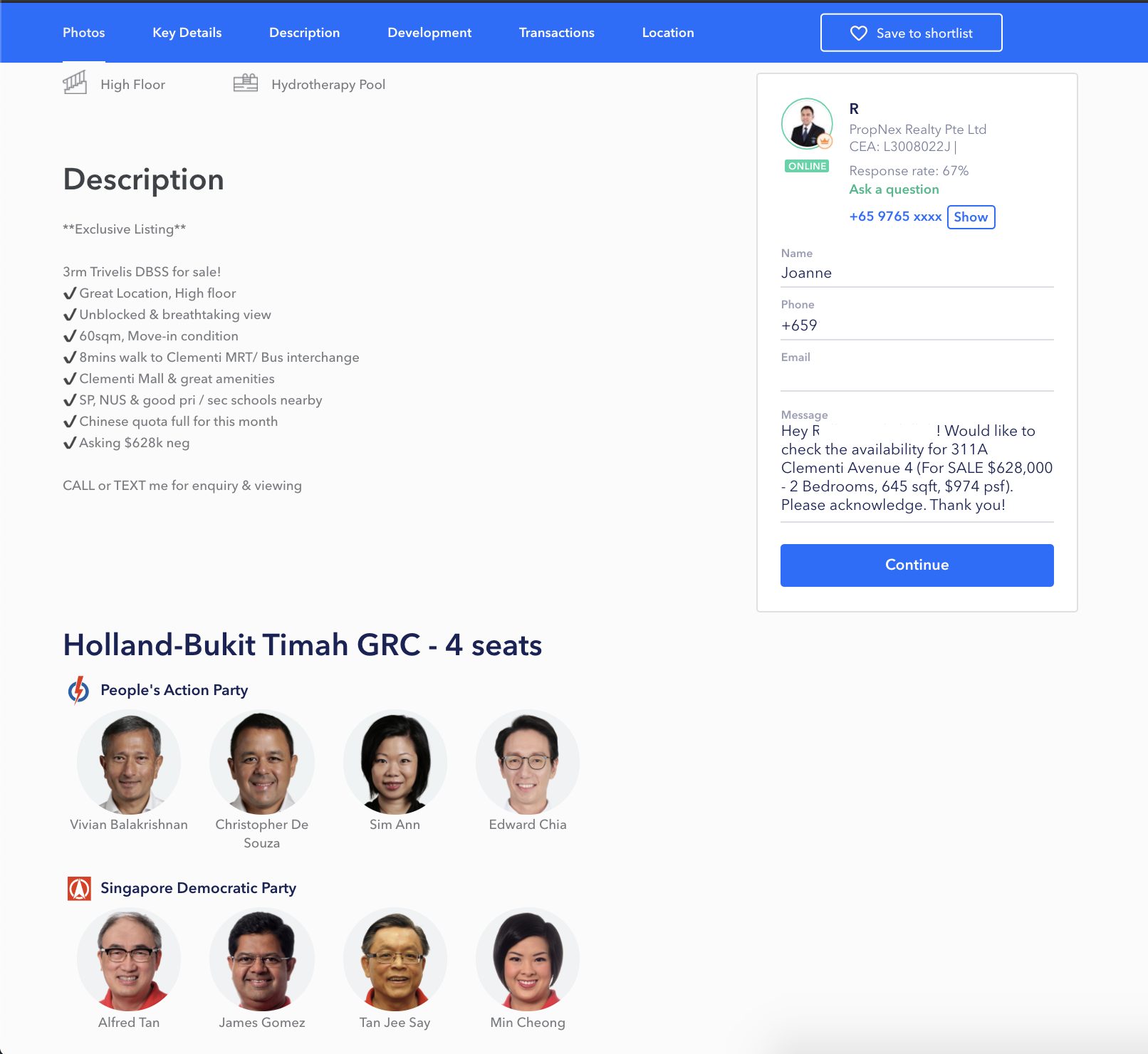 Do you think the Greater Southern Waterfront has a future? Share your thoughts in our comments section below!
If you found this article helpful, 99.co recommends Singapore-KL High Speed Rail: Don't believe the property buying hype and 7 things Singapore landlords MUST DO to survive the 2020 recession
Looking for a property? Find your dream home on Singapore's most intelligent property portal 99.co!
About Ryan Ong
Looking to sell your property?
Whether your HDB apartment is reaching the end of its Minimum Occupation Period (MOP) or your condo has crossed its Seller Stamp Duty (SSD) window, it is always good to know how much you can potentially gain if you were to list and sell your property. Not only that, you'll also need to know whether your gains would allow you to right-size to the dream home in the neighbourhood you and your family have been eyeing.
One easy way is to send us a request for a credible and trusted property consultant to reach out to you.
Alternatively, you can jump onto 99.co's Property Value Tool to get an estimate for free.
If you're looking for your dream home, be it as a first-time or seasoned homebuyer or seller – say, to upgrade or right-size – you will find it on Singapore's fastest-growing property portal 99.co.
Meanwhile, if you have an interesting property-related story to share with us, drop us a message here — and we'll review it and get back to you.
Join our social media communities!
Facebook | Instagram | TikTok | Telegram | YouTube | Twitter