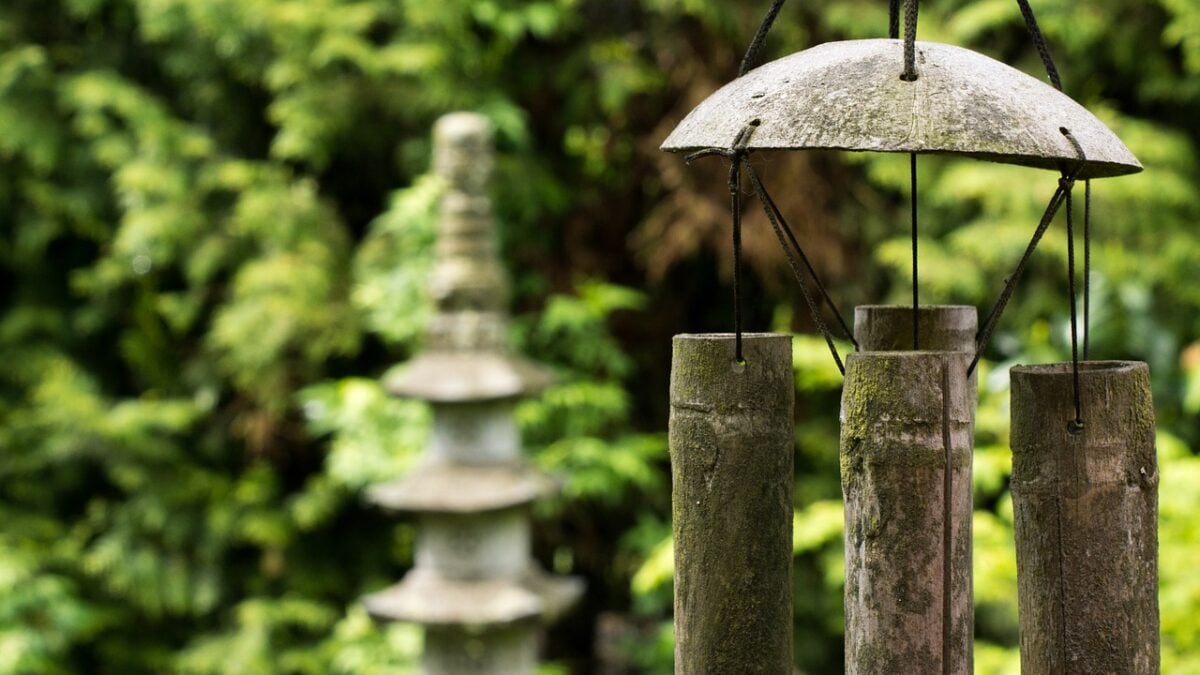 I hope you found the article on 5 feng shui steps to follow when you buy property useful. In today's post, we'll use the 8 mansions feng shui method on the following case study.
For the purpose of this example, we shall pre-set the location of the main door to be in the North sector and master bedroom in the Southeast sector – this house is under the 'shengqi' (生气)category and can be considered an auspicious house. We need to do one last check to see if the position of the kitchen throws a spanner in the works. A kitchen in the Southeast, South, North or East sector would be auspicious, whereas the rest of the sectors aren't.
Suppose the kitchen ends up being located in the West sector, it will clash with the Southeast (Wood) master bedroom. The Southeast sector is represented by the 'Wind Trigram' in the 'ba gua' (八卦), which represents the eldest female of the house. As such, a house with this configuration will benefit the whole family, but the wife/eldest female may not fare as well. A house with multiple clashes of the three key sectors (the positioning of the main door, kitchen and master bedroom) should be avoided at all costs in the eyes of feng shui.
Example of a feng shui configuration to avoid
An illustration of a really bad house would be one with the main door in the Northeast and master bedroom in the Southeast which results in a clash between Wood and Earth – such as a house is classified under 'Jue Ming' (绝命). The placement of the kitchen would not really matter in this case, because regardless of where the kitchen is, this house will still fall under the inauspicious category.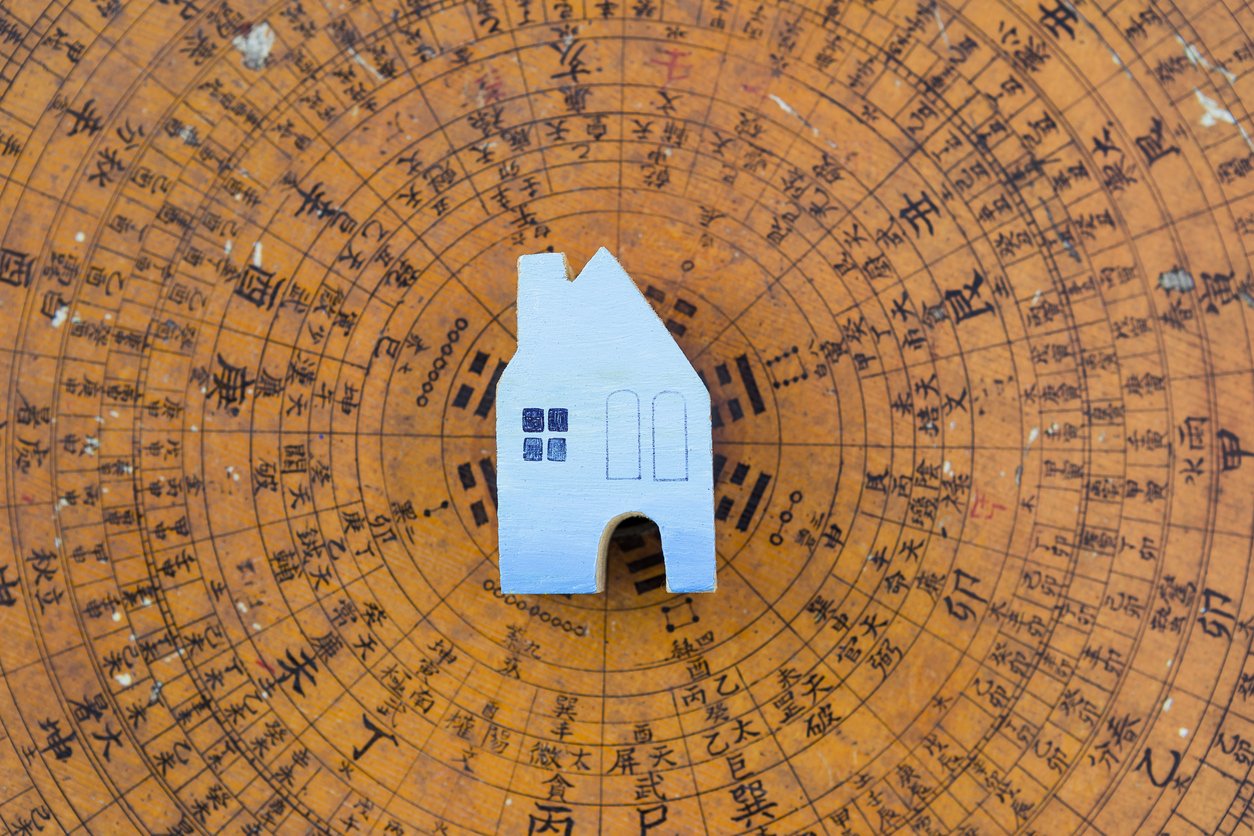 How to mitigate less-than-ideal feng shui configurations in a home
Now, you must be asking what you can do if you happen to be stuck with a house with an inauspicious structure – we can actually alter the structure of the house, although this needs a bit of a renovation works. This can be done by combining rooms to make a new room which is even larger than the original master bedroom. This shifts the sector the master bedroom is in, hopefully to a sector where there is no clash with the main door or kitchen.
I've gotten many of my clients to do this, and things seem to be going well in their lives. Please note that remedying a home's feng shui is never about placing so called auspicious items around the house – there is no single Chinese classic on feng shui that speaks of this, and it is a myth that has been falsely perpetuated. The only benefit is psychological, which does have its benefits of course.
In my humble opinion, employing a feng shui method of selecting a home is highly recommended because the layout and orientation of your house is fixed and will not change, so getting it right from the beginning is crucial. You would have probably heard of the Flying Stars method and can apply that concurrently with this 8 Mansions method, but take note that the arrangement of the stars will change, and the next major change is coming up in 2024 where we officially enter into Period 9 of the 180 year feng shui cycle, so you should definitely take this into account if you're applying feng shui to your next home.
Our astrological charts often give hints on the quality of the house we will end up in and it can be argued that the house we end up in is often 'fated' – this is also the reason why feng shui had a massive influence on ancient Chinese society because people believe it presents an opportunity for people to transcend limitations and reach for more.
Houses with the 3 important areas (the positioning of the main door, kitchen and master bedroom) in harmony are said to bring good fortune to the family residing in it. Take note of these 3 key criteria when hunting for your next house to ensure that it is an auspicious one in the eyes of feng shui – because you and your family deserve good health and all the happiness in the world!
Happy hunting for your auspicious new home at Singapore's largest property portal 99.co!
If you found this article useful, 99.co recommends The 5-step feng shui checklist when buying a house and Basic feng shui guidelines every renter should know.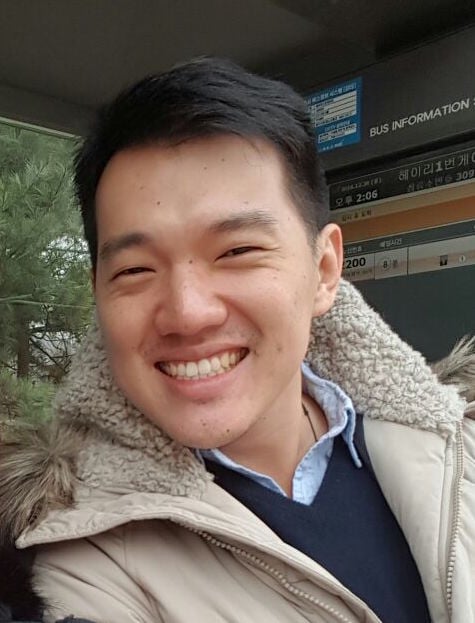 .
This article was written by Sean Chan.  Born in Taiwan and raised in Singapore, Sean Chan is an old soul and a modern day  Feng Shui Master. He works in a tech unicorn by day and as a Chinese metaphysics consultant specialising in BaZi, Zi Wei Dou Shu and Feng Shui by night. Through his  blog, he hopes to dispel the myths and superstitions surrounding this field, and help people from all walks of life benefit from metaphysics the way its founders intended.
About 99.co
We are a property search engine with the overarching goal of building a more transparent and efficient property market. We are working towards that future by empowering people with the tools and information needed to find a place to live in the best way possible.
Looking to sell your property?
Whether your HDB apartment is reaching the end of its Minimum Occupation Period (MOP) or your condo has crossed its Seller Stamp Duty (SSD) window, it is always good to know how much you can potentially gain if you were to list and sell your property. Not only that, you'll also need to know whether your gains would allow you to right-size to the dream home in the neighbourhood you and your family have been eyeing.
One easy way is to send us a request for a credible and trusted property consultant to reach out to you.
Alternatively, you can jump onto 99.co's Property Value Tool to get an estimate for free.
If you're looking for your dream home, be it as a first-time or seasoned homebuyer or seller – say, to upgrade or right-size – you will find it on Singapore's fastest-growing property portal 99.co.
Meanwhile, if you have an interesting property-related story to share with us, drop us a message here — and we'll review it and get back to you.
Join our social media communities!
Facebook | Instagram | TikTok | Telegram | YouTube | Twitter