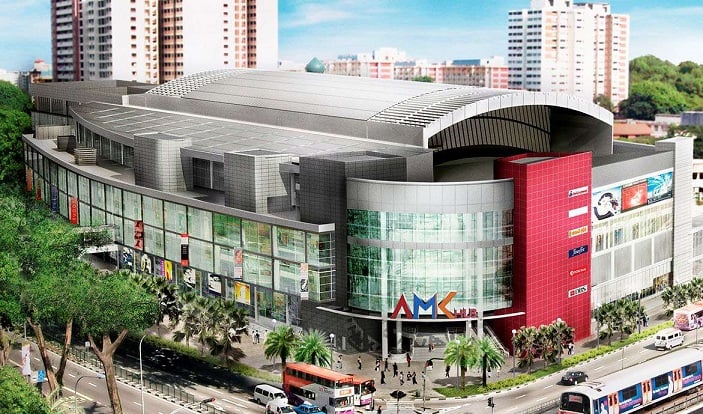 Singapore has a lot of exciting places. Maybe a little too many. Sometimes, all you want is a neighbourhood that doesn't explode into the modern equivalent of a Mongol invasion when the Great Singapore Sale is on. Well it's time to look at two of Singapore's more relaxing options: Ang Mo Kio and Bedok.
Ang Mo Kio
Ang Mo Kio supposedly means "Rambutan bridge" (from the Hokkien Ang Mo Dan, or rambutan). There are some alternative theories though, with some stories claiming it comes from "ang mo huay", or concrete. (Supposedly, there was a wooden bridge and a concrete bridge in the area, and Ang Mo Kio was a reference to the latter).
Ang Mo Kio was a quiet area of Singapore even in the colonial era, when it was mostly rubber and nutmeg plantations (punctuated by impenetrable jungles). Ang Mo Kio was only truly developed from 1973 onward, when it became Singapore's seventh satellite town. At the time, residents of nearby Yishun and Bishan would constantly visit for amenities like shopping, as they were not built up yet.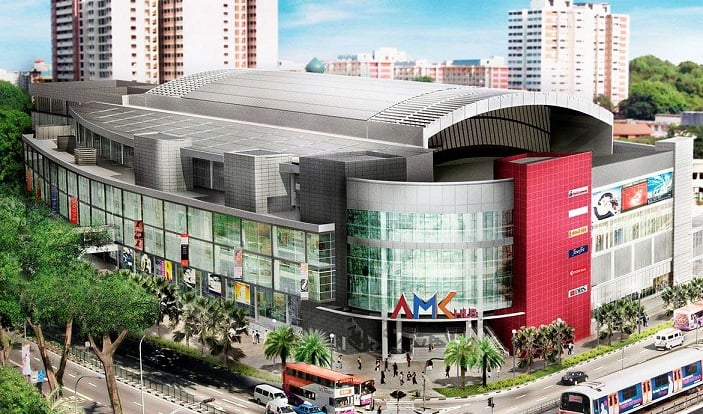 The concept of a town council was pioneered in Ang Mo Kio. The first three town councils were established here in 1986, forever ensuring an end to free space on HDB block bulletin boards. Today, Ang Mo Kio is famous for two things: the first is that Prime Minister Lee Hsien Loong is on its town council. The other is for being the birthplace of Sheng Siong, one of Singapore's homegrown supermarket chain.
Ang Mo Kio remains a primarily residential district. The main appeal is the amount of parkland: Ang Mo Kio Town Gardens is famous for its nature ways and sculptures, and park connectors that link all the way to Punggol. Along the border with Bishan, there is the Bishan-Ang Mo Kio Park that services residents of both.
A closer look at properties in the area
Just like neighbouring Bishan, properties in Ang Mo Kio aren't exactly the most affordable for buyers on a budget. The main reason for this is because of 1) it being a mature estate and 2) its proximity to the city. The average price of a resale 4-room flat here is in the region of  $430,000 – $465,000 whereas a 5-room flat can exceed $700,000.
On the other hand, private properties are comparatively cheaper than those located in Bishan and Toa Payoh at an average of $1,200 psf. One of the newer projects in the area which falls within this category is The Panorama. Located along Ang Mo Kio Ave 2 and next to CHIJ St Nicholas Girls School, the project has an average psf of $1,246. Other notable, albeit older, developments here include Grandeur 8 and Nuovo, with an average psf of $1,019 and $923 respectively.
Upsides to living in Ang Mo Kio
Parklands
Convenient living
Strong community bond
Parklands
Ang Mo Kio is ideal for people who like slow walks in parks, or physical activity. There are plenty of bike trails, exercise spots, and foot reflexology walks. The parks have "nature ways" that are cultivated to attract certain types of wildlife, so bird watchers and bug watchers will find a lot of appeal.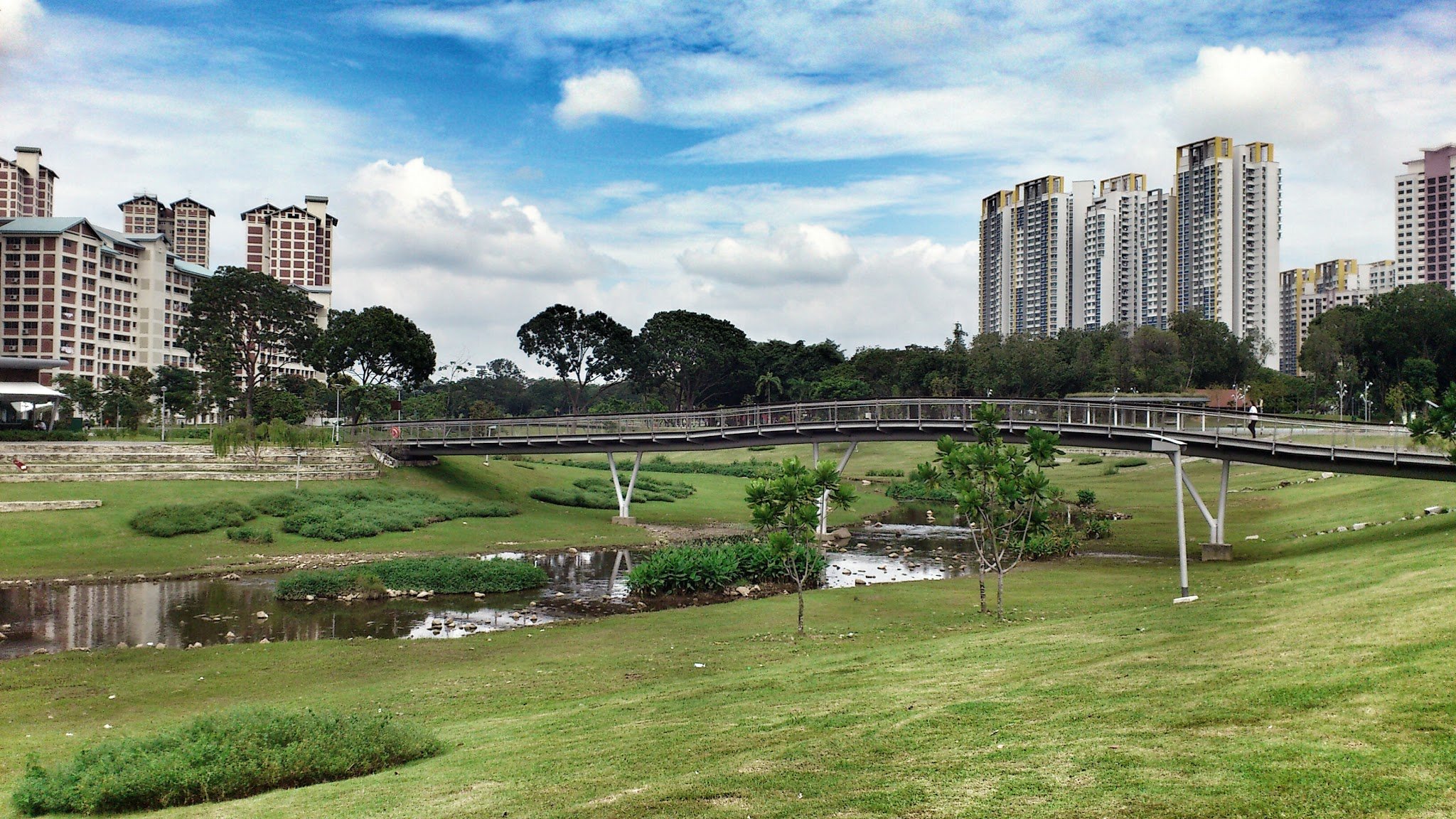 Strategic use of green space makes Ang Mo Kio feel less populated than it really is. And make no mistake: with 149,800 HDB residents, this is a heavily populated town. But it's a masterwork of space planning, so you won't find your face pressed against someone's armpit during the weekend rush.
Convenient living
Ang Mo Kio Hub, a mall attached to the MRT station, services most of the residents. Ang Mo Kio is packed with hawker stalls, cafes, restaurants, convenience stores, etc. There's a reason Sheng Siong was born here.
And as we mentioned above, Ang Mo Kio's amenities used to service Yishun and Bishan residents as well. Between the 1970s and 80s, this turned it into a hub for small businesses in Singapore. There are still holdovers: you'll find lots of old school mama stores, or mom-and-pop provision stores that sell things like Hacks candy and Ling Mong tablets.
Strong community bonds
Ang Mo Kio has strong community bonds and a very active town council. Because duh, the concept was practically invented here. Among the increasingly urbanised districts of Singapore, Ang Mo Kio retains a spark of the kampung spirit.
The proactive town council means a lot of door knocks, and other residents trying to rope you into communal activities. Foreigners and new Permanent Residents take note: if you want to assimilate into Singapore fast, an Ang Mo Kio flat is an express ticket there.
Downsides to living in Ang Mo Kio
The first issue is Ang Mo Kio hub on the weekends. The crowds there can get just as bad as it does in Orchard (Serangoon has the same problem with NEX, if you know that area). But there are plenty of alternative places to shop within the town.
On another note – do you like wild parties and rock and roll? Do you want your life to be, as we say, "damn happening"? Then live somewhere else, because (1) it won't happen in Ang Mo Kio, and (2) people in Ang Mo Kio don't need that, and never will.
Bedok
You know how some people like to say Singapore grew from a fishing village? Well Bedok really was a fishing village. It was a village even before Sir Stamford Raffles set foot on the island!
The area known as Simpang Bedok was a mixed Chinese and Malay village, dating back to the pre-colonial era. And it remained that way for a long time, prior to being developed in the mid 1960s, Bedok was a rural area famed for two things: seafood and coconuts.
Siglap estate was probably the largest coconut plantation in Singapore's history, and it was the primary business in the district. Bedok had long stretches of beach, and villas that doubled as homes and seafood restaurants. The old Siglap wet market, where Siglap Centre now stands, used to be seafood central in Singapore.
The reason for the name "Bedok" is unclear, but it's speculated that it's from the Malay word "Bedoh" – a kind of hand drum. Today, Bedok is one of the largest residential areas in Singapore, with an estimated 289,000 residents. Bedok was the fifth "new town" to be built, with development starting in 1966. The area has a well balanced mix of private and public housing, with some light industry.
A closer look at properties in the area
Despite Bedok being a mature estate, prices of resale flats are relatively affordable with 4-room flats fetching a median price of $399,800 and 5 room flats going for $540,000. There are also plenty of old and new private condos in the area, offering a variety of choices for the discerning buyer. Newer projects, such as Bedok Residences situated next to Bedok MRT and on top of Bedok Mall, are pricier with an average psf of $1,511. Those who are concerned about price There are developments that range between $1,000 – $1,200 psf, such as Venezio ($1,026 psf), Casa Merah ($1,087 psf) and Aquarius by the Park ($1,085 psf).
Upsides to living in Bedok
Affordable, but mature district
Bedok reservoir is awesome
Good potential for long term capital appreciation
Affordable, but mature district
As a mature district, Bedok is loaded with amenities. There are almost 30 schools in the area, and enough cafes and restaurants to feed a small third world country for a year. Bedok is also home to the famous Fengshan Market and Food Centre, and the Bedok Central can cater to most shopping needs.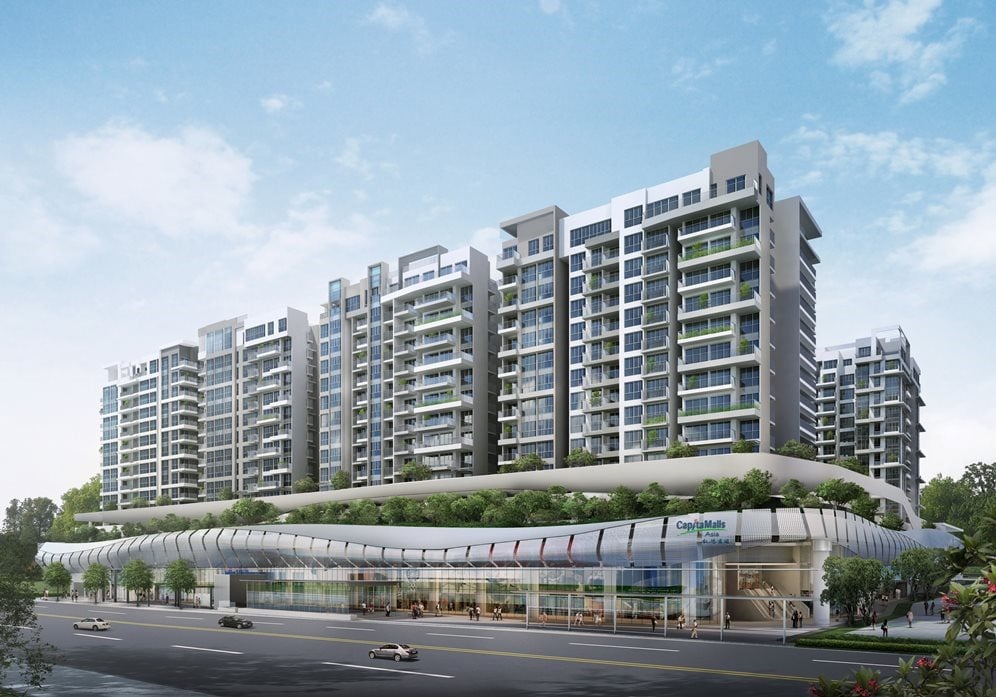 Despite the good build up, Bedok is one of the more affordable places to live. With median prices at around $1,375 per square foot, Bedok has become a prime choice for those who want to live in a mature area, but also avoid sky high costs.
Of course, it's not likely to stay this way for long.  
Bedok reservoir is awesome
Bedok reservoir is open to the public, and allows for activities like wake boarding, fishing, sailing, and others. The first international water sports event to be held in a reservoir, the HSBC Wakeboard World Cup (2004) was held here. Besides water sports, it provides bike paths and walking trails for the residents.
Despite Bedok's high population density, there's a good distribution between people who will crowd the mall at Bedok Central on weekends, and the ones who come here. So it's never too busy.
Good potential for long term capital appreciation
Bedok has seen prices rise steadily – as mentioned in point 1, it's a mature area with affordable home prices. The past 10 years have also seen extensive development, and recently Bedok Mall has been bringing crowds into the once moribund retail areas (it used to be just a supermarket, an emporium, and a hawker centre near the MRT station).
Investors should probably take note of long term opportunities.
Downsides of living in Bedok
Bedok still has far to go, with regard to retail. Most of the time, shoppers head to the nearby Parkway Parade or Eastpoint Mall, which are a reasonable distance. But with the opening of Bedok Mall, things might be turning around.
The other downside to Bedok is comparable to Ang Mo Kio: this is a primarily residential area, with limited nightlife. It won't be an entertainment hotspot for a while yet.
Who wins?
On the financial side of things, Bedok is a better choice. Housing there is cheap given its amenities, and that's a rare opportunity in Singapore. But for home buyers, Ang Mo Kio's communal vibe – and already extensive food and retail options – will have more immediate appeal.
Upcoming Freehold Condo Launch: The Arcady @ Boon Keng
About Ryan Ong
Looking to sell your property?
Whether your HDB apartment is reaching the end of its Minimum Occupation Period (MOP) or your condo has crossed its Seller Stamp Duty (SSD) window, it is always good to know how much you can potentially gain if you were to list and sell your property. Not only that, you'll also need to know whether your gains would allow you to right-size to the dream home in the neighbourhood you and your family have been eyeing.
One easy way is to send us a request for a credible and trusted property consultant to reach out to you.
Alternatively, you can jump onto 99.co's Property Value Tool to get an estimate for free.
If you're looking for your dream home, be it as a first-time or seasoned homebuyer or seller – say, to upgrade or right-size – you will find it on Singapore's fastest-growing property portal 99.co.
Meanwhile, if you have an interesting property-related story to share with us, drop us a message here — and we'll review it and get back to you.
Join our social media communities!
Facebook | Instagram | TikTok | Telegram | YouTube | Twitter