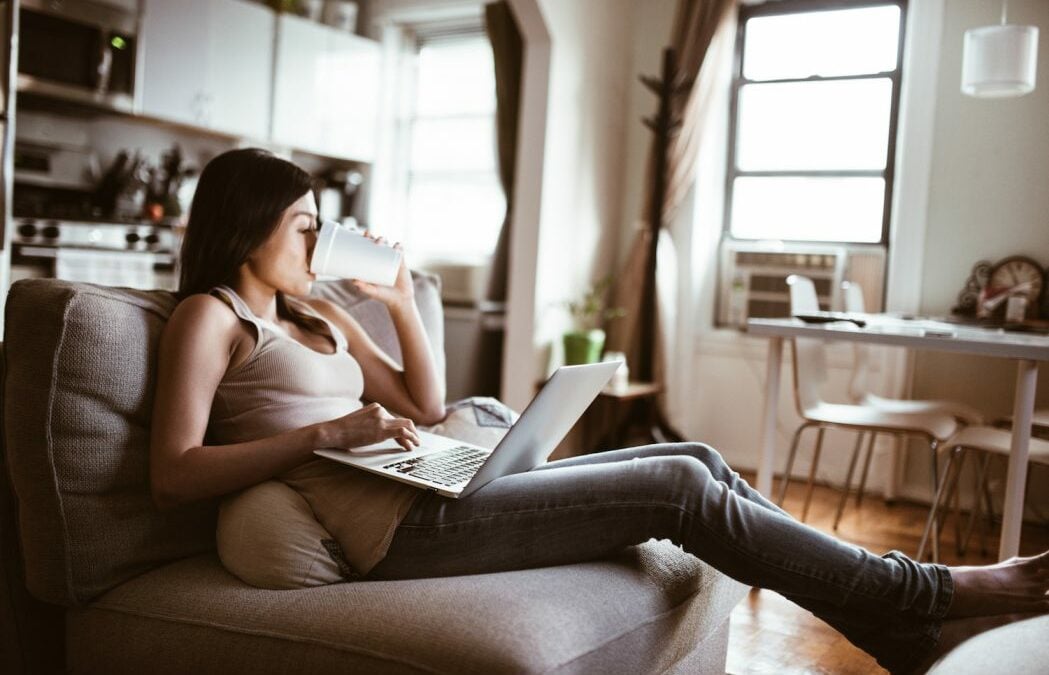 Single and ready to mingle? Is your millennial diet craving a pinch of peace and quiet, a dash of independence and a splash of autonomy? 
The Rise of Singles
Well, you're not alone. In fact, there has been a stark rise in the number of one-person resident households in Singapore, as corroborated by Department of Statistics data. Between 2008 to 2018, the percentage of one-person households in Singapore who are below 35 have rose from 10.4 to 12.4. This may be attributed to the growing trend of young singles in Singapore checking out studio and one-bedroom condo apartments in search of personal space and freedom.
So what are upward mobile, eligible singles considering before they make their next move, literally? After surveying more than 11,000 people across 10 countries and regions, including 1,000 respondents from Singapore, on their attitudes towards home ownership and financing a home, HSBC's Beyond the Bricks 2019 global survey had some interesting findings.
For Singaporeans who are looking to move from one house to another, most of them are doing so to lower their cost of living — eight per cent cited this as their biggest motivation for moving. After all, Singapore reigns as the world's most expensive city for the fifth year in a row, based on a report by The Economist Intelligence Unit. Tied for second, five per cent of respondents indicated that the opportunity to acquire a more value-for-money property and living a more active lifestyle were key contributing factors. HSBC also found that 43 per cent of home seekers in Singapore want a home in the suburbs, away from the hustle and bustle of the city.
Up-and-coming Estates for Every Budget
As long as they comply to home ownership regulations such as Total Debt Servicing Ratio (TDSR) and Loan-to-value (LTV) limit, singles under 35 years of age can comfortably purchase private property of their own with the right financial planning. As for singles above 35 who are considering of buying an HDB, they can take advantage of the Singles Grant under HDB's Singles or Joint Singles Scheme to purchase Built-To-Order (BTO) HDB flats or resale flats.
Using the 99.co affordability calculator, we have sieved out the most affordable neighbourhoods for singles to consider, based on information from an average Singaporean single, John Doe.
Meet John, he's 32 years old with an average monthly income of $3500. The maximum bank loan amount that John can acquire for a private property, after taking into consideration TDSR and LTV, is as seen below.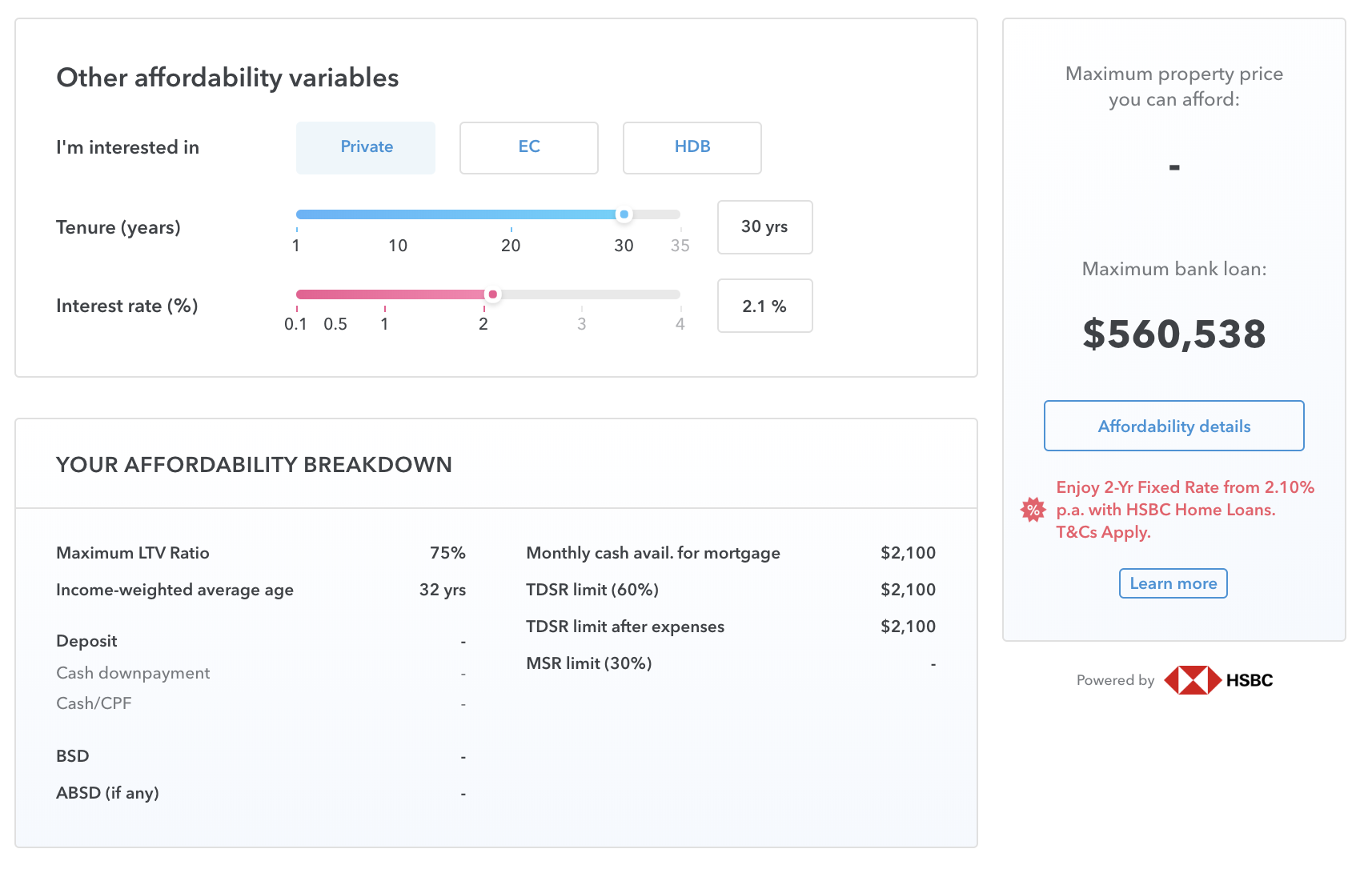 We understand that some of the recommended neighbourhoods may seem dubious at first glance. But trust us, we do not promote places with bad juju. With insights from the Beyond the Bricks' survey, we know what the common dealbreakers are for home seekers. Did you know that single millennials in Singapore are actually pretty superstitious and wary of creepy strangers? Check out these interesting statistics: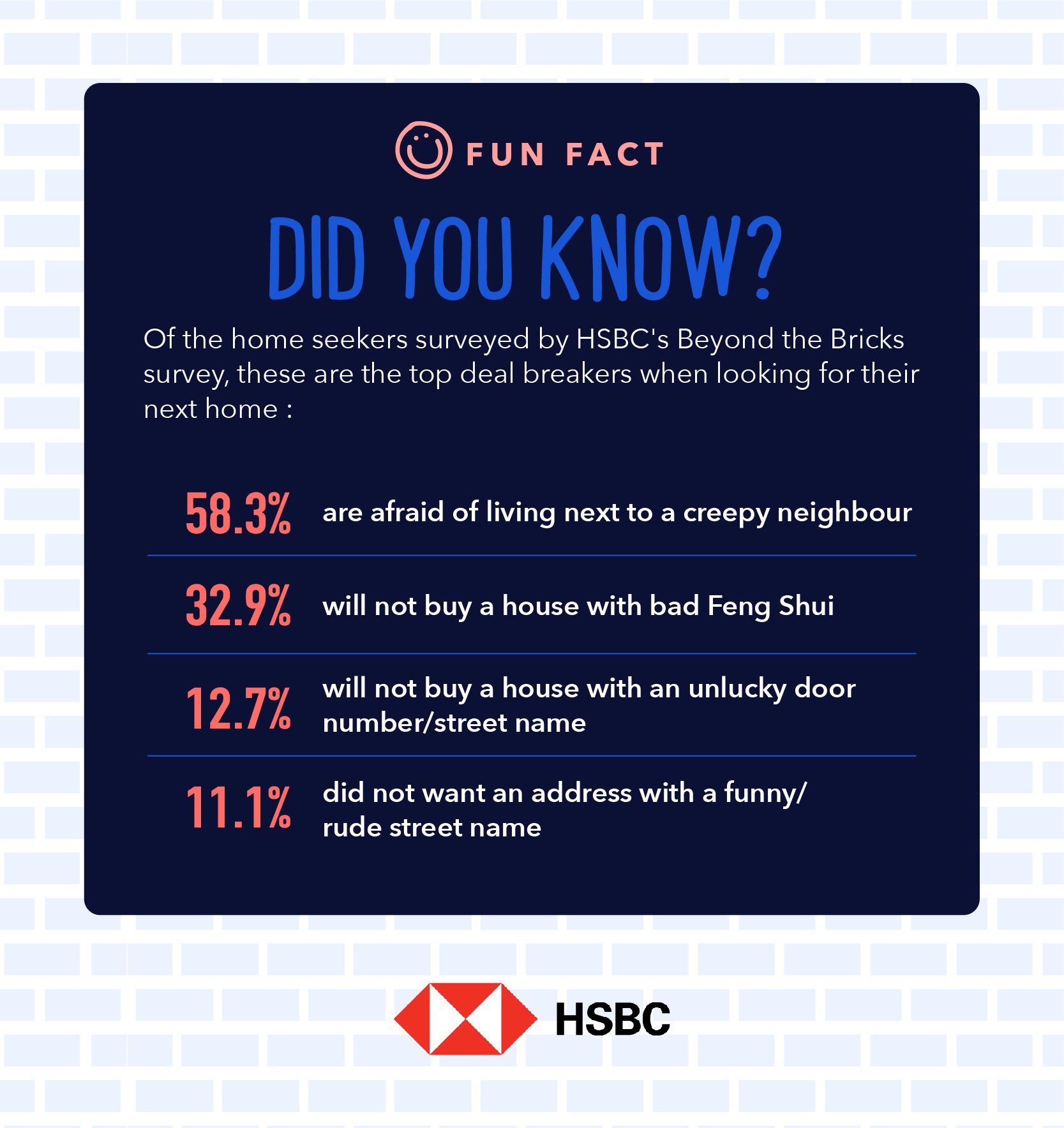 Here are our top picks for the best neighbourhoods in Singapore for singles:
Potong Pasir
In recent years, extensive upgrades have breathed new life into the aging estate, making it a hidden gem for singles. Their strong kampung spirit is a welcome change for millennials who are jaded by likes and retweets online, and crave real connection as well. 
In the works are retail spots like The Poiz Centre and The Venue Shoppes, perfect for singles who want to meet new people and relax after work. If you are too hipster to hang with the mainstream crowd, you can also sip on artisan coffee while indie bands croon in the background at various cafes. New private developments above the Potong Pasir MRT station will also provide greater mobility without the financial burden of a car. 
Punggol
Under URA's Draft Master Plan 2019, the government plans to bring the hubbub to the suburb. The New Punggol is slated to be Singapore's first Enterprise District with the introduction of Punggol Digital District (PDD), The Next Generation Smart & Integrated District. 
Get more right Tinder swipes as the New Punggol will include a Market Village with an abundance of retail and dining options for you to socialise and chill by the water. For a breath of fresh air, couples can take a stroll down the Heritage Trail, a 1.3km pathway lined with flora and fauna, to three other parks in the vicinity. Move to the New Punggol to experience life at the intersection of modernity and nature.
Jurong
Its out-of-the-way location has been a deterrence for many to move to this area, but living in the western end of Singapore has its upsides. Like Punggol, the government has big plans for Jurong in this year's Draft Master Plan 2019. For singles who want a change of pace, check out the lifestyle and sports amenities, in addition to restored swamp forest and wetlands, in the Jurong Lake Gardens. With IMM, Jem, Westgate and JCube all clustered together, singles will have no shortage of entertainment or retail options in Jurong. 
Since Jurong West is a short hop away from Tuas Second Link, you could even take short trips to Johor Bahru during the weekends to escape the mundane. Treat yourself to 'me time' with some retail therapy or spice up your dating life by taking a trip to JB with your date. Doesn't that sound amazing?
Yishun
After undergoing a makeover in the last few years, Yishun has become a haven for singles. Hipster cafes such as Holy Cow Creamery and RoyceMary Cafe will dazzle you with desserts galore, balanced with a roasty cuppa. For conventional avenues to shop and dine, look no further than Northpoint City, the largest mall in the north.
Adrenaline junkies and spirited singles will also rejoice at the many quirky weekend hangouts nestled nearby, well-suited to their active lifestyle. From cosmic bowling to trampoline parks, drift karting to kayaking at Sungei Khatib Bongsu — you'll be spoilt for choice! If you want a slower-paced life, soak in the greenery at Yishun Pond, Seletar Reservoir or take a swing on the green at the Orchid Country Club. Teeming with wildlife and featuring flower trails, the wetlands of Yishun Pond are severely underrated. Last but not least, check out Orto, a new leisure park that lets visitors fish or prawn all day every day. Alternatively, take your pick from the many dining options and tuck into a sumptuous meal, or hang out at the bars for a drink or two with friends.
Here's a summary:

You Are Not A-Loan
Be it a HDB flat or private property, purchasing their dream home will require singles to fork out a hefty sum and make prudent choices. Thus, choosing the right loan will be crucial in alleviating this huge financial burden. 
With HSBC Home Loans, singles can truly savour their new-found freedom, by scoring more interest savings. For customers with a HSBC current account, the SmartMortgage option allows you to offset your home loan interest with interest earned on your current account.
With options of two-year or three-year fixed rates, SIBOR-pegged rates or Time Deposit-pegged Mortgage rates, you have greater flexibility too. Maximise control over your finances and savings with HSBC's suite of home loan packages to fulfil your dreams of independence today!
Click here to enjoy greater savings now!
In partnership with
New launch alert! Welcome to Grand Dunman
About Li Xuan Yong
Looking to sell your property?
Whether your HDB apartment is reaching the end of its Minimum Occupation Period (MOP) or your condo has crossed its Seller Stamp Duty (SSD) window, it is always good to know how much you can potentially gain if you were to list and sell your property. Not only that, you'll also need to know whether your gains would allow you to right-size to the dream home in the neighbourhood you and your family have been eyeing.
One easy way is to send us a request for a credible and trusted property consultant to reach out to you.
Alternatively, you can jump onto 99.co's Property Value Tool to get an estimate for free.
If you're looking for your dream home, be it as a first-time or seasoned homebuyer or seller – say, to upgrade or right-size – you will find it on Singapore's fastest-growing property portal 99.co.
Meanwhile, if you have an interesting property-related story to share with us, drop us a message here — and we'll review it and get back to you.
Join our social media communities!
Facebook | Instagram | TikTok | Telegram | YouTube | Twitter