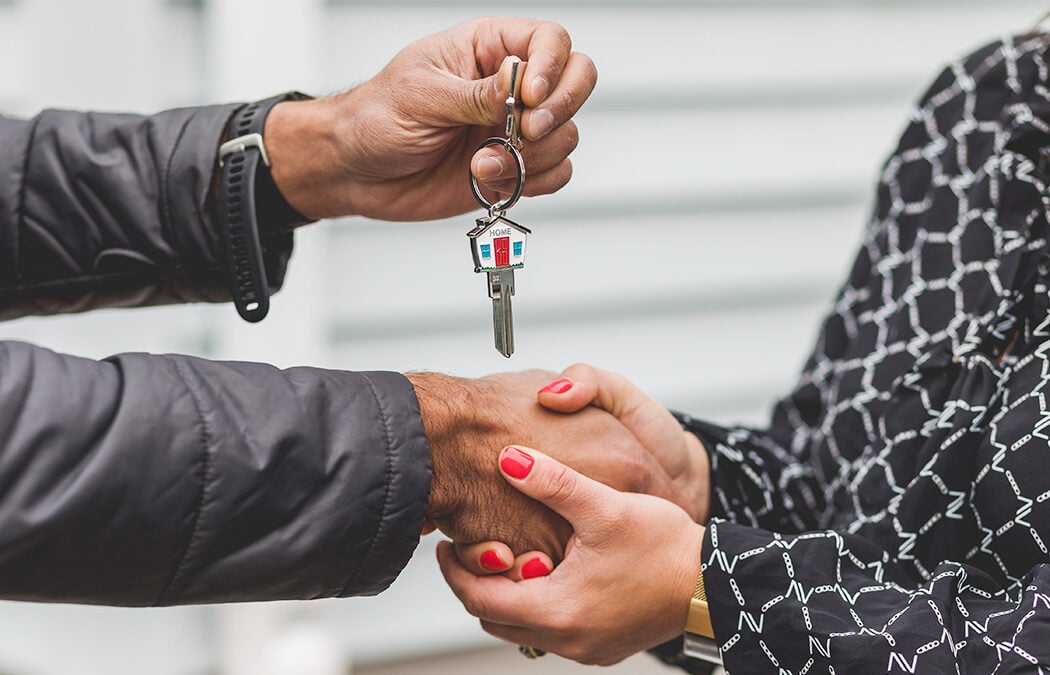 At a certain point in our lives, there comes a time where living in the homes we grew up in just doesn't cut it any longer. We start looking to spread our wings and leave the nest, in search of having a space to call our own.
This then begs the question – should you buy or rent a home? While renting may be the norm for most millennials in other major cities, our situation is unique as here in Singapore, we have access to more affordable housing options when becoming a homeowner, such as government-subsidised HDB flats.
Many people subscribe to the idea that renting means you're helping someone else pay off their mortgage instead of putting the money into your own property, and that owning your own property is infinitely better.
A quick Google search will show you that while there is no one size fits all answer, many financial experts seem to agree that renting is the better option – but only if you're considering staying in the same place for less than 5 years.
With this in mind, the duration of your stay plays a major role in determining which option is best suited for you from a financial standpoint.
This also puts to bed the common misconception that owning is always better than renting.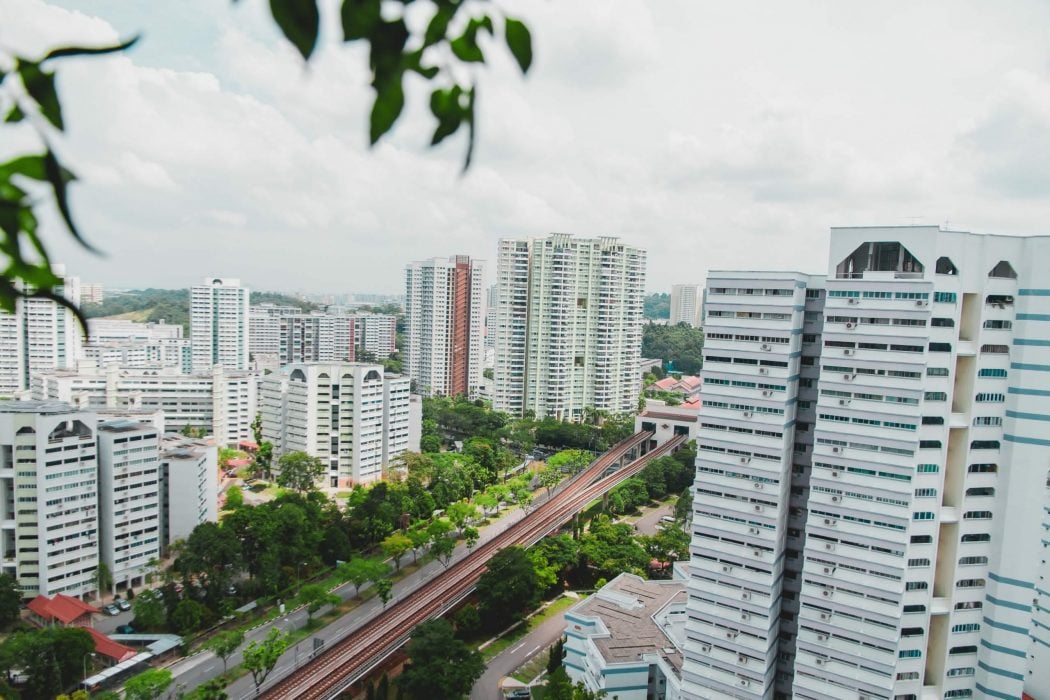 Costs when acquiring a property
There are various costs to consider when acquiring a property to live in.
Rent/Mortgage
Paying your rent or mortgage will likely be the biggest monthly expense for most working adults. For a property valued at S$1 million, one can expect to shell out between S$2,600 to S$3,000 every month for the mortgage payments (based on a 75% loan at 2% interest).
In contrast, renters may enjoy living in the same million-dollar property for a few hundred dollars less. This is subject to the market conditions and current interest rates.
For example, a 1-bedroom unit at Sky Vue condo in Bishan is marketed at S$1 million. Based on the mortgage calculator, the monthly payments would amount to S$2,772.
A similar unit in the same development is listed for rental at only S$2,600. Do bear in mind that the listed amount usually has room for negotiation, which means that the unit can be leased for as low as S$2,400, which means a renter will have S$372 in savings every month, or $4,464 per year.
Upfront costs
Looking beyond the savings in terms of monthly rental payments, renters only bear a much smaller upfront payment compared to those buying a property.
A renter only needs to pay an upfront deposit amounting to 3 months of the monthly rental. This goes towards covering the first month's rent, with the remaining 2 months being used as a refundable security deposit which will be returned at the end of your tenancy agreement.
Based on the example above, this amounts to S$7,200. On top of this, we will add another S$230 (0.4% of the total rent for the lease period) in compulsory stamp duty that has to be paid to the IRAS. This brings the total upfront cost for renting to S$7430.
| | |
| --- | --- |
| Expense type | Amount |
| First month rent | S$2,400 |
| Security deposit (2 months rent) | S$4,800 |
| Stamp duty (0.4% of the total rent for the lease period) | S$230 |
| Legal/Conveyancing fees | NA |
| Agent's commission (amounting to one month rent) | S$2,400 |
If you were to buy the exact same property, you would have to cough up over a quarter of a million dollars to cover various expenses, such as:
Option fee

Downpayment

Buyer's stamp duty

Legal fees

Agent's commission
| | |
| --- | --- |
| Expense type | Amount |
| Booking fee (Cash) | S$10,000 (1% of purchase price) |
| Option fee (Cash) | S$40,000 (4% of purchase price) |
| Balance downpayment (Cash or CPF) | S$200,000 (20% of purchase price) |
| Buyer's stamp duty (Cash or CPF) | S$24,600 |
| Legal/Conveyancing fees (Cash or CPF) | S$2,000 – S$5,000 |
| Agent's commission | NA for private properties (Commission paid by seller) |
This brings the total upfront cost for buying a S$1M private property to S$279,600, with S$50,000 of it being paid for in cash.
You would also need to factor in potential additional costs for renovations and furnishing for the purchased property, compared to renting a fully furnished apartment.
Management fees
One of the reasons many choose to live in a private condominium is to enjoy the premium facilities that come with it.
Where else could you take a dip in the pool after a long day of work, have a round of tennis or enjoy a barbecue party with your family on the weekends, all within the convenience of your condo's parameters?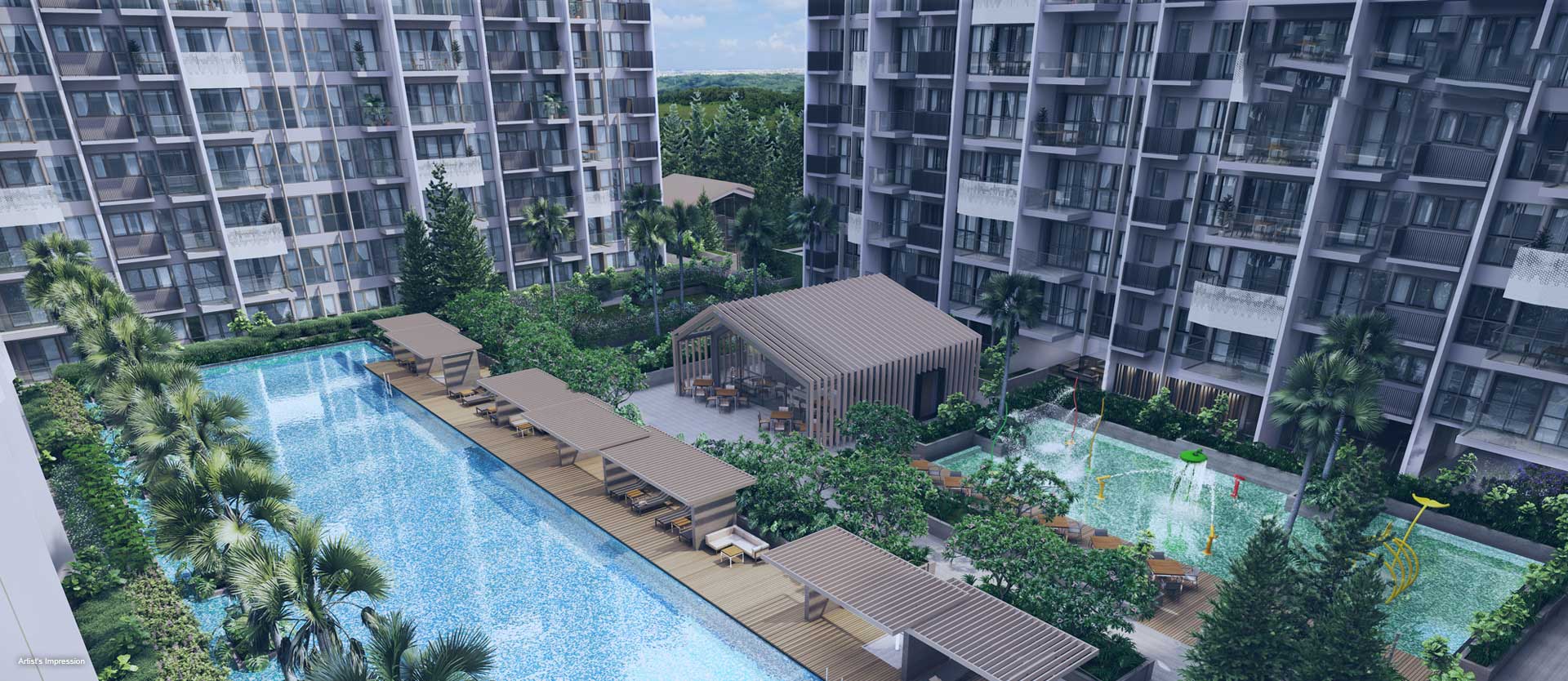 However, all of those luxuries come at a price. Most condominiums impose a maintenance fee ranging from S$300-S$500 monthly on average, depending on the development and the size of your unit. This fee goes towards maintaining condo facilities such as the lifts, clubhouse and jacuzzi to keep them good working condition.
In the case of Sky Vue, the maintenance fees are an average of around S$400 a month, which is around 5 times more compared to the town council conservancy charges for HDB flat dwellers.
If you're just a tenant renting a unit, you can enjoy all of the facilities the condo has to offer without paying for its maintenance.
As if the fixed monthly maintenance costs weren't enough to burn a hole through your pockets, we can add another expense to the already endless list that comes with having your own home: property tax.
Property tax
There is no doubt that Singapore is a great country to live in, and naturally, it would cost money to grow and run a thriving city-state such as ours. So whether you hate it or love it, all of us have a shared responsibility to foot the bill, which means paying taxes for the properties we own.
As a property owner, you will need to pay property tax. This amount varies based on the annual value of your home, which is the amount you would earn if you had rented out your unit.
Based on government data, the median annual value of non-landed private properties (if rented) was S$22,200 in 2020. This equates to a property tax bill of S$568 at the end of the year.
This is an amount that is borne only by property owners, which may be yet another reason one might consider renting instead of owning a home.
Maintenance costs (within the unit)
On top of the maintenance fees that you need to pay the condo management, you'll also have to factor in your own maintenance costs for the issues that may arise within your apartment.
This includes any plumbing or electrical works, or repairs and replacement for faulty appliances and costs can range from anywhere between S$100 all the way up to S$1,000 a year or more, depending on the type of issues.
However, as a tenant, you do not have to bear any of the costs of any repairs or replacements in most cases as it would be the responsibility of your landlord to do so, unless specified otherwise in the tenancy agreement.
Clearly, we can see that buying a house requires a much greater capital just by looking at the upfront costs involved.
However, it is equally important to look at the fixed recurring costs and compare the rent vs mortgage payments over an extended period to see which would be the optimal choice.
The better option
For this comparison, we will use a 1-bedroom condo unit at Sky Vue to get a clearer picture of the financial difference between buying and renting a similar unit over several years.
There are factors that vary, such as the mortgage interest rates, rent price and availability of the unit for the said period. For the sake of simplicity, we will make the assumption that the rental amount and interest rates remain fixed throughout. We will also use a time frame with an increment of 2 years, as this is the most common duration of a rental contract.
| | | |
| --- | --- | --- |
| Timeframe | Total expenses for rental (S$2,400/month) | Total outlay for property ownership (only fixed costs mortgage+management fees+property tax) S$3,219/month |
| 2 years | S$57,600 | S$77,264 |
| 4 years | S$115,200 | S$154,528 |
| 6 years | S$172,800 | S$231,792 |
| 8 years | S$230,400 | S$309,756 |
| 10 years | S$288,000 | S$386,320 |
Even though we are only comparing the amount spent on rent against mortgage payments without factoring in the upfront costs discussed earlier, it shows that we would end up with an outlay of almost S$100,000 more in a 10-year period if we chose to buy a property instead of renting.
Buy or rent: Before you jump the gun
A hundred grand is obviously no chump change, but if you think it's clear that renting is the better option financially, you'd be wrong.
While from the table above it's clear that you will end up with a much bigger outlay over an extended period, we have to keep in mind that the major key difference is that a mortgage can be serviced through your CPF OA. This means you may not necessarily be parting with your hard-earned cash.
More importantly, as a property owner, you have the option of selling your property. Even if you were to sell it at a breakeven price without taking any profits, you would have technically been able to live in the apartment completely for free. Now that is a hard deal to beat.
Perhaps there is some wisdom in the belief of the older generation that owning a property is better after all.
So if you're thinking about whether to buy or rent, the answer is simple. If you're able to afford the upfront costs comfortably, then in most cases buying a property would be the smarter choice.
---
Are you intending to buy or rent? Let us know in the comments section below or on our Facebook post.
If you found this article helpful, 99.co recommends Rent vs buy a property: here's what Singaporean millennials prefer and Renting vs buying property in Singapore: Which is better for you?
New launch alert! Welcome to Grand Dunman
About Jamie Wong
Looking to sell your property?
Whether your HDB apartment is reaching the end of its Minimum Occupation Period (MOP) or your condo has crossed its Seller Stamp Duty (SSD) window, it is always good to know how much you can potentially gain if you were to list and sell your property. Not only that, you'll also need to know whether your gains would allow you to right-size to the dream home in the neighbourhood you and your family have been eyeing.
One easy way is to send us a request for a credible and trusted property consultant to reach out to you.
Alternatively, you can jump onto 99.co's Property Value Tool to get an estimate for free.
If you're looking for your dream home, be it as a first-time or seasoned homebuyer or seller – say, to upgrade or right-size – you will find it on Singapore's fastest-growing property portal 99.co.
Meanwhile, if you have an interesting property-related story to share with us, drop us a message here — and we'll review it and get back to you.
Join our social media communities!
Facebook | Instagram | TikTok | Telegram | YouTube | Twitter