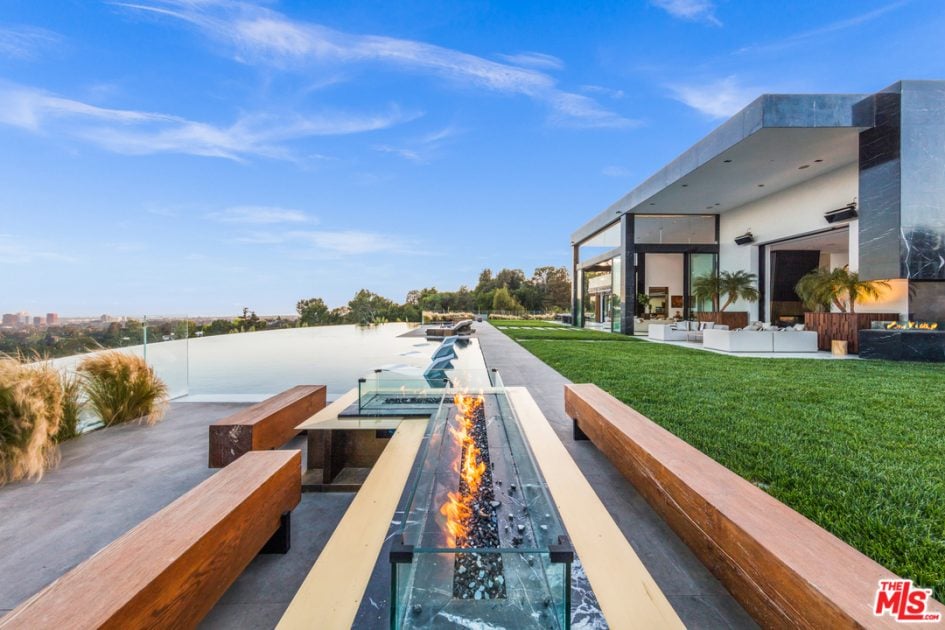 Now here's one property client you don't want to mess with…
A furious Dr. Alex Khadavi, a 49-year-old celebrity plastic surgeon and dermatologist (who counted Khloe Kardashian, David Hasselhoff and Lance Bass as clients), made headlines this week after his Bel-Air mansion in Hollywood drew a top auction offer of "only" US$45.8 million against his advertised price of US$88m (and reserved price of US$50m).
Apparently, throughout the pandemic, he had spent a reported US$46m renovating the 21,000-square-foot home, so to see it being sold at a price much lower than his 'reno cost' is probably painful to watch.
View this post on Instagram
"Horrible, horrible, horrible!" was the reaction he reportedly gave to CNBC.
Thing is, Khadavi, who is also an avid NFT (non-fungible token) collector in the cryptocurrency circle, filed for Chapter 11 bankruptcy protection about one month ago.
He was reported to owe creditors tens of millions of dollars. Two weeks later, he put his home up for sale, hoping it would at least pay off his debts.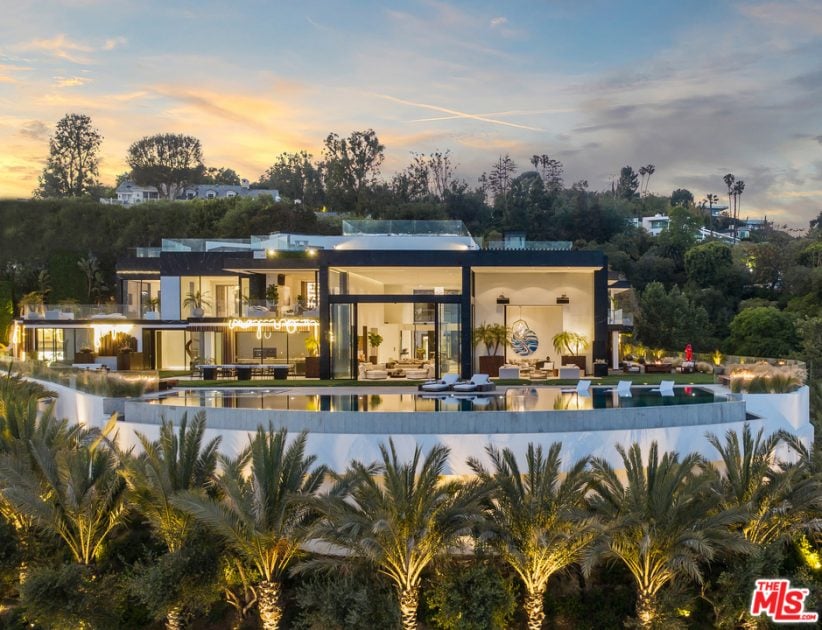 Located at 777 Sarbonne Road, Los Angeles, the estate has 360-degree views of the San Gabriel Mountains and the faraway Channel Islands. Khadavi bought the mansion for US$16m in 2013 but has reportedly struggled to maintain it.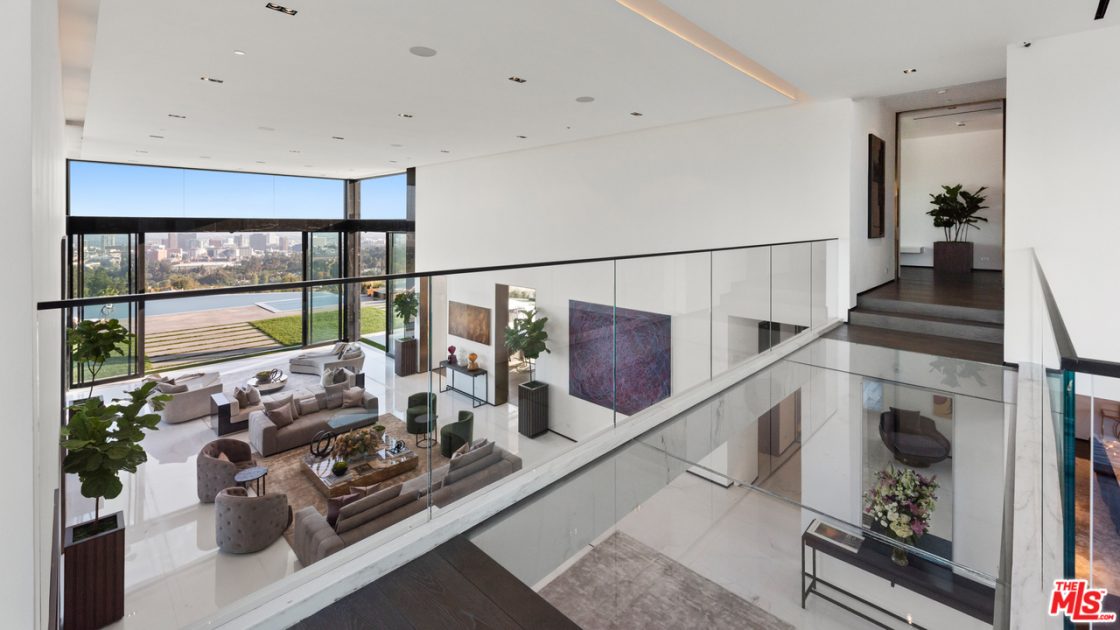 Rightly so, since its floors are stained with 24-carat calacatta gold dust (which cost US$150 per sqft). There's even a DJ booth that rises out of the floor using a hydraulic mechanism (just watch the videos below, it's all very glitzy and flashy).
The mansion also features seven bedrooms, a champagne tasting room, a movie theatre and an NFT art gallery.
The gallery consists of seven indoor large-screen media displays which showcase artworks like his NFTs (worth about US$7m around mid-2021).
His roof even comes with a rotatable 3D laser projector which displays his NFT art by casting light in a rhombic shape up to 1,650 square feet over the infinity pool.
Talk about being extremely proud of his NFT art collection…
For the auction, it didn't help that during the last week of the auction (around 11-16 May 2022), the Terra Luna algorithmic stablecoin cryptocurrency collapsed from a US$40 billion market capitalisation to a mere US$1.5b in a matter of hours.
The cascading effect caused the entire cryptocurrency (and NFT market) to lose nearly US$400 billion in value overnight. Bad luck for Khadavi perhaps?
Khadavi however also blamed his auctioneer, Concierge Auctions, for starting the bid under the reserve price. He was shocked when the five-day auction opened at US$40m (US$10m below the lowest price he'd agreed to consider).
View this post on Instagram
The auction house has refused to reveal how many bidders participated in the auction.
Its president, Chad Roffers, shared the following statement: "After a spirited auction, the bidding is closed and the high bid is in the hands of the Trustee. With over 80 qualified showings in the last 60 days, we are confident market value was delivered."
Typically, in most auctions, a seller can refuse to accept a bid below the reserve price. Khadavi's situation is different because the sale is part of his bankruptcy proceedings.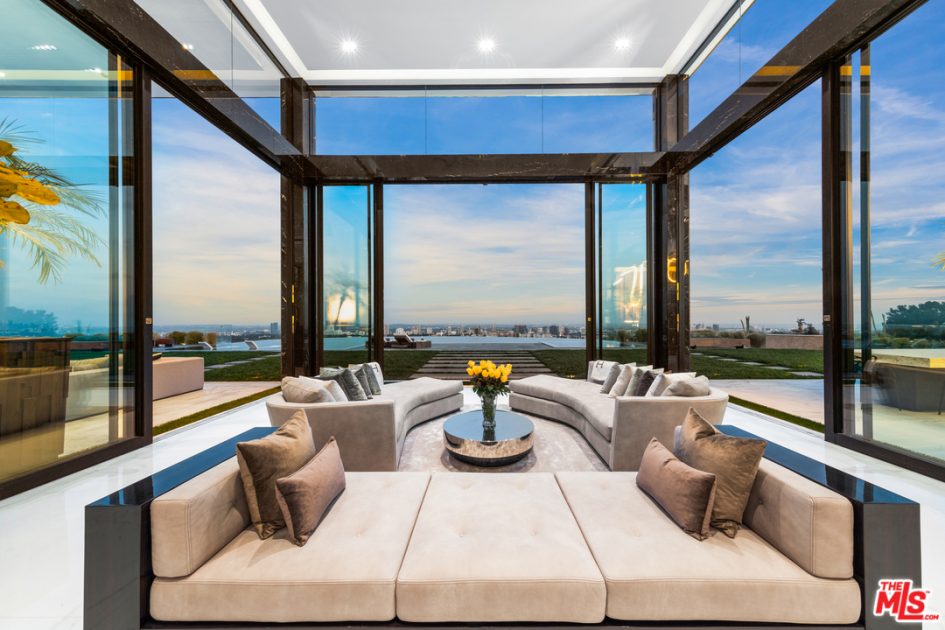 According to Khadavi, he has until early June to find an alternative bidder who can outbid the current price. He is also contemplating legal action against the auctioneer for what he termed a "flawed" auction.
While that's from Khadavi's point of view, it should be noted that the Bel-Air mansion's current offer (once it is court-approved), will still be one of the most expensive homes sold at auction.
If Khadavi finds a bidder to top that, he may just hold a new auction record in June.
–
Have you had a similar experience with Singapore property auctions? Let us know in the comments section below or on our Facebook post.
If you found this article helpful, check out Properties being auctioned: 47.4% (137) of mortgagee listings in 2021 were residential properties and Properties for auction (24 February 2022).
Looking for a property? Find the home of your dreams today on Singapore's fastest-growing property portal 99.co! If you would like to estimate the potential value of your property, check out 99.co's Property Value Tool for free. Also, don't forget to join our Facebook community page! Meanwhile, if you have an interesting property-related story to share with us, drop us a message here — and we'll review it and get back to you.
About 99.co
We are a property search engine with the overarching goal of building a more transparent and efficient property market. We are working towards that future by empowering people with the tools and information needed to find a place to live in the best way possible.
Looking to sell your property?
Whether your HDB apartment is reaching the end of its Minimum Occupation Period (MOP) or your condo has crossed its Seller Stamp Duty (SSD) window, it is always good to know how much you can potentially gain if you were to list and sell your property. Not only that, you'll also need to know whether your gains would allow you to right-size to the dream home in the neighbourhood you and your family have been eyeing.
One easy way is to send us a request for a credible and trusted property consultant to reach out to you.
Alternatively, you can jump onto 99.co's Property Value Tool to get an estimate for free.
If you're looking for your dream home, be it as a first-time or seasoned homebuyer or seller – say, to upgrade or right-size – you will find it on Singapore's fastest-growing property portal 99.co.
Meanwhile, if you have an interesting property-related story to share with us, drop us a message here — and we'll review it and get back to you.
Join our social media communities!
Facebook | Instagram | TikTok | Telegram | YouTube | Twitter