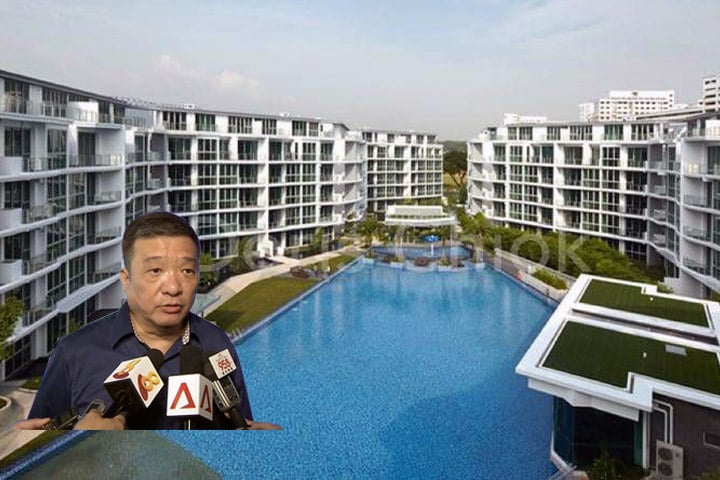 This week, Potong Pasir MP Sitoh Yih Pin dropped the f-bomb to reporters. The politician boldly remarked that it was "fashionable" for young adults in Singapore NOT to own or drive a car. Although we at 99.co are none the wiser about the fashion sense of today's millennials, we know many aspire to own a condominium as their 1st home, instead of a HDB flat. Taking into account how unfashionable it is to own an automobile (thanks for the insight, Mr Sitoh!), we picked out five condominiums all over Singapore. These properties are also condos near MRT stations — within walking distance to be specific.
Best of all, these condos come at price points ideal for young working Singaporean professionals — below $1 million for a two-bedroom unit. Stay in one of these, and not owning a car will become even more fashionable than Paris Fashion Week. Right, Mr Sitoh?
Condos near MRT #1: Leicester Suites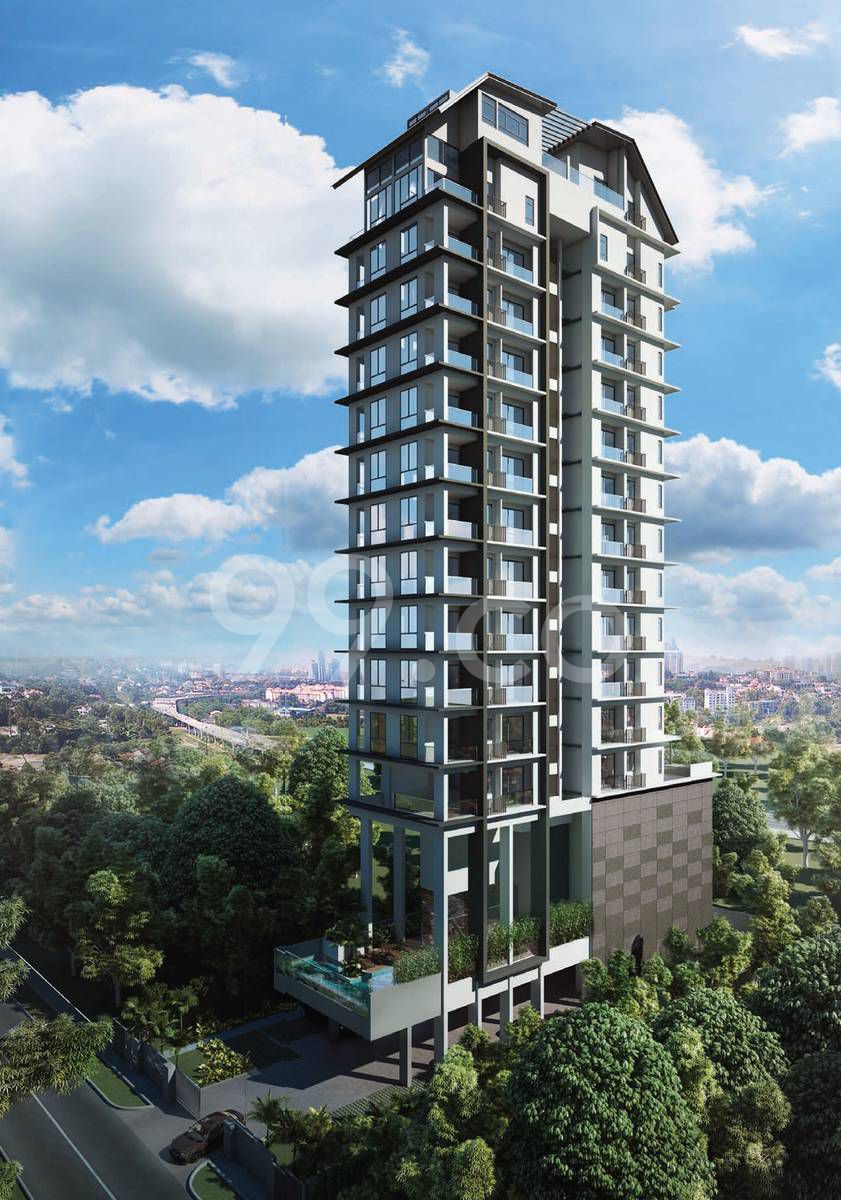 Nearest MRT: Potong Pasir (4 mins walk)
Past 6 months average sale psf transaction price: $1,631.80
No. of units: 47
Completed: 2013
Tenure: Freehold
We tried looking at Mr Sitoh's ward first, but being a prime Rest of Central Region (RCR) district, the choices were limited. However, we found Leicester Suites, a FREEHOLD condo with 1-bedroom + study units, with the study room big enough to be converted into an actual bedroom for kids. At just 484 square feet (sq ft) in floor area, the layout of the shoebox units (see below floor plan) is nonetheless impressive, as plenty of natural light is let in — for yoga and mandatory #OOTD selfies.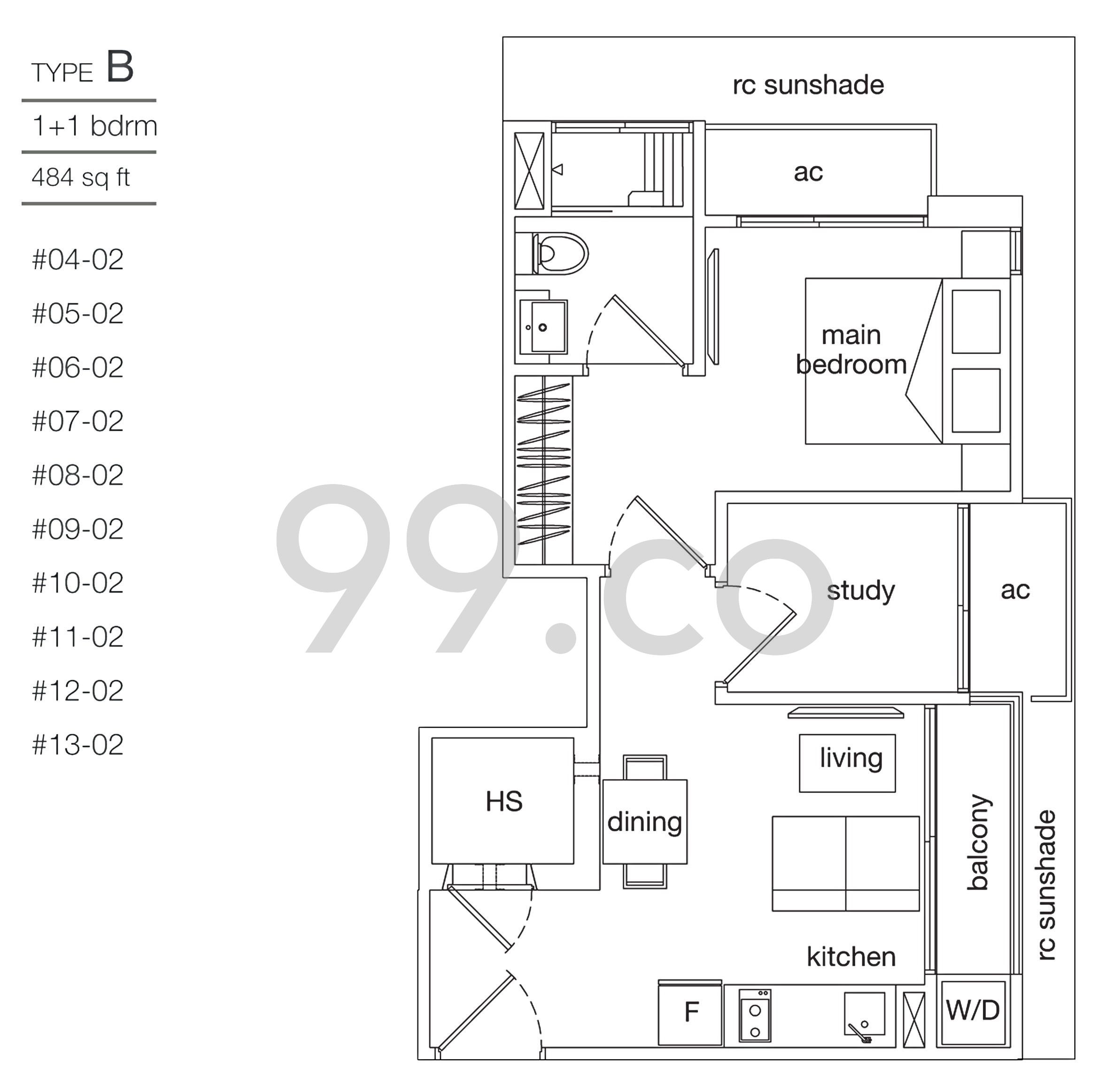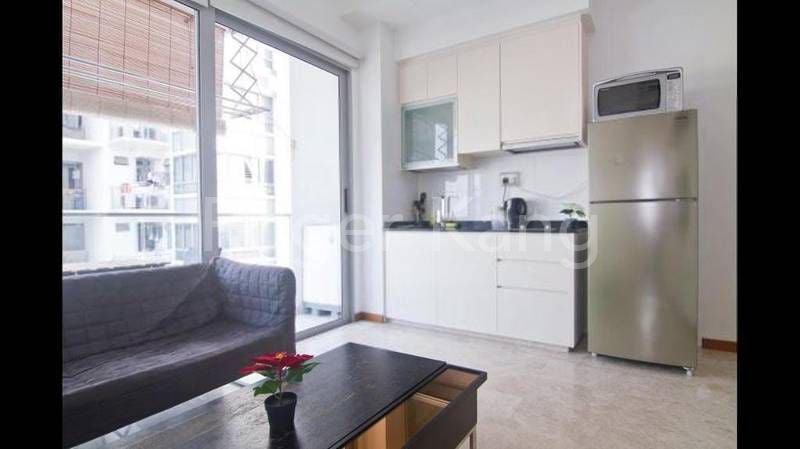 For a small sized condo (only 47 units), Leicester Suites also has a decent pool, along with a jacuzzi, BBQ pit and gym.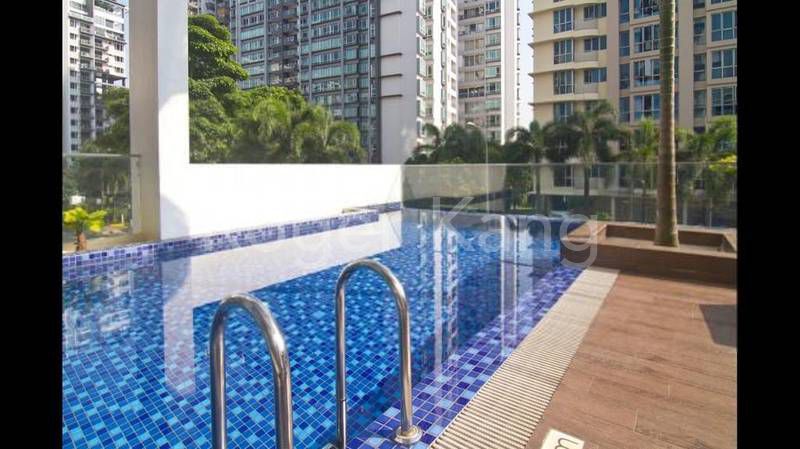 **[Browse all units for sale at Leicester Suites]
Condos near MRT #2: Aquarius by the Park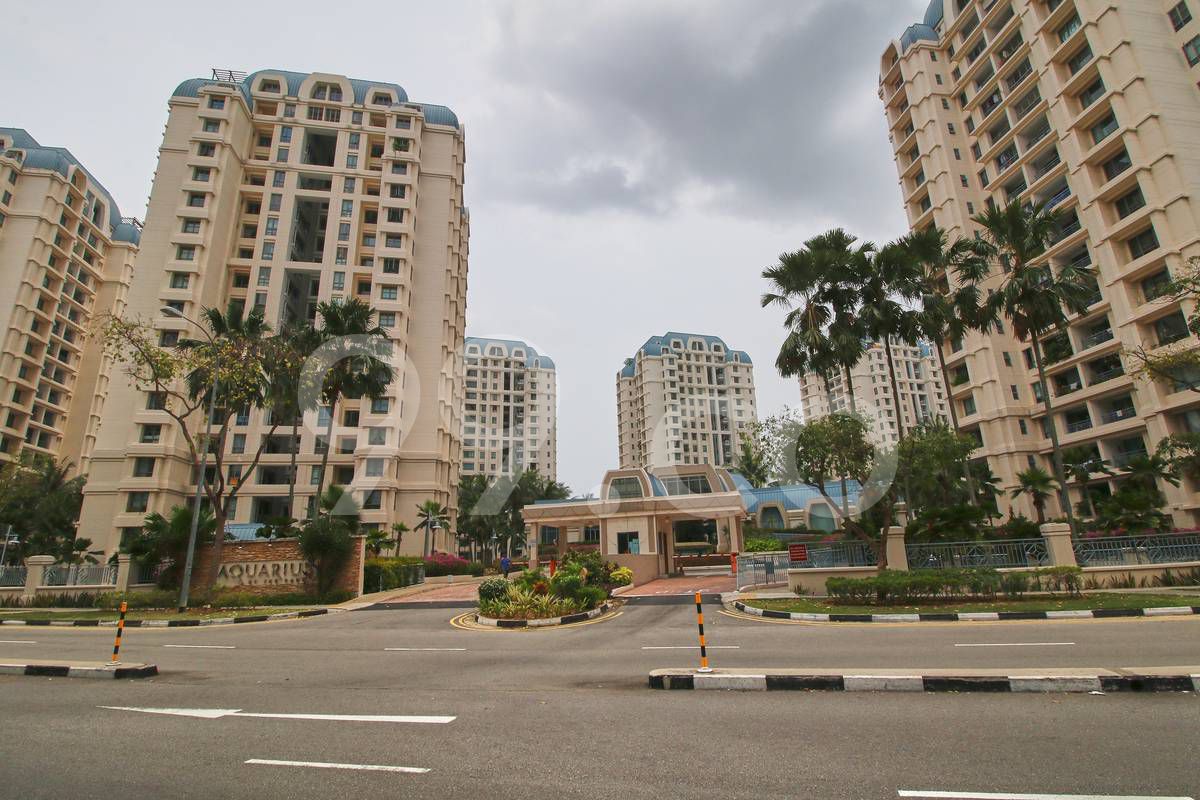 Nearest MRT: Bedok Reservoir (6 mins walk)
Past 6 months average sale psf transaction price: $912.40
No. of units: 720
Completed: 2002
Tenure: 99-year leasehold
Okay, no more units below 750 sq ft, we promise. Even then, there are plenty of fashionable condo choices. Aquarius by the Park is a 99-year leasehold development that has Bedok Reservoir Park — and its namesake MRT station — at its doorstep. For a condo 16 years of age, it's also remarkably well-maintained, probably ageing as well as… ahem… Chuando (not to be confused with Chuan Park).
And at 800+ sq ft, the two-bedroom units here are more spacious than any equivalent HDB flat or newer condos. Meanwhile, planters in every room give the green-fingered millennial a license to grow.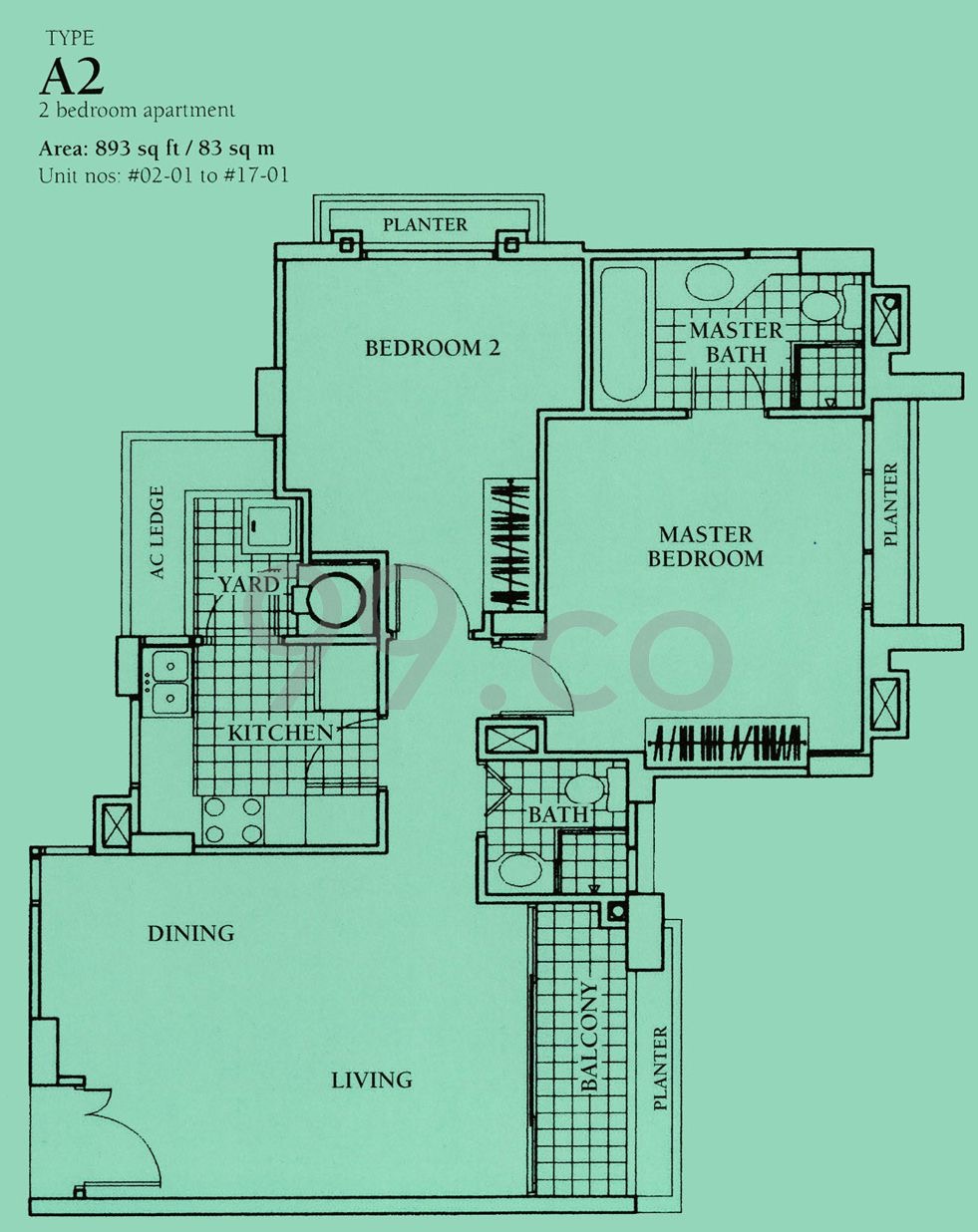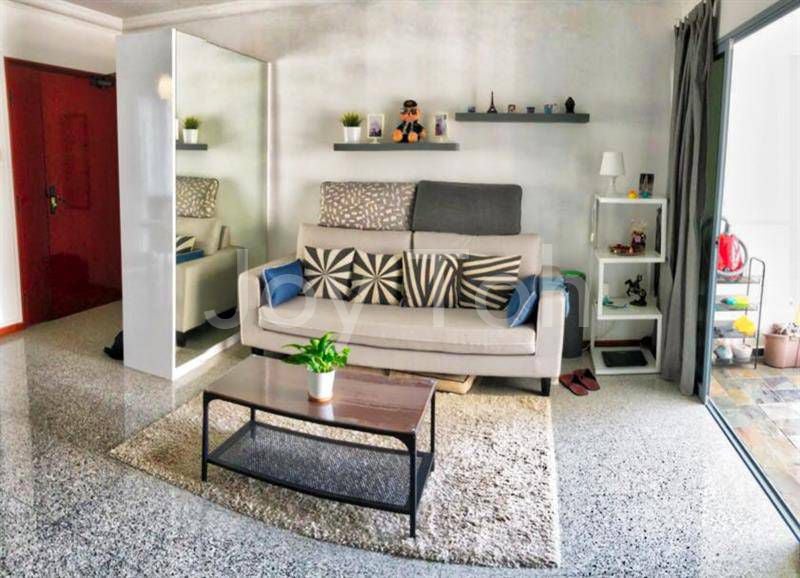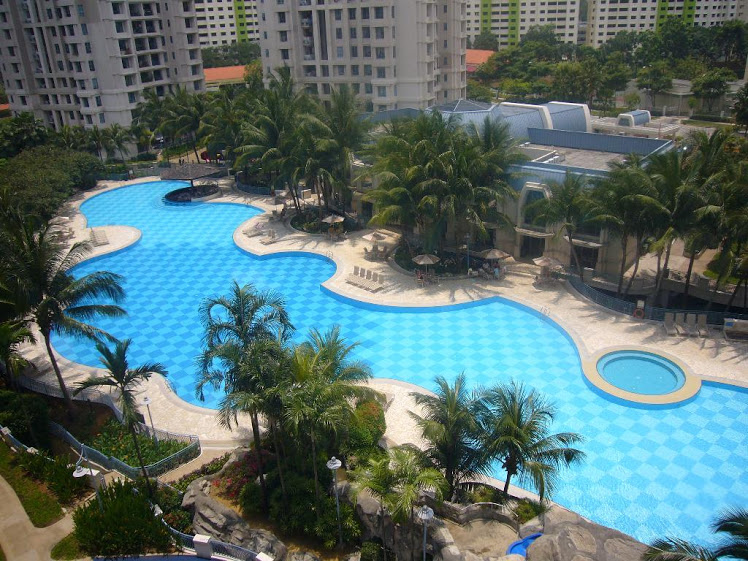 Typical for a development of this size, Aquarius by the Park also comes with a full-suite of condo facilities (including a sauna) and relatively lower maintenance fees. There are also good schools — Red Swastika School and Yu Neng Primary School — within a one-kilometre radius.
**[Browse all listings for sale at Aquarius by the Park]
Condos near MRT #3: Canberra Residences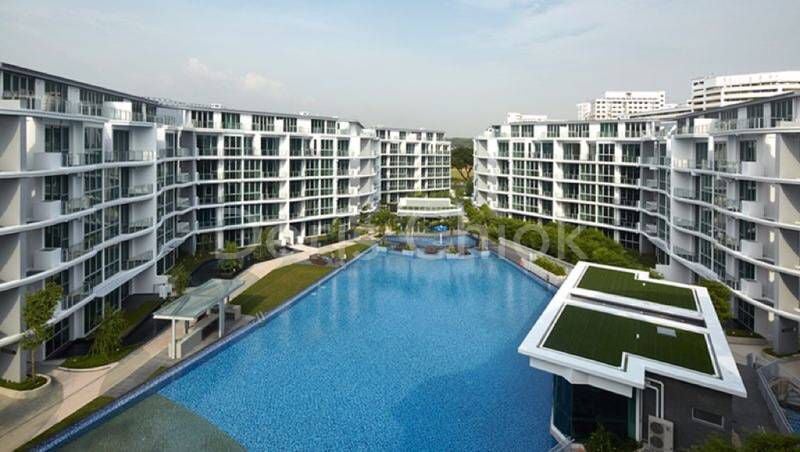 Nearest MRT: Canberra (Open Dec 2019, 6 mins walk)
Past 6 months average sale psf transaction price: $866.90
No. of units: 320
Completed: 2015
Tenure: 99-year leasehold
Earlier, we wrote about how Canberra is poised to become the next big town. With a number of new condos, HDB flats and ECs in the area, millennials are moving there in droves. Canberra Residences is one of these condos, and there are a handful of two-bedders in the $800k to $1 million range waiting to change hands (some are even above 1,000 sq ft in size). Surrounded by greenery and not many people at all, living at this low-rise condo would undoubtedly give the young demographic more chill than Netflix. It's for this tranquility that ground-floor units here deserve a second look.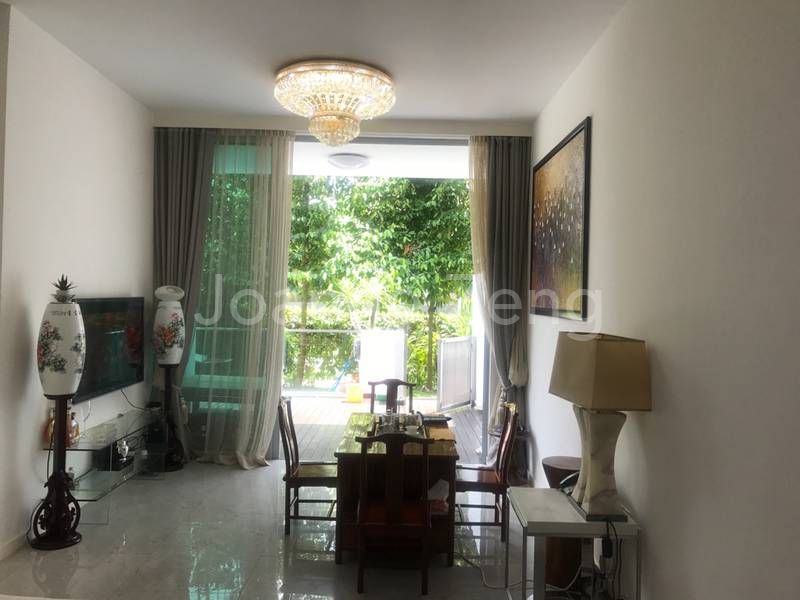 And believe it or not, you can get a two-bedroom duplex penthouse here for under $1 million (see floor plan below).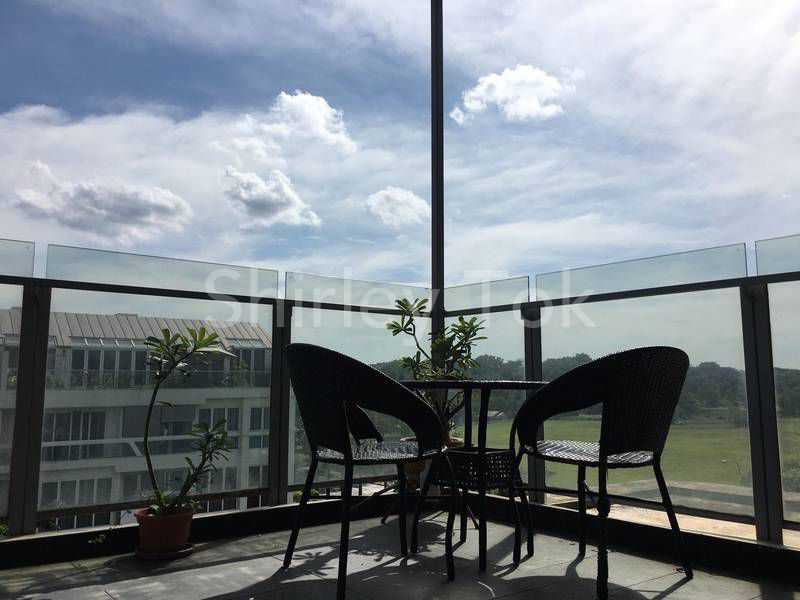 Although Canberra MRT station only opens towards the end of 2019, we feel that is worth the wait. Canberra, located on a site sandwiched between two more mature estates, could also see an upside in property value similar to one that Buangkok experienced.
**[Browse all listings for sale at Canberra Residences]
Condos near MRT #4: The Tennery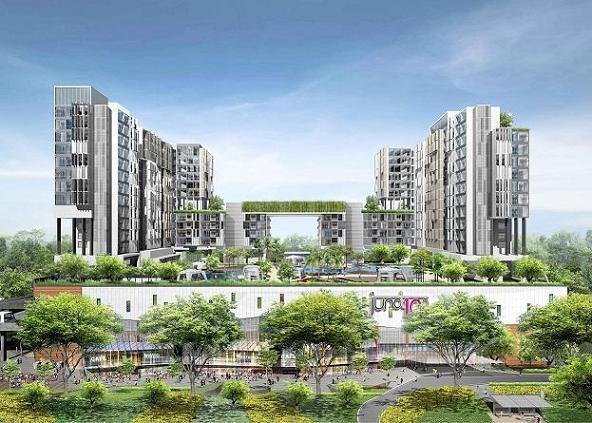 Nearest MRT: Bukit Panjang (5 mins walk)
Past 6 months average sale psf transaction price: $1,150.40
No. of units: 388
Completed: 2013
Tenure: 99-year leasehold
If you believed in rebirth, you'd also believe in this condo. Located near to Bukit Panjang MRT station, The Tennery is part of a mixed-use project that was redeveloped from the failed Ten Mile Junction mall and the soon-to-be-shuttered LRT station within the building. The concept for the new condo was undoubtedly unique; developer Far East Organization decided that residential units at The Tennery were to take the form of SOHO-style loft apartments, complemented with innovative facilities such as 'Meeting Pods' that facilitate remote working. A decent-sized, 800+ sq ft two-bedder home-cum-office here costs below $1 million.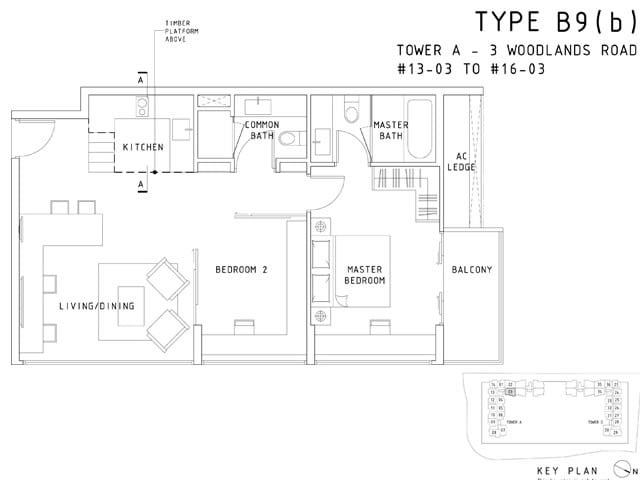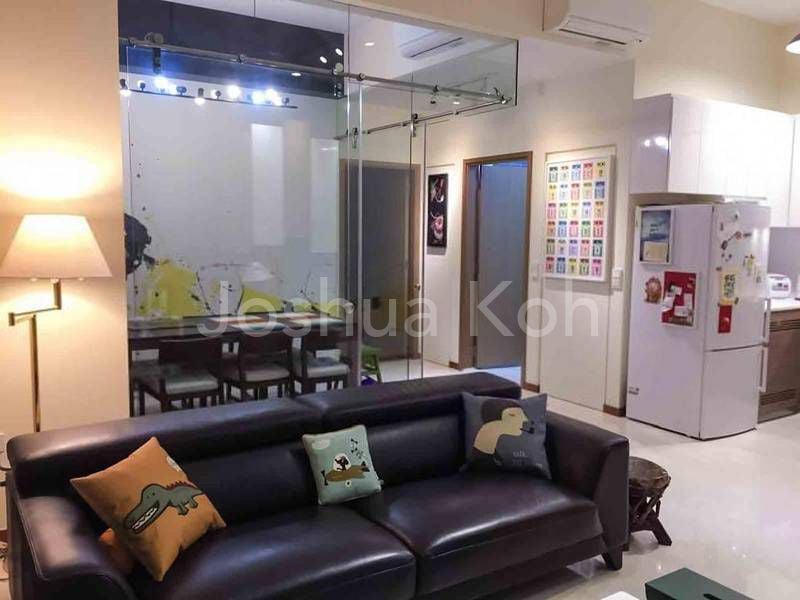 The Tennery also comes with a sizeable lap pool, and a tennis court that looks like it's suspended in mid-air.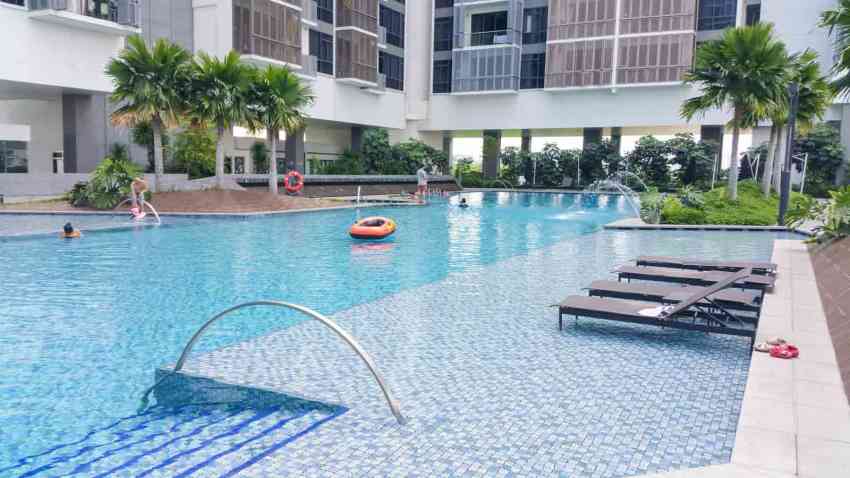 Besides Bukit Panjang MRT station, residents also have easy access to daily necessities and shopping at Hillion mall and Bukit Panjang Plaza.
**[Browse all listings for sale at The Tennery]
Condos near MRT #5: La Fiesta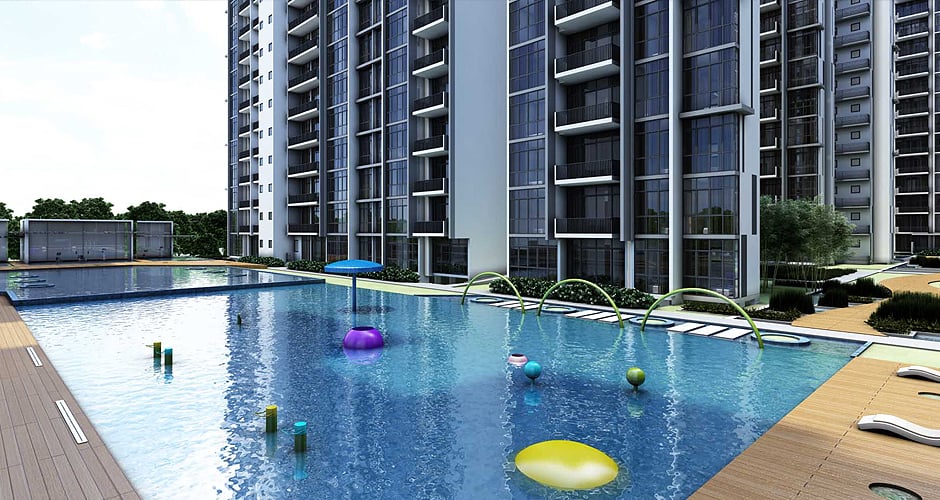 Nearest MRT: Sengkang (3 mins walk)
Past 6 months average sale psf transaction price: $1,252
No. of units: 810
Completed: 2017
Tenure: 99-year leasehold
La Fiesta is like something that came straight out of a millennial's wishlist. How else do you explain a condo that features a 1000-year old olive tree transplanted from Spain? How about your very own teppanyaki and pizzeria pavilion in addition to BBQ pits? Or a kitschy recreation of the famous Toa Payoh Dragon Playground? An instaworthy "Tea Garden"? The list goes on.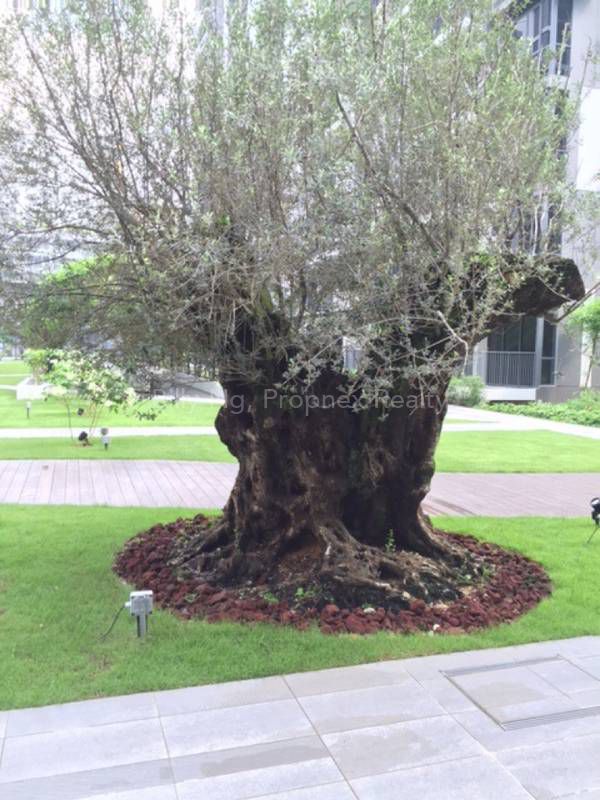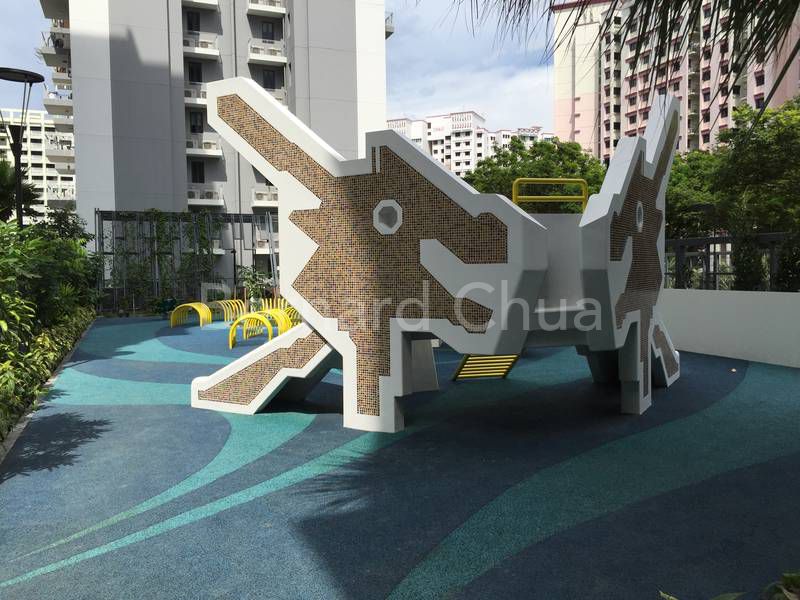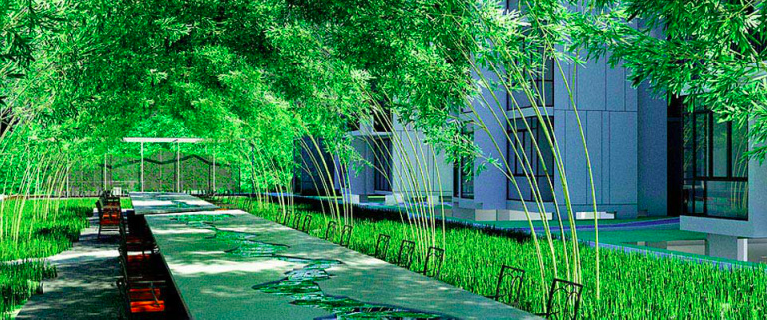 Well, even if these unique facilities won't matter to everyone, the newly-completed condo does have very practical selling points. Not only do units not feature bay windows nor a space-consuming household bomb shelter, it's also one of the rare newer condos to come with a fully-enclosed kitchen — great for the millennial Masterchef who absolutely hates cleaning up afterwards.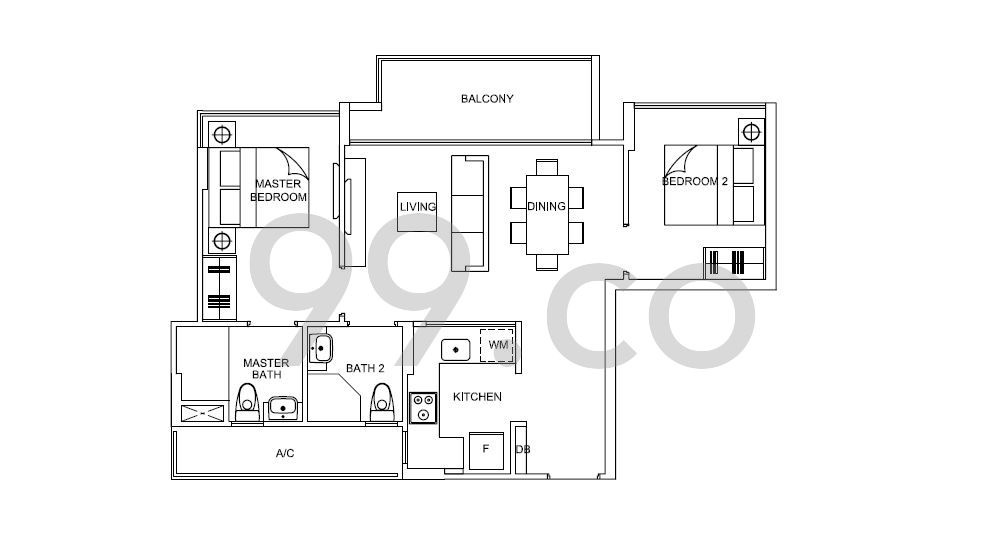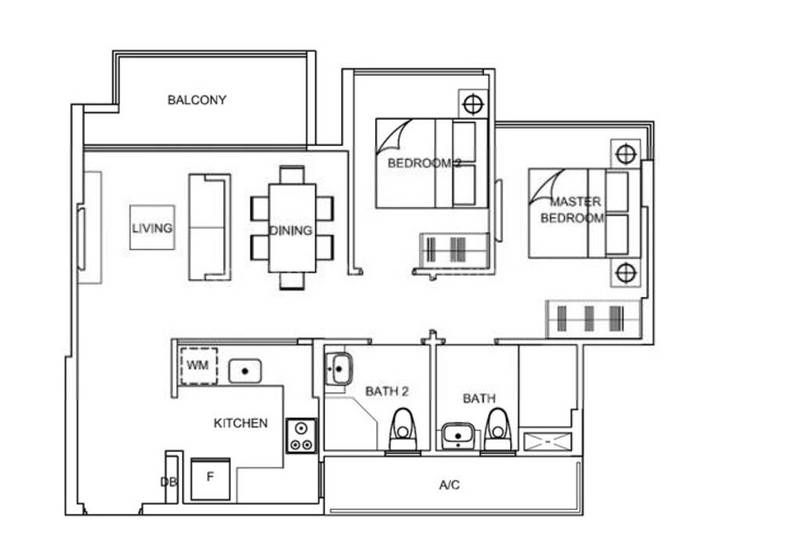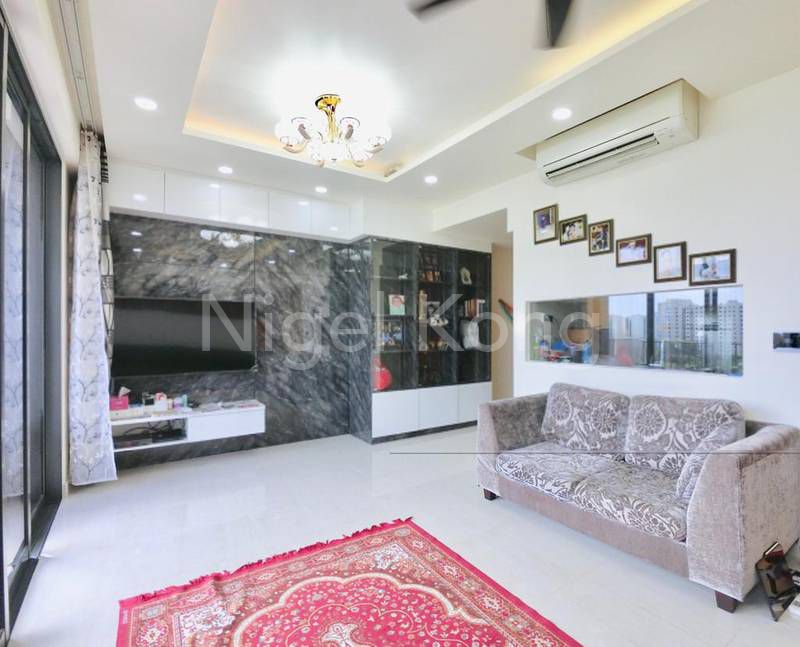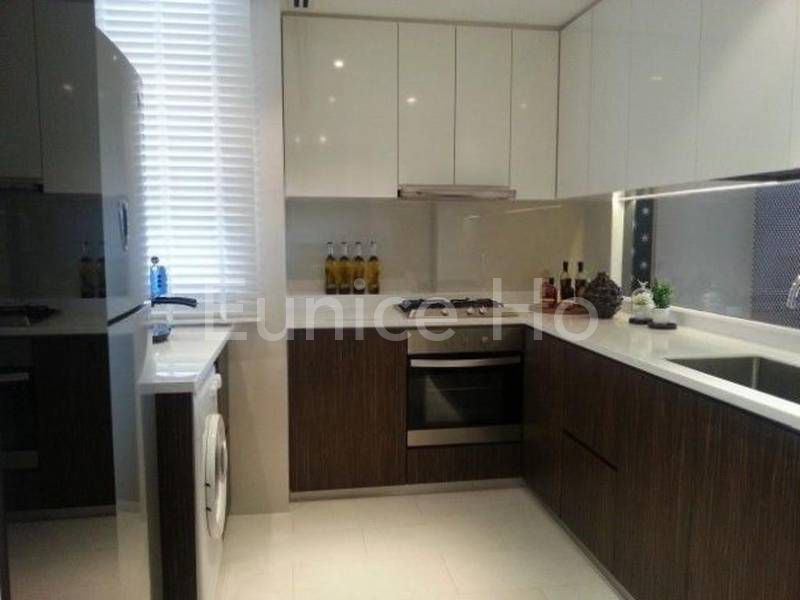 Best of all, residents have literally everything at the doorstep. Other than Sengkang MRT station, there's Compass One shopping mall and the newly-opened Sengkang General and Community Hospital.
**[Browse all listings for sale at La Fiesta]
Verdict: Affordable condos near MRT without having to own a car? We're not sure if that's fashionable, but it's definitely doable.
Know any more condos near MRT worthy of our list? Share them with us in the comments section or on our Facebook community page.
If you found this article helpful, 99.co recommends 9 milestones to hit before you buy your first condo [July 2018 update] and 5 Most Insta-worthy Condos in Singapore [2018 edition]
Looking for a property? Find your dream home on Singapore's largest property portal 99.co!
New launch alert! Welcome to Grand Dunman
About Kyle Leung
Content Marketing Manager @ 99.co
Looking to sell your property?
Whether your HDB apartment is reaching the end of its Minimum Occupation Period (MOP) or your condo has crossed its Seller Stamp Duty (SSD) window, it is always good to know how much you can potentially gain if you were to list and sell your property. Not only that, you'll also need to know whether your gains would allow you to right-size to the dream home in the neighbourhood you and your family have been eyeing.
One easy way is to send us a request for a credible and trusted property consultant to reach out to you.
Alternatively, you can jump onto 99.co's Property Value Tool to get an estimate for free.
If you're looking for your dream home, be it as a first-time or seasoned homebuyer or seller – say, to upgrade or right-size – you will find it on Singapore's fastest-growing property portal 99.co.
Meanwhile, if you have an interesting property-related story to share with us, drop us a message here — and we'll review it and get back to you.
Join our social media communities!
Facebook | Instagram | TikTok | Telegram | YouTube | Twitter