I remember what it was like buying my first flat. The weight of adulthood as I took the keys, the sense of amazement at seeing how much CPF money I had, and the excruciating pain in my spine from sleeping on the hard floor for two weeks. Till this very day, I walk with the grace of a pissed-off penguin. Here's how to save yourself from the same home renovation fate by making sure your first home is move-in ready before you start unpacking your bags. (Cover image credits)

Financing options for home renovation and furnishing
There are four main loans you can use to do up your house. These are:
–       Renovation loans
–       Personal loans
–       Credit card
–       Store loans
For your convenience, they're arranged in order of preference. Start from the top, and work your way down as you contractor busts the budget (as likely a happening as the sun rising from the east tomorrow).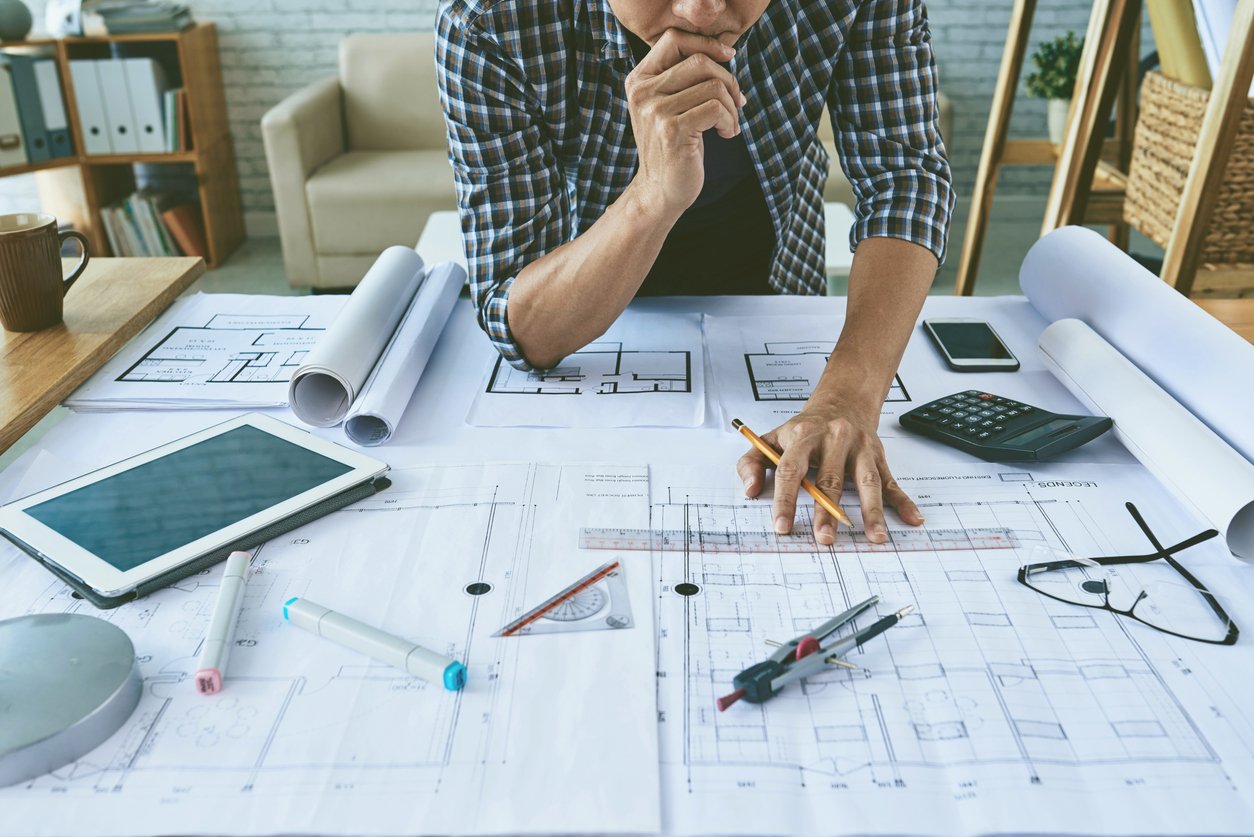 Renovation loan
Renovation loans are capped at $30,000, or six months of your income, whichever is higher. While that's rarely enough to finance the whole home renovation and furnishing exercise, this is still the first loan you want to tap into, as the interest rate is the lowest among the others. Expect an interest rate of between 5.3 to 6.2 per cent per annum.
When picking your renovation loan, always ask your mortgage broker if they can get you a better deal. Sometimes, they can pull strings and get you a six-month interest free rate.
If you can fully repay your renovation loan in six months (that's about $5,000 a month), consider using the interest free loan. However, if there's a prepayment penalty that stops you doing that – or you don't think you can finish repaying in six months, then just focus on finding the lowest rate.
Get a mortgage broker to do it. Do not just go to the closest bank and apply, as you might get a bad rate. There's no advantage to paying more for the loan, you just end up feeling really silly.
If you burn through your renovation loan financing your home renovation and furnishing exercise, you can then move to picking…
Personal loans
These range from six to nine per cent per annum, and you can usually borrow two to four times your monthly income. Most of the time, you'll need a personal loan for furnishings after burning through the renovation loan.
If your finances aren't stable from having bought the house, use a personal loan with variable repayments. These usually have small minimum repayments, such as $50 – but try to hurry it up a bit as the debt compounds.
If your finances are stable, opt for a fixed personal instalment loan. These tend to cost less (a little over six per cent per annum), but you have to repay a fixed amount every month.
You should be able to renovate and furnish the house with just a renovation loan and a personal loan. Otherwise, you may want to get some perspective on all the stuff you're buying? It's not the Versailles Palace, and you may be indulging your home improvement inclinations a bit too much.
Credit card
You should only use the credit card as a mode of payment, and not as an actual credit facility. In other words, make all the payments through the credit card, and then…and this is important…pay the entire amount back before the next billing cycle.
Never, ever, leave unpaid debt on the card. Not even partial amounts. The interest rate is 26 per cent per annum, and your finances will break faster than a knock-off $5 iPad.
The reason to pay through the card is only to max out air miles, reward points, or rebates, and nothing else. If you feel even slightly tempted to leave unpaid amounts on the card, then don't use it.
Store loans
These are loans provided by the store itself. They often require no proof of income, and can be approved in as little as 15 minutes. And of course they're bloody death traps – hire purchase schemes have been money sinks since the 1960s.
Interest rates can be even higher than credit cards, in some cases topping out at 36 per cent per annum. This is how stores end up coming to people's houses to repossess things.
It can be tempting to use the store loan instead of going through reno loan applications, but don't. You'll end up paying $1,500 for a $900 dining table, or something equally ridiculous.
So to recap, when it comes to funding your home renovation and furnishing:
–       Pick the cheapest reno loan first, and get the six-month interest-free option of you can pay it all back by then
–       Move on to the cheapest personal loan of the reno loan runs out. Pick fixed instalments if your finances are stable.
–       Only pay through credit cards to maximise any rebates or discounts, never use the cards to provide actual loans.
–       Use store loans only if you're eager to experience the thrills of near-bankruptcy
If you found this article useful, you may wish to learn more about items to double-check on your home loan and tips on saving money for a new home.
Find the home of your dreams today at Singapore's largest property portal 99.co!