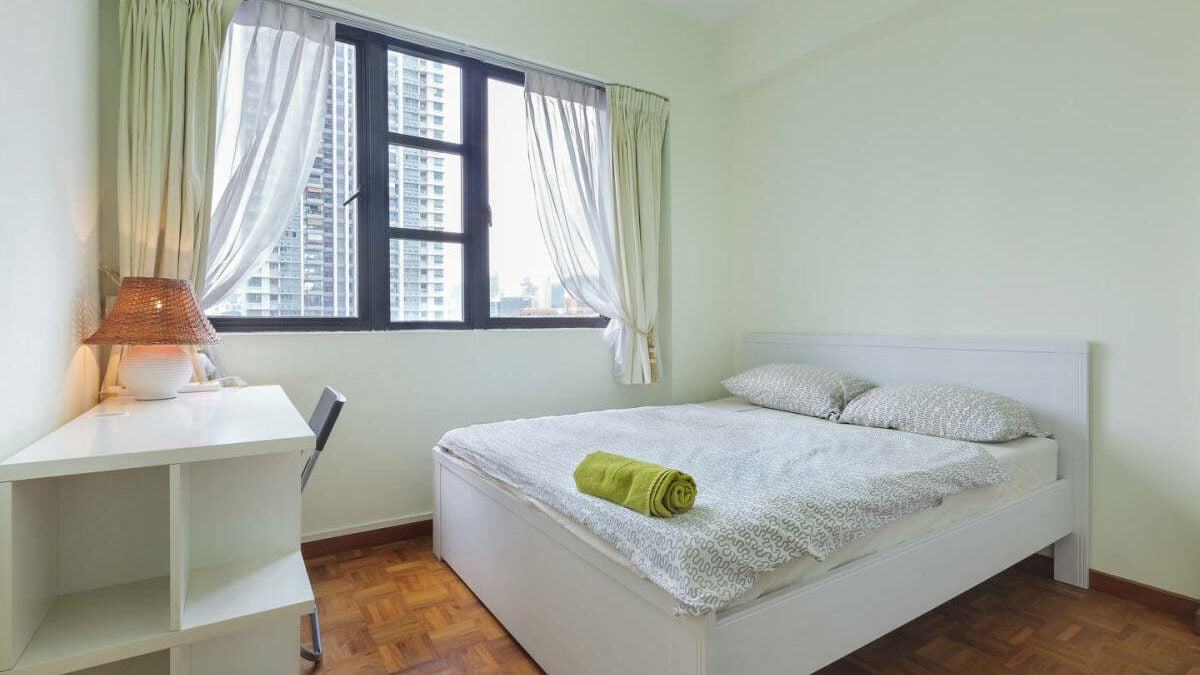 If you are renting in Singapore, the question is never "Is my rent too high?" This is not the world's most affordable city, and if you took rent prices in Singapore and applied it to another country, political science experts would point to it and warn the UN of an upcoming civil war. 99.co is here to help, by explaining basic guidelines on how much to spend on rent (to keep you from selling bone marrow when the rent is due).
Typical condo rent prices in Singapore for newbies
If you're completely new to Singapore, here are some very rough, easy numbers to go by when calculating how much to spend on rent. You can check out the district system in our previous article.
Core Central Region (CCR) and Sentosa – Approx. $5,000 to $8,000 per month
Rest of Central Region (RCR) – Approx. $3,500 to $4,200 per month
Outside of Central Region (OCR) – Approx. $2,100 to $2,600 per month
Mind you, there are always exceptions. You'll occasionally see a unit that's twice the average rental amount. That may happen if it's near a hub area (e.g. rental units near Toa Payoh Central), or has some kind of unique amenity; proximity to certain universities, being next to the MRT station, and so forth.
Renting HDB flats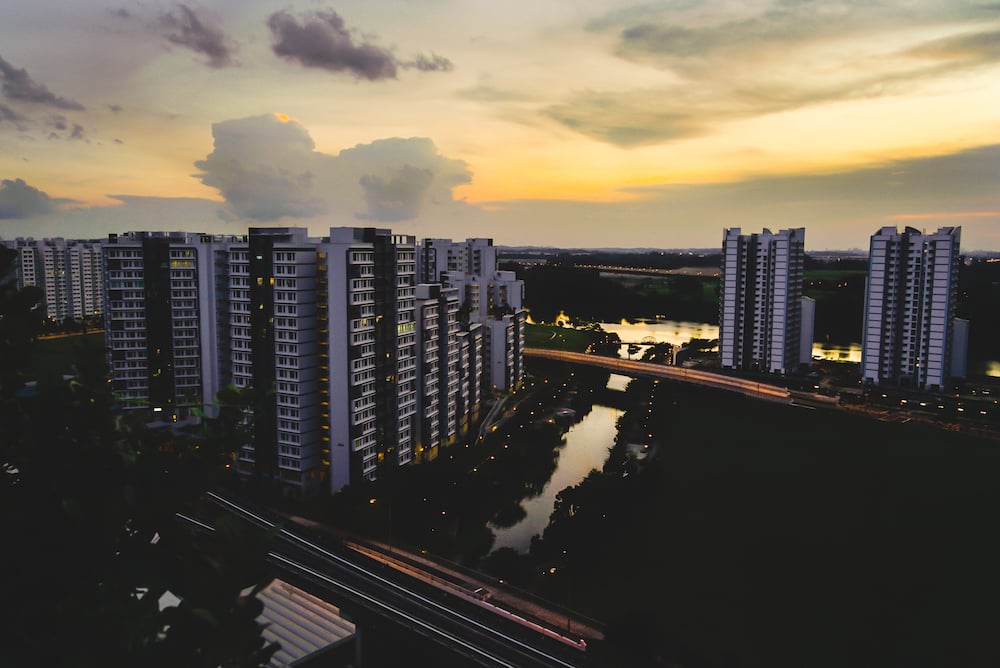 If a flat is at least a three-room, the owner can let out individual rooms. These are the most affordable options, and prices can be in the range of $550 to $1,200 depending on location.
As for renting out the entire flat, HDB prices are (currently) almost on par with condo prices in the OCR. This is because Singapore's rental market has softened considerably over the past three years. In the more central and mature districts, HDB flats can rent out for around $3,000 a month.
But again, note that this is due to unusually low rental rates for condos in the market right now; the price gap between condos and HDB flats is historically much greater.
So now that you have a baseline, here are the other considerations when you spend on rent:
Use the 40 percent expense ratio guideline  

Check the rates of neighbouring units

Get a lower price for a longer lease

Work out furnishing costs before picking a rental unit
Use the 40 percent expense ratio guideline  
This is one of those financial rules of thumb, like saving 20 percent of your pay cheque. When you're picking between units, you can pay less attention to the price difference when it still falls within the realm of affordability.
For example, say you have a monthly income of $7,500. You would then budget a maximum of $3,000 a month for you to spend on rent. Between a unit that costs $2,600 a month, and a unit that costs $3,000 a month, you'll know you're "safe" picking the more expensive unit. It still falls within the realm of affordability.
As to why 40 percent, that's because it still allows you save and have decent discretionary income. In the case of $7,500, you could still save $1,500 a month for emergencies, and have $3,000 a month to spend on scented candles, string quartet concerts, and other things that only expatriates buy.
Check the rates of neighbouring units
So you've found a unit you like, because the condo has a nice pool.  Before you sign, check for neighbouring units. It should go without saying, but plenty of over-eager first time renters miss this step.
Check if there are other available units in the same development, which could give a better deal. We don't just mean look at their listings; we mean speak to the agent or landlord, and try to negotiate with them as well. In fact, let them know you're talking to them because you're interested in another unit in the same condo (some competition always helps to lower the price).
Besides potentially getting you a good deal, this ensures you're not overpaying for your unit of choice. If all the surrounding units are being rented for $3,000 a month, you don't want to be the sucker who ends up paying $3,300; at least not without a fantastic reason.
Get a lower price for a longer lease
If you want a two or three-year lease, don't let the cat out of the bag early. When asked, say you'll be here for a while but may consider moving once you understand the island better.
And then ask if you can get a lower price, if you'll take the leap and sign a longer lease instead. A one month vacancy can cost the landlord a good deal, so most are eager to minimise vacancies; you may be able to bargain the price down by 10 to 15 percent by taking a longer lease.
    4. 
Work out furnishing costs before picking a rental unit
Before you even go shopping for a unit, note the floor space you want. Then drop by IKEA or these furniture stores, and work out the cost of furnishings you need.
This will help you decide between a furnished and unfurnished unit. If the added cost of buying your own stuff takes you beyond the 30 percent guideline (see point 1), then you may want to look for something else.
A common newbie mistake when you spend on rent to make off-the-cuff decisions about whether the unit must be furnished, and then rack up a massive credit card bill when the furniture costs more than they suspected. So remember: work out the estimated cost of furnishings first. That will help you gauge how much you should be paying for rental costs alone.
Do you have your personal tips to share before picking a rental unit? Voice your thoughts in the comments section or on our Facebook community page.
Check out other rental related articles here: The Pink Guide to Buying and Renting Property in Singapore and Cost saving apartment renting tips for singles.
Find the rental home of your dreams today at Singapore's largest property portal 99.co!
New launch alert! Welcome to Grand Dunman
About 99.co
We are a property search engine with the overarching goal of building a more transparent and efficient property market. We are working towards that future by empowering people with the tools and information needed to find a place to live in the best way possible.
Looking to sell your property?
Whether your HDB apartment is reaching the end of its Minimum Occupation Period (MOP) or your condo has crossed its Seller Stamp Duty (SSD) window, it is always good to know how much you can potentially gain if you were to list and sell your property. Not only that, you'll also need to know whether your gains would allow you to right-size to the dream home in the neighbourhood you and your family have been eyeing.
One easy way is to send us a request for a credible and trusted property consultant to reach out to you.
Alternatively, you can jump onto 99.co's Property Value Tool to get an estimate for free.
If you're looking for your dream home, be it as a first-time or seasoned homebuyer or seller – say, to upgrade or right-size – you will find it on Singapore's fastest-growing property portal 99.co.
Meanwhile, if you have an interesting property-related story to share with us, drop us a message here — and we'll review it and get back to you.
Join our social media communities!
Facebook | Instagram | TikTok | Telegram | YouTube | Twitter