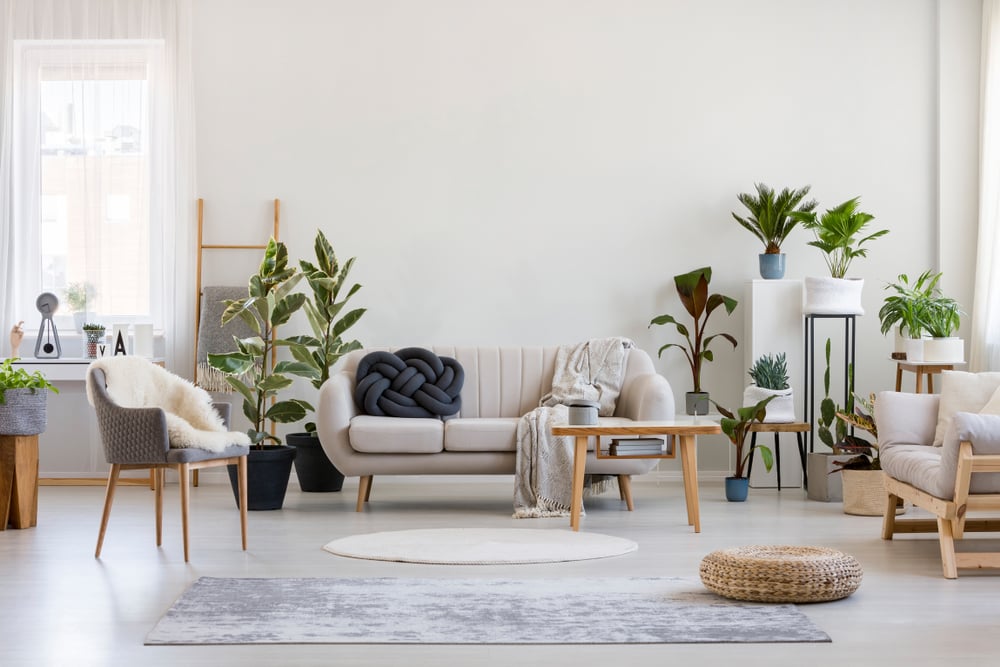 Ever wondered how Instagram influencers capture such dope pictures? The same techniques can be used to advertise a house, whether you're looking for a tenant or a buyer. Here's how to pull it off:
What do you need to stage a property on Instagram?
Granted, no one buys or rents just because of an Instagram pic of your house – so why you should you bother? For the simple reason that it's part of your funnel. It's an initial attention-grabber; interested parties may go from your Instagram page to your property listing, website, etc.
Also, Instagram is free, and it just takes minutes to get good pics. Here are the main things to watch for:
Appropriate Lighting
Change up the angles and positions
Don't Overexpose Your Photo
Focal Point and Centralisation
Don't Overcrowd Your Photo
Edit Your Photo
1. Appropriate Lighting
Use natural light instead of artificial light (i.e. take your pictures in daylight rather than the late evening or night; avoid having to use the ceiling lights, flash photography, and so on).
Natural light gives your photo the right mixture of blue and orange light from the sun. In contrast, artificial interior lighting takes away true colours such as orangey-yellow, and removes shadows.
The optimal time to take your Instagram pics is either during dawn or dusk. Try to avoid taking photos between 12pm-3pm. Since the sun is the brightest during this period, your photo may become overexposed. Colours also become less vibrant in very strong light (they are most vibrant in conditions such as an overcast day).
For the same reason, your phone must not be facing the sun when taking a picture. Disable the "flash" function to prevent glare, or reflection off shiny surfaces from furniture such as cabinets and table top.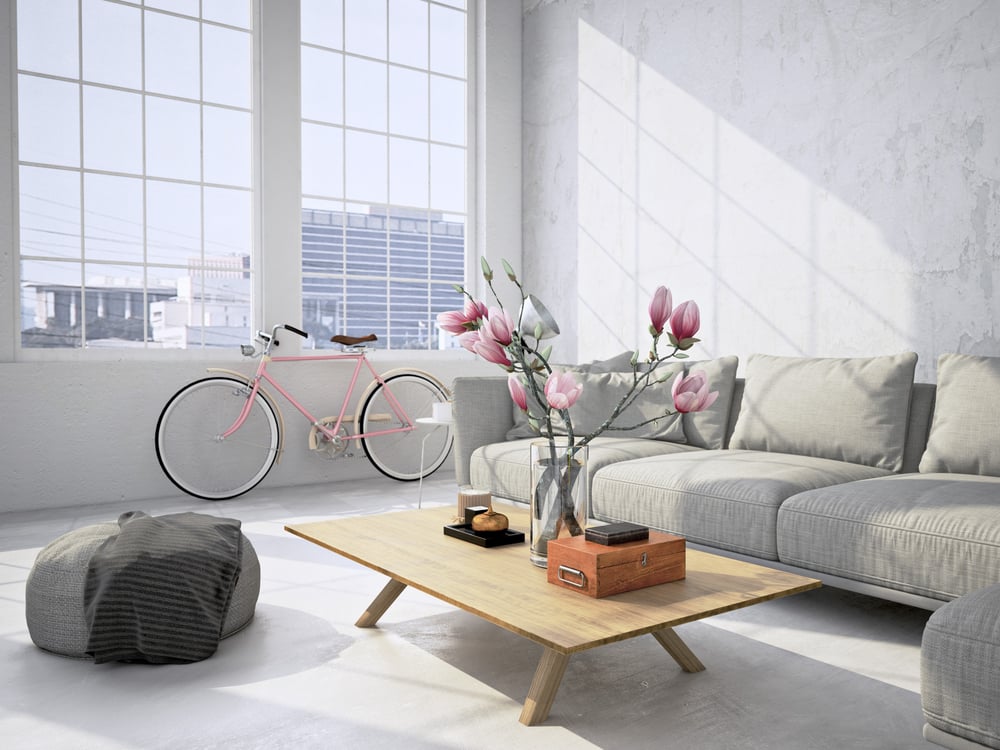 2. Change up the angles and positions
In general, crouch low when taking a straight, head-on shot of any room (if you stand up, it distorts the angles and makes the room look smaller). However, remember that not every picture has to be a straight shot of the room; trying using high and low angles until you find the "sweet spot".
Framing is also important, as it helps to align and straighten your photo. This means using elements within the image to create a "frame" – for example, if you take a shot of the view with the window frame at the edges, this is a form of framing. Try to avoid having random objects "cut off" at the edges of the picture, like half a sofa or part of a TV.
With good framing, you won't even have to crop and edit your photo.
3. Don't Overexpose Your Photo
When there's too much light exposure, colours are drained of their vibrancy, and the scene can look almost clinical. The main culprit is the HDR function on many smartphone cameras – even though HDR  "sharpens" images, it can cause your photos to look fake and unreal. Some of these images are mistaken for 3D drawings, of the sort interior designers use.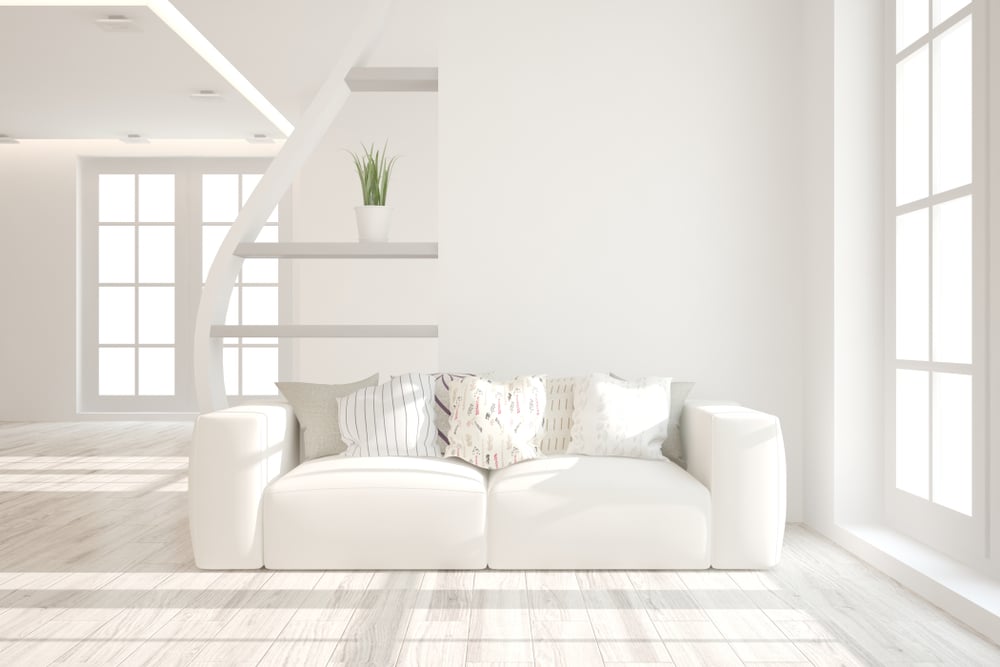 This isn't to say you should never use it; but try with HDR on and off, to compare the difference. Skip the versions that look contrived, or lack warmth.
4. Focal Point and Centralisation
Focus on the main object of the photo, and put it in the centre. For example, you might pick a painting in the living room, or the large bay windows, to be the point of focus. Avoid images without any central image; these tend look messy (if there's a lot of stuff in the room).
Also, without a focal point, you're not really advertising anything about your house. You want your pics to draw the attention of a buyer or tenant, so make sure they all have their own "wow" factor.
5. Don't Overcrowd Your Photo
Yes, it is creative to style your picture by adding accessories such as putting a pair of glasses on your bedside table. However, be careful not to overdo it. Too many accessories or furniture in your photo will cause the room to look cramped. Furthermore, people will find it difficult to observe key details, like the spaciousness or the high end furniture.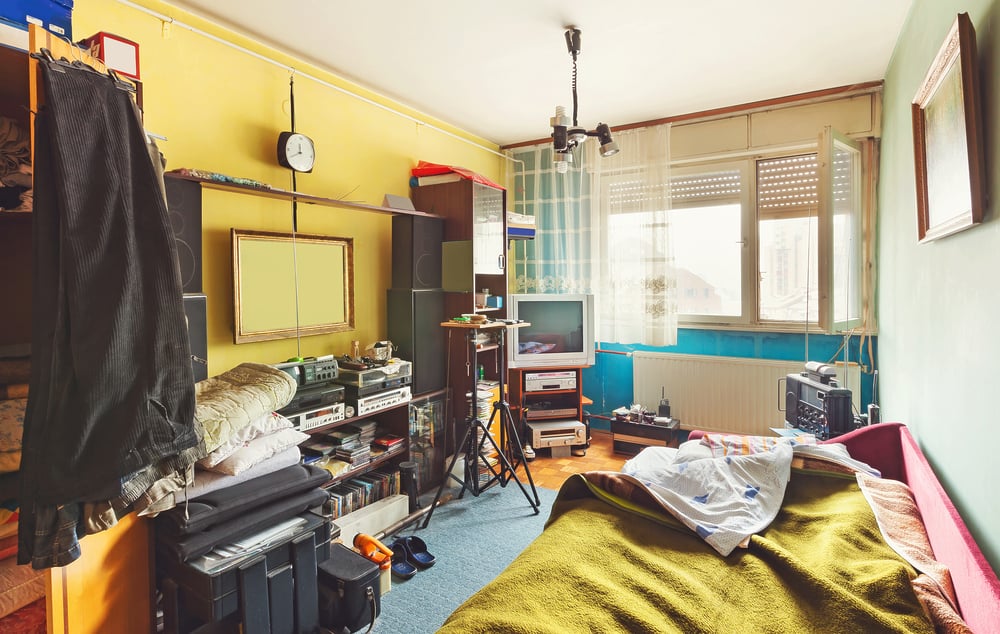 Among tenants, it also suggests that a house may not be clean – or that they're room mate / landlord is shabby. Definitely not the image you want to project.
6. Edit Your Photo
Not everything will go your way. If there is insufficient light on a rainy day, you can use artificial light instead. You can also use other phone applications such as VSCO to edit your photos. There are many features such as photo filters, exposure and sharpness adjustment to make your property more presentable and natural.
Finally, once you're done, remember you can use the same photos for a listing on 99.co. This is an effective way to get your house seen by hundreds of thousands of home buyers / tenants every day.
Still having trouble with moving in? Voice your thoughts in our comments section or on our Facebook community page.
Looking for a property? Find the home of your dreams today on Singapore's largest property portal 99.co! You can also access a wide range of tools to calculate your down payments and loan repayments, to make an informed purchase.
New launch alert! Welcome to Grand Dunman
About Valerie Chua
Looking to sell your property?
Whether your HDB apartment is reaching the end of its Minimum Occupation Period (MOP) or your condo has crossed its Seller Stamp Duty (SSD) window, it is always good to know how much you can potentially gain if you were to list and sell your property. Not only that, you'll also need to know whether your gains would allow you to right-size to the dream home in the neighbourhood you and your family have been eyeing.
One easy way is to send us a request for a credible and trusted property consultant to reach out to you.
Alternatively, you can jump onto 99.co's Property Value Tool to get an estimate for free.
If you're looking for your dream home, be it as a first-time or seasoned homebuyer or seller – say, to upgrade or right-size – you will find it on Singapore's fastest-growing property portal 99.co.
Meanwhile, if you have an interesting property-related story to share with us, drop us a message here — and we'll review it and get back to you.
Join our social media communities!
Facebook | Instagram | TikTok | Telegram | YouTube | Twitter