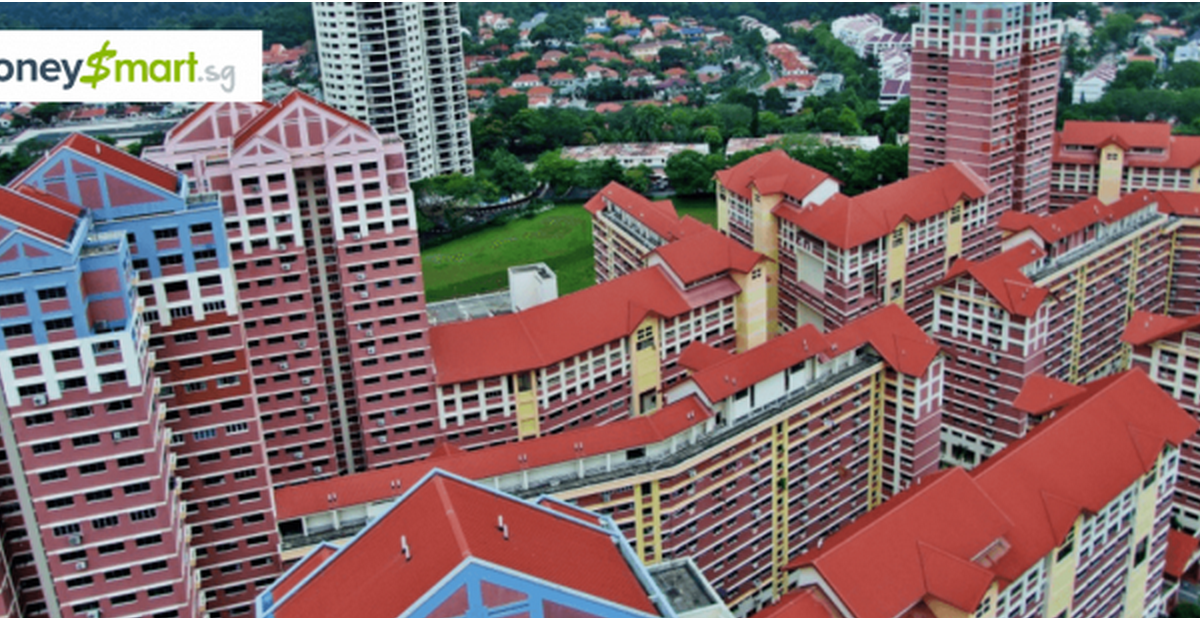 In a never-ending quest to combat Singapore's limited land area, the HDB launched multi generation HDB flats (or otherwise called 3Gen flats) a while back in a bid to encourage three generations in a family to live under one roof. However, these four-bedroom, three-bathroom flats have not been well-received, with young couples preferring to live on their own after marriage. Still, there's no denying that a multigenerational home can be a cost-effective way to keep everyone off the streets. Here are some reasons you might want to opt for one… or not.
No: Fear of conflict
One half of every couple that moves into a multi generation HDB will be living with their in-laws. Which, when you actually think about it, can be a nightmare. At a housing discussion held by the MND, young couples cited the fear of conflict with their parents and in-laws as a key reason for preferring not to purchase a 3Gen flat. In fact, while many aged parents expressed a wish to live closer to their children, most were not in favour of the whole clan living under one roof. And let's face it, many people in Singapore get married just so they can move out of the family home anyway. Plus, at a modest 115 square metres or so, these flats don't offer each member of the family a great deal of privacy.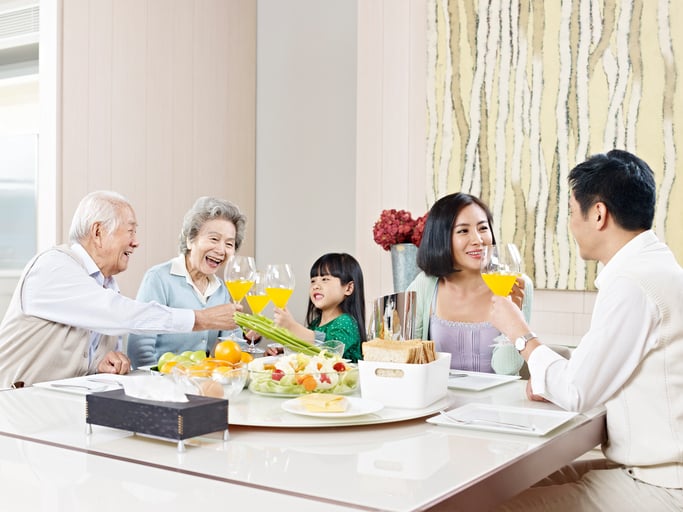 No: Can only be resold to multi-generation families
The take-up rates for multi generation HDB flats have been fairly poor, which gives potential purchasers every reason to be apprehensive that they'll have trouble disposing of their flats on the resale market. This is because after fulfilling the 5 year Minimum Occupation Period, if you wish to sell your flat on the open market, you can only sell it to other multi-generation families.
No: No subletting of rooms allowed during Minimum Occupation Period
If you have a 3 room or larger non-multi generation HDB flat, you can start subletting your bedrooms immediately after you purchase it, although you may not sublet the entire flat until your Minimum Occupation Period is up. However, with a multi generation HDB flat, in order to prevent people from pretending their aged parents will be living with them and then trying to run a hostel on the sly, you are not allowed to sublet any rooms until the 5 year Minimum Occupation Period is up.
Yes: More ballot chances
If you're sick of waiting years to be allocated a BTO, balloting for a multi generation HDB flat can increase your chances of getting a flat before you die of old age. By applying under the Married Child Priority Scheme, you'll be getting extra ballot chances. A first-time applicant living with their parents gets 6 ballot slots, 3 times the number of chances a regular applicant not applying under the MCPS receives.
Yes: Resource sharing
The chance to save money by sharing resources with your parents is one huge draw of moving into a multi generation HDB flat. Couples with young children will feel this added convenience more acutely, as their willing parents can mind the children, thus obviating the need for costly childcare. Being able to take turns cooking and doing housework saves time and effort. In addition, costs on wifi, furniture and household appliances are shared amongst more people, which makes them more cost-effective purchases.
Yes: More money through CPF Housing Grant
If you are purchasing a 3Gen flat, you are eligible for the CPF Housing Grant For Family, which is what those who are applying to live near their families receive. In short, you get $10,000 more than those who are eligible only for a regular CPF Housing Grant – maximum of $40,000 (for two Singapore citizens) or $30,000 (for one Singapore citizen and one PR), as opposed to the $30,000 or $20,000 they would otherwise receive respectively.
MoneySmart.sg is Singapore's leading personal finance portal, and aims to help people maximise their money with powerful tools and engaging content.
If you enjoyed this article, you might be interested in 3 things to consider before saying "yes" to a 3Gen HDB flat and 3Gen flats: Why they are becoming more popular than expected.
Find the home of your dreams today at Singapore's largest property portal, 99.co!
New launch alert! Welcome to Grand Dunman
About MoneySmart
Looking to sell your property?
Whether your HDB apartment is reaching the end of its Minimum Occupation Period (MOP) or your condo has crossed its Seller Stamp Duty (SSD) window, it is always good to know how much you can potentially gain if you were to list and sell your property. Not only that, you'll also need to know whether your gains would allow you to right-size to the dream home in the neighbourhood you and your family have been eyeing.
One easy way is to send us a request for a credible and trusted property consultant to reach out to you.
Alternatively, you can jump onto 99.co's Property Value Tool to get an estimate for free.
If you're looking for your dream home, be it as a first-time or seasoned homebuyer or seller – say, to upgrade or right-size – you will find it on Singapore's fastest-growing property portal 99.co.
Meanwhile, if you have an interesting property-related story to share with us, drop us a message here — and we'll review it and get back to you.
Join our social media communities!
Facebook | Instagram | TikTok | Telegram | YouTube | Twitter