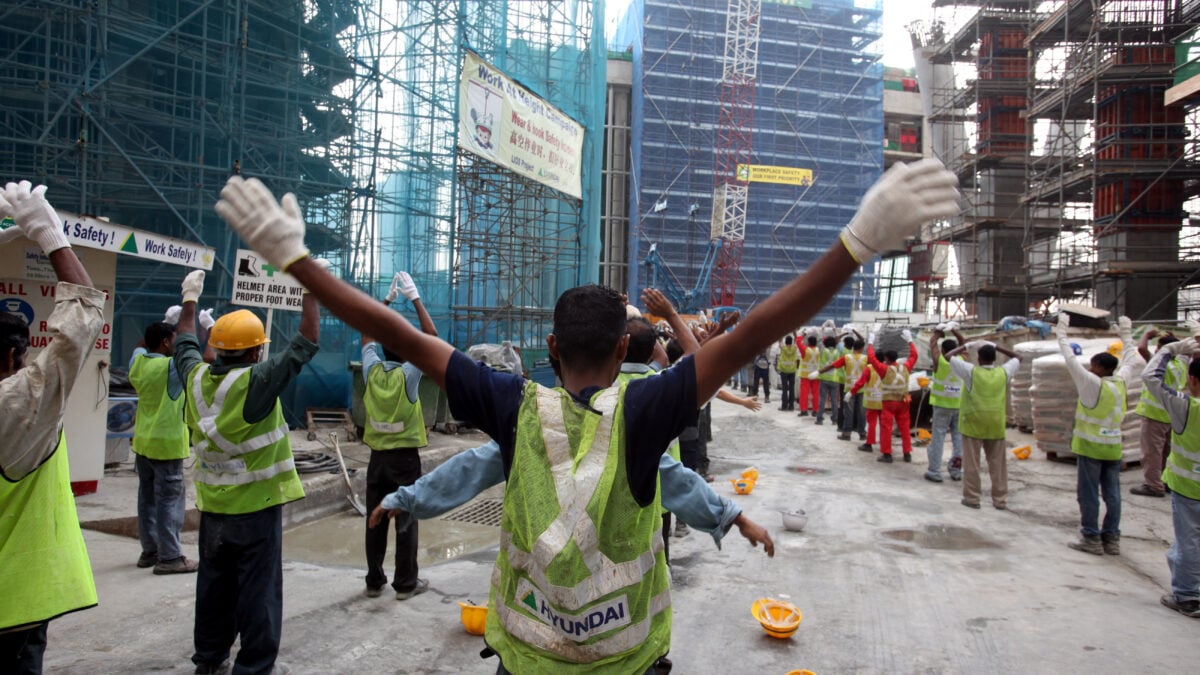 Over the past few months, we've heard a lot about construction delays due to Covid-19. For instance, in early April, the Ministry of National Development (MND) updated that 85% of 89 ongoing BTO projects would be delayed for up to nine months. After the ban on visitors coming from South Asian countries like India, then Education Minister Lawrence Wong said that BTOs may face delays of up to one year. 
But it's not just BTOs that have been facing delays. Other residential developments and amenities like Woodlands Health Campus and the other stages of the Thomson-East Coast Line have been affected. 
A main factor in the construction delays is manpower shortage. While border closures have made it harder for firms to bring in migrant workers, a lot of them have also gone back to their home countries. 
Here's a summary of the manpower shortage, and what's been done so far. 
Manpower shortage since the pandemic started
The manpower crunch isn't a recent problem caused by the recent ban on workers from South Asian countries. The construction sector has been affected since January 2020 when China went into lockdown. 
Then came the dormitory outbreak that started in end-March last year, which was followed by the Circuit Breaker from April to early June. Construction work was stopped for two months. 
It was only in August that most of the work resumed, when all dormitories were cleared of the virus. At the same time, the safety measures put in place limit the number of workers on-site, affecting the productivity and completion of the projects. This also led to delays. 
Ban on visitors from South Asian countries
But the manpower shortage was exacerbated by the ban on visitors from South Asian countries. 
The record number of Covid-19 cases in India over the past few months prompted the government to ban long-term pass holders and short-term visitors with travel history to India from entering Singapore from 24 April onwards. A lot of the new arrivals would be working in the construction industry (besides the marine and process sectors). 
Then around a week later, those with travel history from Bangladesh, Nepal, Pakistan and Sri Lanka from 2 May onwards were banned from entering Singapore, as infections start spreading to countries near India. 
Since the pandemic, a lot of workers have gone back to their home countries. While there have been new workers coming in, it's not enough to cover the shortage. Since most construction workers come from India and Bangladesh, the ban has made it harder for the sector to look for workers and complete their projects.
With a shortfall of more than 50,000 workers, companies are more hesitant to take on new projects. Some have even resorted to poaching workers, which can be detrimental to the industry. 
What are the measures put in place to tackle the manpower crunch? 
Since the announcement of the tighter border restrictions, the government and construction sector have been exploring various measures to tackle the issue. Here are a few of them. 
Flexibility to hire workers from China
One option is to bring in workers from other countries. The government has since allowed some flexibility to hire migrant workers from China. For instance, firms can recruit them without having to enrol in Overseas Testing Centres for skill certification. Instead, these workers can obtain skills certification in Singapore. 
But hiring from China is more expensive. 
The current rate for migrant workers from India or Bangladesh is around S$120 to S$150, higher than the S$70 to S$80 in the past. In comparison, the daily rate for workers from China is around S$200 to S$300. So bringing in workers from China will drive up the construction costs even more. 
And for companies that don't have the budget, they may hold back on hiring, leading to further delays.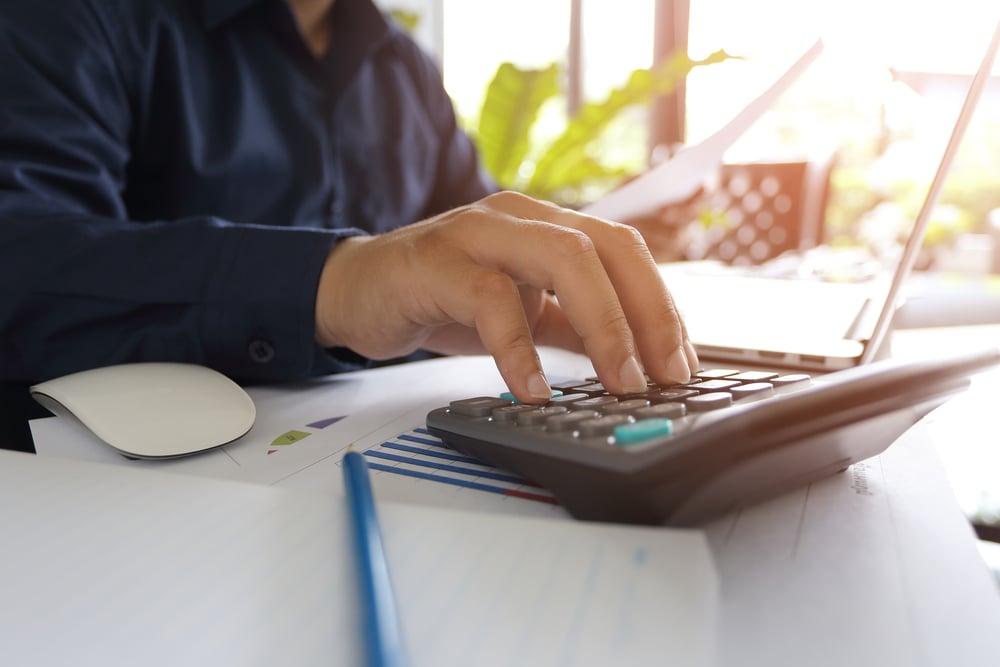 Besides the higher costs, migrant workers from China tend to be more specialised. So it's not practical to hire them to carry out general construction work. 
So last Monday (17 May), the built environment sector appealed to the government to allow them to bring in foreign workers in a safe and controlled manner. 
Higher foreign worker levy rebates 
Besides flexibility to hire from China, the government will be giving out rebates to around 15,000 firms in the construction, marine and process sectors. 
Between May and December, they will receive higher foreign worker levy rebates of S$250 per month. This is an increase from the previous S$90 per month. 
A bill to allow cost-sharing
Around two weeks ago, the parliament also passed a bill that would allow parties to adjust the contract sum of their projects. This is to ensure all parties in the value chain co-share the increased construction costs. 
Under the bill, contractors are encouraged to negotiate with their customers and clients on the cost increase. Should negotiations be unsuccessful, they can request an assessor to adjust the contract sum to account for the cost increase.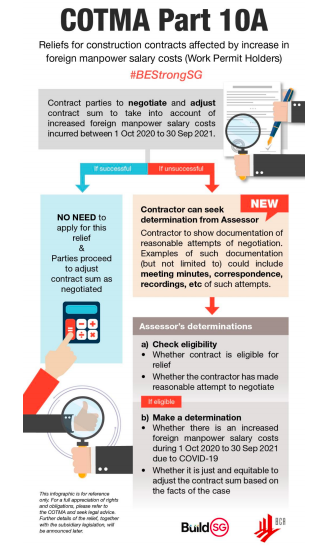 Adopting new technologies
To mitigate the manpower crunch, some firms have started incorporating new technologies where possible. 
On the other hand, new technologies cannot totally replace workers, since some tasks can only be done manually by skilled workers. For instance, prefabrication tech can be used to build structures before they're assembled on-site, reducing the number of workers needed. But it only works for HDB and condo projects, and may not work for construction for landed properties.
Whichever measures are taken, including bringing in more workers from other countries, we hope that it's not done at the expense of the safety of both workers and the general community. While the construction delays can be frustrating, it's important to keep in mind the risks. After all, the last thing we want is another Circuit Breaker.
If you found this article helpful, 99.co recommends BTO is delayed: What are your housing options in the meantime? and Why we think the current Singapore en bloc buzz is overhyped.
Looking for a property to buy or rent? Find your dream home on Singapore's largest property portal 99.co!
New launch alert! Welcome to Grand Dunman
About Virginia Tanggono
Virginia covers the property news in Singapore, from record sales to profile stories on home ownership. In her free time, she occasionally searches for spoilers of movies and TV shows.
Looking to sell your property?
Whether your HDB apartment is reaching the end of its Minimum Occupation Period (MOP) or your condo has crossed its Seller Stamp Duty (SSD) window, it is always good to know how much you can potentially gain if you were to list and sell your property. Not only that, you'll also need to know whether your gains would allow you to right-size to the dream home in the neighbourhood you and your family have been eyeing.
One easy way is to send us a request for a credible and trusted property consultant to reach out to you.
Alternatively, you can jump onto 99.co's Property Value Tool to get an estimate for free.
If you're looking for your dream home, be it as a first-time or seasoned homebuyer or seller – say, to upgrade or right-size – you will find it on Singapore's fastest-growing property portal 99.co.
Meanwhile, if you have an interesting property-related story to share with us, drop us a message here — and we'll review it and get back to you.
Join our social media communities!
Facebook | Instagram | TikTok | Telegram | YouTube | Twitter