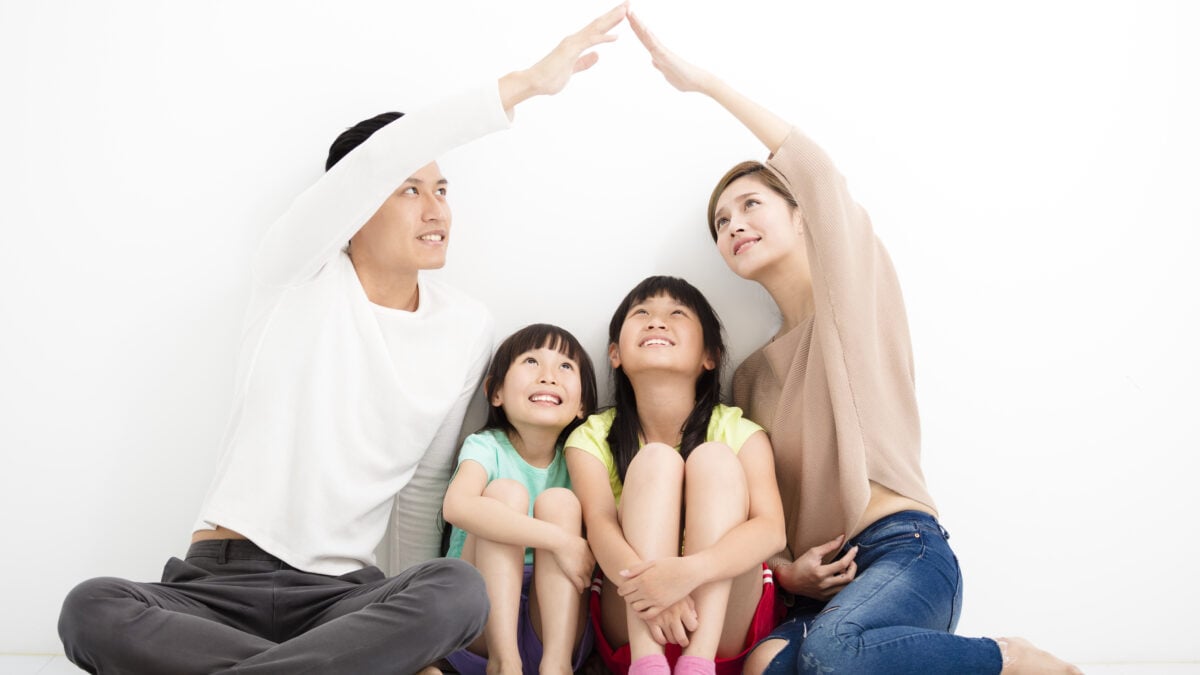 HSBC's Beyond the Bricks 2019 surveyed over 11,000 people across 10 countries. That includes 1,000 respondents from Singapore, on their attitudes towards home ownership.
The survey shows Singaporean respondents spend three times longer reading about property than hanging out with their children. And while it's terrifying to think someone out there knows the Gross Floor Area of new launch condos better than their children's well-being, that probably isn't what's happening.
Singaporeans are precise about choosing the right investment property because we care for our children. We know how amenities, cost, and estate planning all factor into our children's future.
Some traits that we'll never grow out of:
Natural habits in wanting the best education for their children
Family that bonds together, stays together
Making sure their children's friends aren't all Xbox screen names
Where quality meets affordability
Natural habits in wanting the best education for their children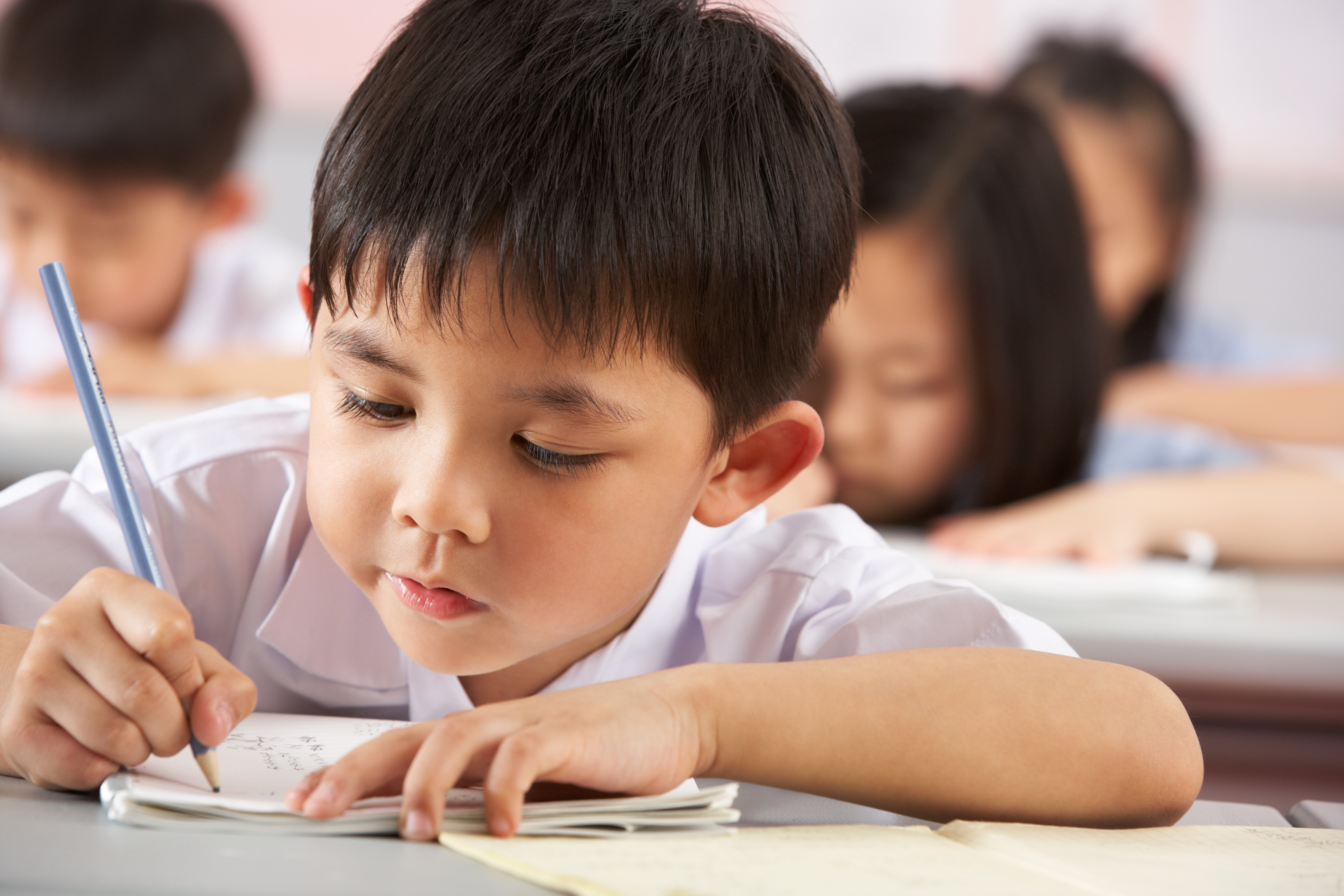 Yes, yes, we've all heard that every school is a good school. But Singaporeans, we're told, are kiasu about school grades. This is apparently even a positive trait to some (maybe it shows how driven we are?)
Regardless, many Singaporeans will seek out a property near a school they consider to be prestigious, like Nanyang Girls School, Raffles Institution, etc. This is because, grades aside, being close to the schools improve their chances of getting in during balloting.
Besides grades, there's also a cultural element. There are families in which grandparents, parents, and siblings have all attended the same school. Some parents want the possibility of having their children placed under teachers they themselves had (and therefore trust).
Just as many parents credit their school with having the right culture that led to their success, like support for innovative thinking, or positive behavioural reinforcement.
This is why it is common to see big crowds at showrooms, whenever a unit near a prestigious school becomes available.
Family that bonds together, stays together
Singapore has seen a rise in number of dual income families. With both parents out working, someone has to look after the children. Singaporeans usually have three alternatives:
Day care centres, which have limited operating hours; and the parents have to be living nearby for practicality
Domestic helpers; but parents must be careful to hire the right person, and trust can be an issue
Grandparents, and this is also great for family bonding
As such, most Singaporeans have good reason for seeking homes close to their own parents – 14.5 per cent of home-buyers in Beyond the Bricks also raised safety as an issue; and a simple way to ensure that is to have family nearby helping to watch the children.
Besides a trusted extra pair of hands, children and grandchildren also have a chance for closer, sustained interaction. This helps to build stronger family bonds – we don't want children to see grandpa and grandma as ang pao dispensers once every Chinese New Year. It's also healthy for grandparents, to stay involved in family activities.
Making sure their children's friends aren't all Xbox screen names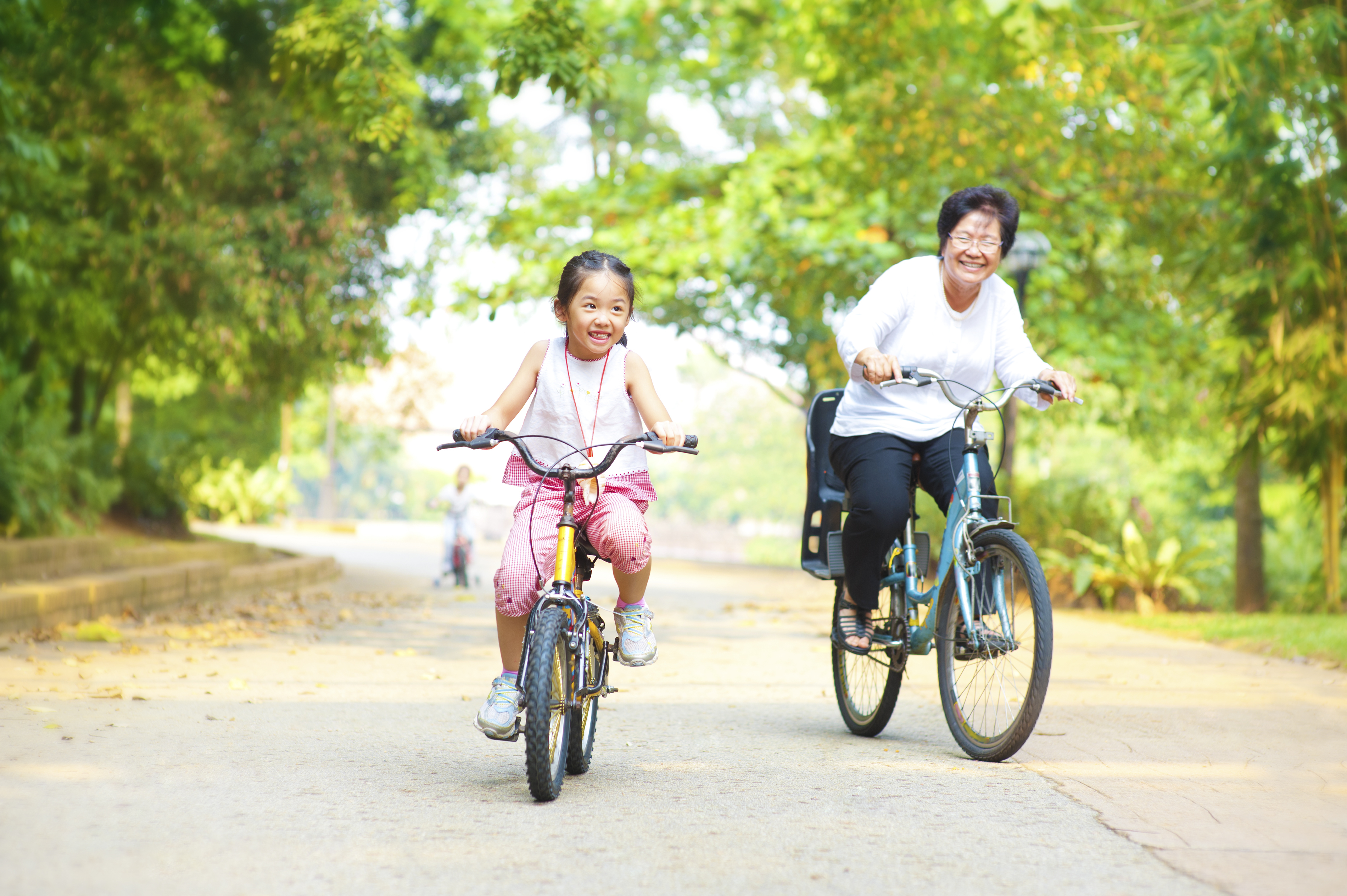 Property works differently for parents, than it does for other demographics. Case in point: the amenities of "central living".  HSBC's research shows that more than 50 per cent of Singaporeans intend to buy a home that's a better place to bring up children, in the next two years. With 48 per cent of respondents saying their motive for moving included having a more active lifestyle for the family, as well as a better mental health and a safe environment.
The most desired properties in Singapore are considered to be near the Central Business District, or in areas like Orchard Road. But while these places are packed with shops, restaurants, and so forth, they lack the open spaces found in heartland areas such as Punggol, Sembawang, and Lim Chu Kang.
The neighbourhoods, while technically "less developed", may be better for children: they provide ample space to run and play along park connectors and nature walks. With heartland areas that are less densely populated; children can laugh, be noisy, and be themselves. Ask the children who grow up near Bedok jetty, for instance: they're more likely to have gone fishing off the pier with mum and dad, compared to someone who lives in the more central Tanjong Pagar.
This ensures children don't just glue themselves to Xbox, iPads, game consoles and have friends that are just screen names. They are more likely to build the social skills and connections that will serve them better in life.
Where quality meets affordability
According to HSBC's survey, about 40 per cent of Singapore home buyers put off having children because they want to secure a home first, also 24 per cent are concerned about getting a home that's most value for money. For many of them, this stems from fears of housing prices: we're worried that we'll find ourselves without a good home when the children come along. To which we have some good news:
Homes in Singapore – even private housing – can be more affordable than many Singaporeans believe. That's because when you get a home loan for your first home, the minimum cash down payment is five per cent of the property price or market value (whichever is lower).
For example, you only need to pay five per cent of your property value or price in cash (whichever is lower), when taking a bank loan. Many of the other costs – such as stamp duties, legal fees, and the monthly repayments – can all be paid through your CPF Ordinary Account.
HSBC offers a suite of home loan packages that cater to every buyer's lifestyle needs:
You can choose between two or three-year fixed rate loans for stability, to avoid rising interest rates. Alternatively, you can peg your interest rate to HSBC's Time Deposit Mortgage rate or SIBOR rate. Plus, you can also enjoy more savings and own your home faster though the option of HSBC SmartMortgage. Maximise your savings, and control over your home loan with HSBC's full suite of options.
Singapore's housing challenge is easy to beat
With the flexibility of HSBC's Home Loans and powerful search tools like 99.co, it's easy to raise hopes for parents. Speak to an HSBC Mortgage Specialist today to help you work out the right solution to your financial needs.
Click here to enjoy greater savings now!
In partnership with
Upcoming Freehold Condo Launch: The Arcady @ Boon Keng
About 99.co
Looking to sell your property?
Whether your HDB apartment is reaching the end of its Minimum Occupation Period (MOP) or your condo has crossed its Seller Stamp Duty (SSD) window, it is always good to know how much you can potentially gain if you were to list and sell your property. Not only that, you'll also need to know whether your gains would allow you to right-size to the dream home in the neighbourhood you and your family have been eyeing.
One easy way is to send us a request for a credible and trusted property consultant to reach out to you.
Alternatively, you can jump onto 99.co's Property Value Tool to get an estimate for free.
If you're looking for your dream home, be it as a first-time or seasoned homebuyer or seller – say, to upgrade or right-size – you will find it on Singapore's fastest-growing property portal 99.co.
Meanwhile, if you have an interesting property-related story to share with us, drop us a message here — and we'll review it and get back to you.
Join our social media communities!
Facebook | Instagram | TikTok | Telegram | YouTube | Twitter