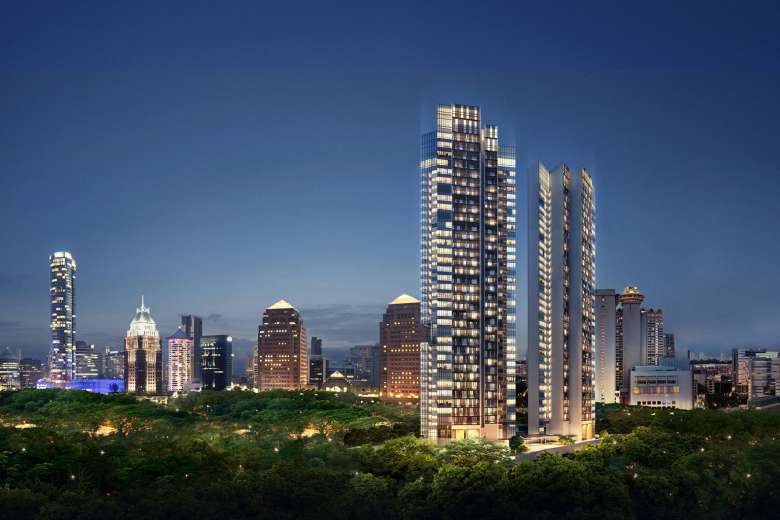 If necessity is the mother of invention, then property developers have become creative geniuses. Property prices are down more than nine percent from the peak in 2013, and developers are also in a race against time. The Qualifying Charge (QC) and Additional Buyers Stamp Duty (ABSD) for developers gives them five to seven years to complete and sell off everything. The end result? Clever ways to sell, and a wagging finger from the authorities: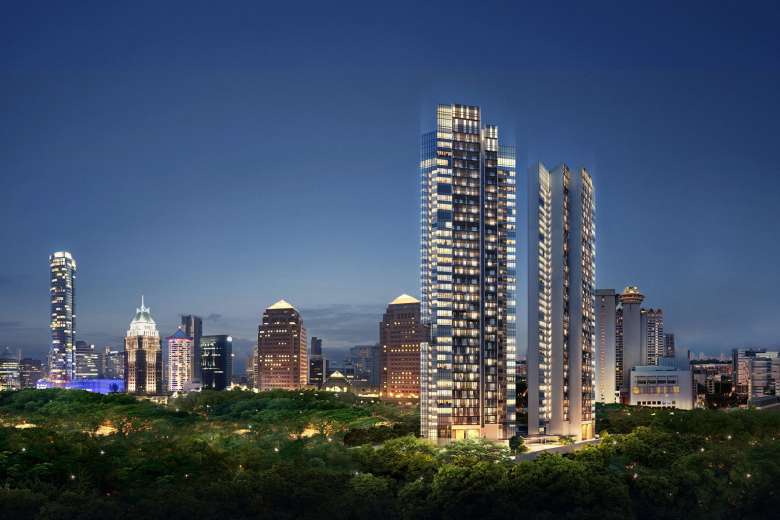 Case #1: Gem Residences & the case of the Specimen Cheque Deposit
Launched in Toa Payoh by Evia Real Estate, Gem Residences is a 99-year leasehold condo close to the Braddell MRT station. This 578 unit development received 1,449 cheques expressing interest, making it sold out twice over.
But Gem may have gotten many more cheques if the Urban Redevelopment Authority (URA) hadn't stepped in. In June 2016 URA cited two instances of improper conduct, and sent a warning letter. The issue was a "specimen cheque scheme", where buyers were issued cheques for $7,500 or $10,000. The buyers could send these in as expressions of interest (i.e. to book units). The problem is, the law requires a minimum booking fee of five percent of the purchase price ($7,500 – $10,000 is only an estimated 0.7 – 1.9 percent of the total price).
Now we're in two minds about this. On the one hand, we think the people most at risk from this are the developers. The booking fee is a non refundable deposit, so it prevents people from booking a unit, closing it off from sales for about two weeks, and then changing their minds.
If Evia Real Estate wants to run that risk (by paying the deposit for the buyers), why not let them make that decision?
On the other hand, it can be a form of enticement – similar to the days when mutual funds would entice you with free vacuum cleaners, or plane tickets, into buying a financial product your very grandchildren would regret.
Resolution: Deposit changed to discount
The developer changed tact. Instead of helping prospective buyers pay the deposit, they offered a discount for the same amount. Yes, discounts are a form of temptation as well; but it's still less impulsive if you need to fork out cold, hard cash first.
Case #2: OUE Twin Peaks & the case of the Deferred Payment Scheme
OUE Twin Peaks was in a difficult position: the development was already complete, but there was trouble selling the units. This 462 unit, 99 year leasehold condo is along Leonie Road in District 9 (River Valley) – a high end property in a prime site. With cooling measures keeping away foreign buyers of high end property, and time running out, they came up with an old school method.
This was to offer a Deferred Payment Scheme (DPS), of the sort common in 2006. Under DPS, buyers can pay 20 percent of the unit now, and have up to two years before paying the remaining 80 percent.
This is attractive for a large number of reasons. Not only does it mean less cash is needed to buy, it means buyers can wait two years for the Total Debt Servicing Ratio (TDSR) to hopefully go away. The TDSR caps loans to 60 percent of a buyer's monthly income, getting in the way of many a property purchase.
The problem is, the government got rid of DPS for a good reason. It was a key contributor to the overheating property market, as people could buy with less cash upfront. Before the imposition of the Sellers Stamp Duty (SSD), it also encouraged house flipping – some people would resell at a profit before the remaining 80 percent of payment came due.
Resolution: Developer free to go ahead
OUE Twin Peaks already had a statutory certificate of completion. Under the rules, property that is still under development cannot be sold under DPS; but completed properties can.
OUE Twin Peaks ended up offering two options: put down 20 percent now and pay the rest by the end of the year, or put down 20 percent and pay the rest in two to three years. In the latter case, the property would cost around nine percent more.
Case #3: Gem Residences (again) & the case of the changing floor plans
This one also happened with Gem Residences. If you're not familiar with the concept of triple key units, just imagine three separate little apartments sharing certain common facilities. In the case of Gem Residence's original floor plan, triple key apartments shared one kitchen. In fact, we've written a previous article about trio-key units.
Triple key apartments are big with some landlords by the way. This is useful if you want to buy one unit, but then rent it to multiple tenants (e.g. you can buy a triple key unit, and rent it to three different students who share a common kitchen). It can be easier to rent out separate units than to rent out the entire unit.
Anyway, Gem Residences knew what they could do to make the triple key units a real seller. Just change the kitchen into three little sub-kitchens, and it's much more appealing.
Resolution: URA says to change it right back
When URA got the plans, they showed three bedrooms and a kitchen. And after plans meet requirements and are approved, the actual unit had better look like the plan.
This is to prevent someone submitting plans that show one big unit, getting it approved, and then afterward redesigning it into six small, inhumane, human hamster cages to maximise rent. Or they may flaunt certain safety regulations to maximise floor space, after the plans are approved.
The units went back to the original three rooms and one kitchen. You can find out more about larger unit sizes available at Gem Residences at 99.co.